My Actifit Report Card: May 26 2020
This morning I rode my e-bike over to the Pro disc golf course to look for some lost discs. To make a long story short I didn't find any.
Here's a picture looking up the fairway on one of the longer par four holes. My friend lost a disc in all the tall grass in the left of the picture.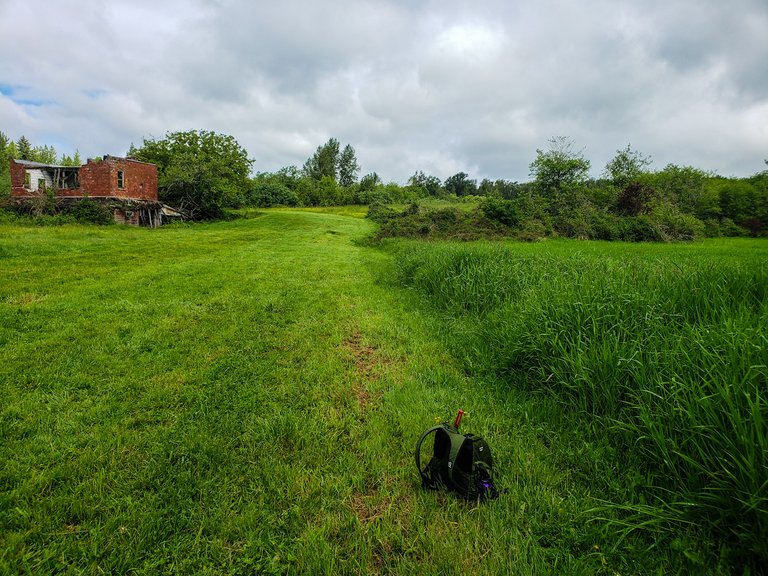 Here's another picture looking up, "The Valley of the Lost Discs:"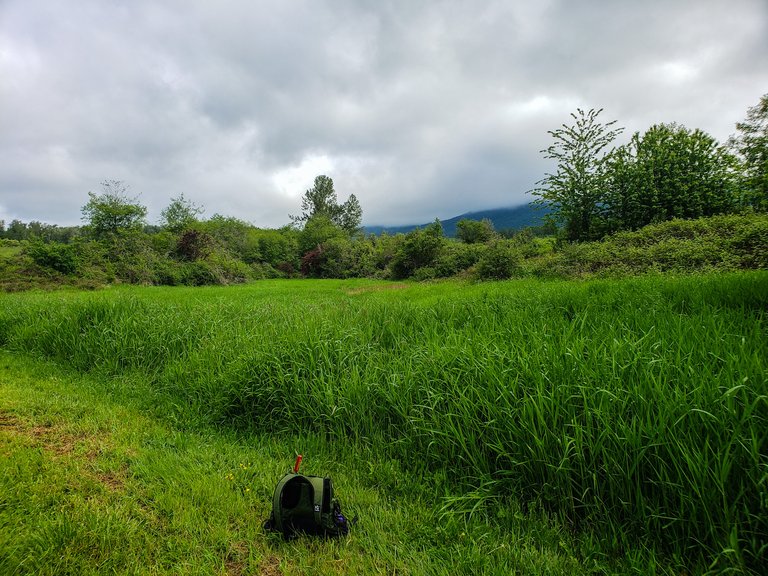 My bag is kind of in line with the tree where I think I might have lost my purple Tern.
I tried walking across the grass for a ways and searching for my friends disc. The grass is really tall and wet. At certain times of year this area basically turns into a giant swampy mud lake. At least it was somewhat walkable now.
I gave up after getting thoroughly wet and searched for another way down to the tree where I lost my disc. I don't think there is any easy way to get there from any direction.
This morning on the ride out to the disc golf course I had a strange feeling that I did not have my patch kit and tools on my bike. I almost turned around and then I remembered that I put them in a new location in my triangle wedge pack.
As I got near my destination I heard the tell-tail noise of something stuck in my tire. If you are fast enough and stop riding right away you can sometimes prevent a flat by getting it out of the tire. Unfortunately I was on a busy road with no shoulder going through a traffic circle at the time so I could not stop.
Sure enough the tire started to flat out by the time I found a place to pull over. There was a large piece of glass in the tire. I removed that and patched it and was on my way pretty fast.
One thing I've learned over the years is to always carry a pump and patch kit. Sometimes a tire will flat out even with liners in it. The slime works the best but you can still get a slow leak that won't seal real well so it is best to carry at least a pump even with slime in the tires.
Walking back for twelve miles would not have been fun.
In the evening I played a couple rounds of nine hole disc golf with my son and a couple friends. We played forehand only for one round and my son and I tied for the win.
On the second round we played normally and I won that round with a two under par score. That's a bit better score than I usually do on this course.
---
Thanks for reading! I always value your support and comments. The pictures were taken by me with my Galaxy S9+. Text and graphics copyright lightsplasher & litesplasher.
---


15205

Cycling, Daily Activity, Golf, House Chores
---
---