CCC's Street Art Contest #120 Outside the Taller Gorría Gallery, in San Isidro, Havana.. [ESP-ENG]

Hello Streetart friends, I want to share with you some beautiful and eye-catching murals outside the Taller Gorría Gallery, in the San Isidro neighborhood of Old Havana, located exactly on San Isidro Street between Compostela and Picota.
I went there on the 19th of this month because I was attending a HiveCubaCon meeting. When I got there, I was immediately struck by the beautiful murals on the façade of the entrance and on the walls of the building across the street.
Hola amigos del Streetart, quiero compartir con ustedes unos hermosos y llamativos murales que se encuentran en las afueras de la Galería Taller Gorría, en el barrio de San Isidro de la Habana Vieja, ubicado exactamente en la calle San Isidro entre Compostela y Picota.
Fui allí el 19 de este mes porque asistí a la reunión de HiveCubaCon. Cuando llegué allí, inmediatamente me llamaron la atención los hermosos murales de la fachada de la entrada y de las paredes del edificio de enfrente.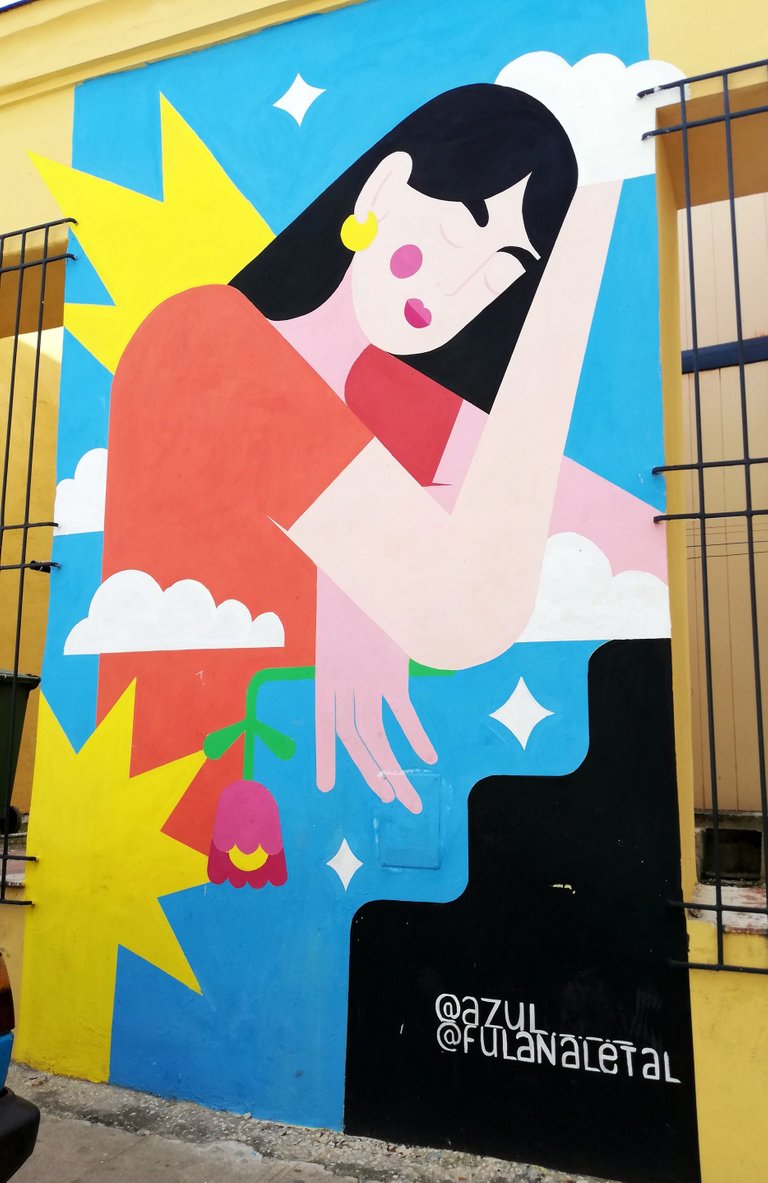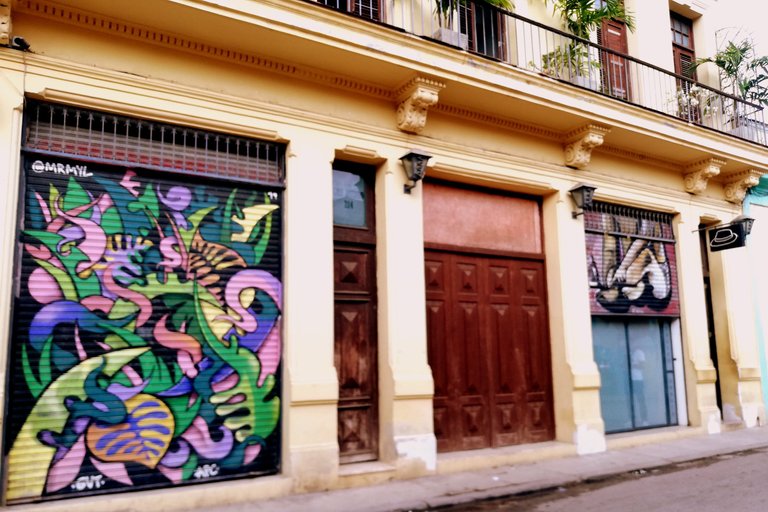 The whole place is full of color, of all the artists who had captured their art on the walls I have already spoken on other occasions of them , the first one I put is of @azul and @fulanaletal, two young artists who almost always get together to paint and although their work reflects aspects related to women both have different ways of representing it, but I really liked that they came together in a single painting, where you can see the symmetrical features of Fulana and the woman with closed eyes of Azul.
Todo el lugar está lleno de color, de todos los artistas que habían plasmado su arte en las paredes ya he hablado en otras ocasiones de ellos , el primero que pongo es de @azul y @fulanaletal, dos jóvenes artistas que casi siempre se juntan a pintar y aunque su trabajo refleja aspectos relacionados con la mujer ambas tienen diferentes formas de representarla, pero me gustó mucho que se unieran en un solo cuadro, donde se pueden ver los rasgos simétricos de Fulana y la mujer con los ojos cerrados de Azul.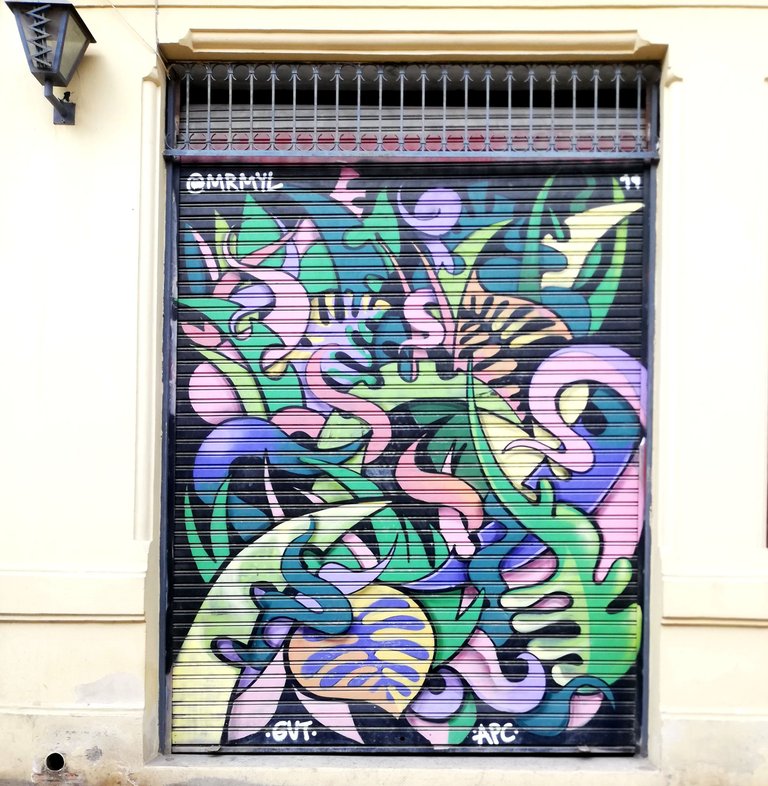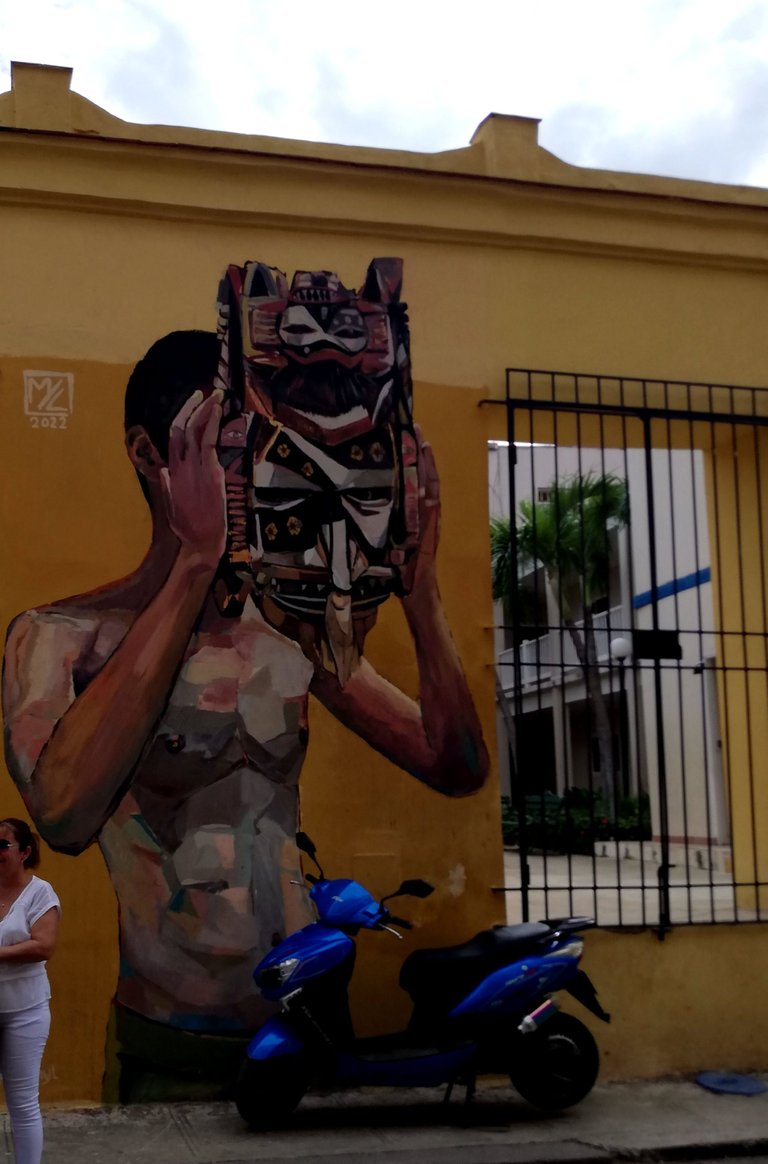 These two works of @mrmyl, also very nice and colorful as always, I liked much more the one of the young man who has the mask in front, really was the one I liked the most of all but by chance there was a parked motorcycle that did not allow me to take a better picture ..., but I did not want to stop showing them because I liked it very much.
Estas dos obras de @mrmyl, también muy bonitas y coloridas como siempre, me gustó mucho más la del joven que tiene la máscara delante, realmente fue la que más me gustó de todas pero por azares del destino había una moto aparcada que no me permitió sacar una mejor foto ..., pero no quería dejar de mostrarlas porque me gustó mucho.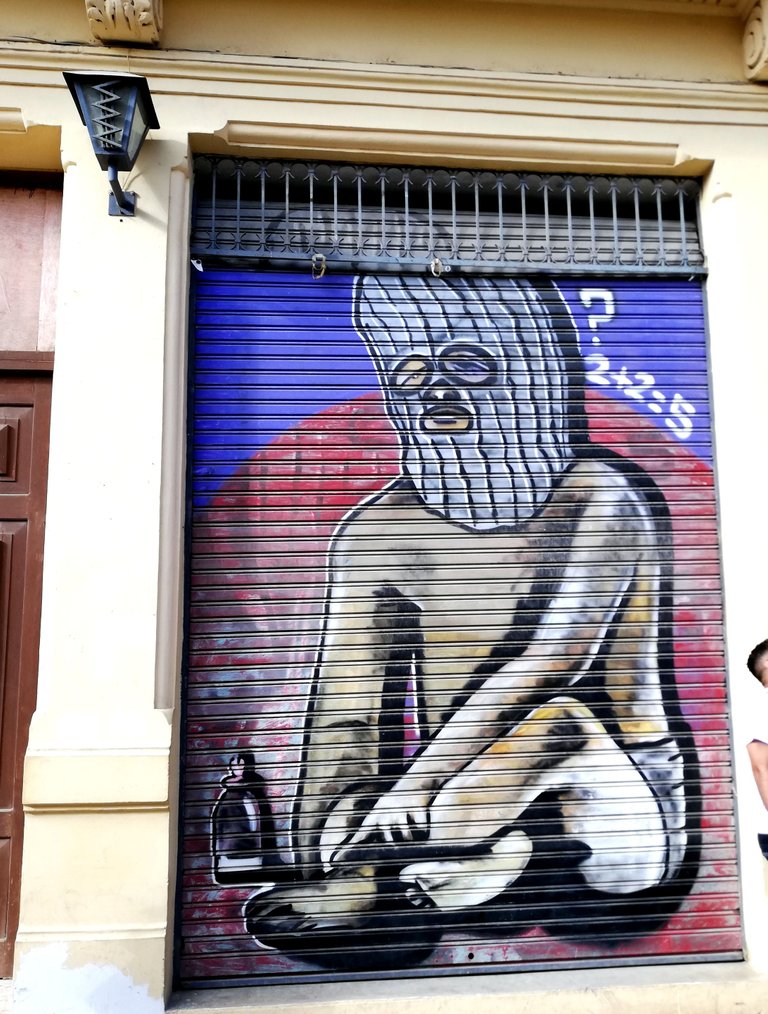 There is also the famous hooded man of 2+2=5, that we find in any street in Havana, sometimes he looks like a child and sometimes like a bad guy, but always with the mystery of the hood.
También está el famoso encapuchado de 2+2=5, que nos encontramos en cualquier calle de la Habana, a veces parece un niño y a veces un malvado, pero siempre con el misterio de la capucha.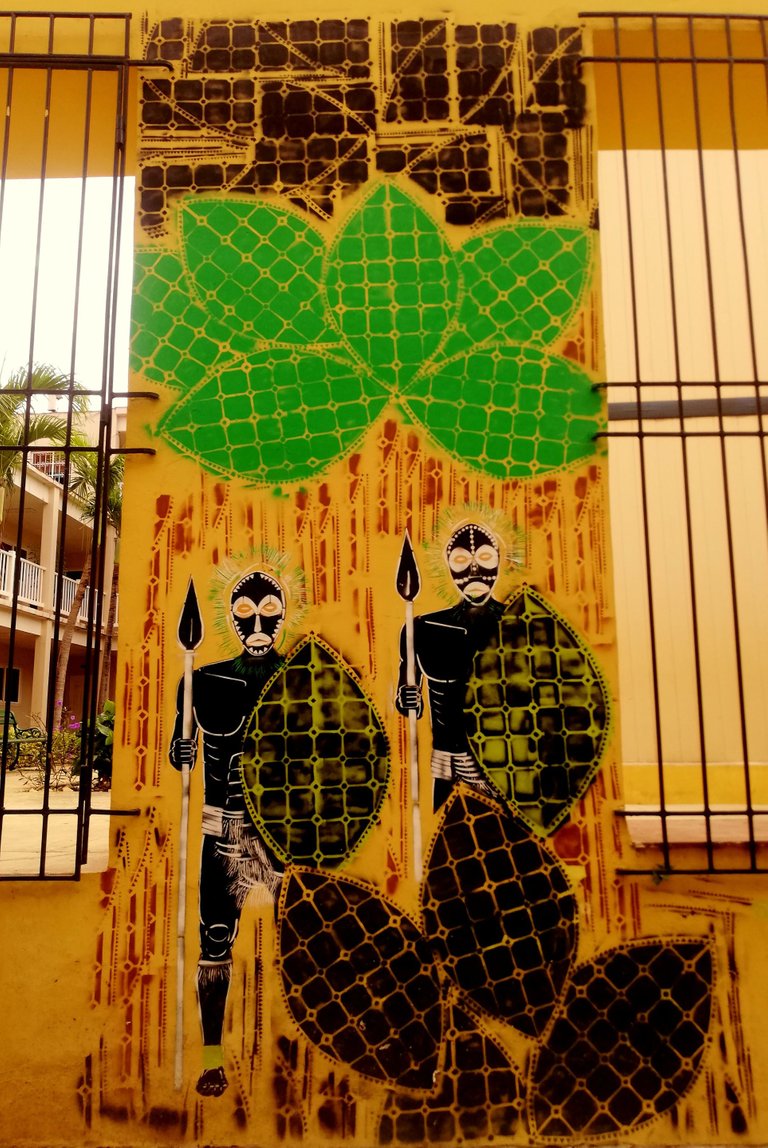 This last one is the only new artist I show you today at least for me, I hadn't seen him before and he made his mural with a different technique than the rest, it seems he used stencils to make the mural, I searched for information by the name I saw next to the mural which is @kadir13pm but I didn't find anything about him.
Este último es el único artista nuevo que os muestro hoy por lo menos para mi, no lo había visto antes y realizó su mural con una técnica diferente al resto, parece que utilizó plantillas para hacer el mural, busqué información por el nombre que vi al lado del mural que es @kadir13pm pero no encontré nada sobre él.
.
I hope you enjoy them, best regards, have a nice day, see you soon.
Espero los disfruten, un saludos, tengan muy buen día, nos vemos pronto.

Las fotos fueron tomadas con mi teléfono Huawei P20 lite.
Utilice Traductor DeepL
---
---