Wednesday Walk: Avenida Rancho Boyeros [En/Es]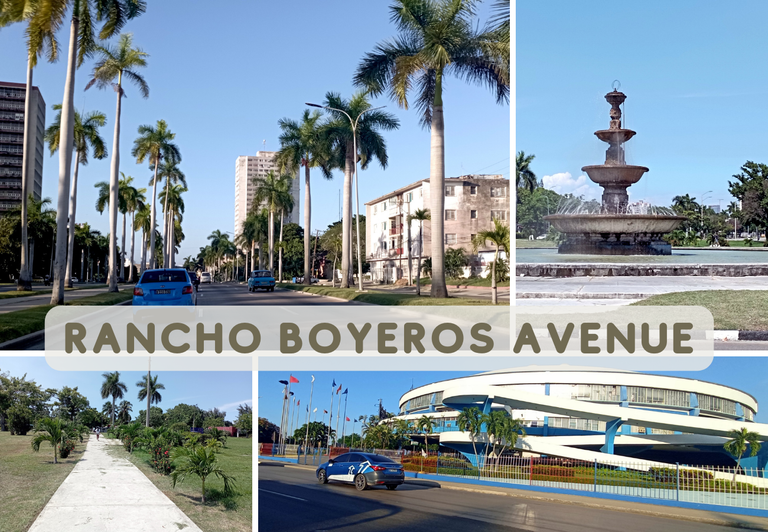 Hello friends! This Wednesday, as in so many other occasions, I join the exciting weekly #wednesdaywalk challenge called by @tattoodjay. This time, I want to take you on a visual tour of a special part of the vibrant Rancho Boyeros Avenue. I've walked this avenue on multiple occasions due to its usefulness and beauty, and I thought I'd share it with you.
Rancho Boyeros Avenue, as we Cubans call it, but its real name is Independencia Avenue, connects the heart of Havana with one of the more distant municipalities bearing the same name "Rancho Boyeros" However, I will focus on showing you the stretch I walk frequently, from the intersection of Rancho Boyeros Avenue with Tulipán Street to the famous Rotonda de la Ciudad Deportiva.
¡Hola amigos! Este miércoles, como en tantas otras ocasiones, me uno al apasionante reto semanal #wednesdaywalk convocado por @tattoodjay. En esta ocasión, quiero haceros un recorrido visual por una parte especial de la vibrante Avenida Rancho Boyeros. He caminado por esta avenida en múltiples ocasiones debido a su utilidad y belleza, y pensé en compartirlo con ustedes.
La Avenida Rancho Boyeros, como la llamamos los cubanos, aunque su verdadero nombre es Avenida Independencia, conecta el corazón de La Habana con uno de los municipios más distantes que lleva el mismo nombre "Rancho Boyeros" Sin embargo, me centraré en mostrarles el tramo que recorro con frecuencia, desde la intersección de la Avenida Rancho Boyeros con la calle Tulipán hasta la famosa Rotonda de la Ciudad Deportiva.
---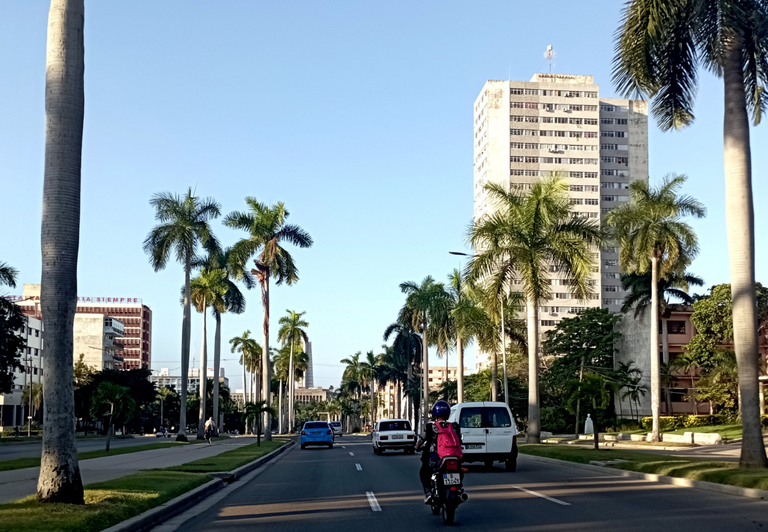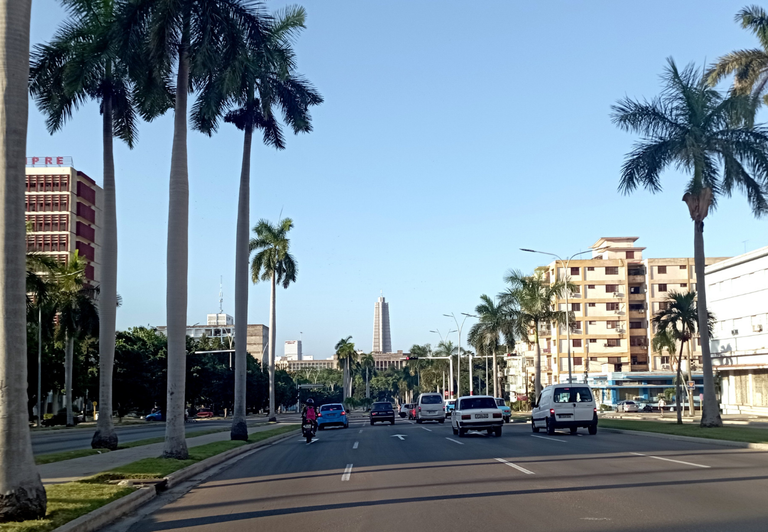 During my tour, I made several stops to capture photographs of this fascinating area. The section I present to you is the widest and most beautiful in my opinion. It is adorned with two wide dividers lined with majestic palm trees, making it extremely eye-catching. Along the avenue, you will find several traffic lights at intersections, lane changes and bus and cab stops. On both sides of the avenue stand tall buildings and as you can see the Plaza de la Revolución.
Durante mi recorrido, hice varias paradas para capturar fotografías de esta fascinante zona. La sección que les presento es la más amplia y hermosa en mi opinión. Está adornado con dos anchos separadores bordeados de majestuosas palmeras, lo que lo hace sumamente llamativo. A lo largo de la avenida, encontrará varios semáforos en las intersecciones, cambios de carril y paradas de autobús y taxi. A ambos lados de la avenida se levantan altos edificios y como se puede apreciar la Plaza de la Revolución.
---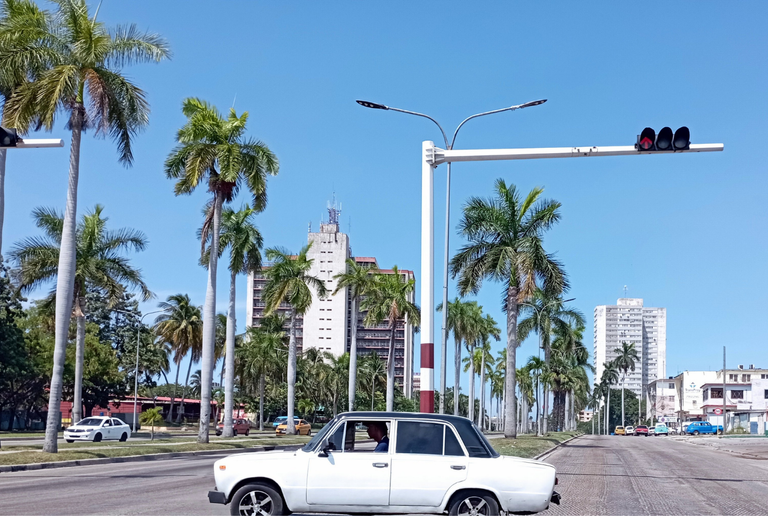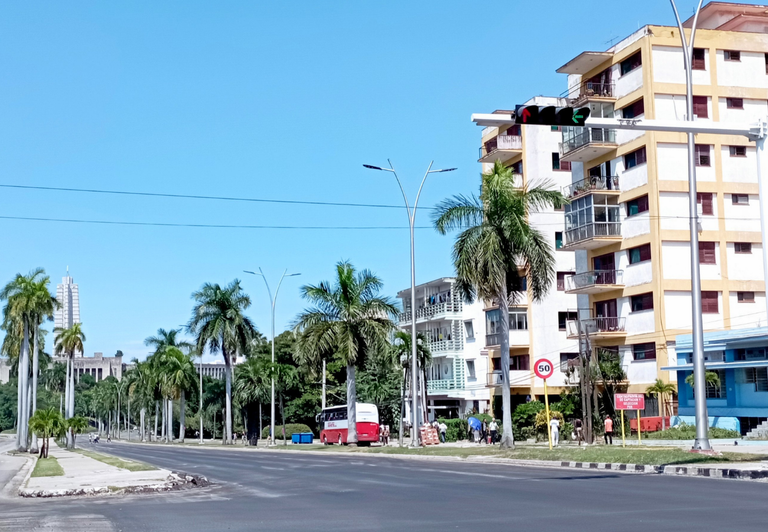 The most charming but also challenging part of the route is the "Rotonda de la Ciudad Deportiva", in the center of which is the famous Fuente Luminosa, present in that place since 1945. This intersection, besides continuing with Independencia Avenue, is the meeting point of two important arteries of the city: 26th Avenue and Via Blanca. The traffic circle is adorned with bushes and flowers, and has a path that allows pedestrians to shorten distances.
La parte más encantadora pero también desafiante de la ruta es la "Rotonda de la Ciudad Deportiva", en cuyo centro se encuentra la famosa Fuente Luminosa, presente en ese lugar desde 1945. Esta intersección, además de continuar con la avenida Independencia, es el punto de encuentro de dos importantes arterias de la ciudad: la avenida 26 y Vía Blanca. La rotonda está adornada con arbustos y flores, y cuenta con un sendero que permite a los peatones acortar distancias.
---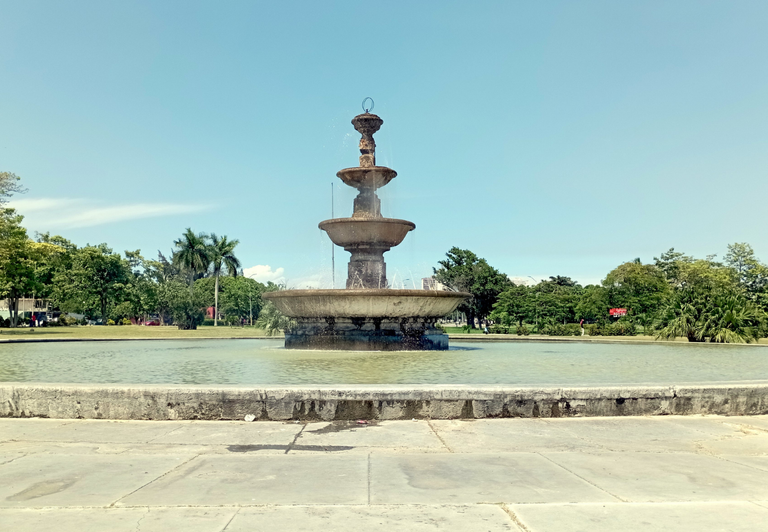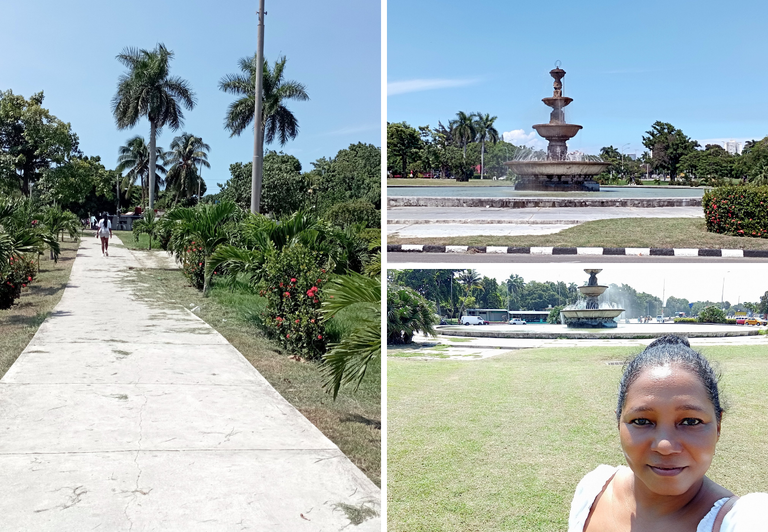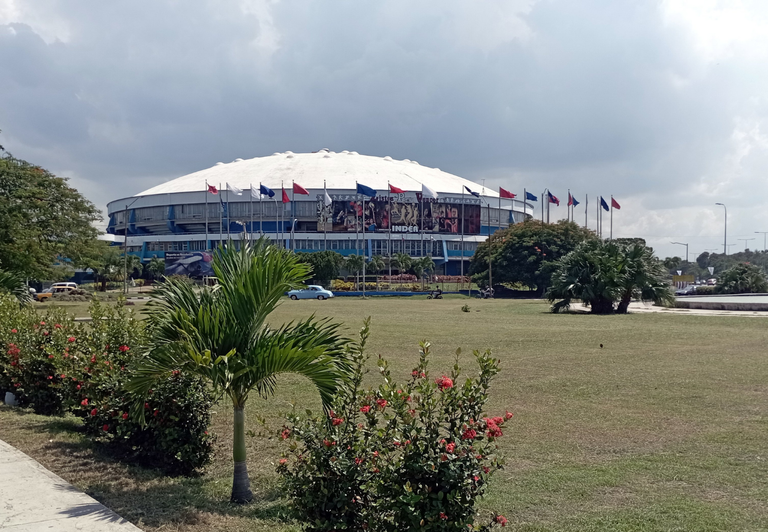 Right next to this beautiful fountain, and following this imposing avenue, there is a colossus that always captures my attention. It is the sports coliseum known as Ciudad Deportiva, responsible for the fact that all the inhabitants refer to this large traffic circle by that name. Its magnificence is unquestionable.
Friends, this is all. I hope you enjoy this walk along this central avenue of Havana. See you soon.
Justo al lado de esta hermosa fuente, y siguiendo esta imponente avenida, hay un coloso que siempre capta mi atención. Se trata del coliseo deportivo conocido como Ciudad Deportiva, responsable de que todos los habitantes se refieran a esta gran rotonda con ese nombre. Su magnificencia es incuestionable.
Amigos, esto es todo. Espero que disfruten de este paseo por esta céntrica avenida de La Habana. Hasta pronto.
---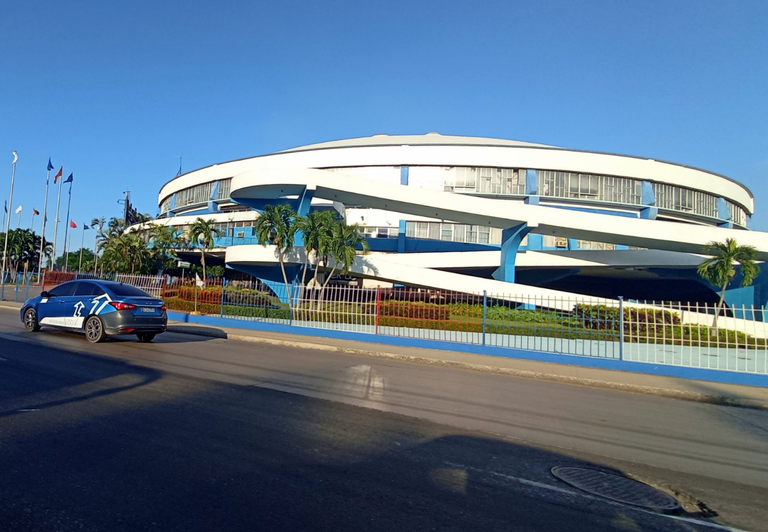 Las fotos fueron tomadas con mi teléfono Xiaomi Note 11
Utilice Traductor DeepL
---
---