Mushroom hunting at the end of the village and the beauty of the forest
Hello friends #fungilovers, today I went hunting with my best friend, a writer in hive and my best friend @hattaarshavin, and this morning we were having a conversation via whatsapp, where we were talking a little input for daily posts on our respective blogs. And we decided to go mushroom hunting at the usual place which we did. and I immediately went to the location which I share in the current blog that you see.
I'm currently on the journey that I went through when I got to the location of the mushroom we were going to, the journey that I took was about 30 minutes, and the terrain of the route I was taking, some of them looked familiar because I've been there many times, but I also took some time to take some what I haven't seen, maybe I haven't come here for a few months, because of a friend's job that makes me unable to go alone, and you can see the condition of the location that I share at this time.
and before my friend saw the mushrooms that I met, and also the route I took this morning.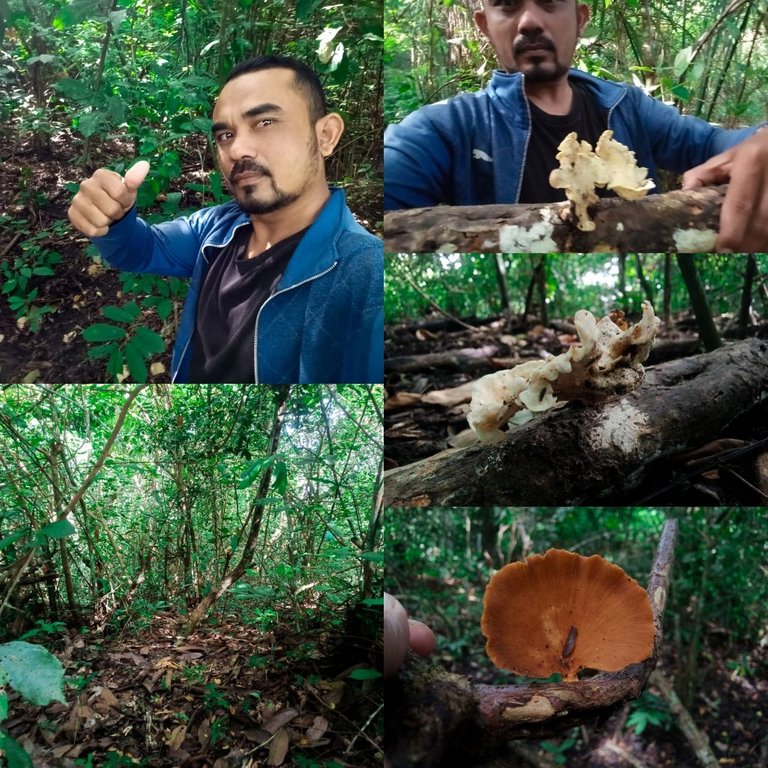 While waiting for my friend's arrival where we have made a meeting place, I started looking for some pictures of mushrooms that I got in the forest which I also took from a distance of 2 or 4 meters deep, because the darker it is, the more mushrooms will be seen that live there.
And this is the mushroom that I met when I was among the trees that towered about 3 meters high, and I was right below with the sound of crickets and also wild creatures that were above me, such as squirrels and birds.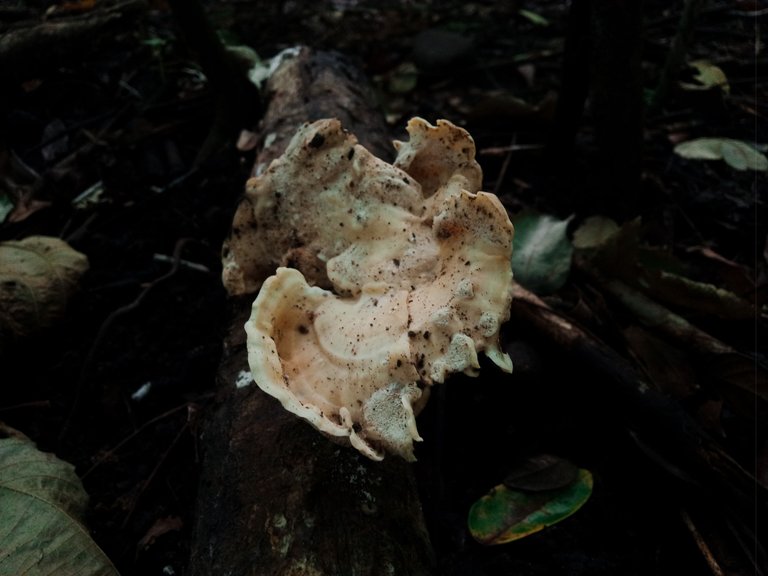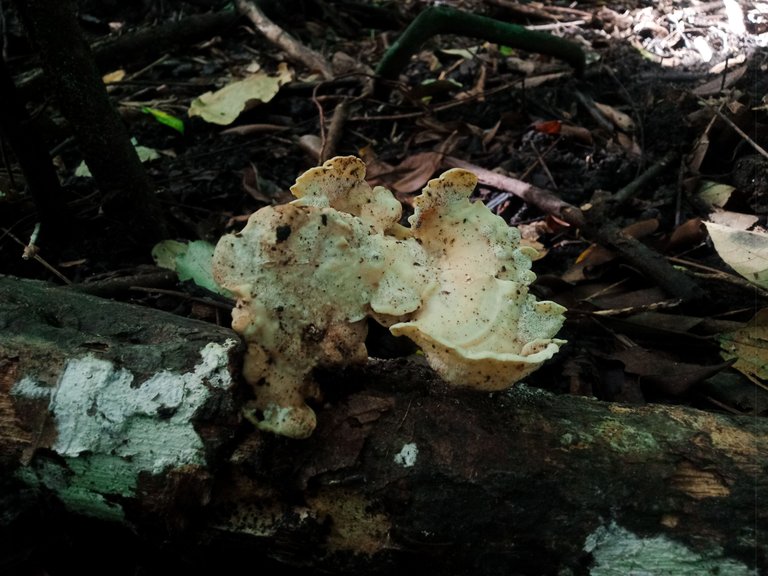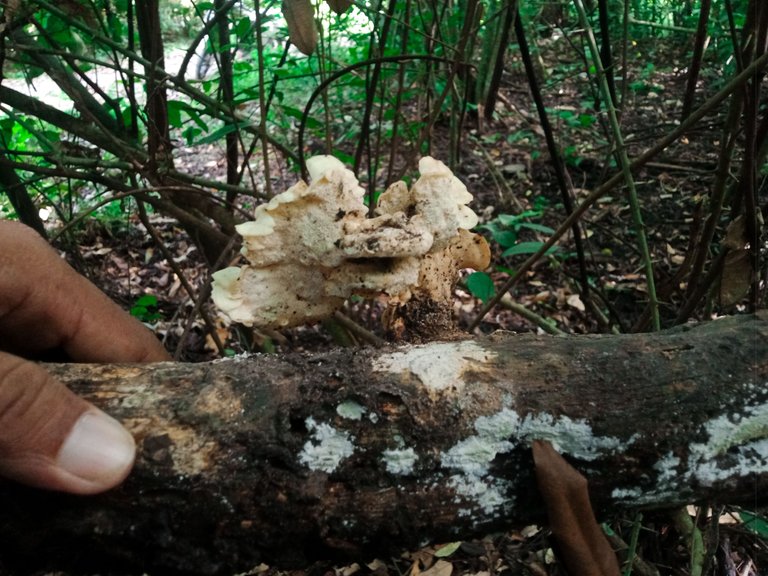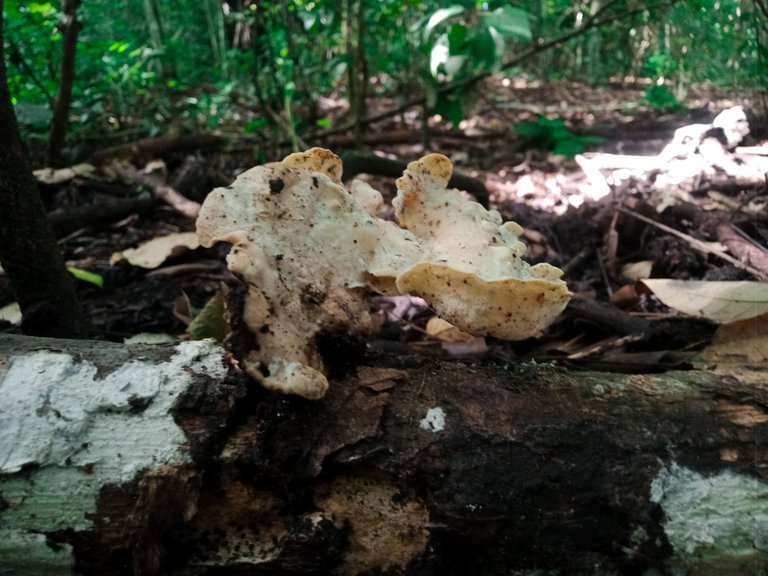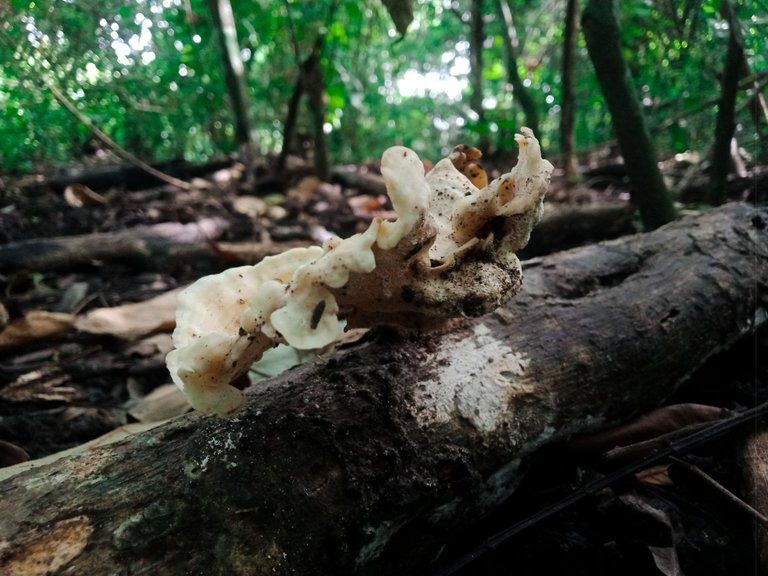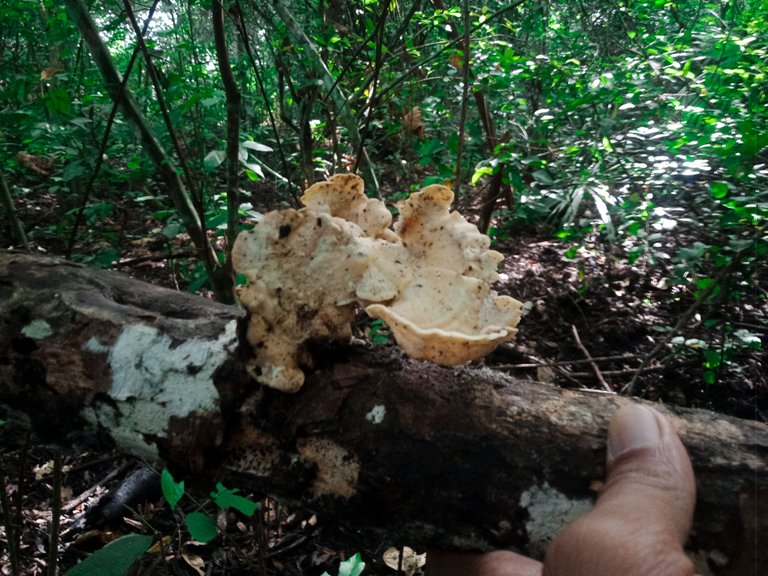 And this is the route that I have to go through until a few unique minutes can arrive at the location we hoped for when we discussed it in a short whatsapp message.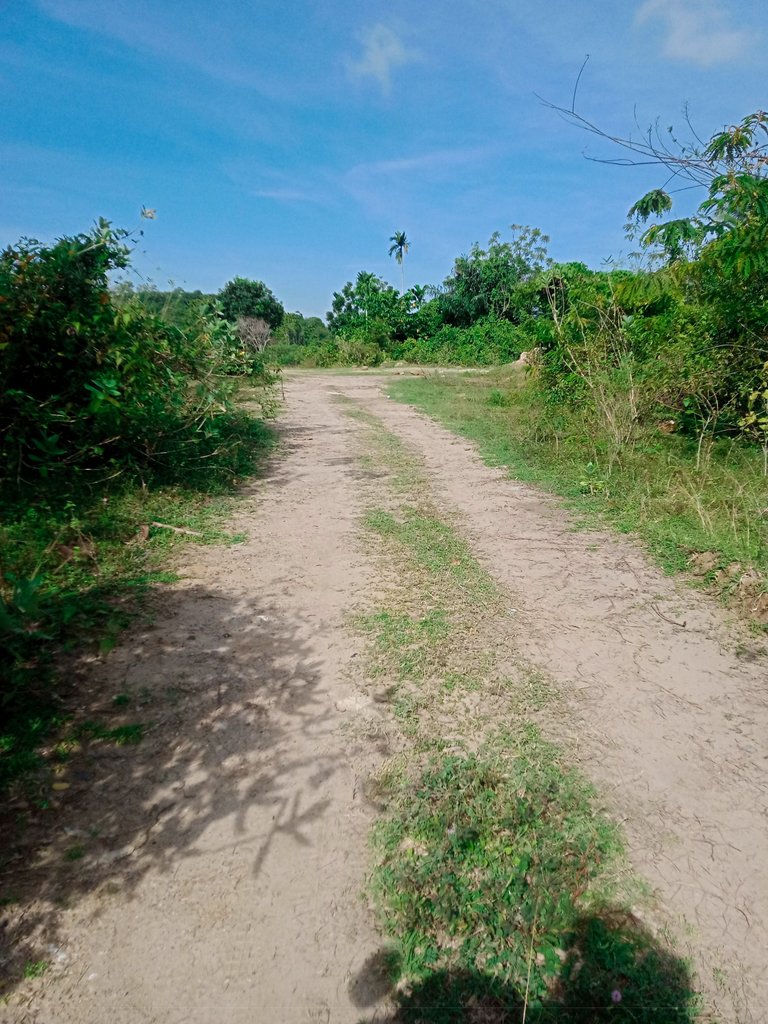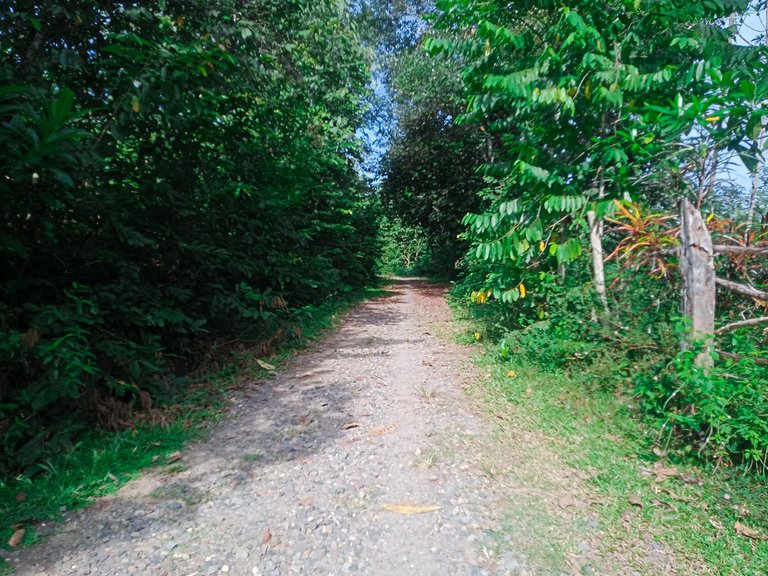 You can see puddles of rain that are still there, because two days ago it just rained in this area, and this is also the route of the land transporting car for development which was taken at the edge of the hill which had become land for a project or, the village sold the land and dredged it by expanding it again. The land that looks like a forest becomes a village that might happen in the next few years.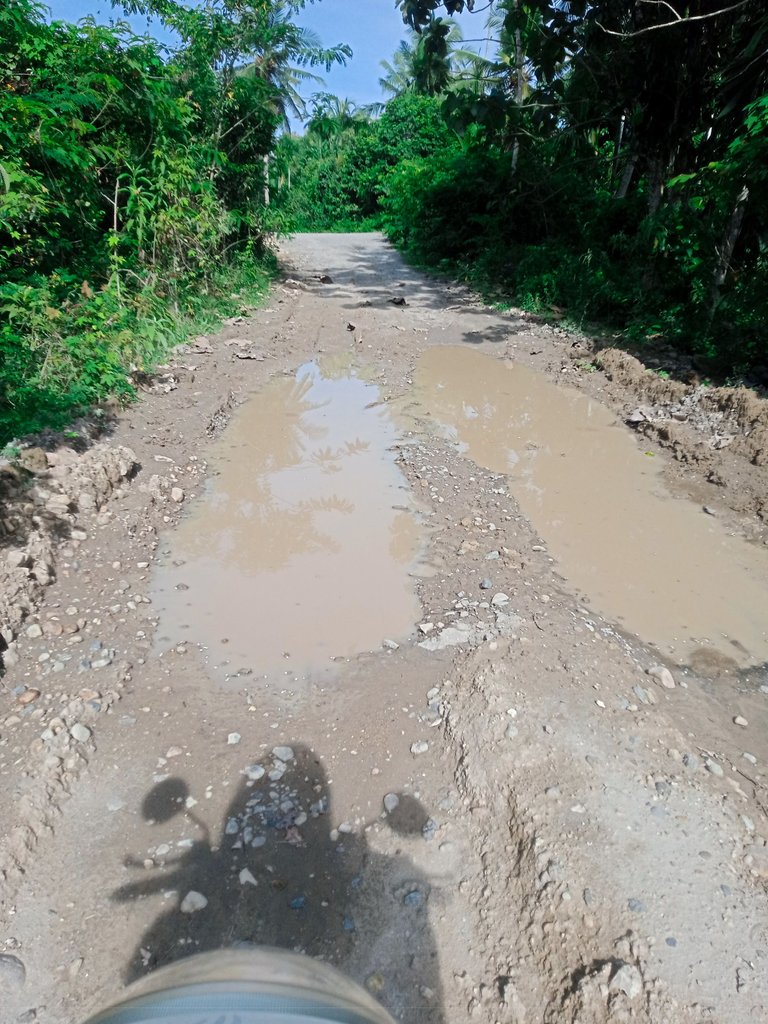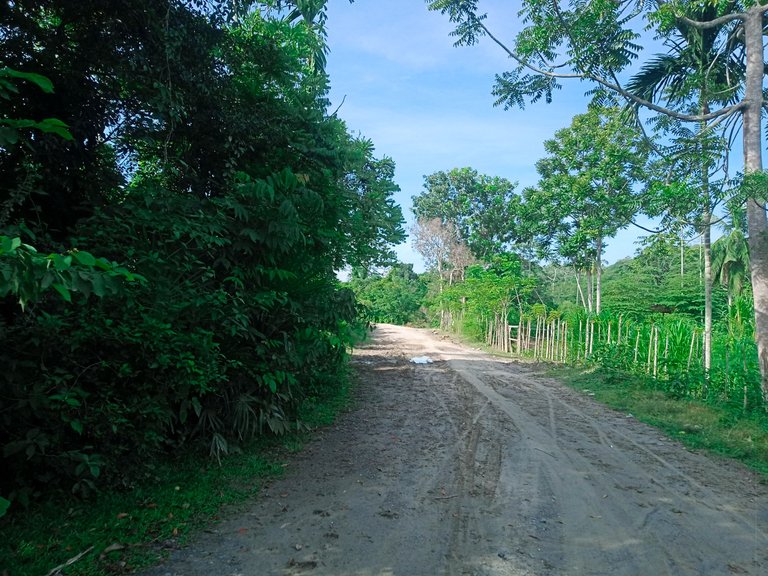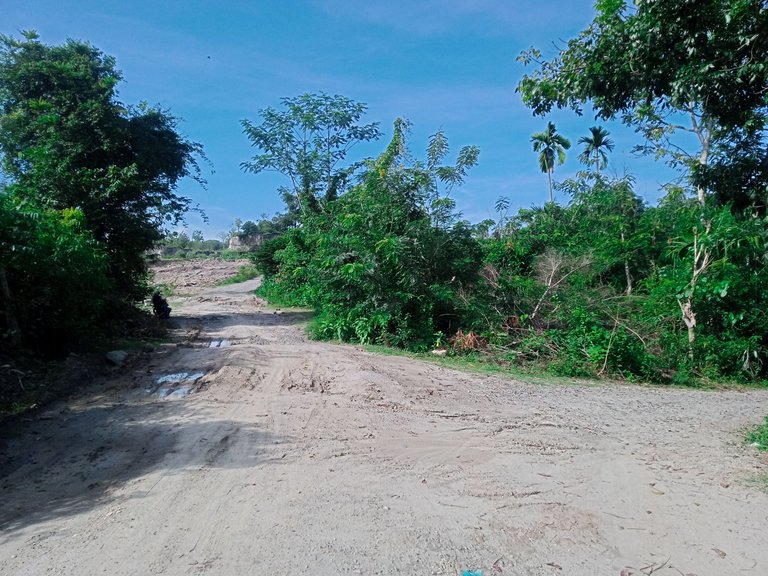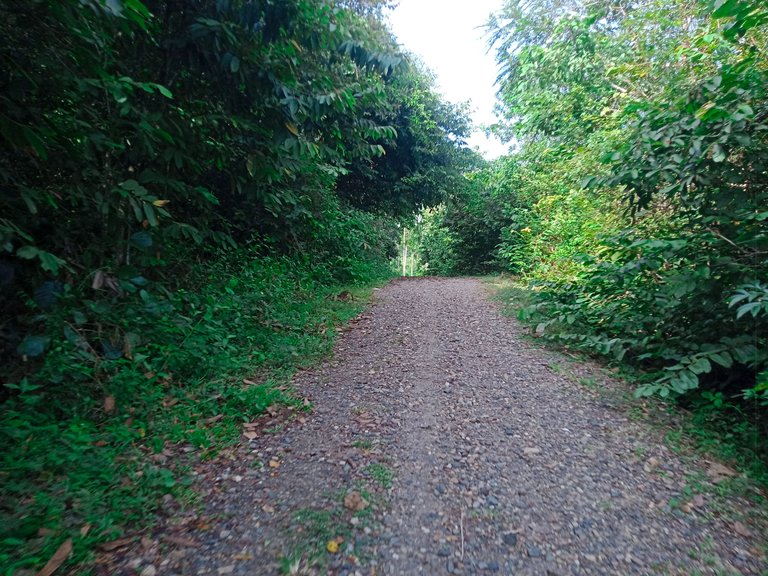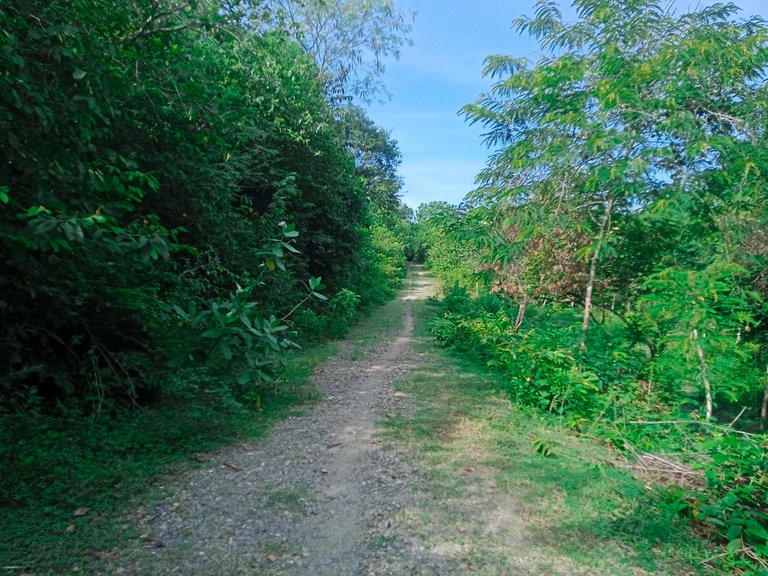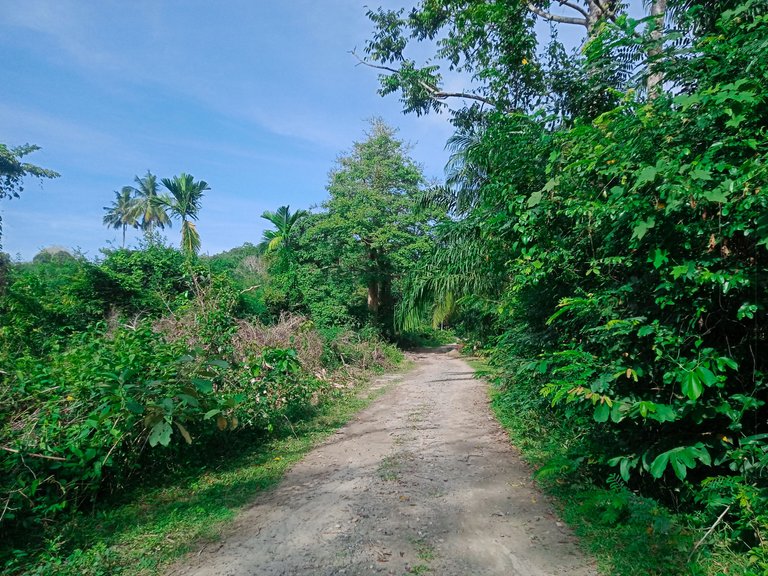 While traveling in the middle of the forest, I saw that there was a hut for cattle whose owners were also around the hut to feed and release their cattle at the edge of the forest and to find their own food at that time.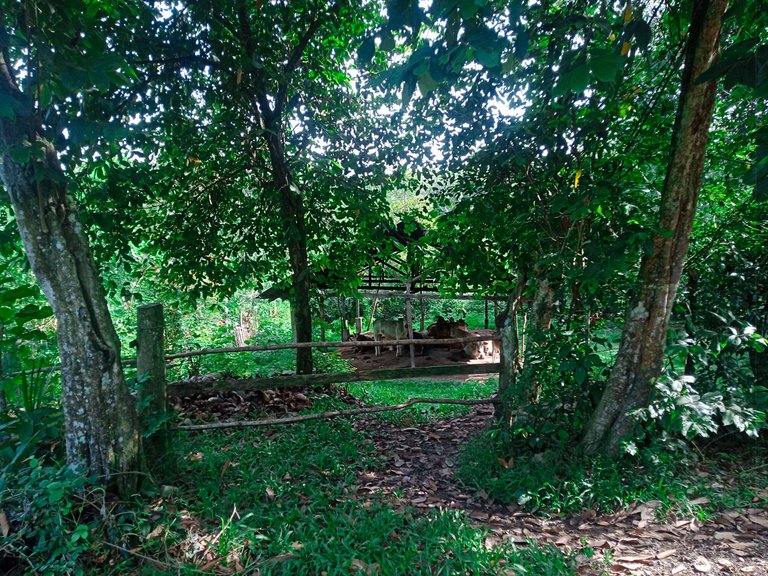 And I took a selfie session that I did at the edge of this small forest.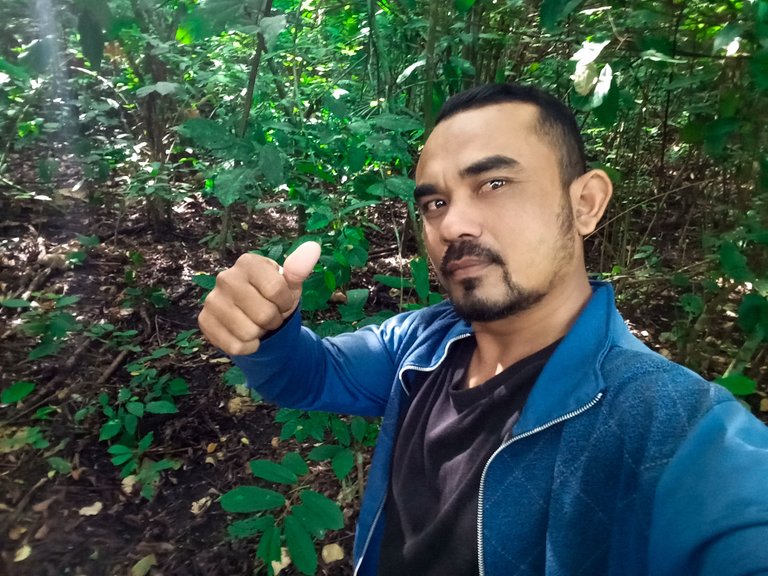 Then I took some things when my friend arrived, I used jelly to avoid being eaten by forest mosquitoes which sometimes have malaria, it can make me sick because of the forest mosquito bites, just in case I use smear.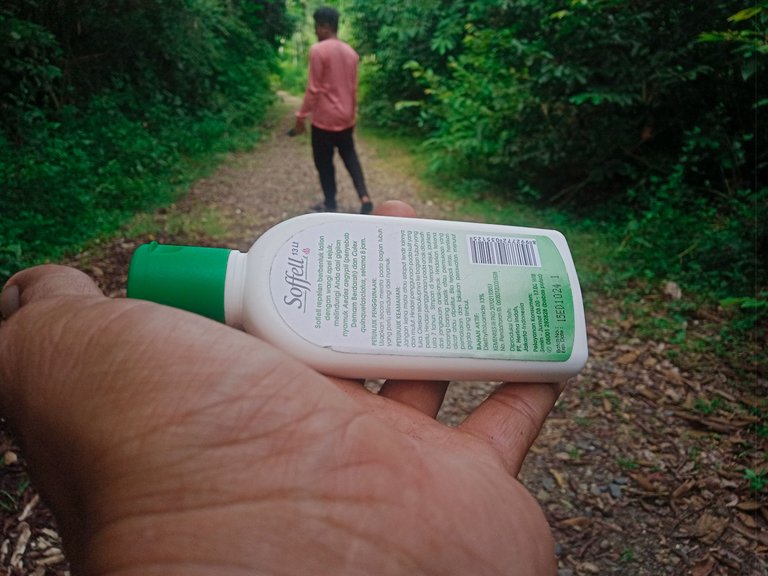 After I used the spread for mosquito repellent, I started to walk again into the forest and from inside the forest I took a camera shot towards the road that I was not far from where I was looking for mushrooms from the sun.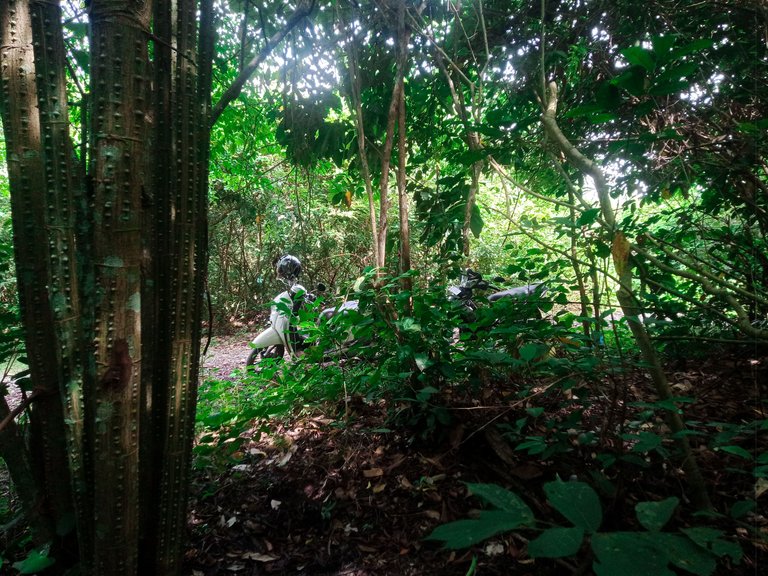 How, you've seen it too right?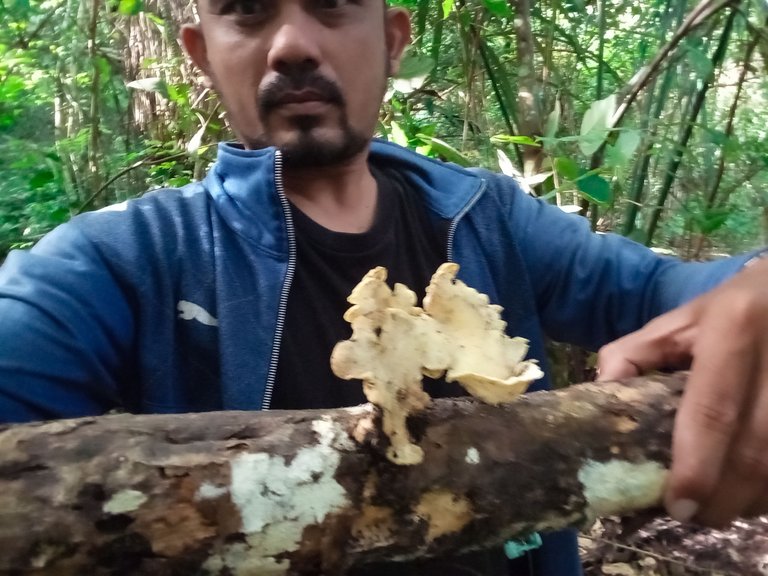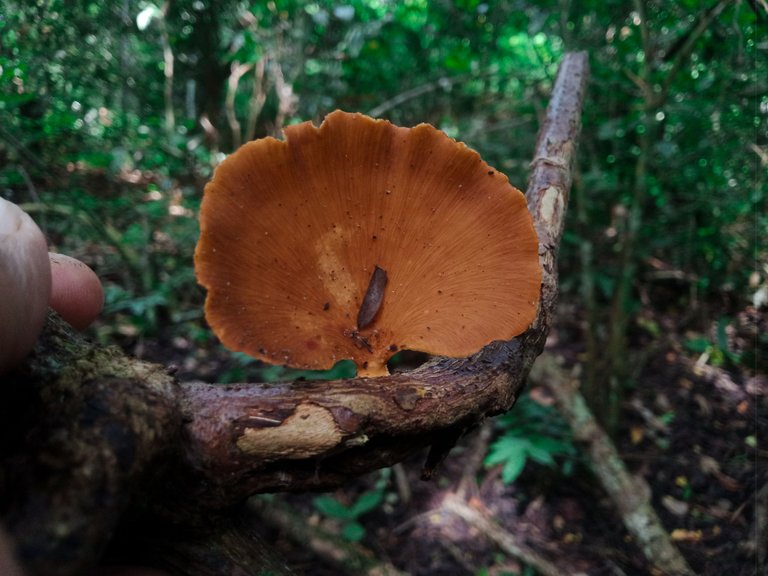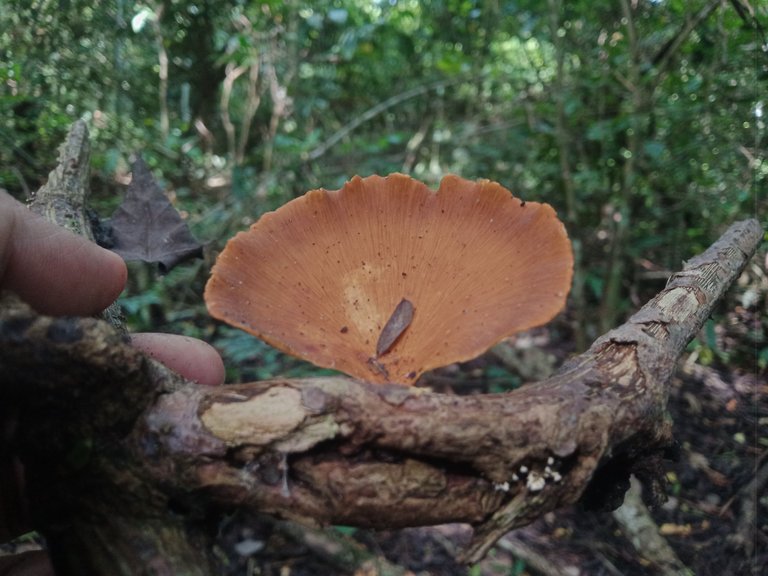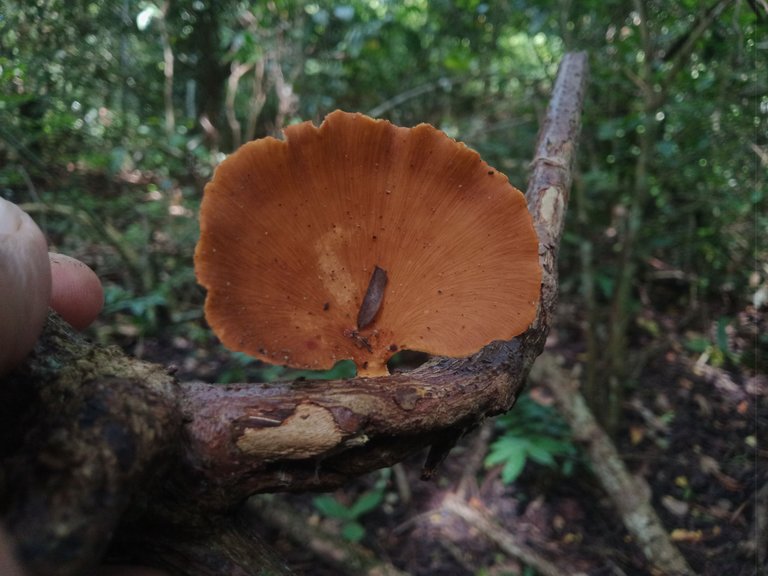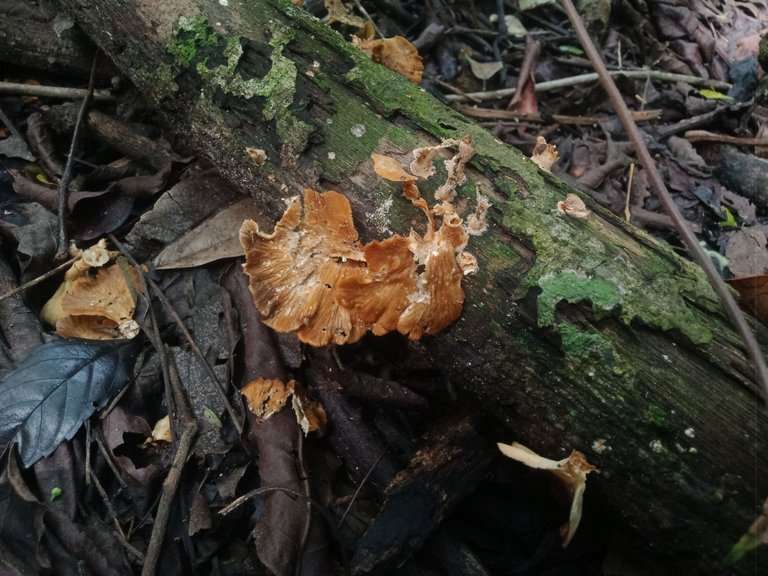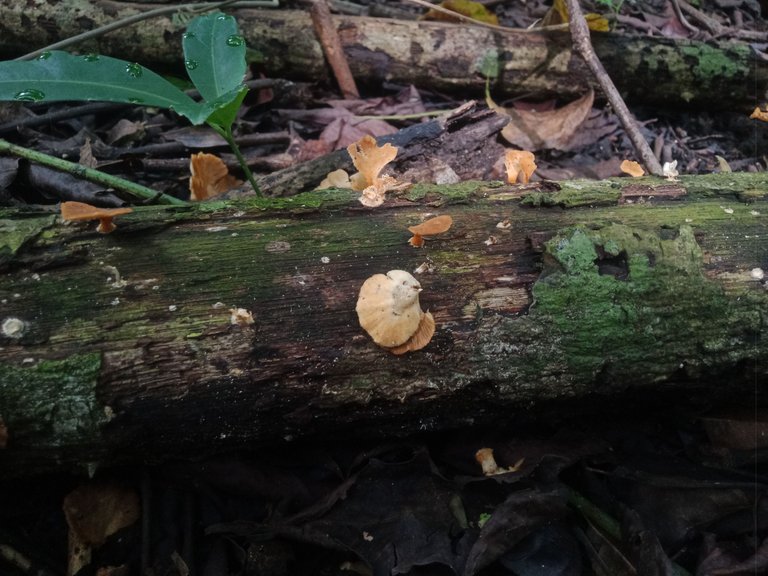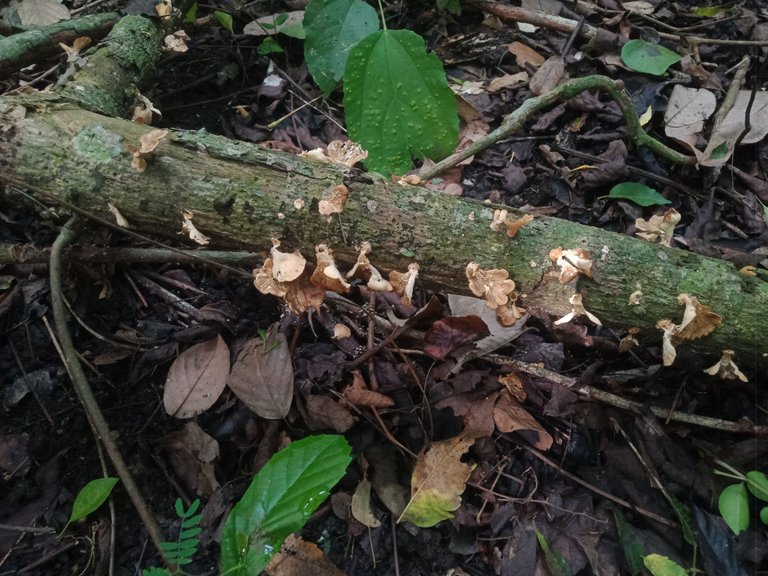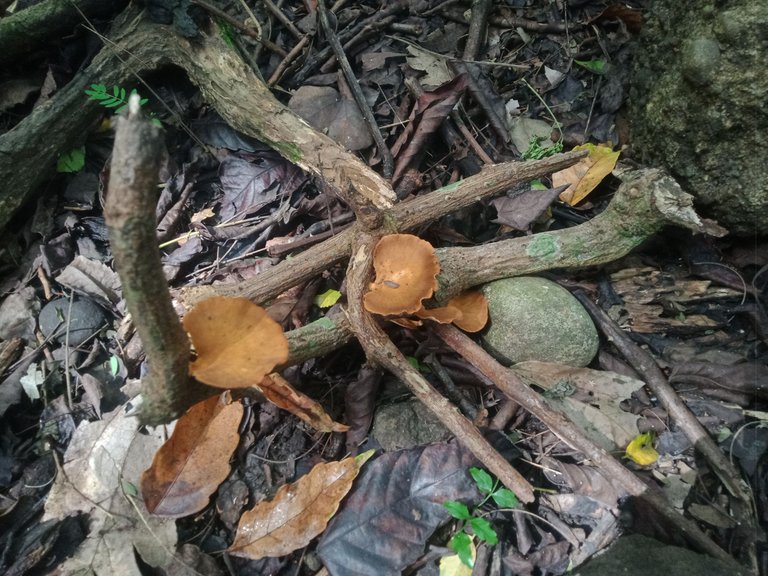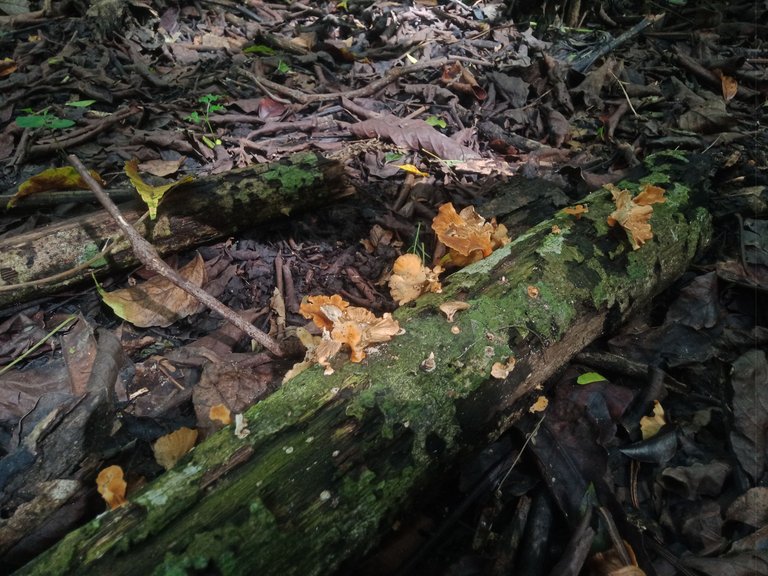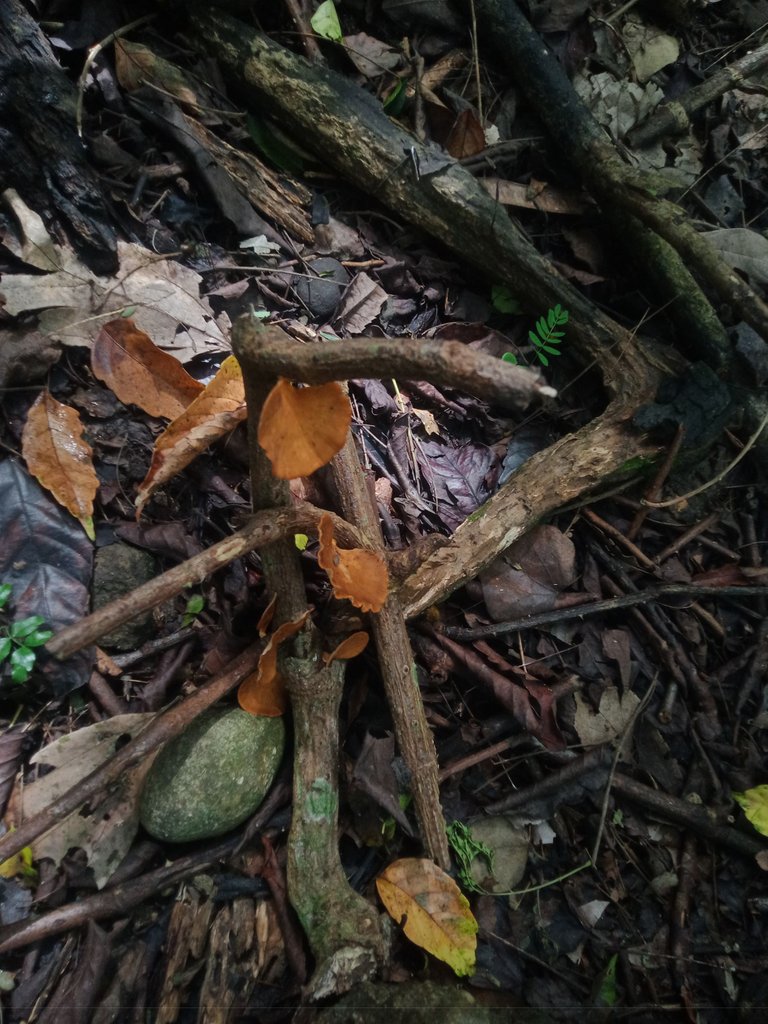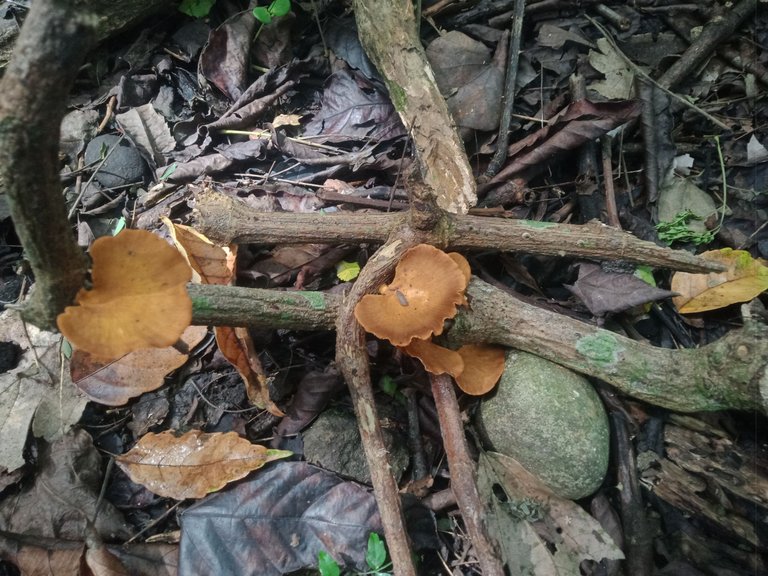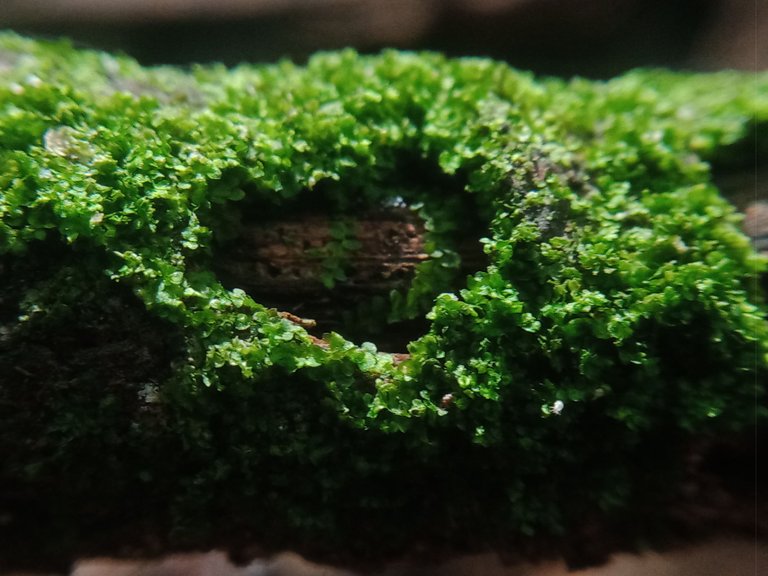 And at the end I have a picture of green wood moss that I got while still in the forest, today I am a little relieved to be able to spend time in the forest and although I didn't get many types of mushrooms, but there was an impression I got with my best friend at that time.
And at the end of today's story I took a picture of us sitting in a cafe we used to hang out before going to the location of Cafee Nahino Cafee.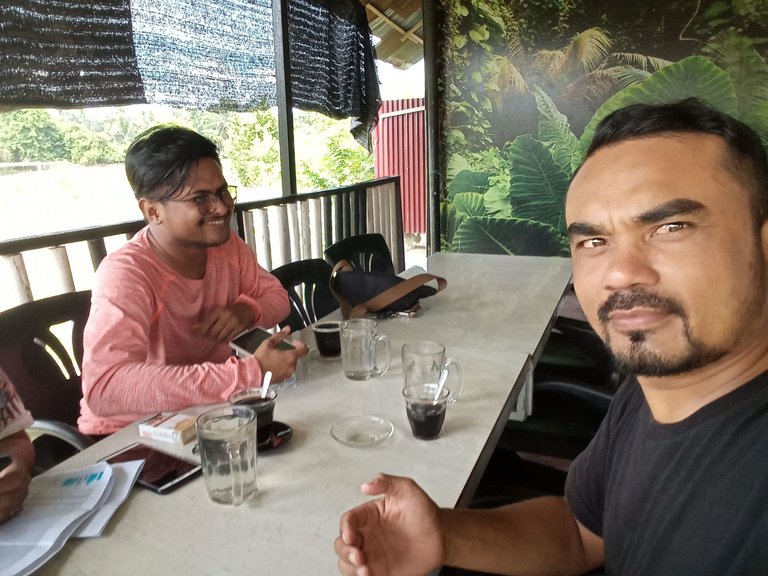 Thank you for taking the time to view my blog today, nice to have a mushroom ride this morning.
| Category | photography Street fungi |
| --- | --- |
| location | Forest |
| Camera | Smartphone Oppo A12 |
| Editing Images | Lighrooms app |
| photographer | @lingkar-photo |
---
---