Fungi Friday | Some of the advantages, disadvantages, and difficulties of presenting small mushrooms in macrophotography frames.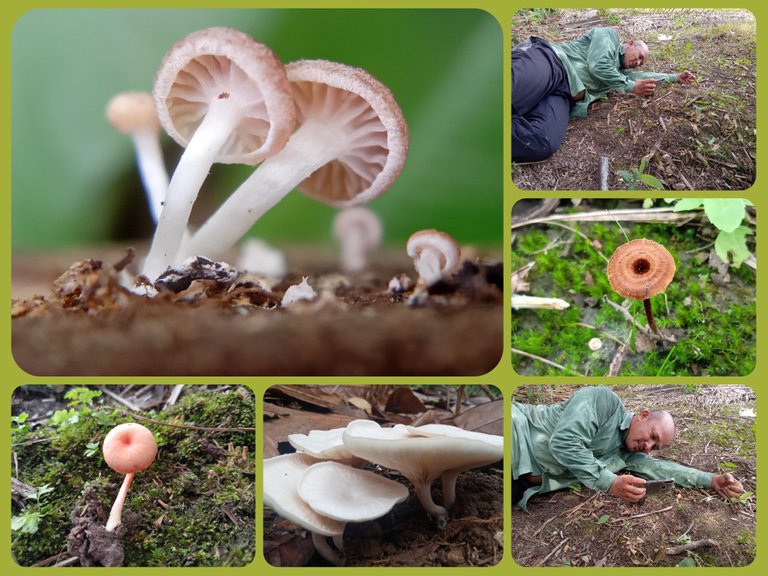 ---
Hi all #fungfriday lovers....
Each country has different seasons, at the same time the seasons that occur between countries are also different, at this time for example, there are several countries that are hit by the rainy season, even floods occur in some areas, but there are some countries that are hit by the dry season , and I want to know what season in your country is currently.
For those of us who live in Indonesia at this time there are different seasons, where some districts and cities are being flooded due to high rainfall intensity, but in some areas such as the area I live in at this time it is dry season, even it has been raining for 2 weeks not down.
But all of that, did not dampen my enthusiasm for hunting mushrooms in the forest, even though the possibility of getting lots of mushrooms was only a small possibility.
And this is my contribution to #fungfriday by @ewkaw...
Since I joined hive and became a lover and fan of #fungifriday, I often find small, beautiful and unique mushroom objects, but of course I often get into trouble and some problems when taking pictures of them, and of course I share with all of you today with I hope that I will get input and knowledge from all of you, and what I have experienced will also be an experience for you.
---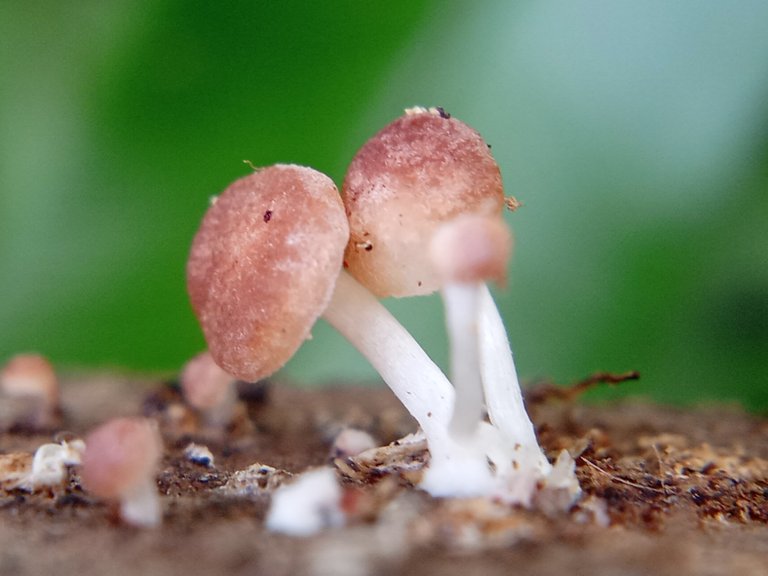 ---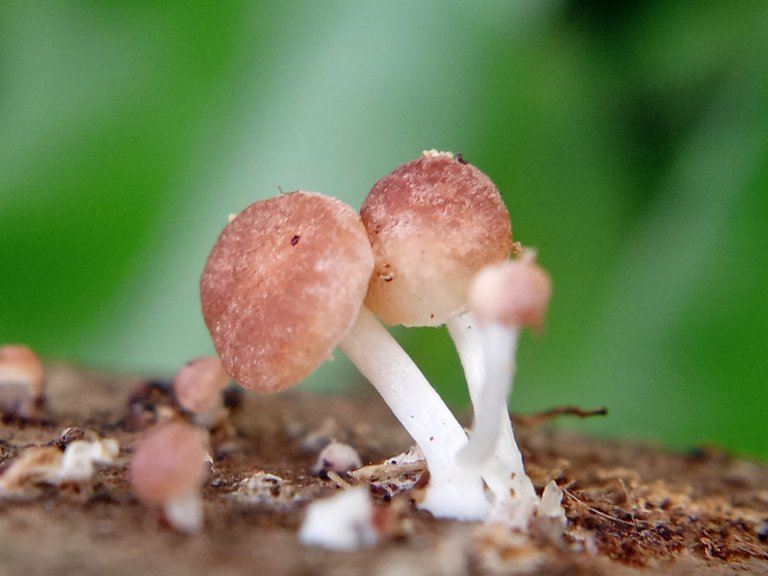 ---
What you see above is a type of small mushroom and the shape is very small, when I found it I had to use a support tool so that the mushroom looked detailed and interesting, I chose to use a macro lens that I bought in online media.
Photographing small mushrooms with a cellphone camera that is already supported by sophisticated devices may not have difficult problems, because the lens is placed directly inside the cellphone body.
However, wearing a macro lens that I have to attach to my cellphone camera makes me a little bit confused, because often the position of the lens shifts when taking pictures, which causes the image to look blurry and out of focus.
---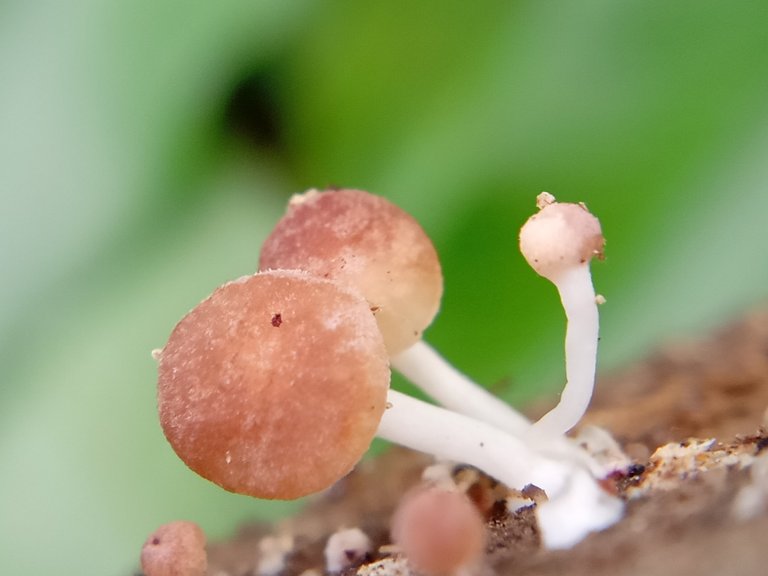 ---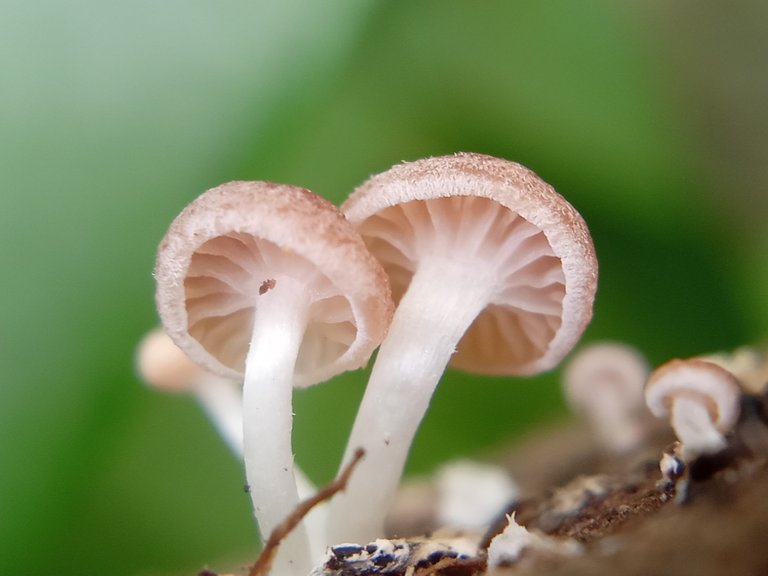 ---
Using a macro lens as a support for photographing small mushrooms must of course have a special technique, at least I have to be able to find the focal point of the object I will shoot, and sometimes it escapes and I fail to do it because my hands often shake and the position of the mushrooms growing on the ground is difficult and difficult to be moved.
---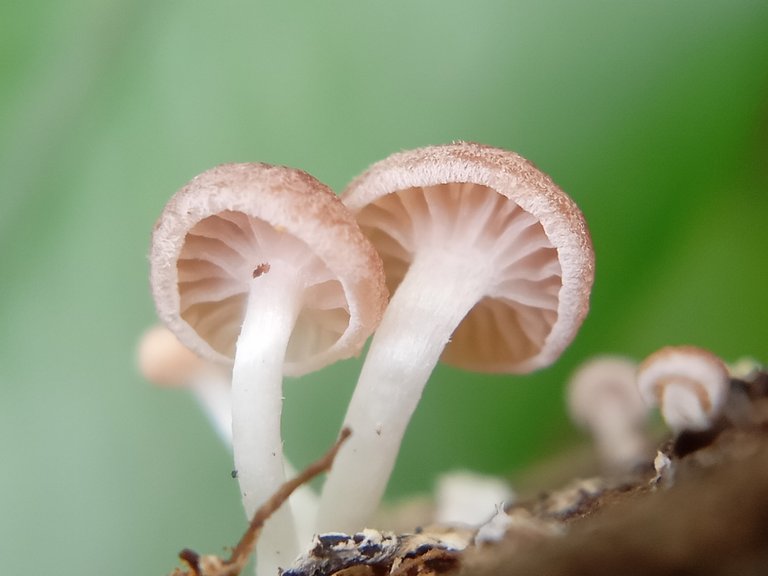 ---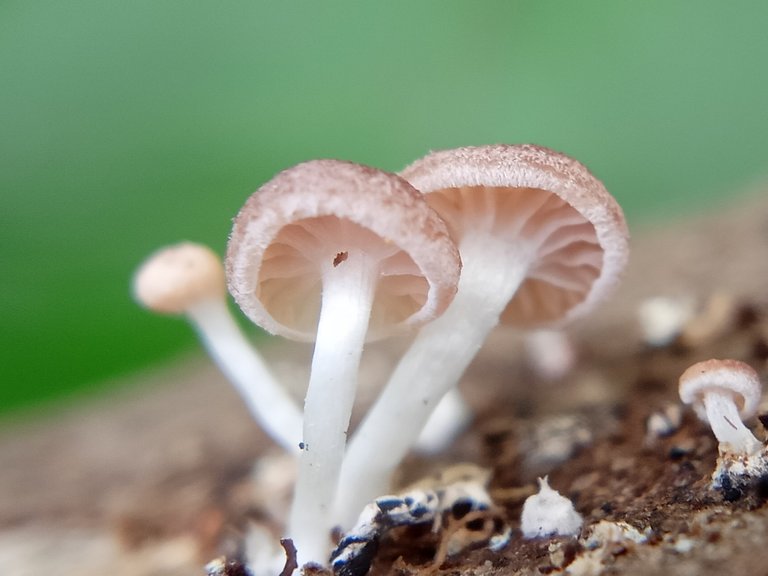 ---
I had to struggle hard by holding my breath for a few seconds or even a few minutes so that my hands wouldn't move and shake, and sometimes I managed to do it and sometimes it wasn't perfect or even failed.
---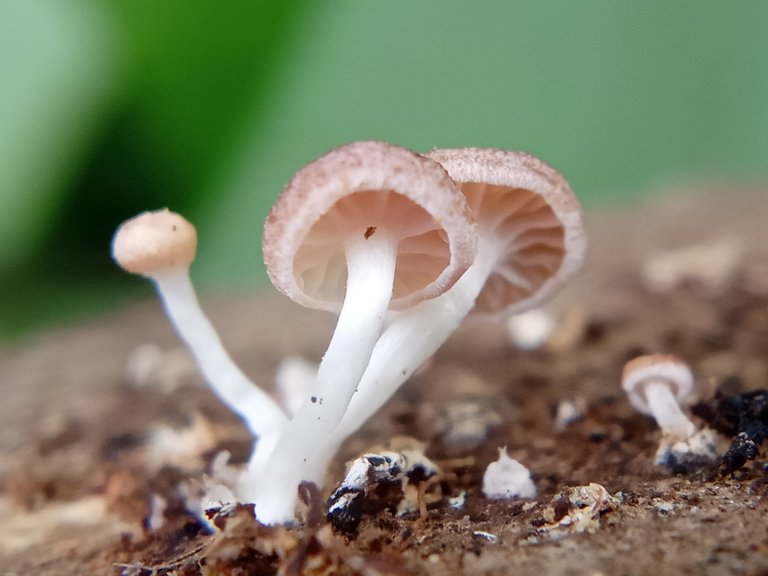 ---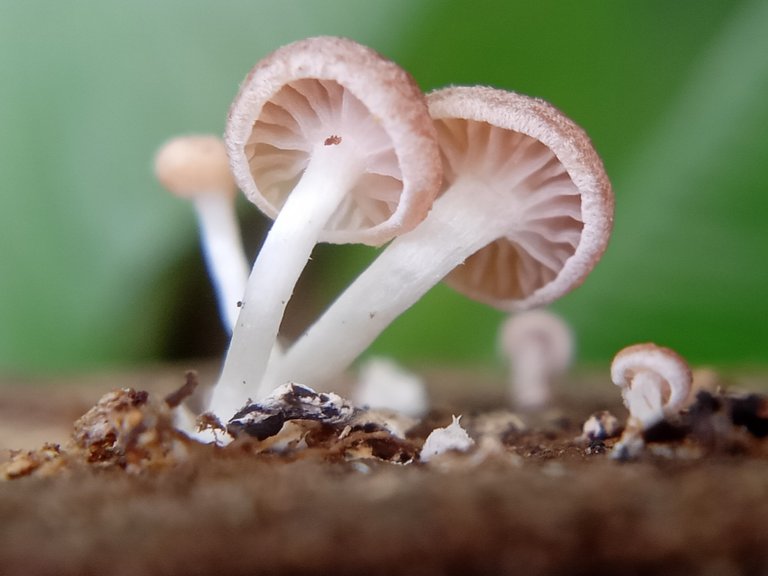 ---
Below are the types of small mushrooms that I shot directly with my cellphone camera without using a lens, as a test material and compare how the results would be if a small mushroom was shot using a macro lens and using a cellphone camera directly without a lens, and you can see for yourself the results and can judge for yourself which one is better.
---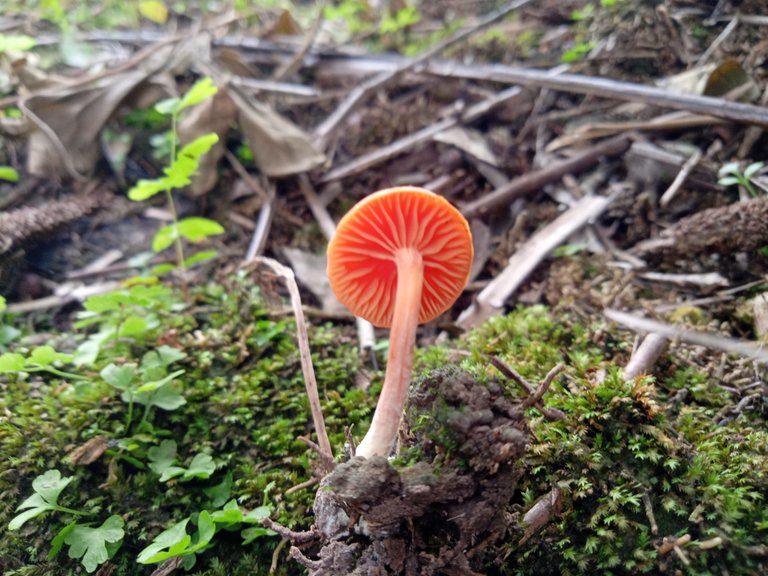 ---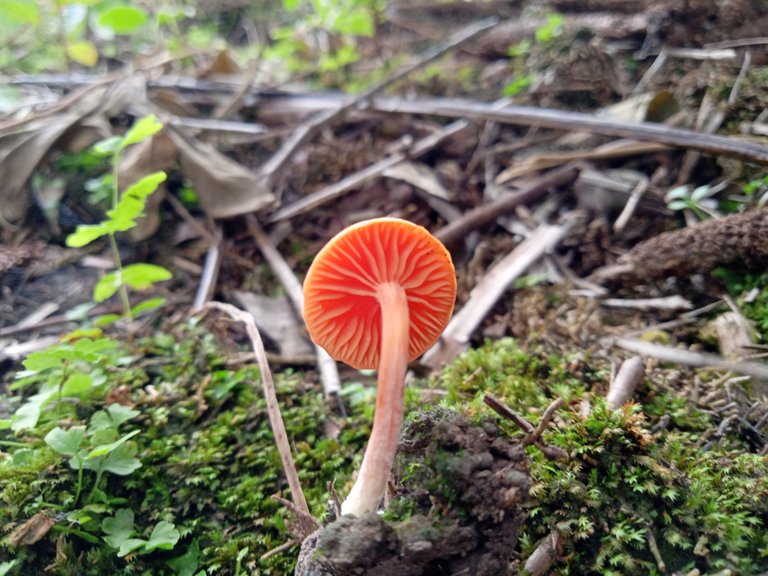 ---
Maybe if I could see for myself and judge for myself, the small mushroom that I shot with my cellphone camera lacked detail and there was no focus, it could be because my cellphone camera wasn't supportive enough to take pictures of small objects like the little mushroom.
---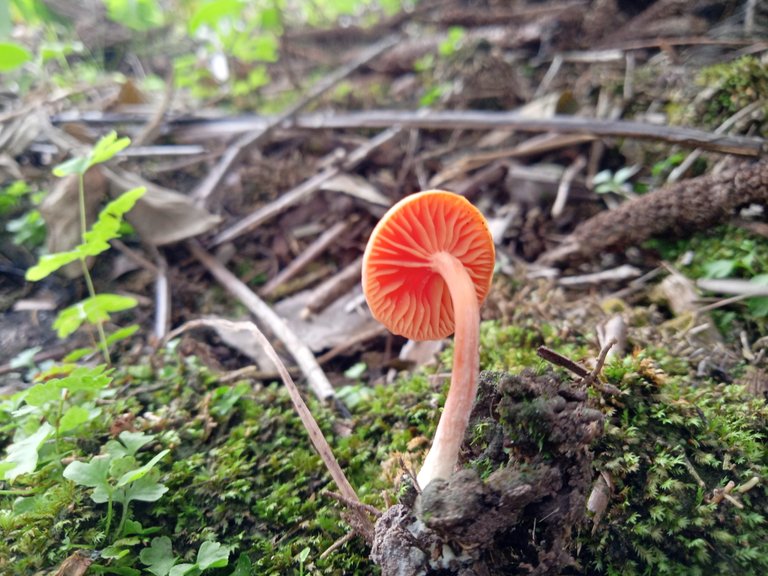 ---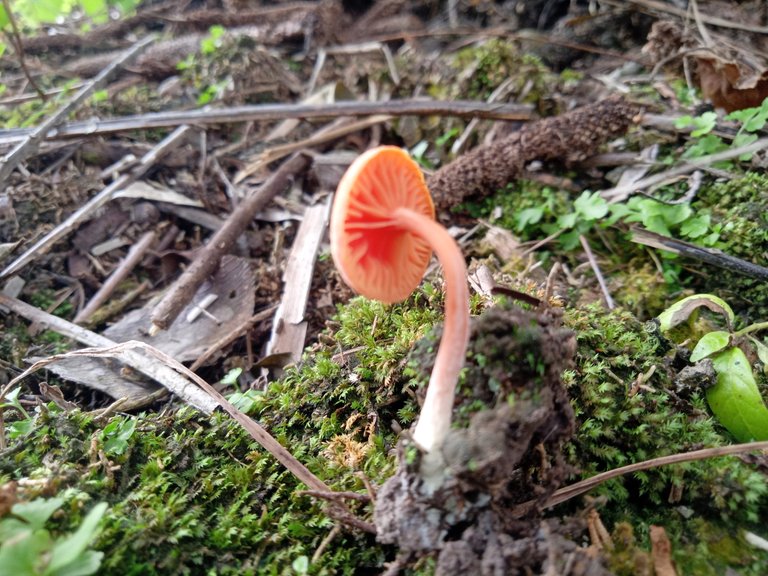 ---
below is a type of small mushroom that I also shot directly with my cellphone camera without wearing a lens, but there was an error that I made at that time, I was not careful enough to forget to clean my cellphone camera, so the results of the shot were less than perfect.
---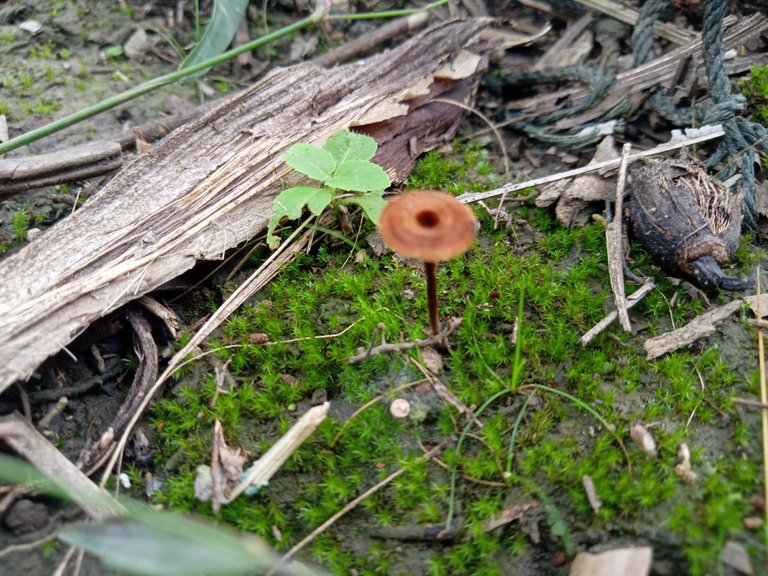 ---
---
I tried to increase the size of the shot on my cellphone camera 3 x larger, and the results you can see for yourself, I dare not say it's good and maybe just not perfect.
---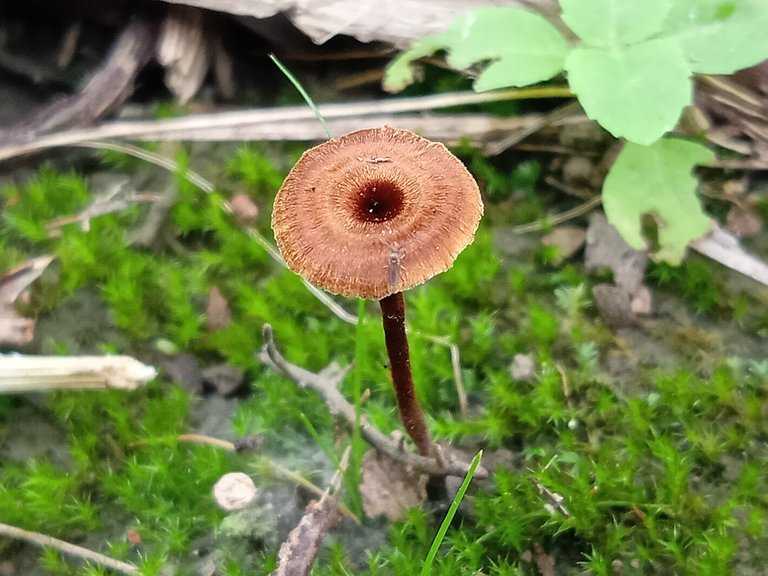 ---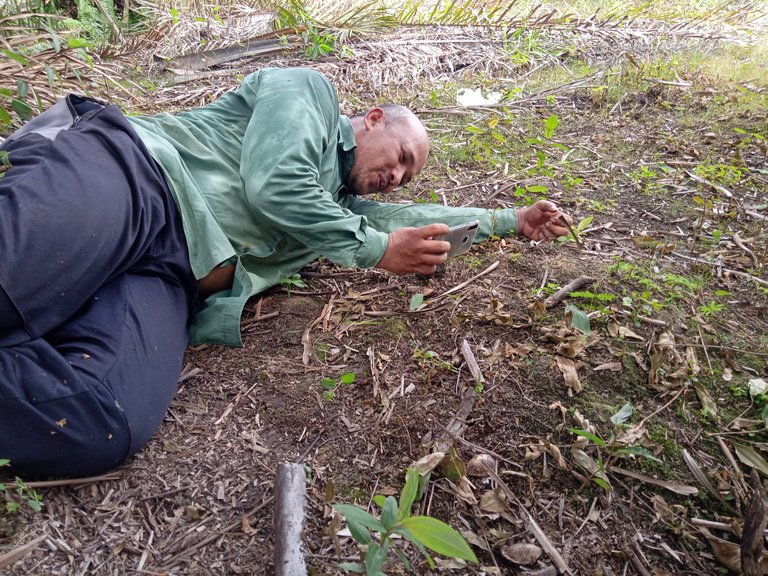 ---
You can see how my friend struggles when aiming for a small mushroom that grows directly on the ground, he even sleeps rolling on the ground to get a good shot.
Indeed, there are no easy words in working, all need hard work, and there is no word giving up in the struggle, all must be enthusiastic, because behind difficulties there must be ease.
---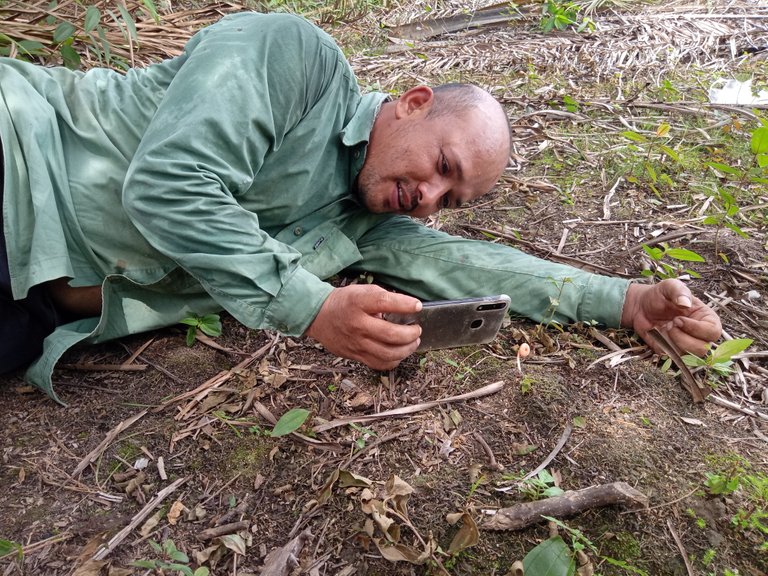 ---
Below is a type of large mushroom that I shot directly with my cellphone camera, this mushroom can be said to be a large mushroom.
Taking pictures is easy, but because the mushrooms grow under shady trees, of course, the results are very influential from the incoming lighting.
---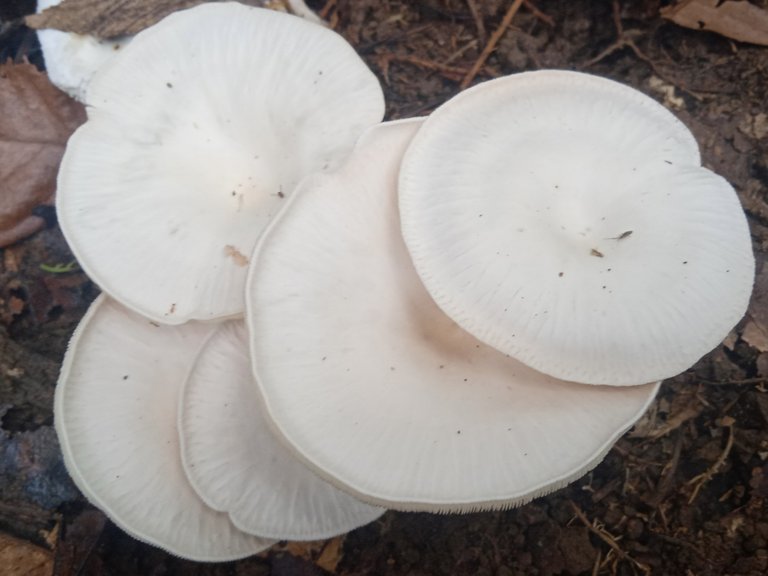 ---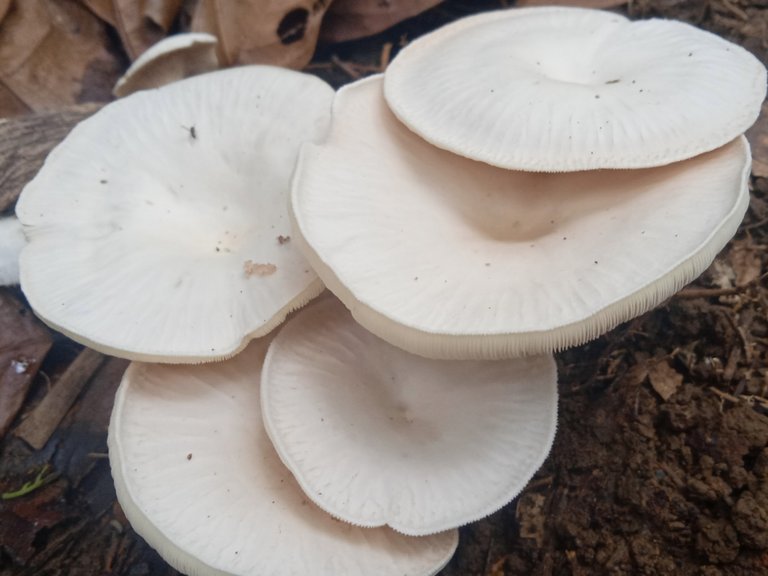 ---
I took this mushroom too close, actually taking a large mushroom doesn't need to be from a distance that is too close, but because the mushroom grows under a shady wood tree, the light that enters is not enough and I have to approach it closely for detailed shots.
---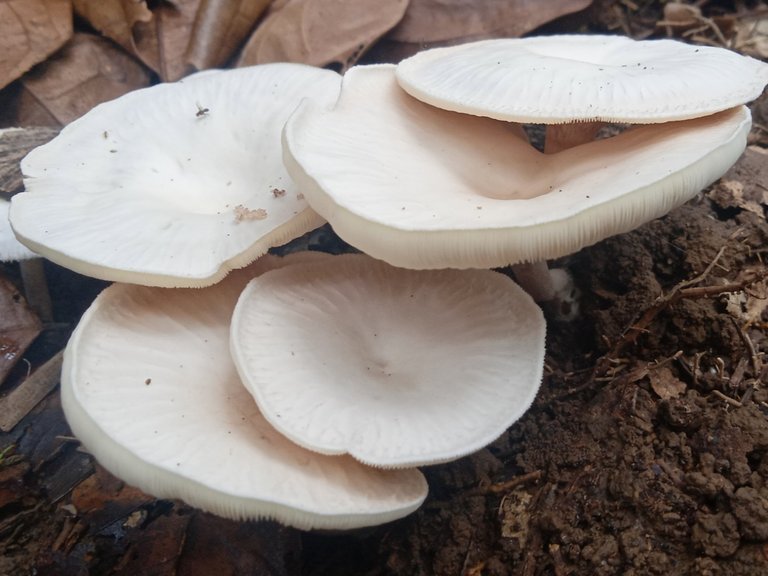 ---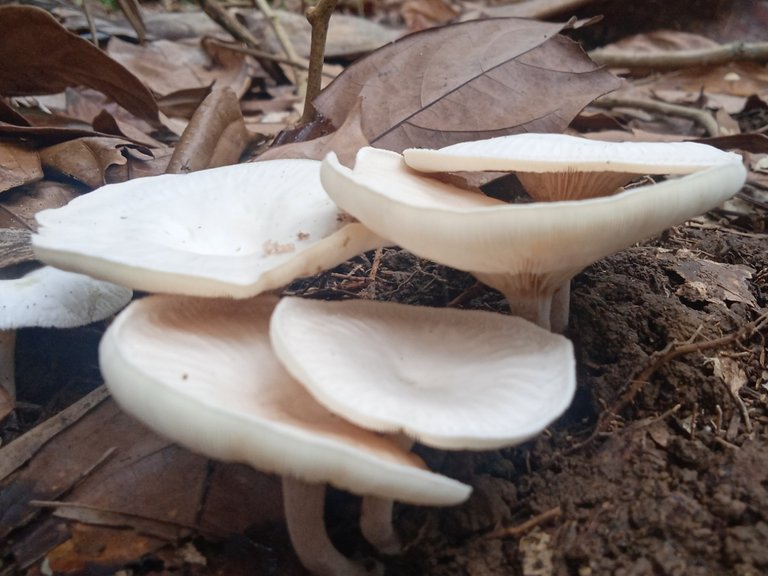 ---
Taking pictures of large mushrooms that grow directly on the ground, there is a certain difficulty, we can't lift or move it because it will disturb the fungus and the fungus will be damaged, and to take pictures from several angles is also a bit difficult.
---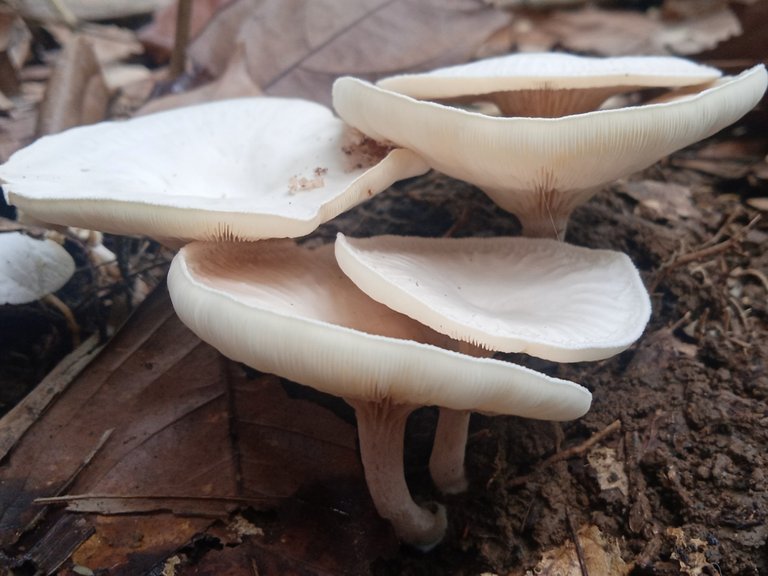 ---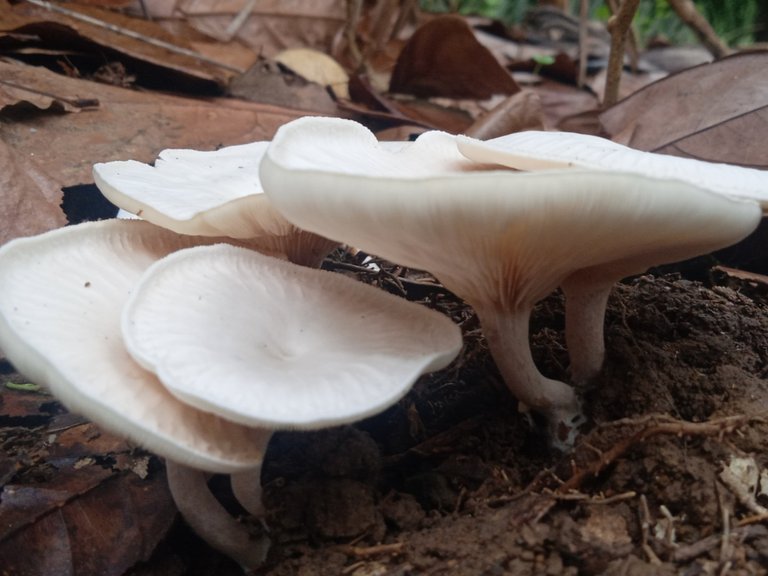 ---
That's all from me today, I hope you can take some lessons and experiences from what I experienced, and I really look forward to input and suggestions from all of you.
See you next Friday
Greetings from me
---
---