I found 2 types of unique and rare fruits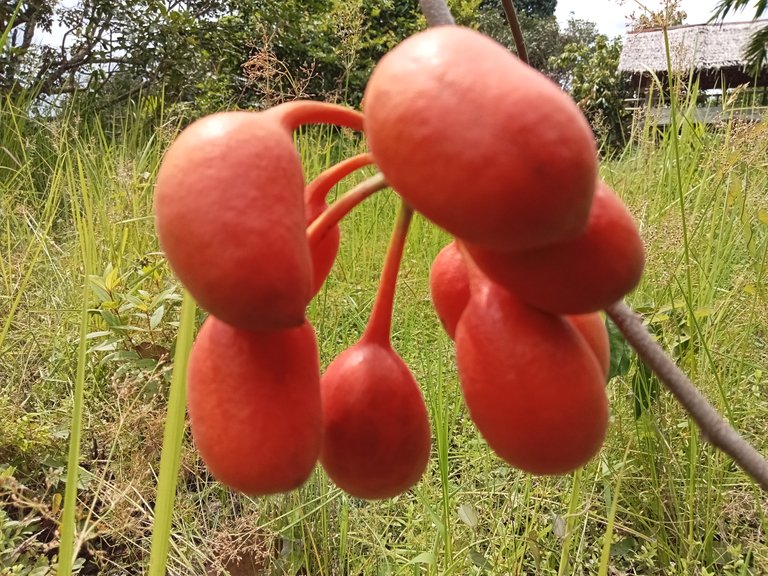 ---
hello all my dear friends wherever you are.
at the beginning of November several areas had heavy rains with high intensity, not even a few were hit by floods, of course I hope that all of you my dear friends are in good condition, taking care of your body and health during the changing weather.
today I will invite all of you to see two of my finds that are rare and unique than I have ever found.
a few days ago when I entered a forest in my village, I found two types of fruits that are very rare, even very rare, no one knows the information about the fruit I found, even when I try to find information about the fruit in several social media sources I couldn't find any information about the fruit.
so that you are not curious about the unique and rare fruit that I mean, then I will show it to all of you.....
---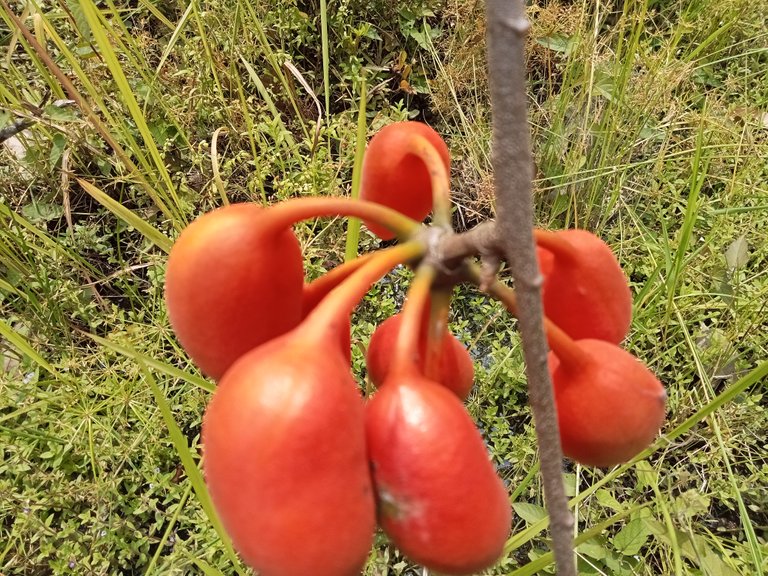 ---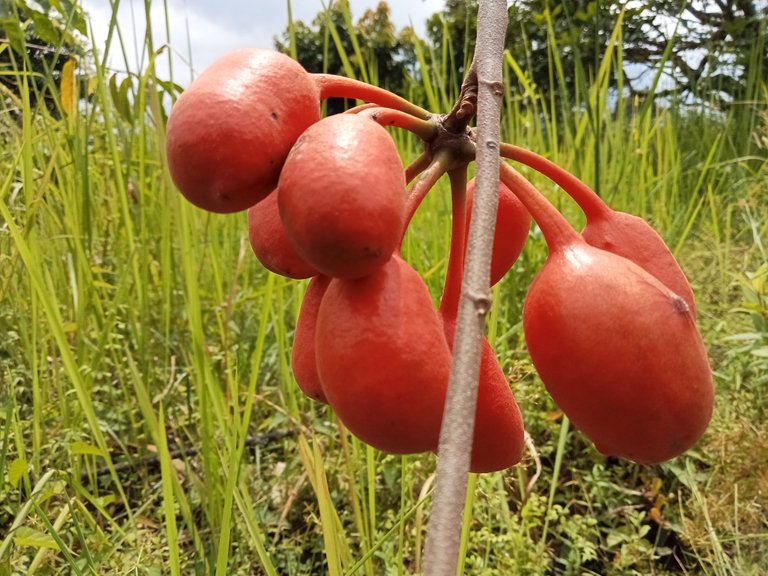 ---
this fruit has a slightly oval shape and is red in color, and I make sure that this fruit is ripe, because there are some that I saw green and yellow fruit, it's just that the presence of green and yellow fruit is too high so I can't take a picture .
I can confirm that the color of the fruit when it is still unripe is green, then turns yellow, and will turn red when the fruit is ripe.
I have never seen and found this fruit, even since I was a child I have never seen it.
because my curiosity is too high and too big made me take some pictures of this fruit, and decided to bring it back to my village to ask the villagers about the information of this fruit, who knows if any of them know about the origin and information about this fruit.
---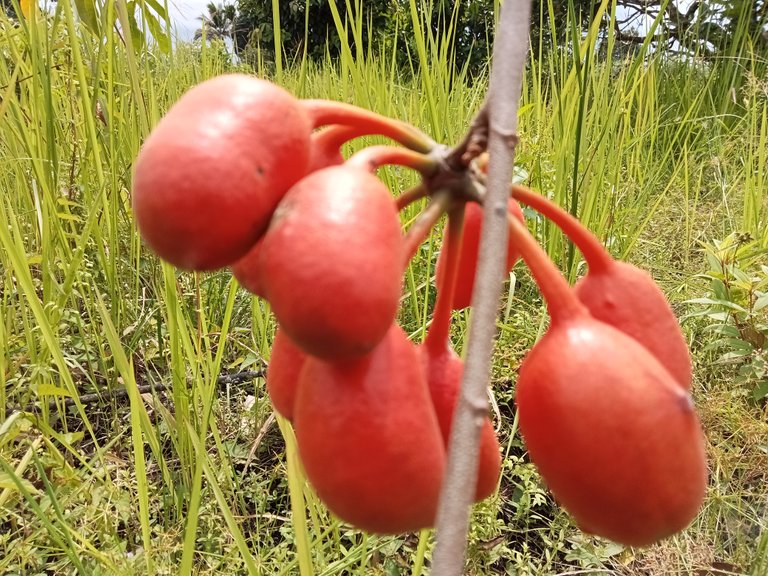 ---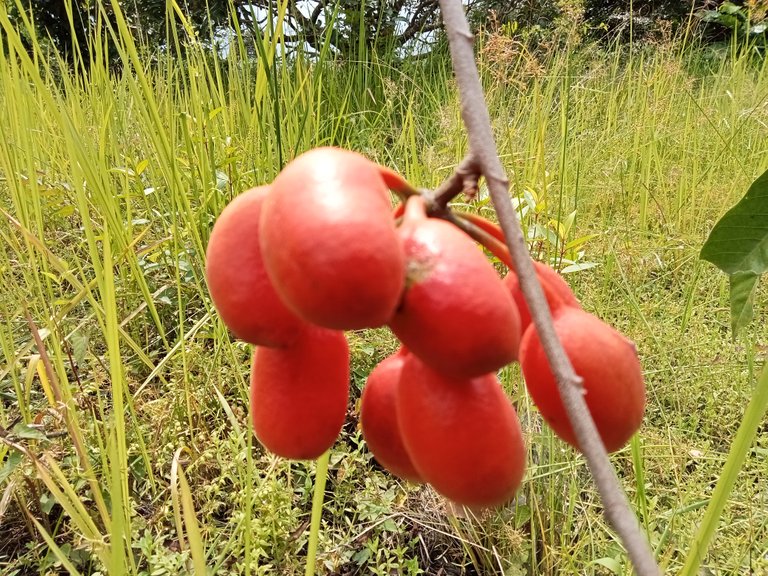 ---
After I took it home and asked the villagers, it turned out that none of the villagers knew about the origin of this fruit, only my mother-in-law had told me that when she was a child, she had found this fruit in the forest and had eaten it after being told by grandmother that the fruit can be consumed and the fruit is named fruit "Larak".
there is not much information that I can dig up and ask my mother-in-law about this "larak" fruit, because according to her she only knows the name and that the fruit can only be consumed.
---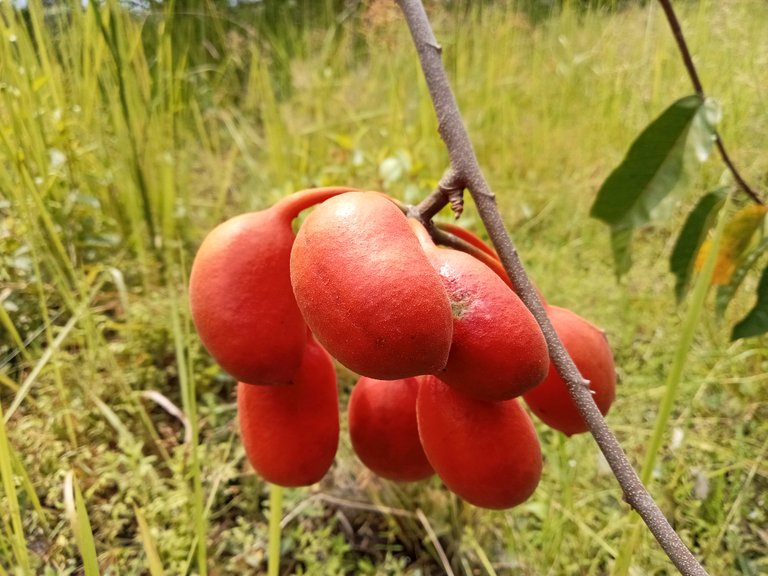 ---
because I was very curious about this fruit, so I tried to open it and see how the contents were inside, and it turned out wow it was really cool, almost like the contents of a passion fruit, but the seeds look a bit bigger.
---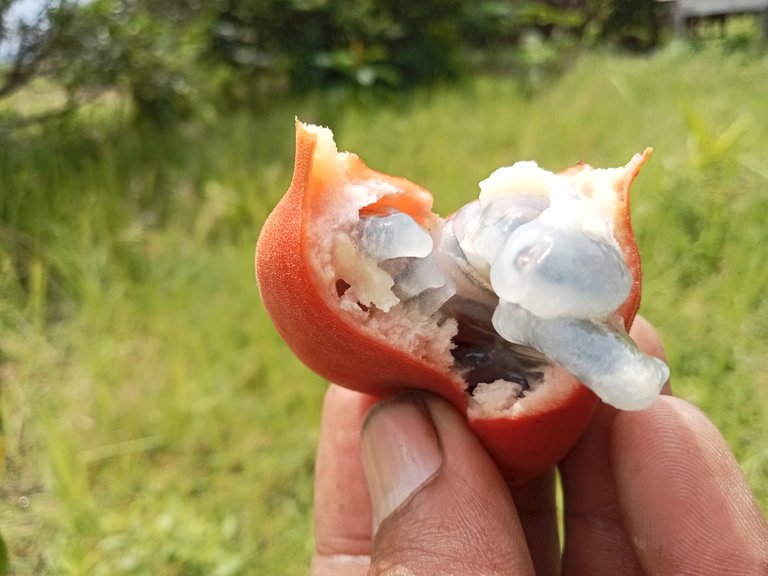 ---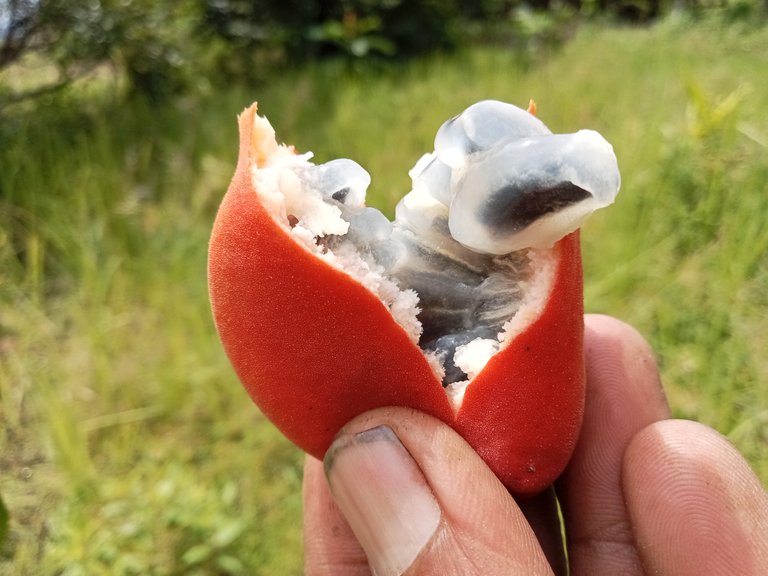 ---
I also found 1 type of fruit that is small in size, many in one stalk, and of course with an attractive and striking color that attracts attention, it is red.
because it caught my attention I captured some pictures of the fruit.
---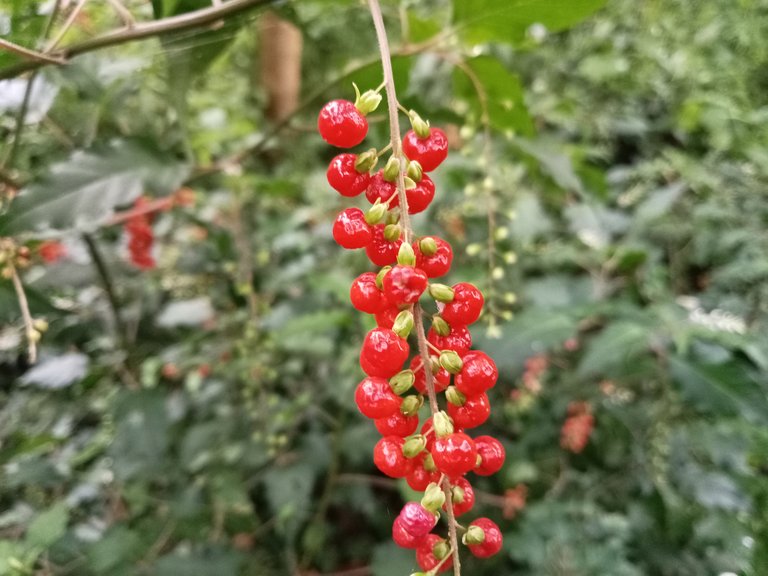 ---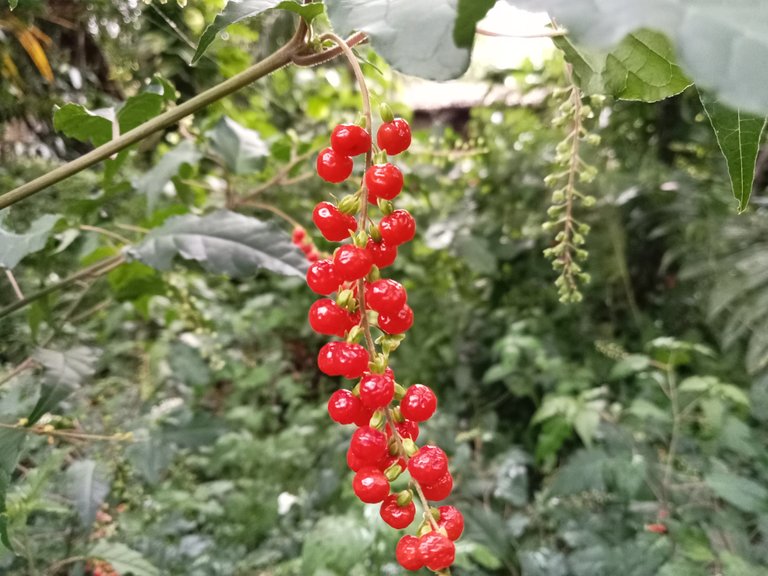 ---
the fruit almost looks like a cherry tomato, but the fruit is smaller, the color is exactly like the color of a ripe cherry tomato.
but I can confirm that it is not a cherry tomato, because the fruit grows in the wild forest.
I tried to find some information about the fruit on Google lens, but I couldn't find it.
---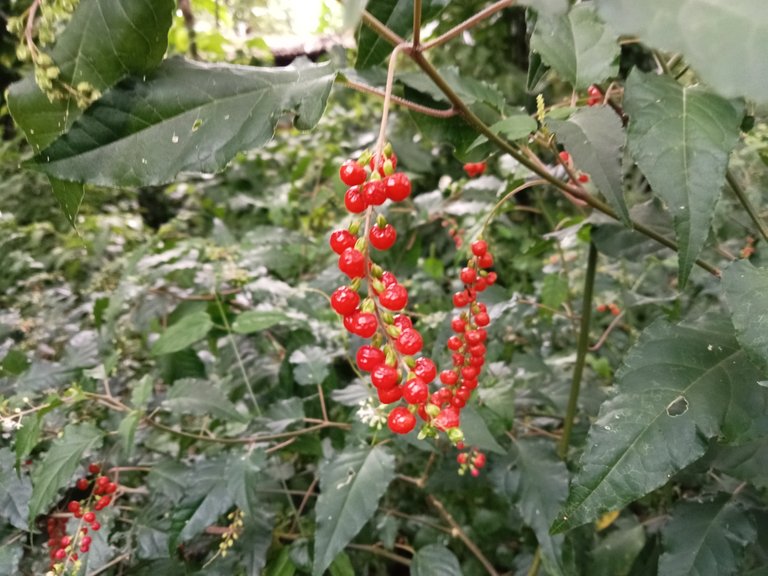 ---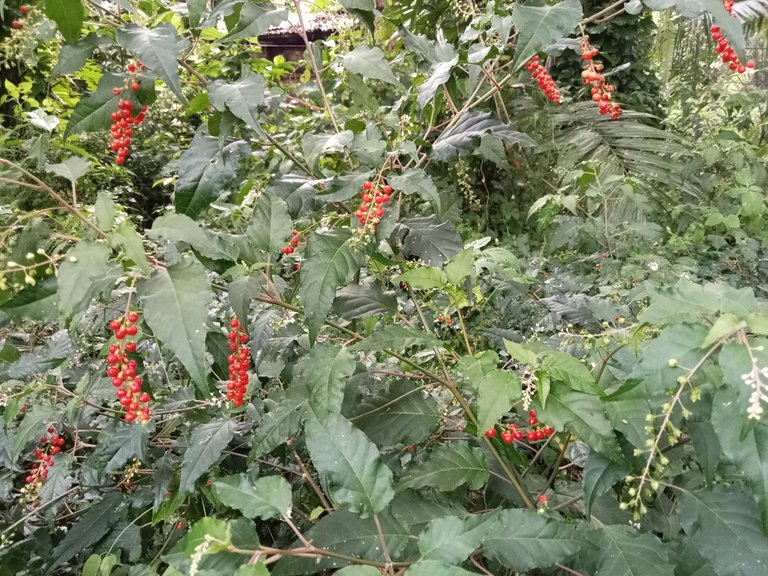 ---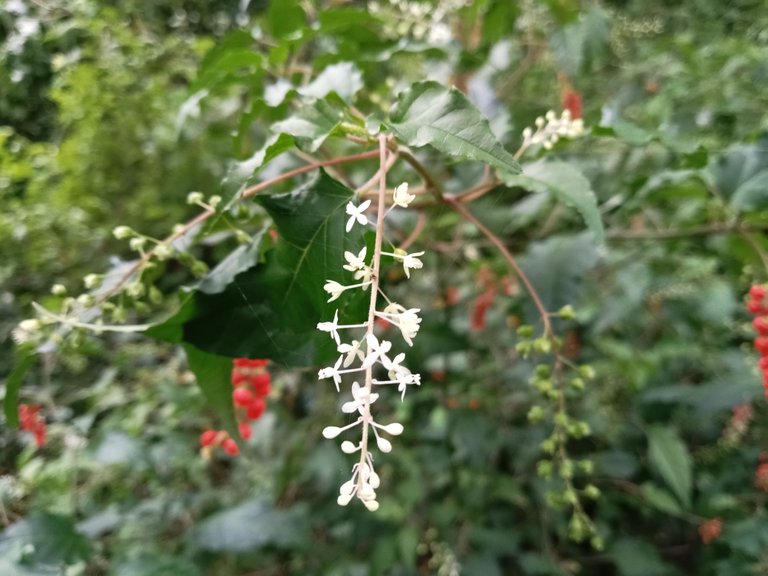 ---
if you have seen these two types of fruit, even know information about the fruit, I hope you will share with me and leave a comment below, and I will really appreciate it.
that's all from me today, I hope you are healthy always in the protection of the almighty God.
---
---