Wednesday walk | Behind the beauty of "Queen of the Village" there is the sadness of the farmers there.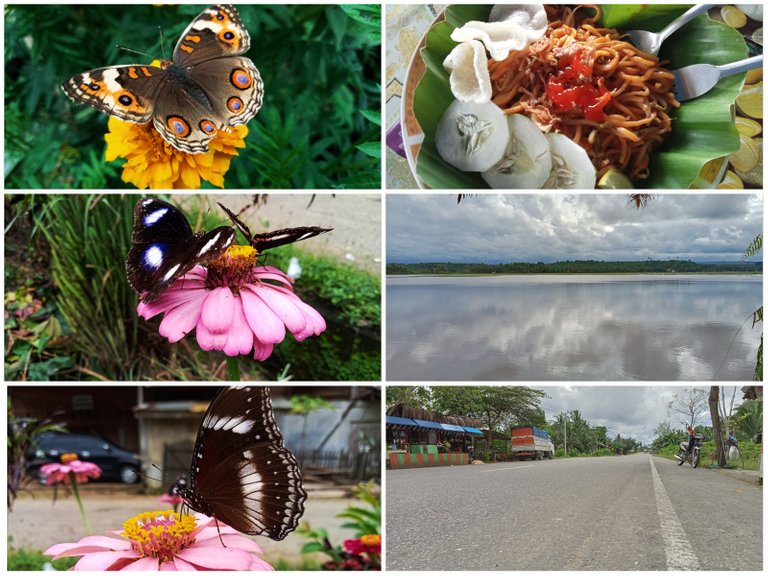 ---
hello everyone #wednesdaywalk lovers wherever you are.
if Wednesday comes, take a moment, take a walk, look left, right, forward and up, then shoot whatever you see using the camera you have, that's a message I always remember from my best friend @tattoodjay, who also admin of the #wednesdaywalk community.
today my walk I started a little earlier than usual, in the morning when the sun wasn't too hot, and the weather was still a bit cool, I decided to get out of the house, hoping that I would get something to shoot.
and indeed I will not run away from the mountains to be chased, so the Indonesian proverb says, sustenance comes by itself, just 10 minutes of walking my eyes fell on my neighbor's yard which was filled with many flowers that were blooming, and there were many butterflies trying to tempt me, because they were very beautiful made me approach them closer and take some pictures of them.
---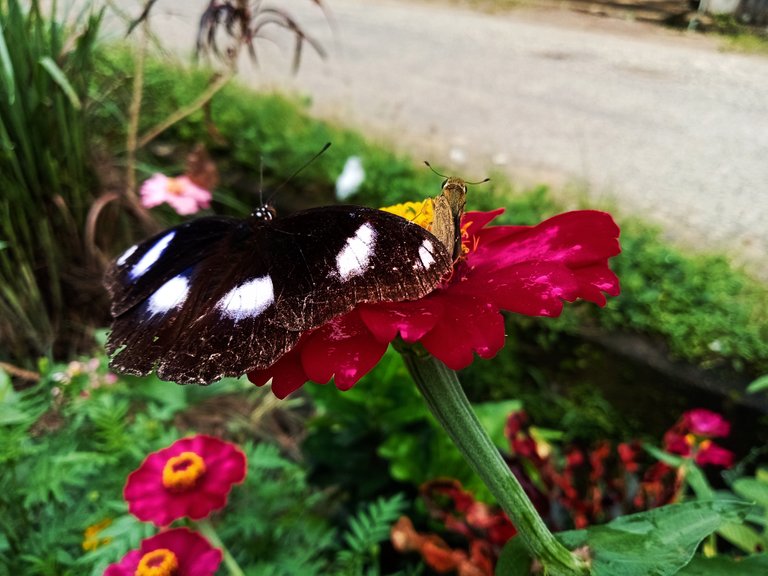 ---
the butterfly was sucking the nectar of the zinnia flower, and it seemed very docile to me, but my presence surprised her if she shifted slightly from my shot.
---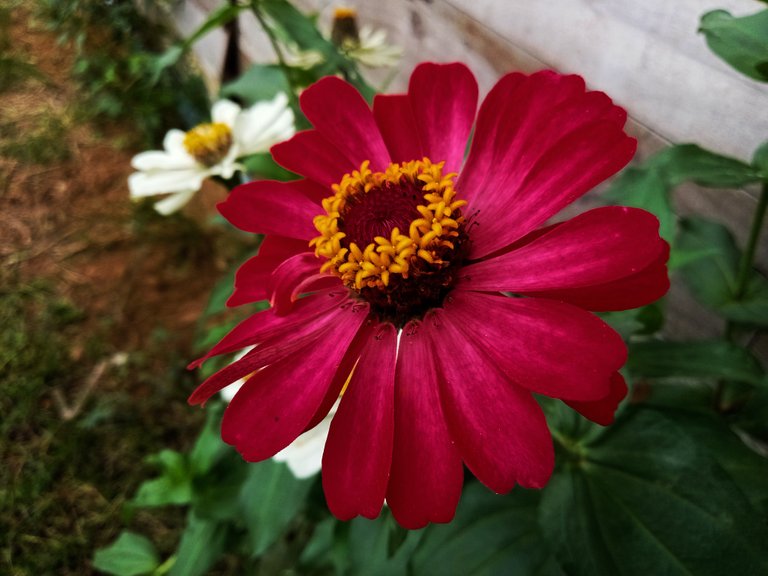 ---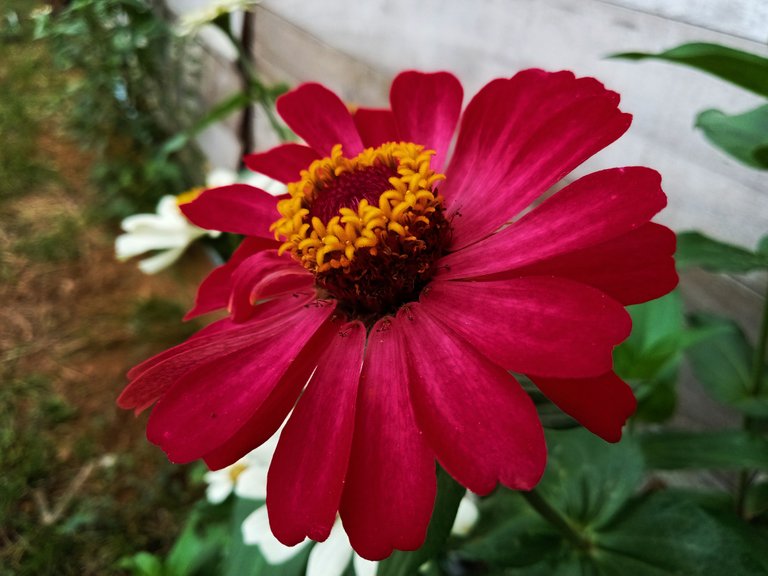 ---
Zinia flowers look very beautiful with various colors, and because it was still too early the butterfly still wanted to be friends with me and allowed me to take pictures of them.
---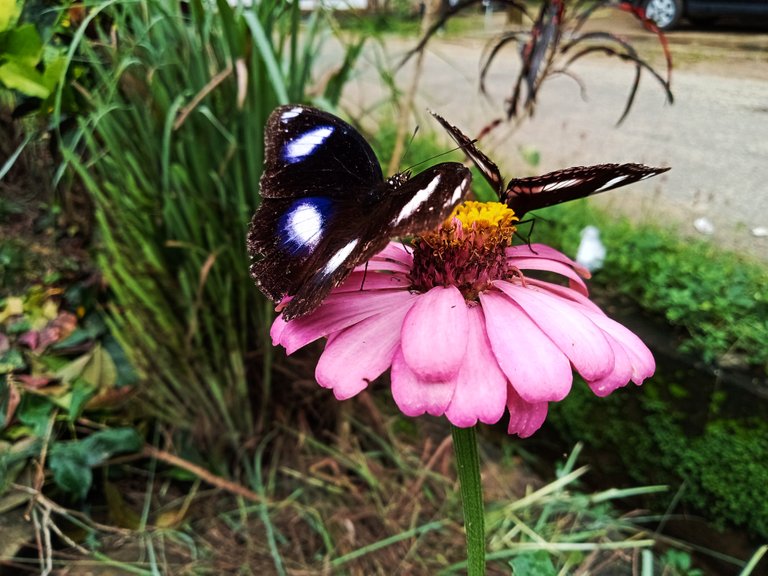 ---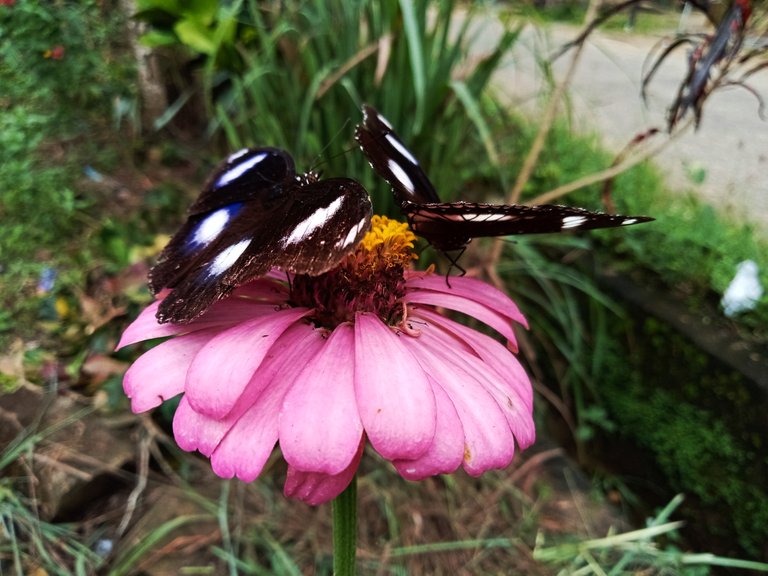 ---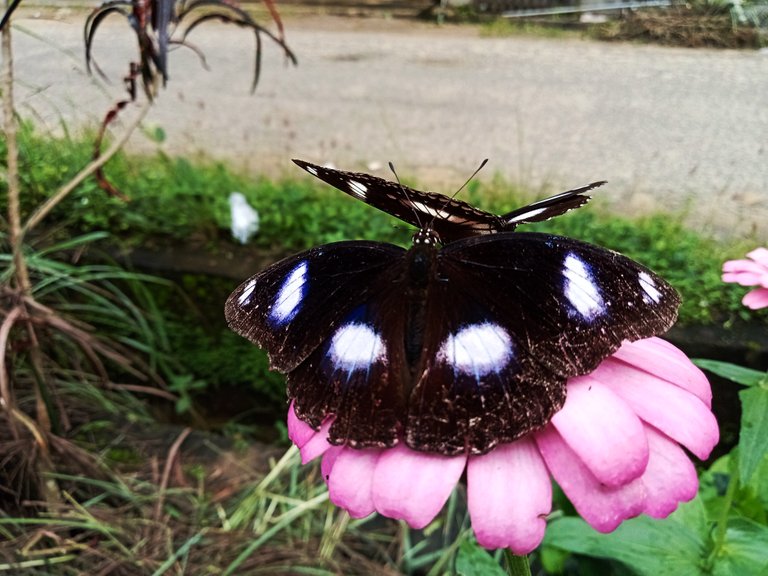 ---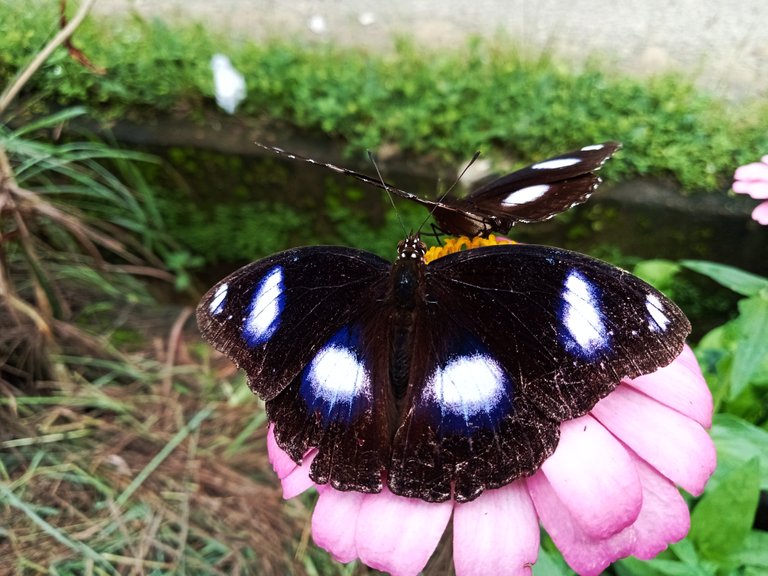 ---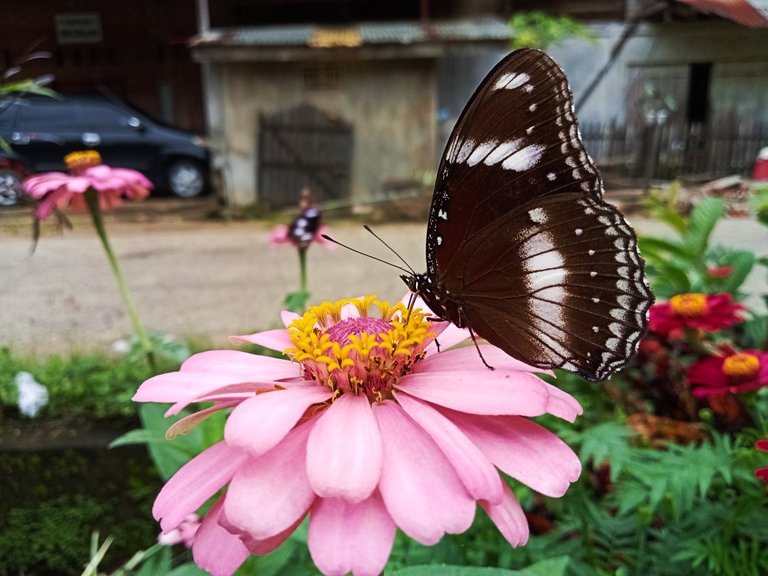 ---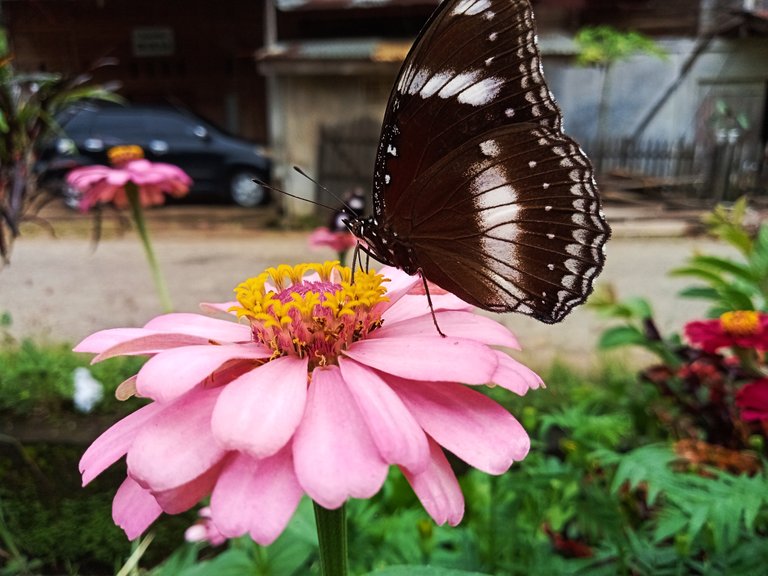 ---
The beauty of the Zinia flower not only captivated my eyes, but many other creatures were also fascinated, such as various wasps and bees, there was even a small bee that I managed to shoot with my cellphone camera.
---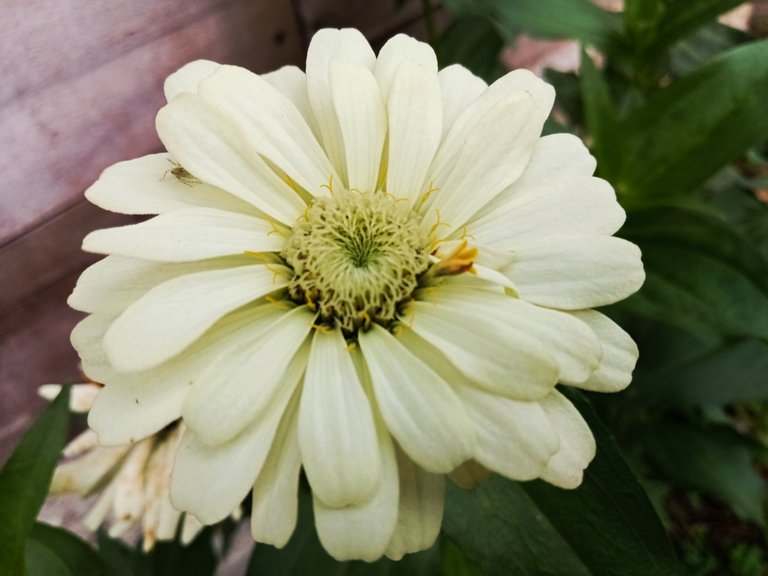 ---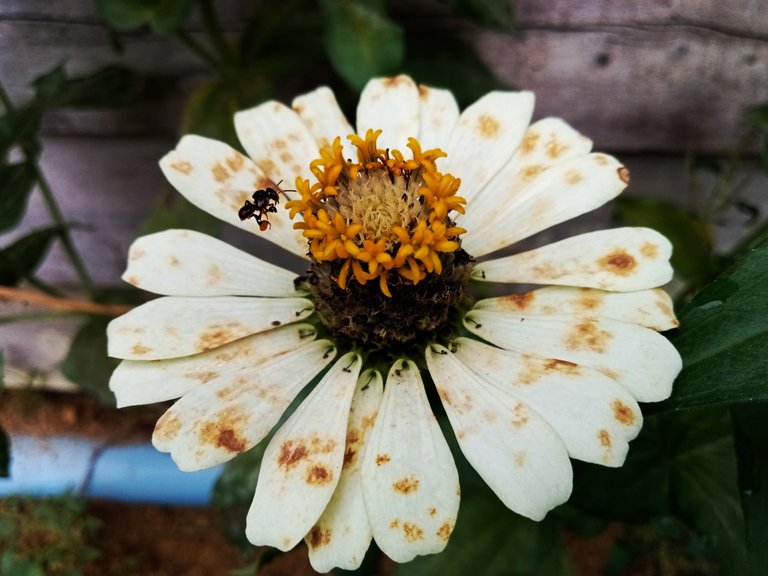 ---
there are also butterflies who are tempted by the beauty of marigold flowers which have a very beautiful yellow color.
Not only were the butterflies attracted to the marigolds, I was also stunned and amazed.
Its bright color with dazzling flower shape deserves to be called this flower as "Queen".
---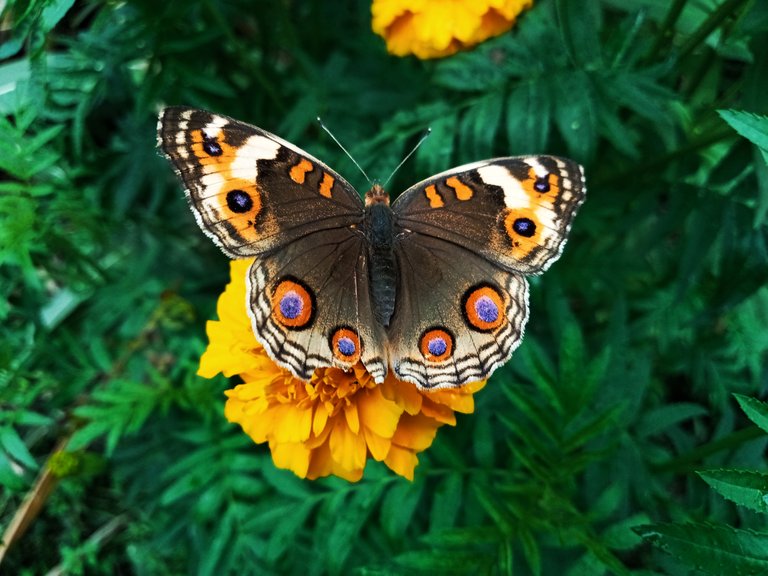 ---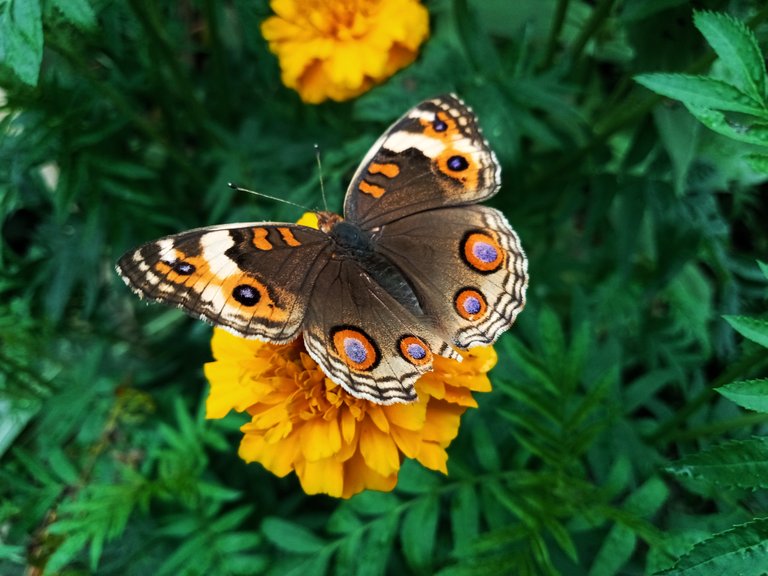 ---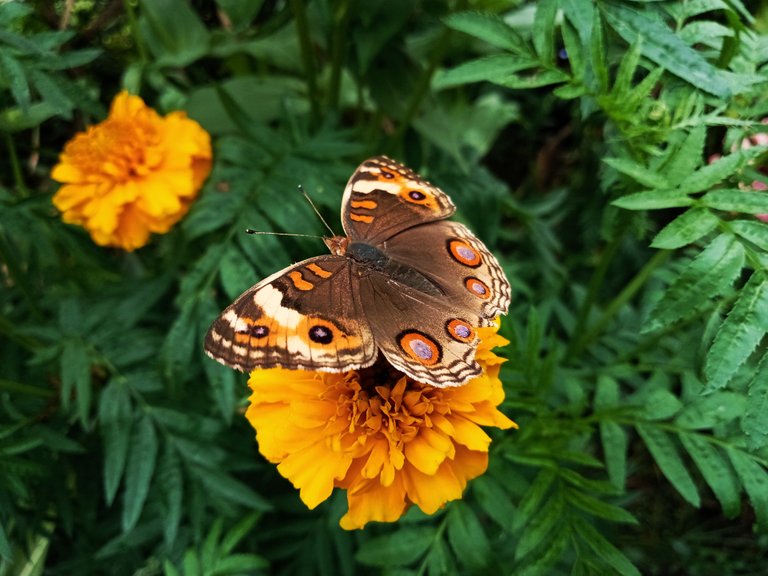 ---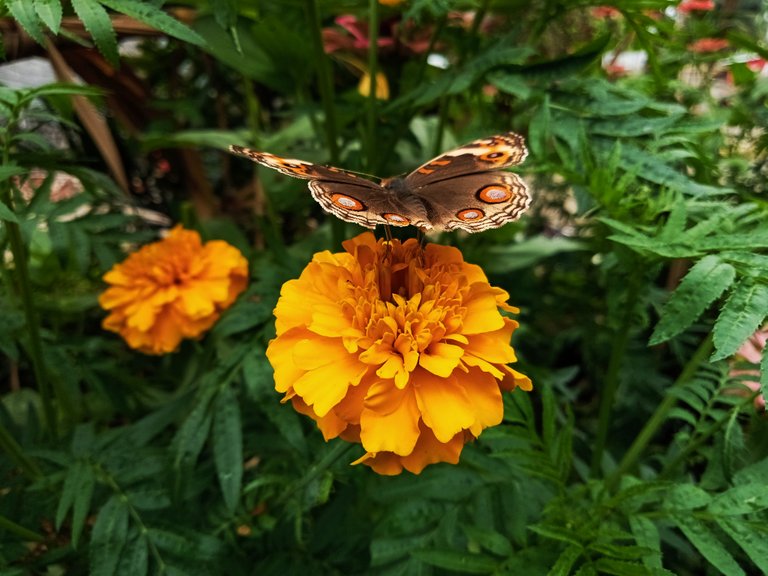 ---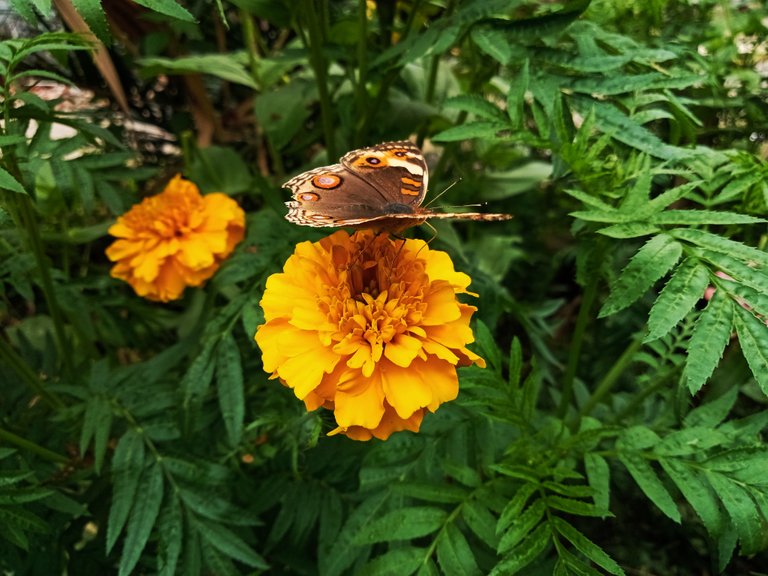 ---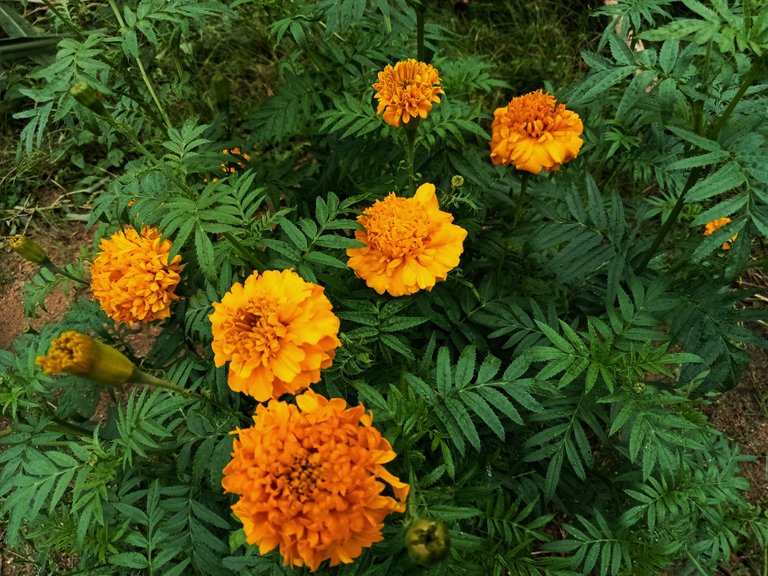 ---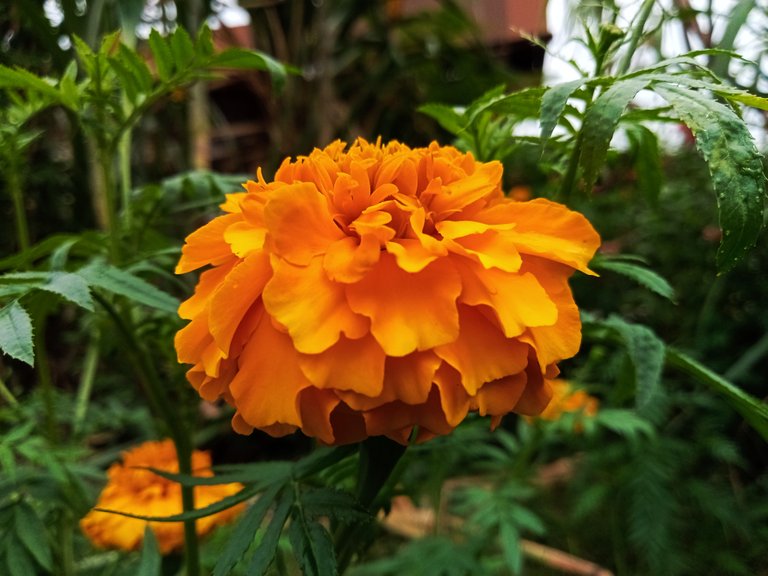 ---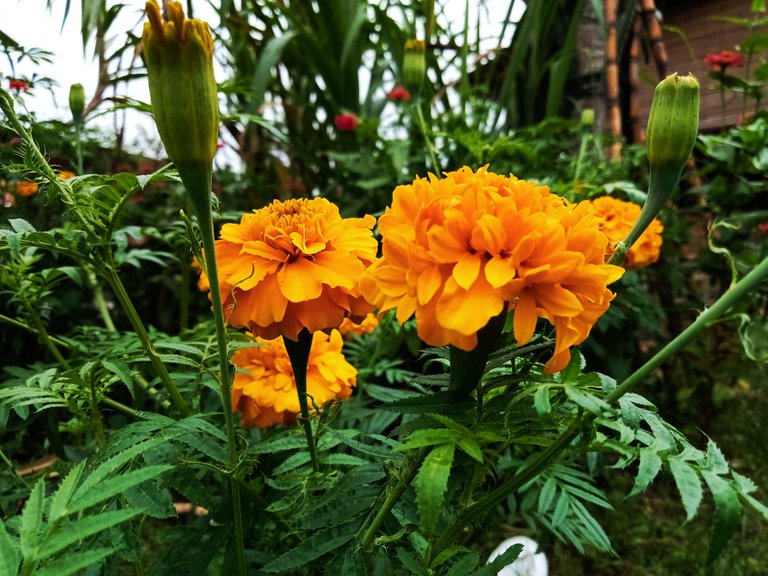 ---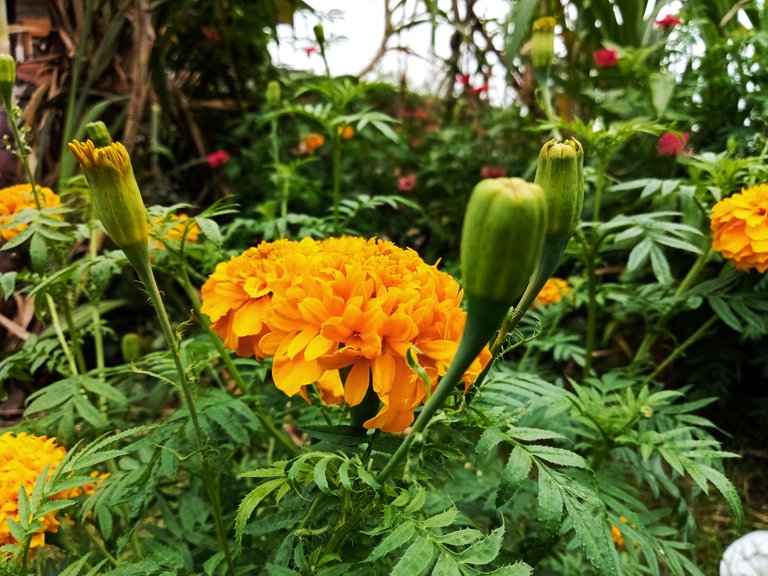 ---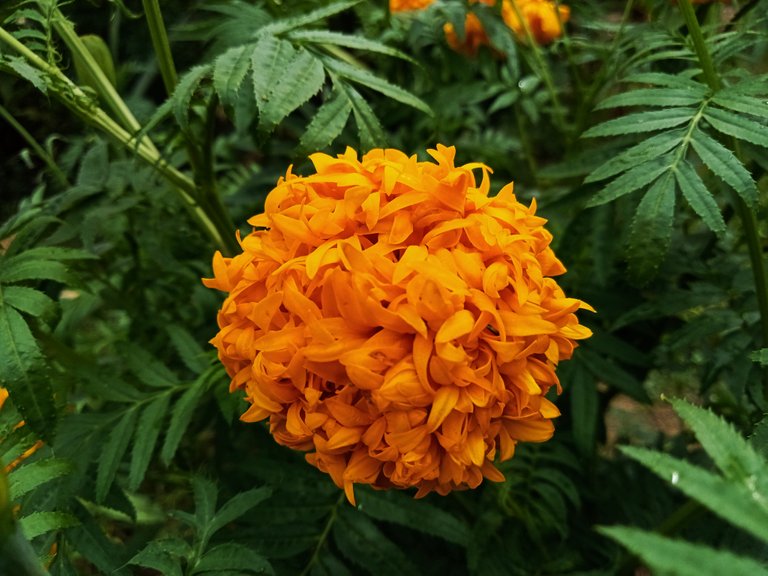 ---
let's leave the butterflies for a moment, and continue walking, where the farmers in the village are harvesting rice in the fields, even though it's rainy season now, and the roads look damaged, that doesn't dampen their spirits.
---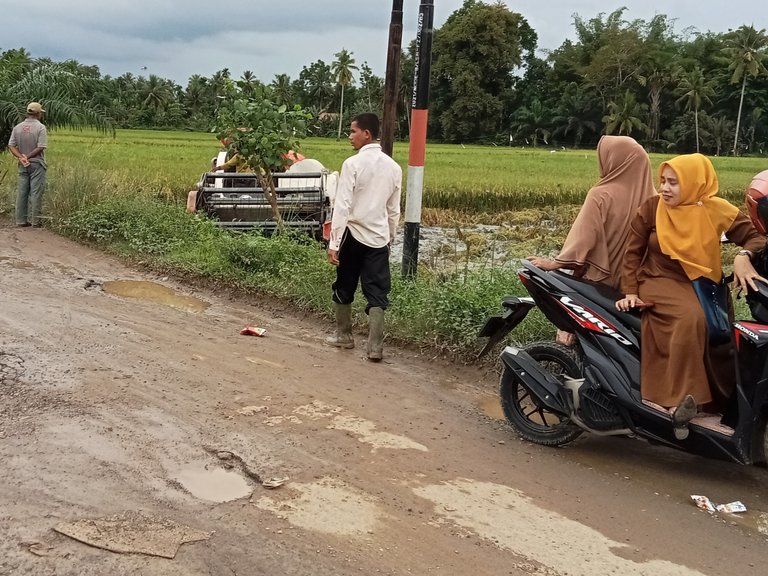 ---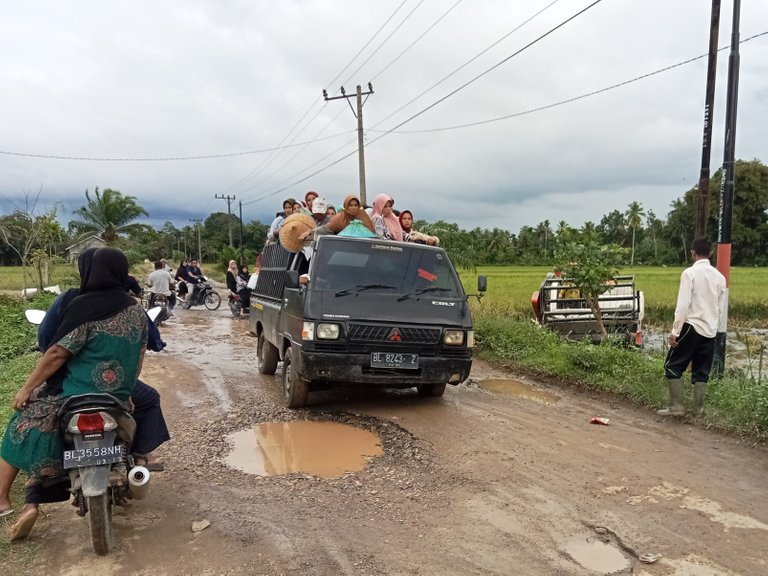 ---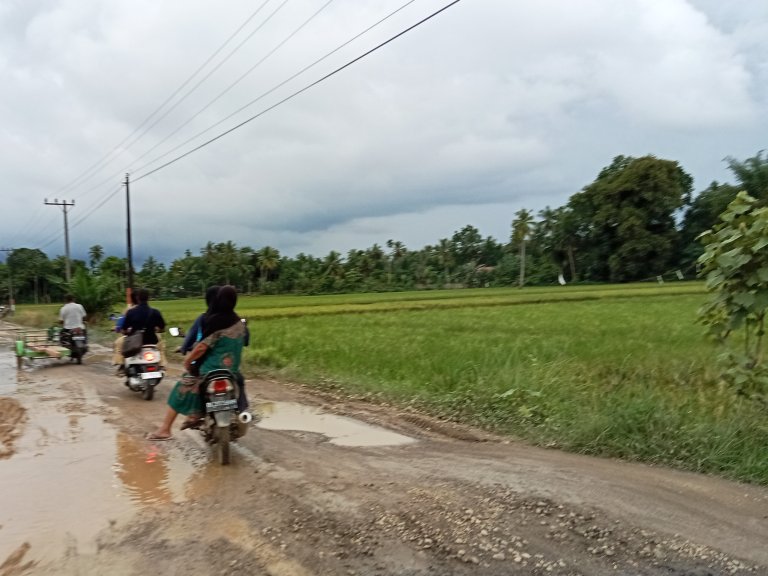 ---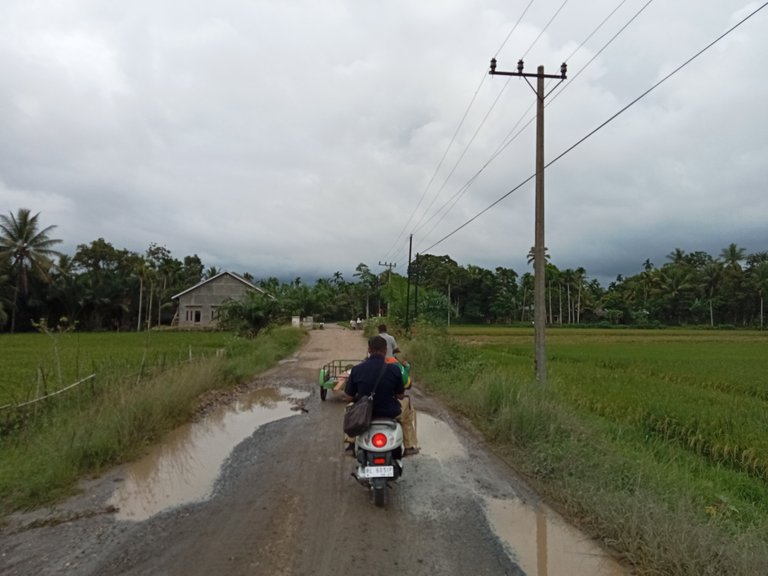 ---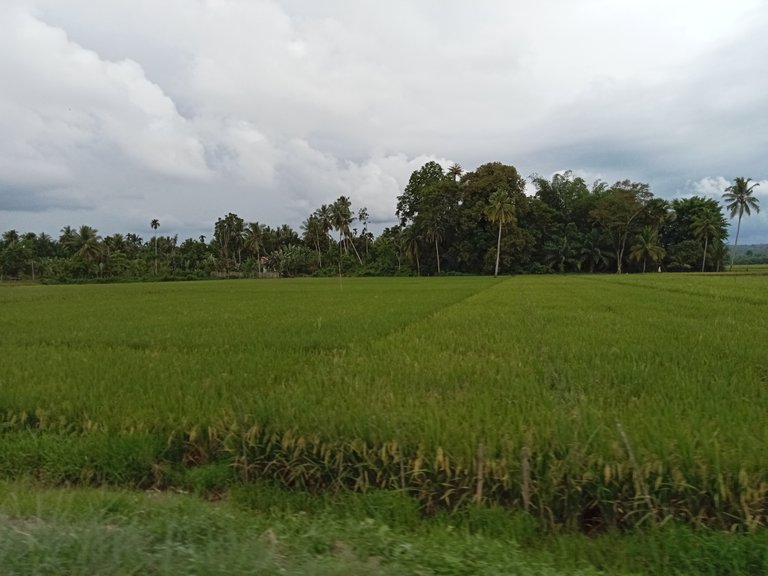 ---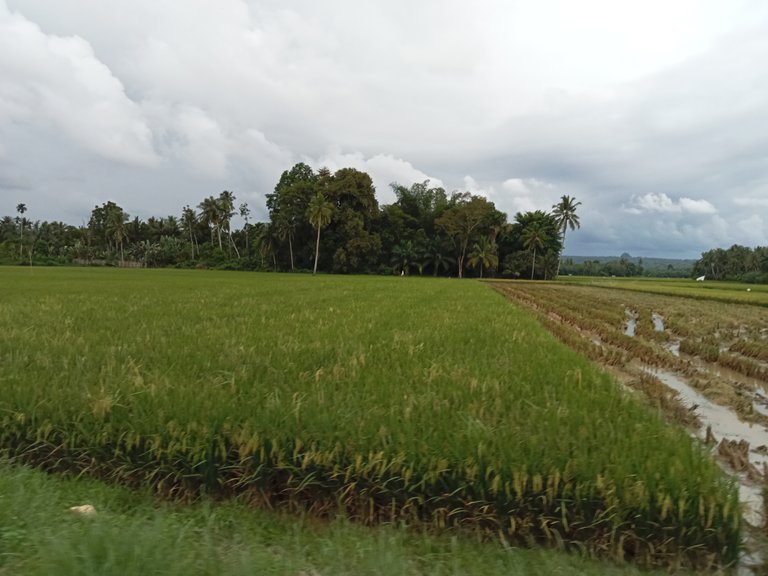 ---
along the road you can see the view of farmers transporting their crops by car and bringing them to the market to sell, even though the price of grain at this time is falling they still harvest their rice.
---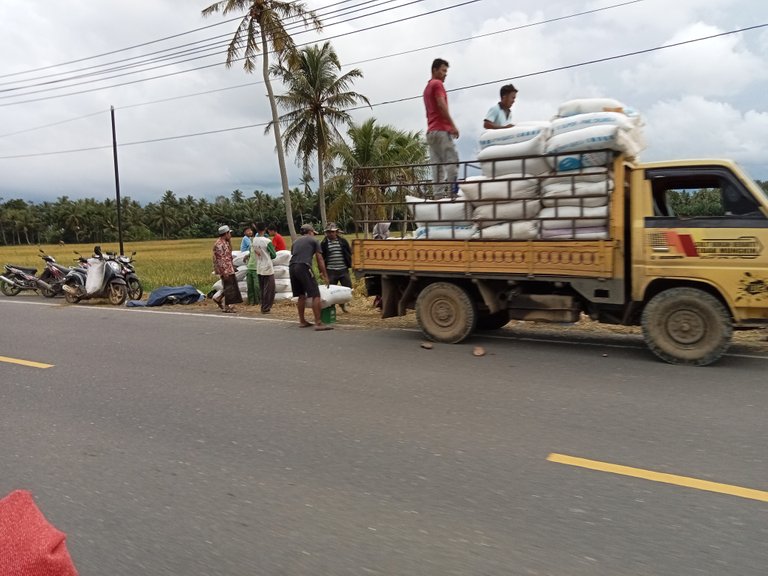 ---
but not all farmers are lucky, there are some farmers who get a disaster where their rice fields which are almost ready to harvest are hit by floods and until now it has not subsided.
---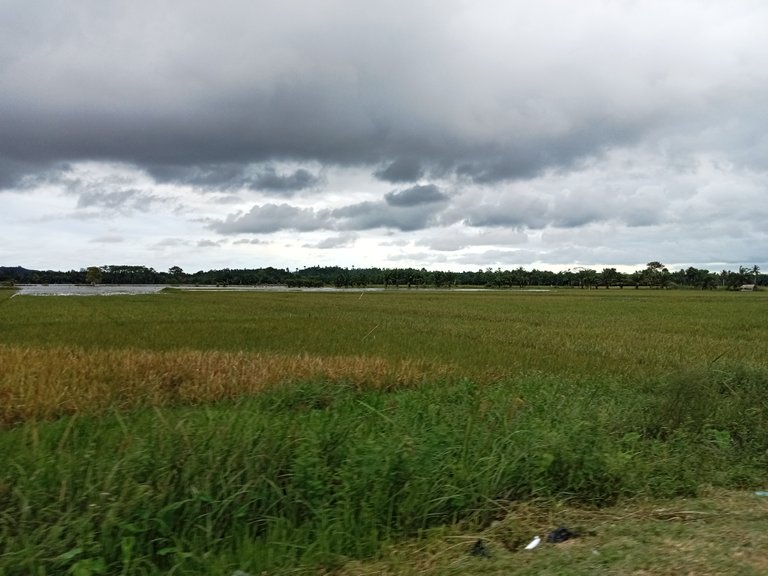 ---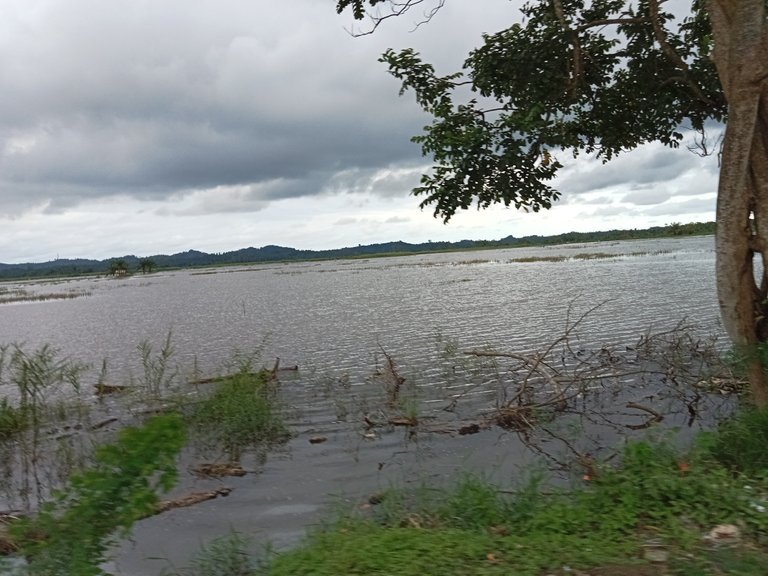 ---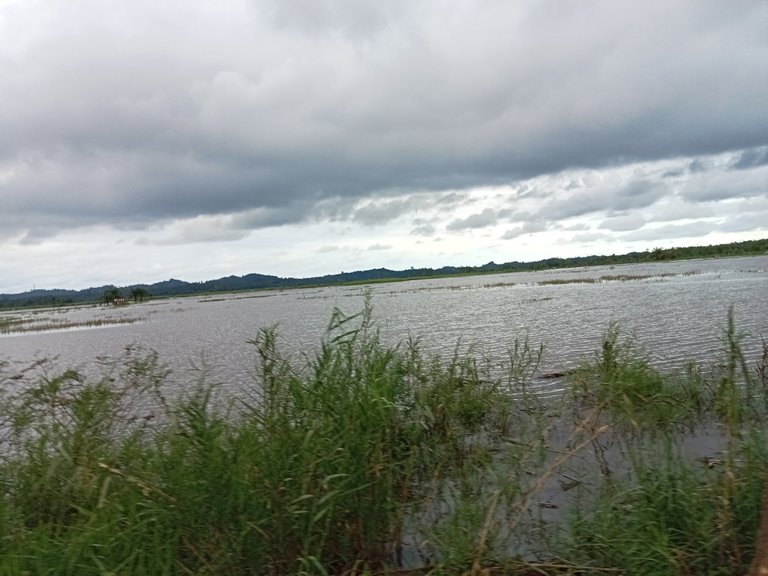 ---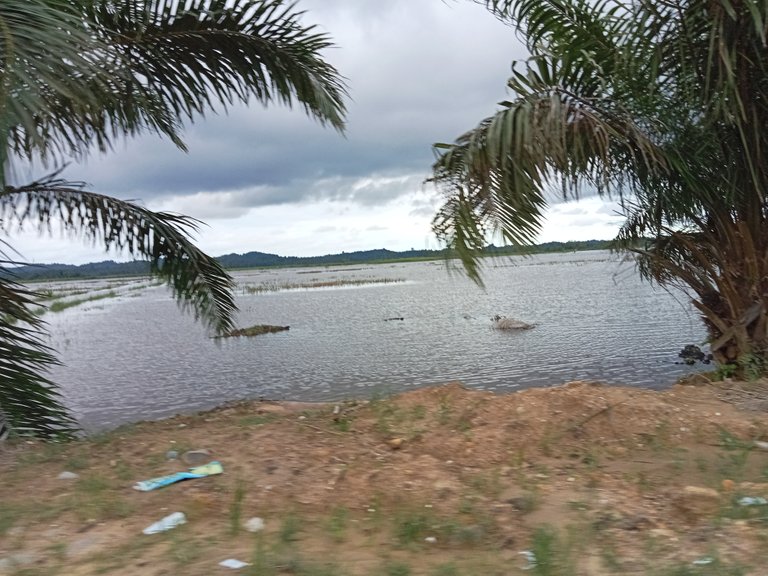 ---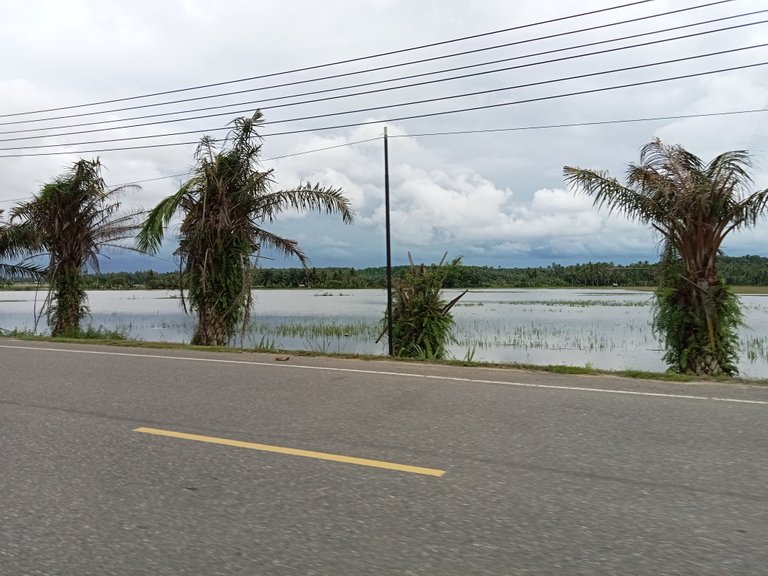 ---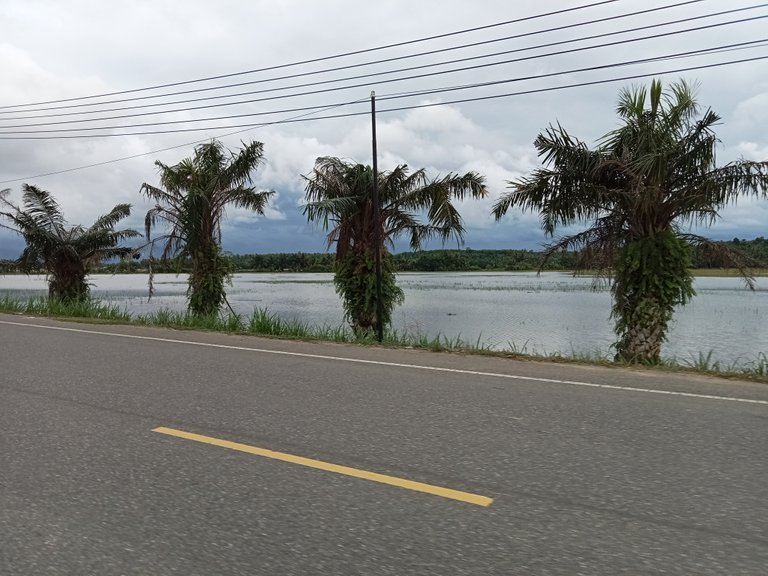 ---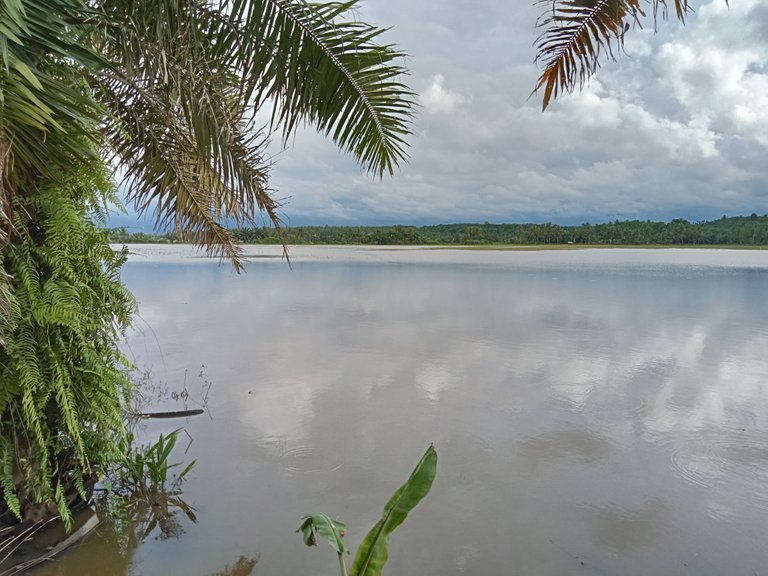 ---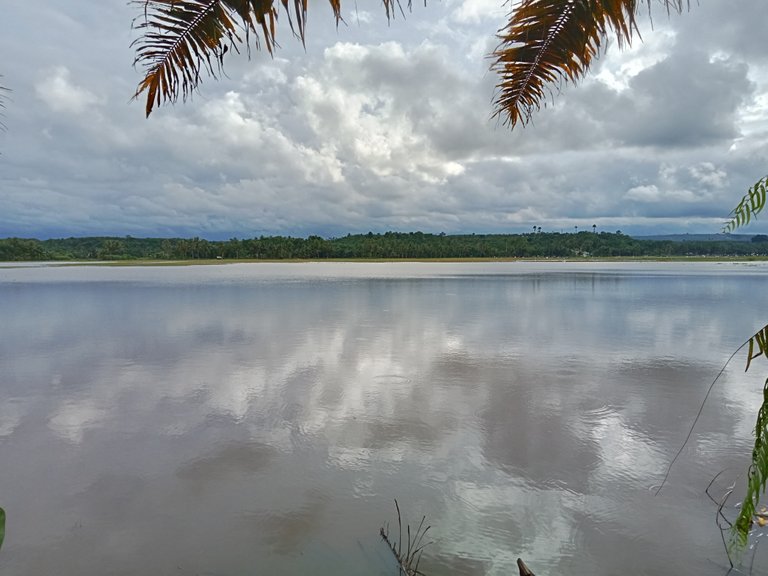 ---
the atmosphere of the road looks still a little loose and not too many vehicles pass, to determine what happened to the farmers' fields, I took a break at a stall and ordered food in the form of Aceh fried noodles.
from the story of the shop owner, the rice fields around where I rest are indeed flooded, because the rice fields here are located in the lowlands, and there are no channels to drain water when it rains heavily, and if within one week it does not rain, the water in This rice field will recede and dry up slowly.
without feeling the Acehnese fried noodle food that I ordered was ready, before eating it I took a shot first.
---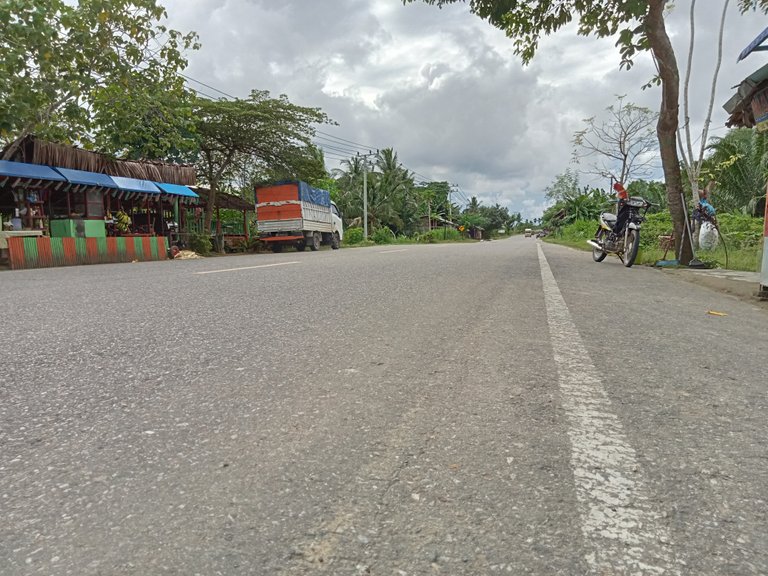 ---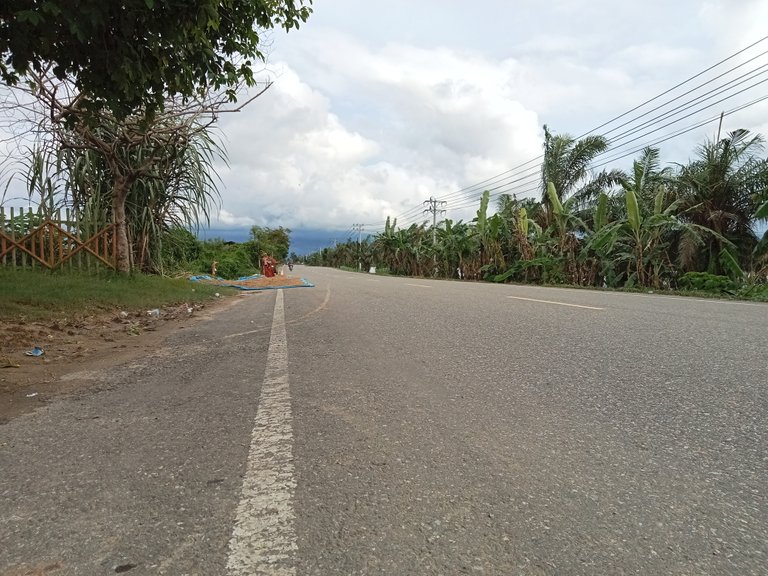 ---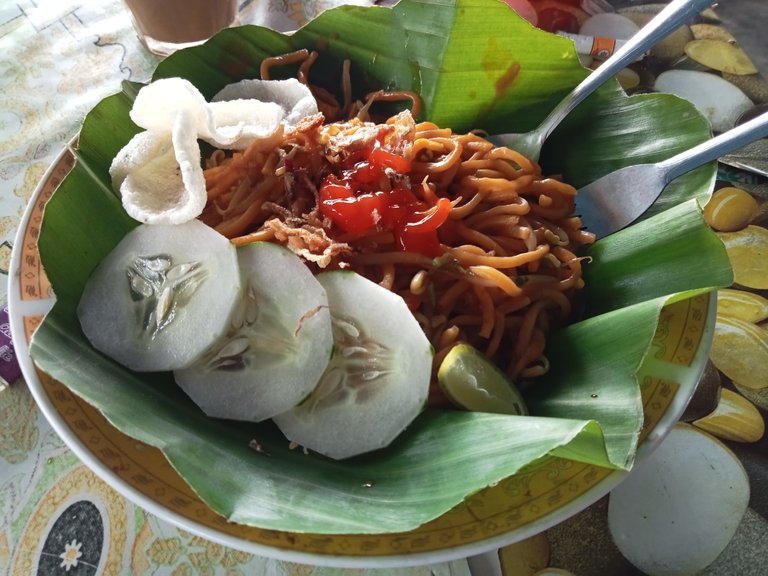 ---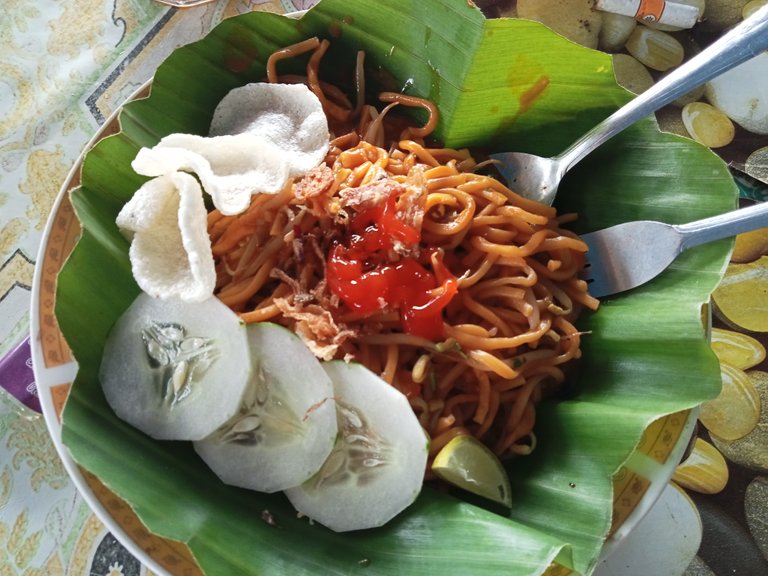 ---
that's all my walks for today, I hope you guys also have a beautiful and pleasant trip.
greetings from me
---
---
---