Red bean minestrone accompanied by smoked bone- ESP-ENG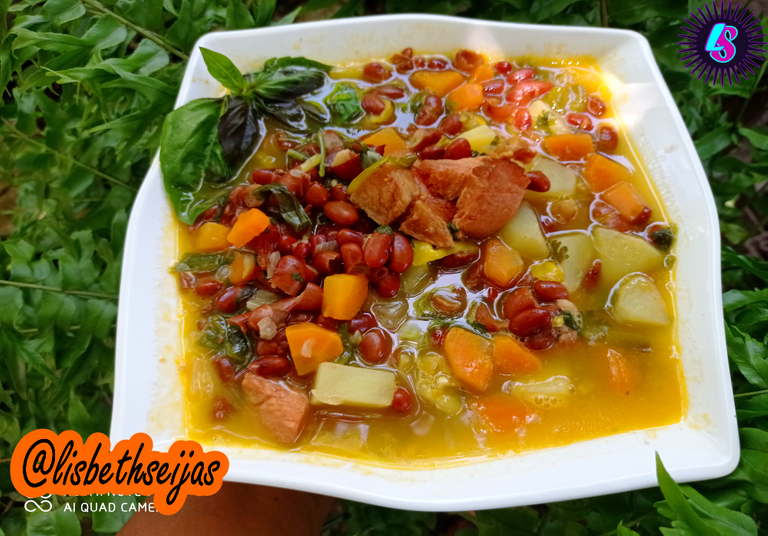 Welcome to my blog
Greetings friends of hive and foodie.
The consumption of grains is very important for the protein contributions to the body; today I wanted to make some minestrone-type red beans; I tell you that in my home I consume very little of this type of grain; but for a change I buy them and prepare them with vegetables and some smoked bones that give them a fabulous flavor. I show you the preparation
Ingredients
½ kilo of red beans
200 grams of smoked bone
2 small potatoes
1 small carrot
Coriander, chives
Chives, chili
Oil and salt.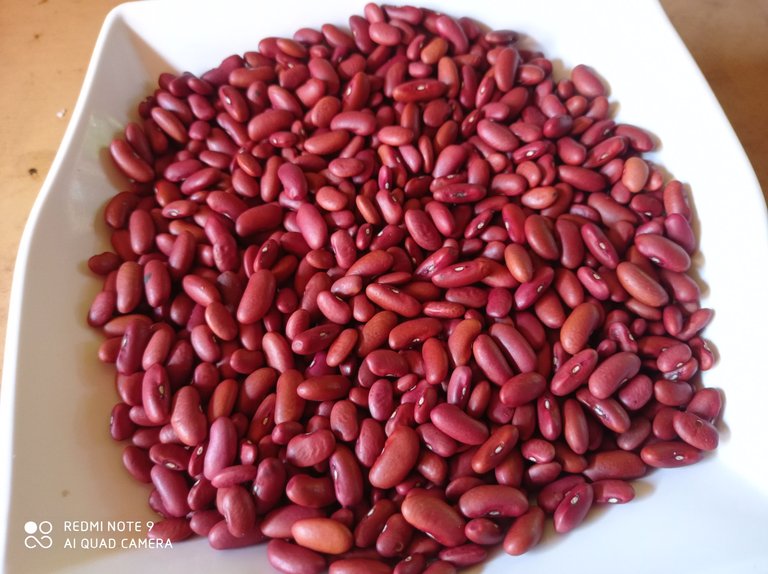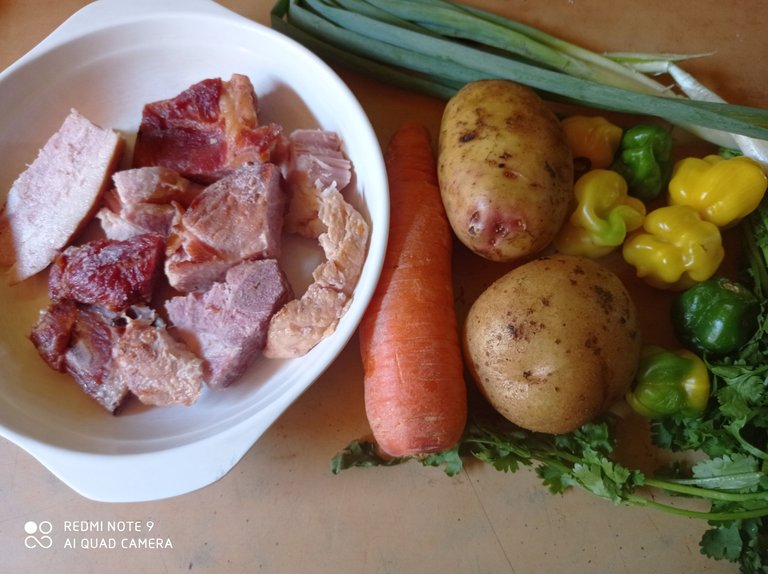 preparation
#step 1
Take the beans that were quite clean and wash them with enough water and take them to cook in a large pot with enough water.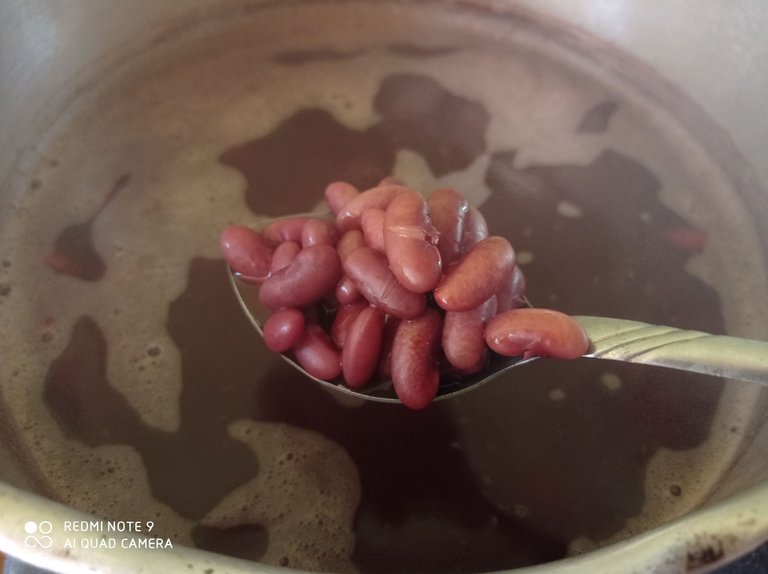 Step 2
After seeing that the beans were a bit soft, remove the first water and wash again; this because the first broth can have a bitter taste. I put back to cook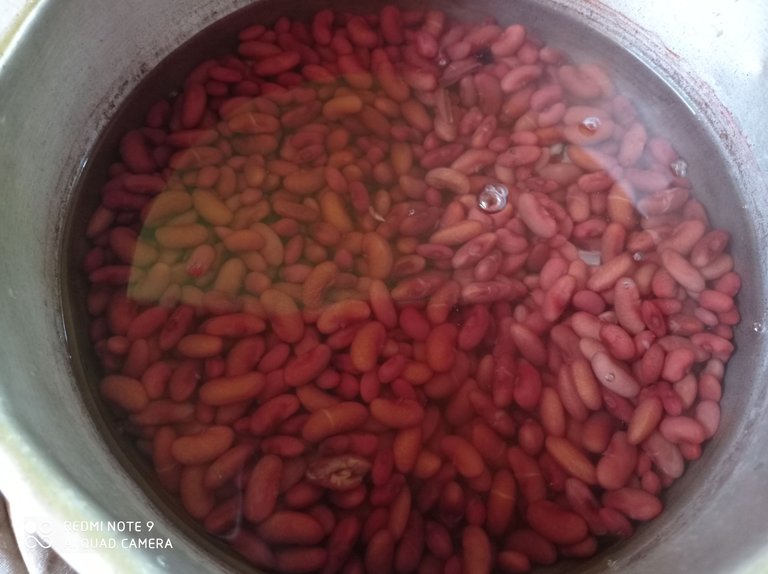 Step 3
Add the smoked bones and let it continue cooking.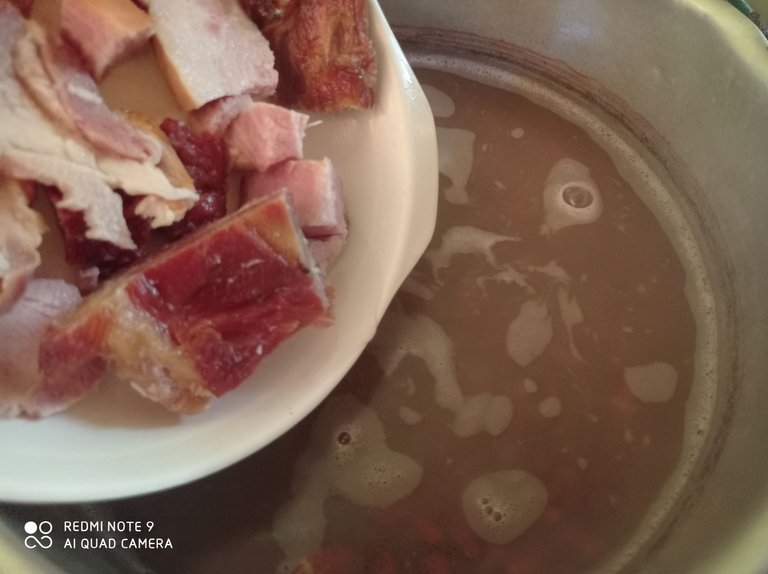 Step 4
Cut the potato and carrot into small pieces and finely chop the dressings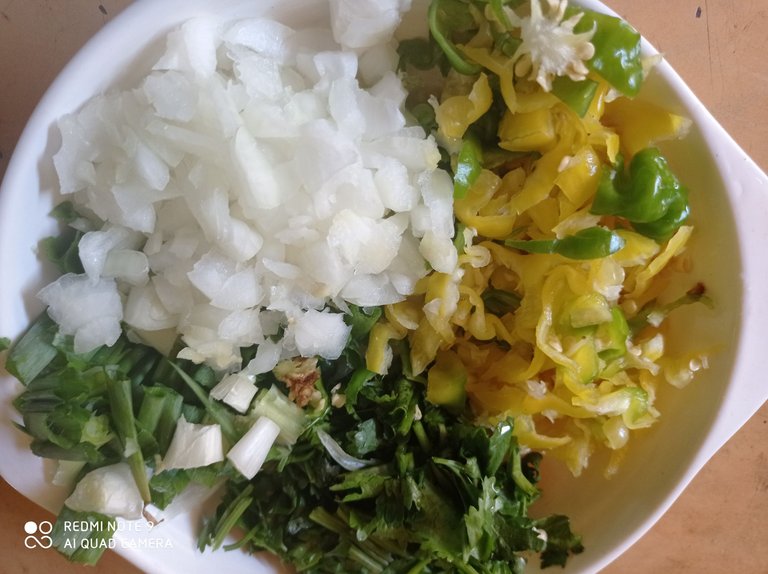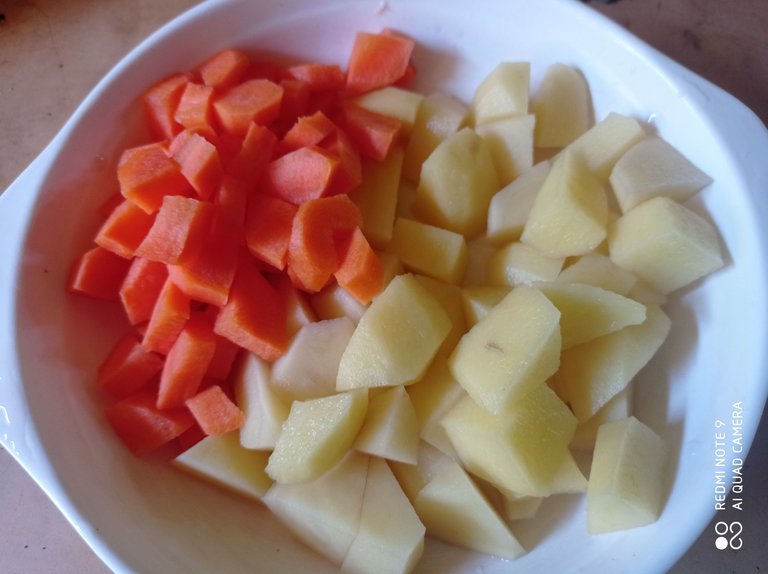 Step 5
After seeing that the beans were already soft; now if you place the potato and carrot.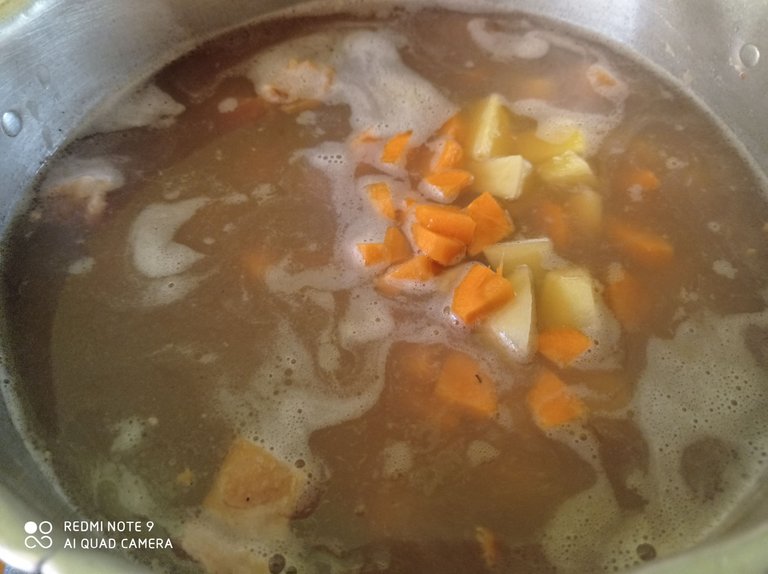 Step 6
Add salt to taste; and place the cilantro so that the broth takes on the flavor of this herb.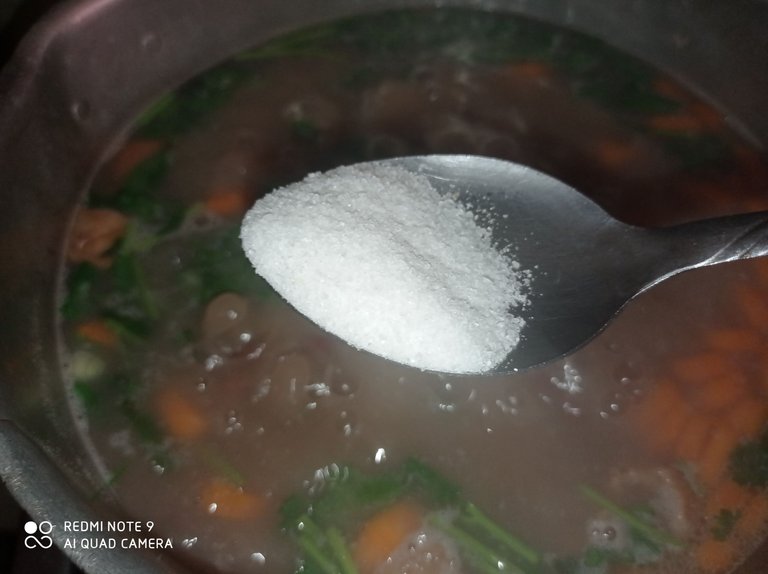 Step 7
Now if you take the dressings inside it, onion, chives, chili and fry with a little olive oil and incorporate the minestrone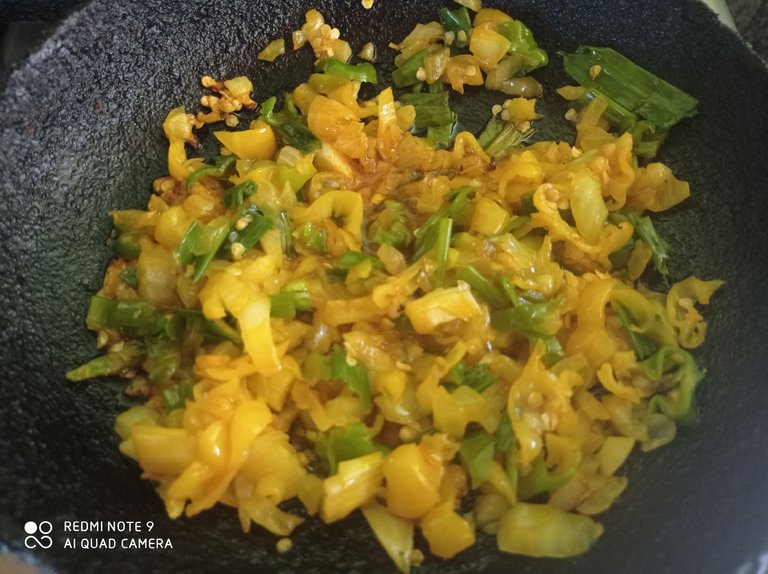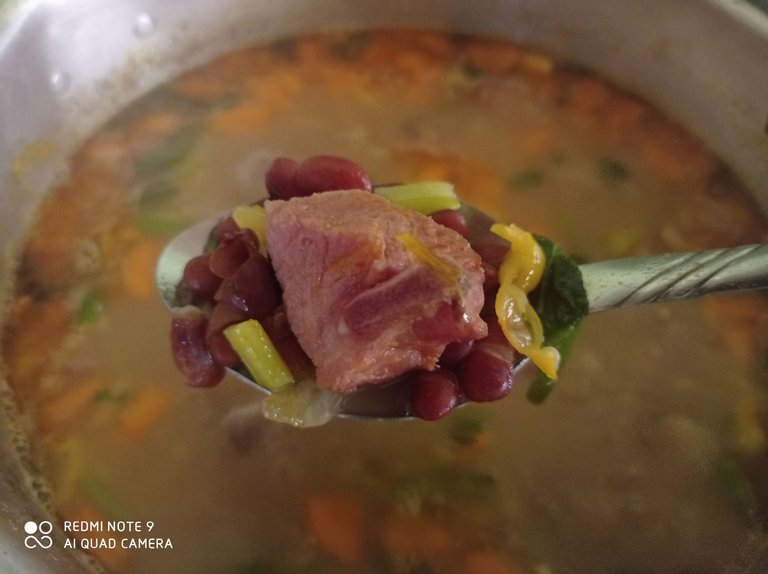 This delicious minestrone is ready here, which you can consume without the need to incorporate carbohydrates.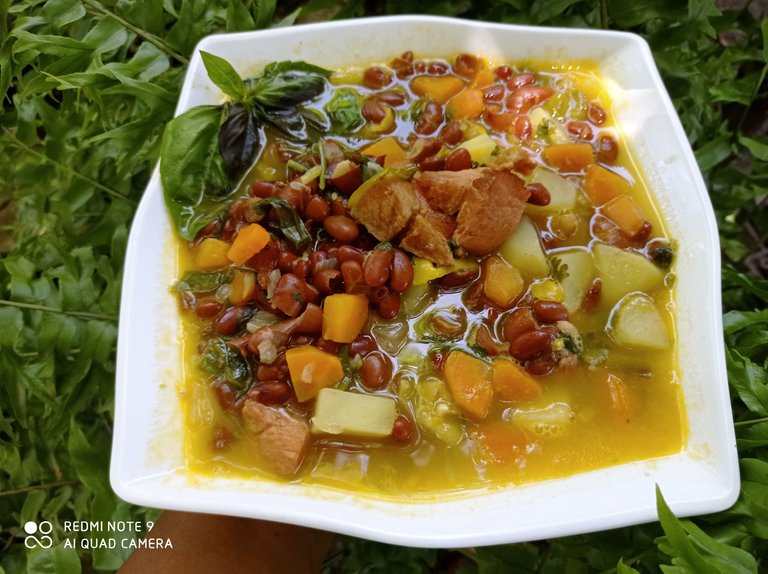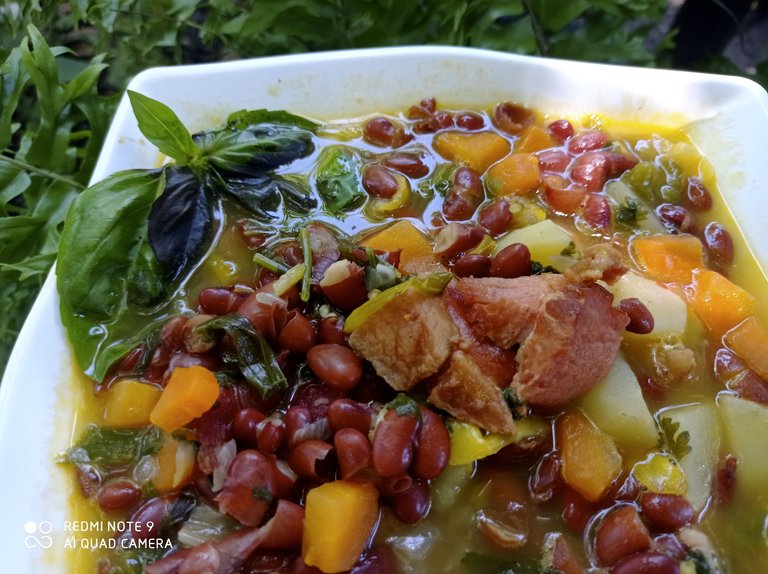 I hope you like it
Photographs are my property
Thanks for reading me

Versión Español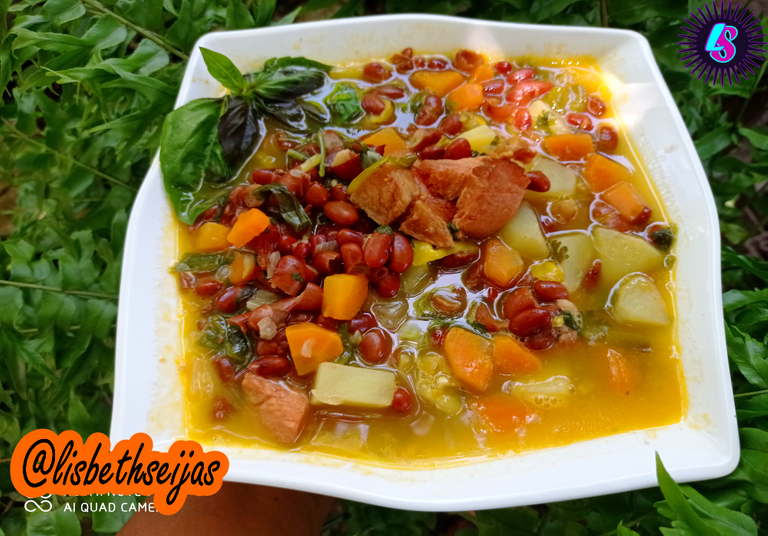 Bienvenidos a mi Blog
Saludos amigos de hive y foodie.
El consumo de los granos son muy importantes por los aportes proteínas al organismo; hoy quise realizar unas judías rojas tipo minestrón; les cuento en mi hogar muy poco consumo este tipo de granos; pero para variar las compre y las prepare con vegetales y unos huesos ahumados que le dan un sabor fabuloso. Te muestro la preparación
Ingredientes
½ Kilo de judías Rojas
200 gramos de hueso ahumado
2 papas pequeñas
1 Zanahoria pequeña
Cilantro, cebollín
Cebollín, ají
Aceite y sal.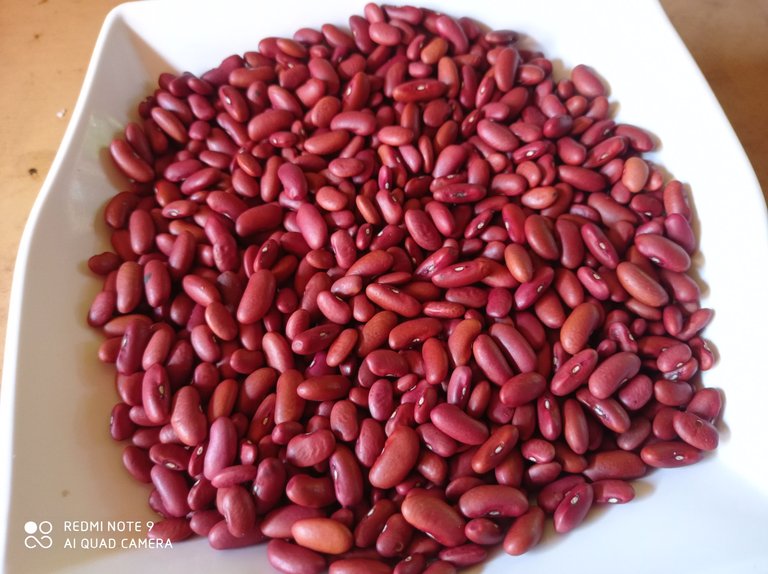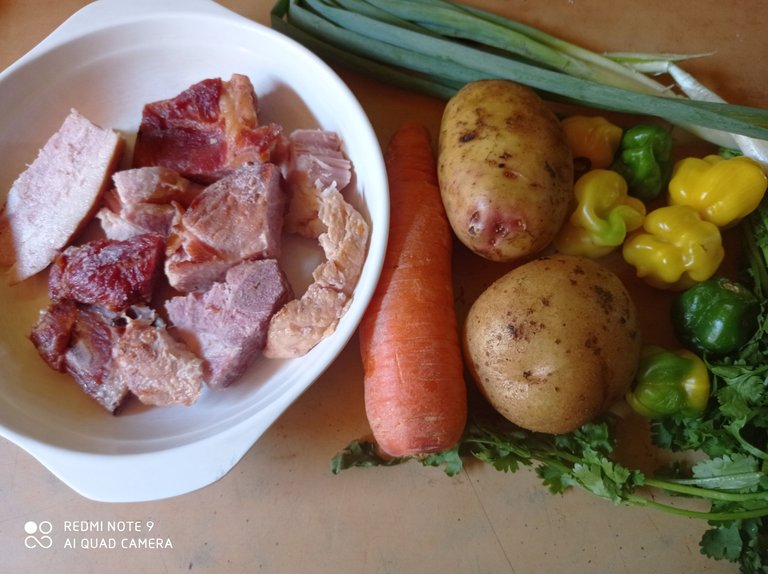 Preparación
Paso 1
Tome las judías que estaban bastante limpias y las lave con suficiente agua y lleve a cocinar en una olla grande con suficiente agua.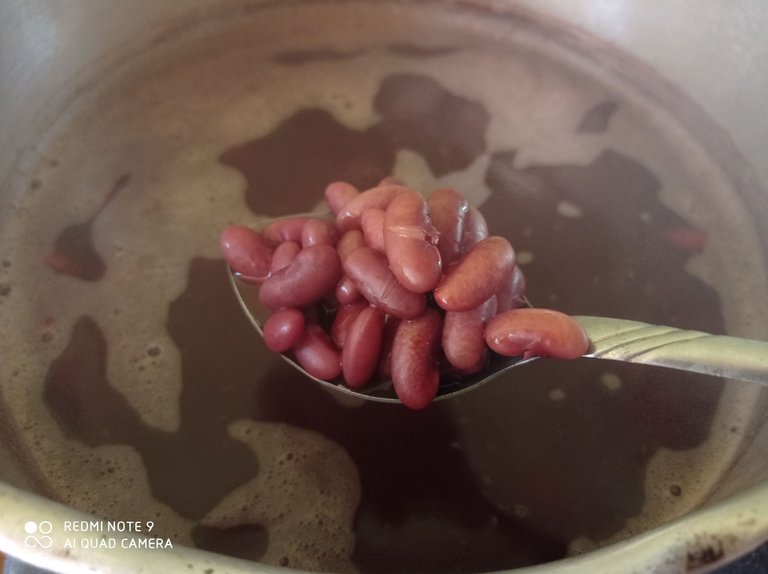 Paso 2
Después de ver que las judías estaban un poco blando, quite la primera agua y lave nuevamente; esto porque el primer caldo puede quedar con sabor amargo. Volví a colocar a cocinar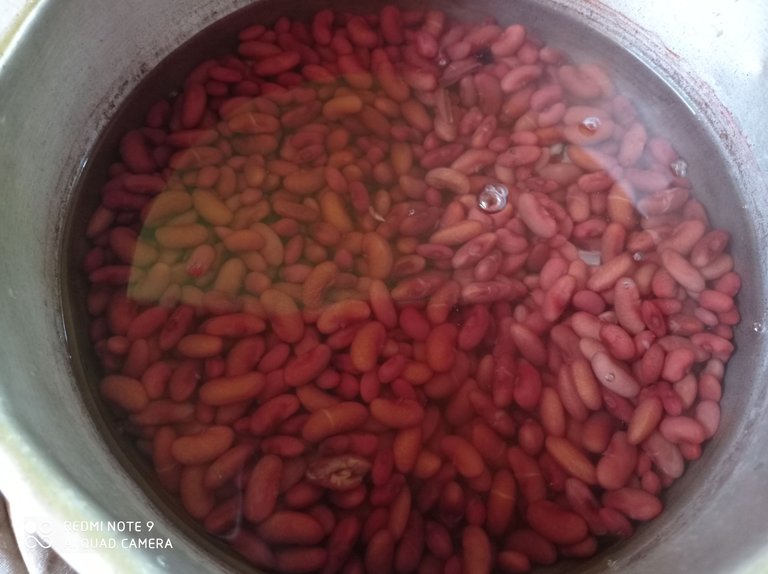 Paso 3
Incorpore los huesos ahumados y deje que siguiera su cocción.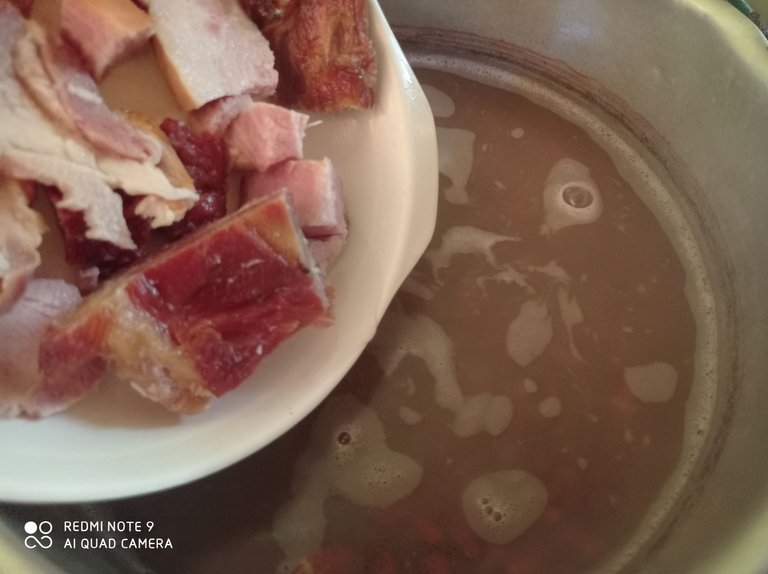 Paso 4
Corte la papa y la zanahoria en pequeños trozos y los aliños los corte finamente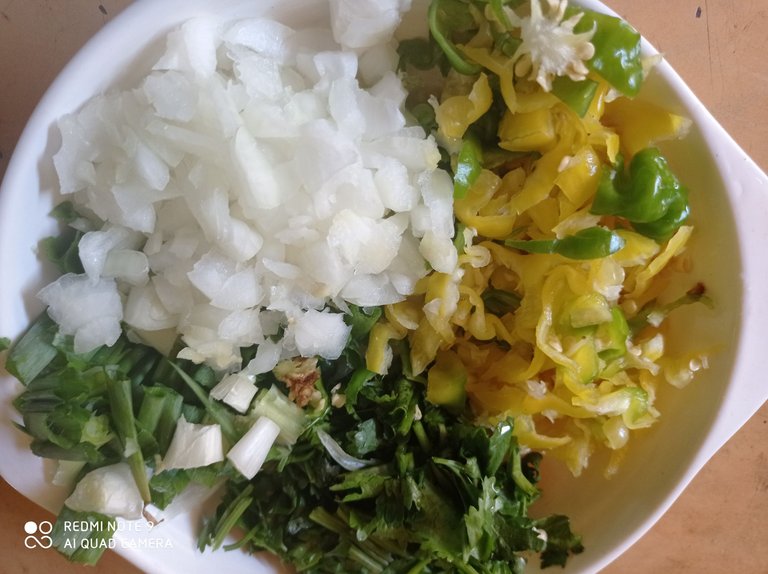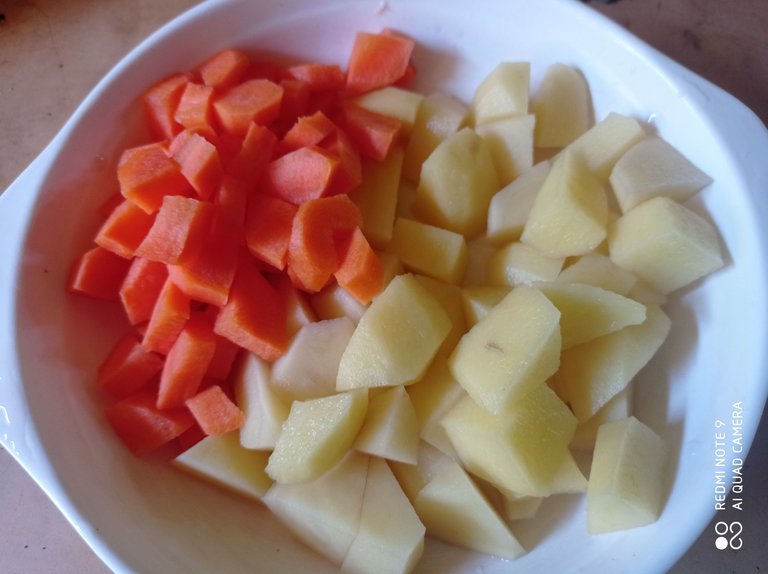 Paso 5
Después de ver que ya estaban blanditas las judías; ahora si coloque la papa y la zanahoria.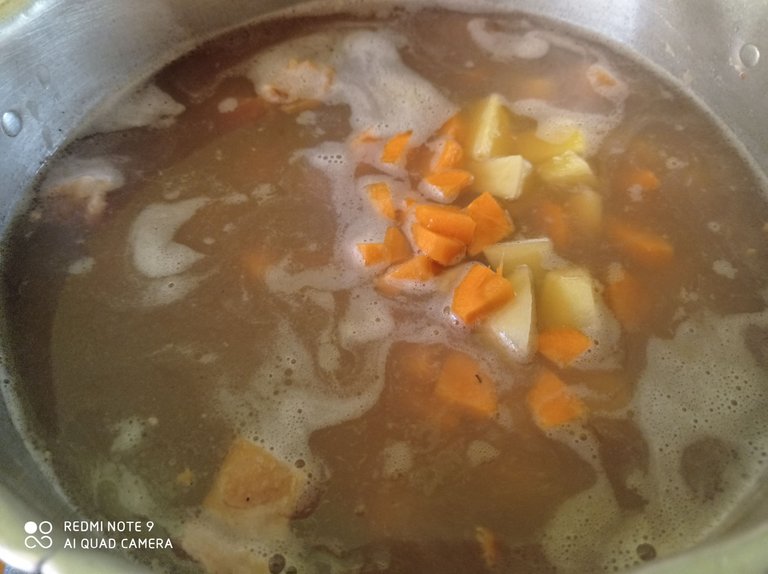 Paso 6
Coloque sal al gusto; y el cilantro lo coloque para que el caldo tome el sabor de esta hierba.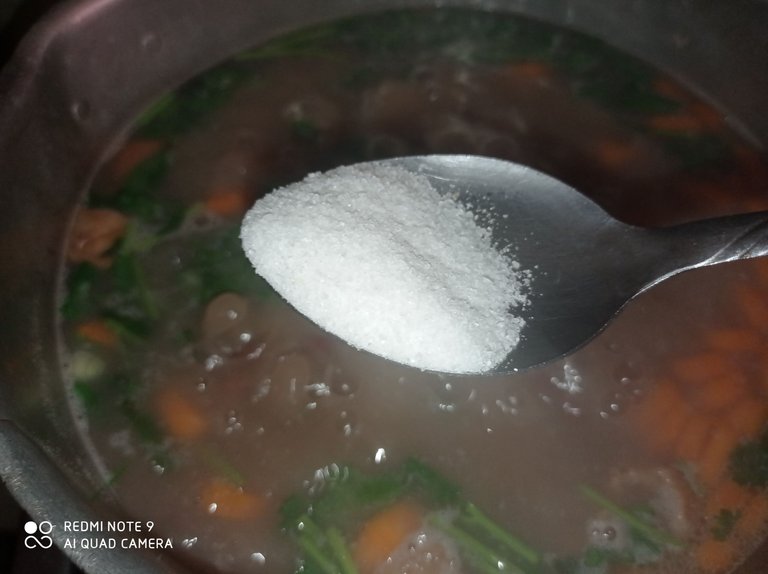 Paso 7
Ahora si tome los aliños dentro de ello, cebolla, cebollín, ají y lleve a sofreír con un poco de aceite onotado e incorpore al minestrón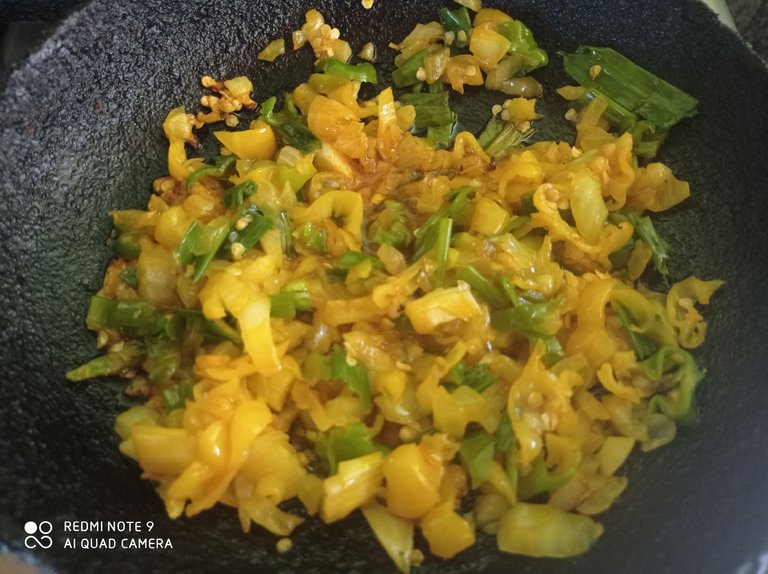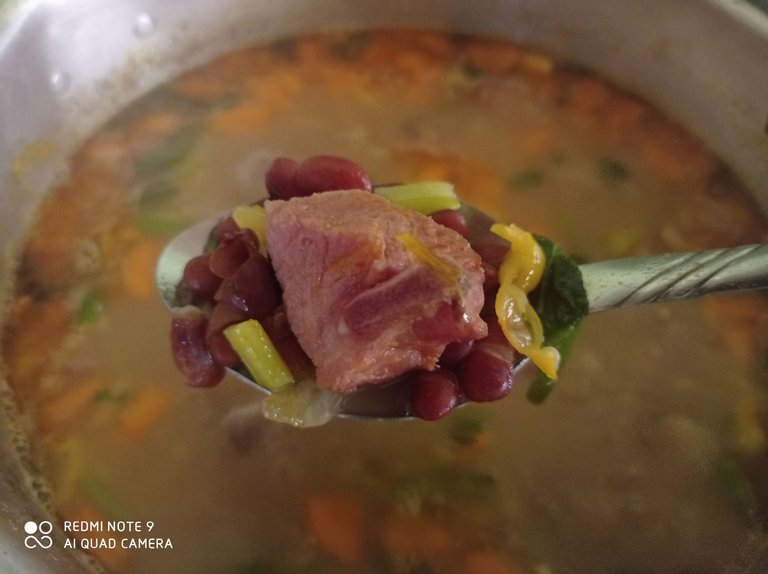 Ya aquí listo este delicioso minestrón, que lo puedes consumir sin necesidad de incorporar carbohidratos.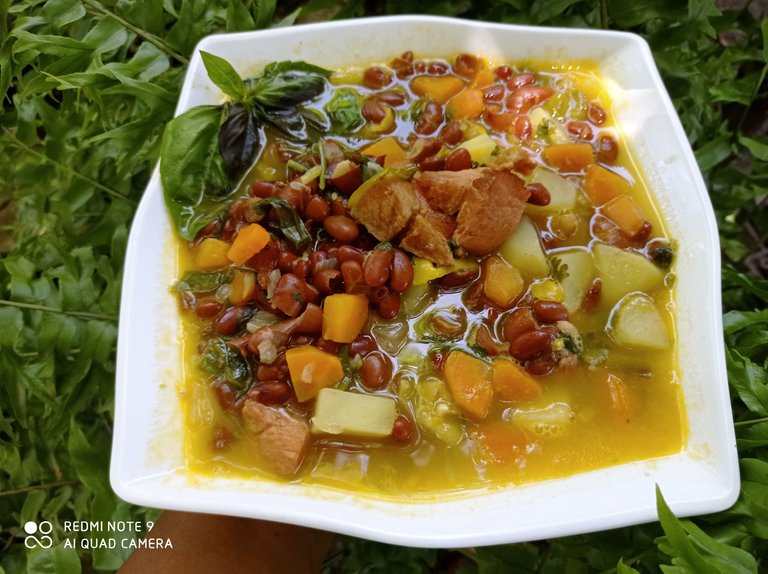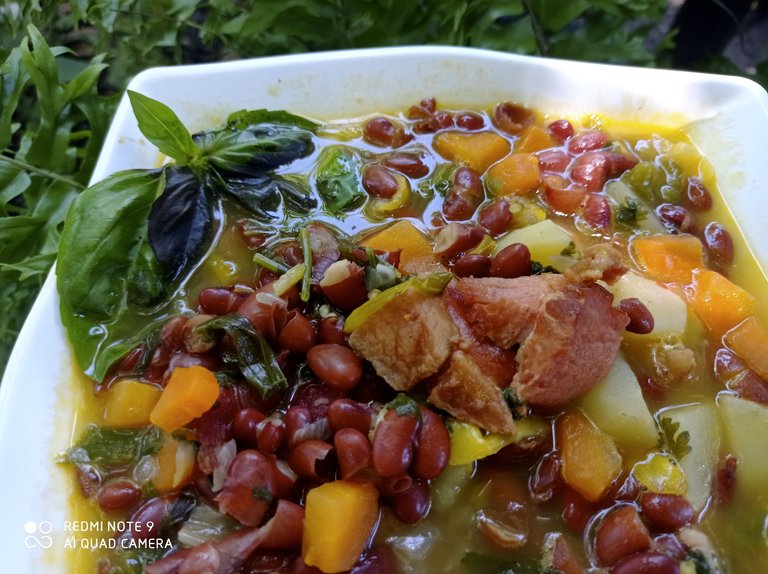 Espero les guste
Fotografías son de mi propiedad
Gracias por Leerme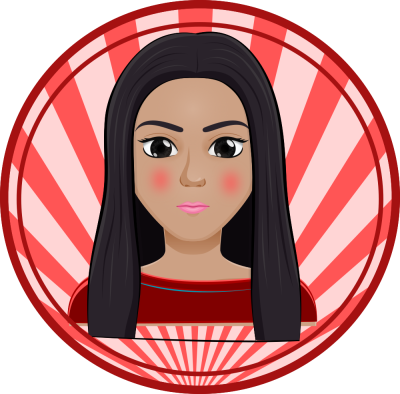 ---
---