Rich Pork Chop with Potatoes and Red Pepper - Recipe ESP - ENG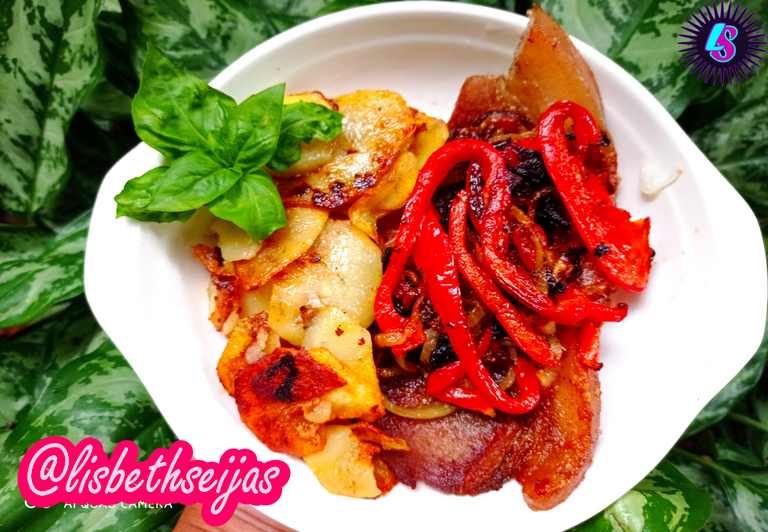 Welcome to my blog
Greetings foodie friends and recipe lovers, back sharing with you a delicious recipe for pork chop with potatoes and red pepper. One of the protein meats that I really like is pork in all its presentations. This time I wanted to make it differently and combine several flavors with the chop. Here I show you its preparation.
Ingredients
1 pork chop
½ red bell pepper
½ onion
1 large garlic
Salt
black pepper
1 potato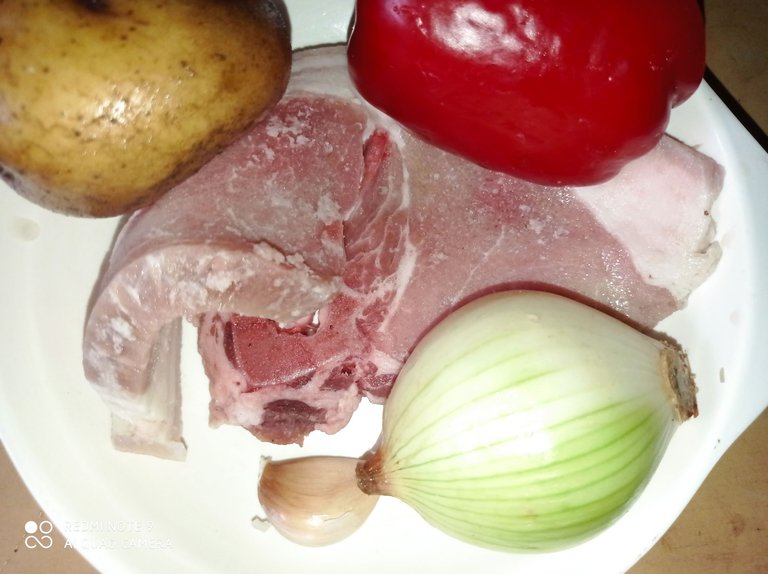 preparation
#step 1
To start this delicious recipe I started by seasoning the chop with salt to taste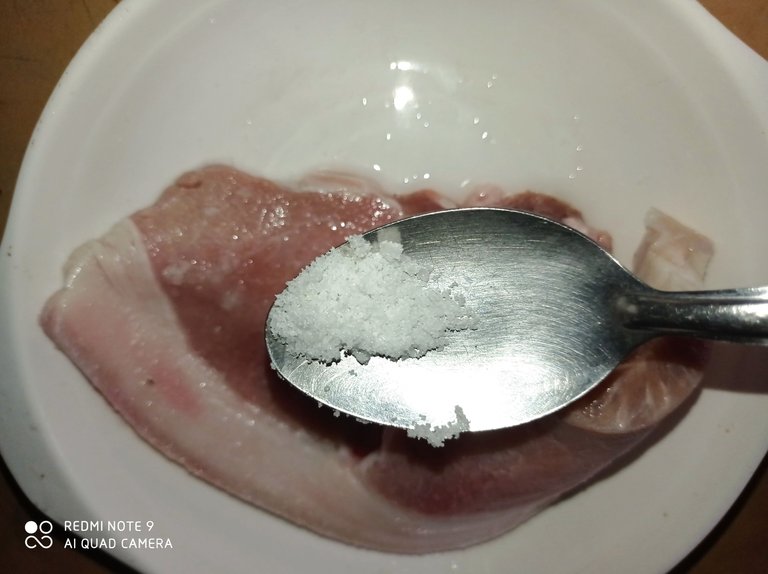 Step 2
Then add black pepper to taste and finely chopped garlic and add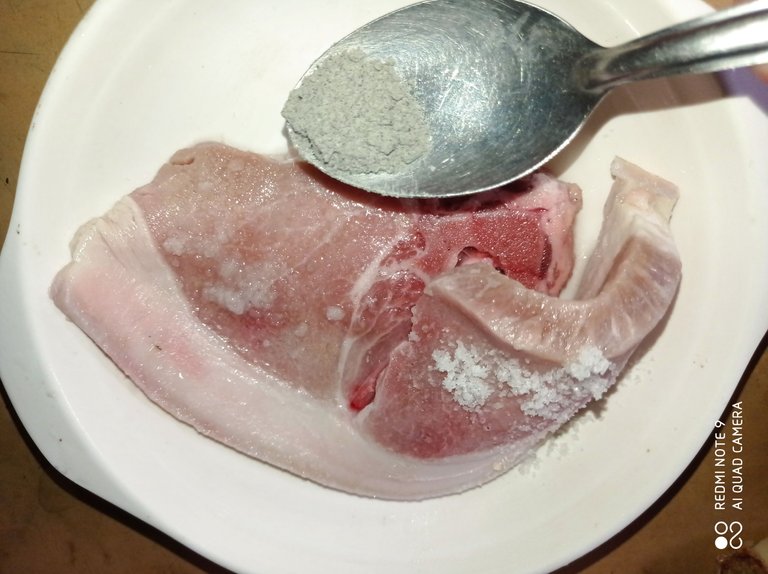 Step 3
Here the chop is seasoned and ready to fry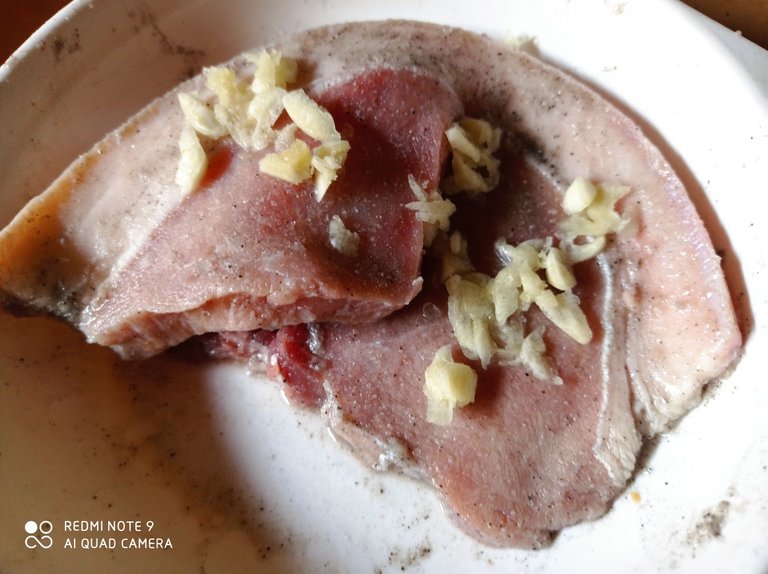 Step 4
Place the chop with a little water, so that it cooks well; In addition, it is good to cook the pig with water so that it carries enough candle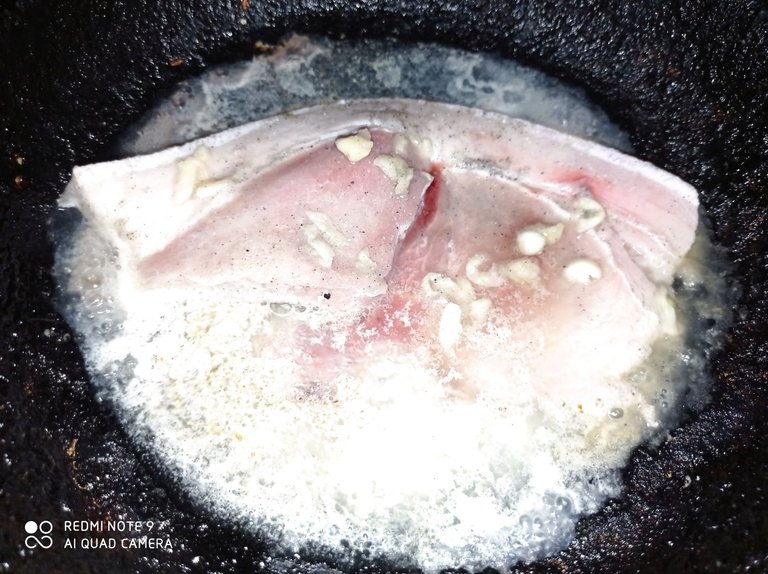 Step 5
Then take the potato and cut it into slices and add it to fry together with the chop
Step 6
Wait for the potatoes and chop to brown and set aside.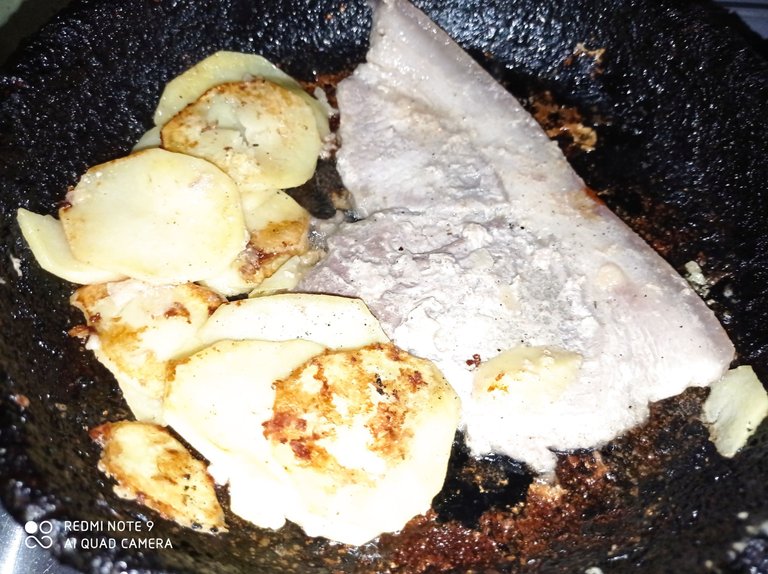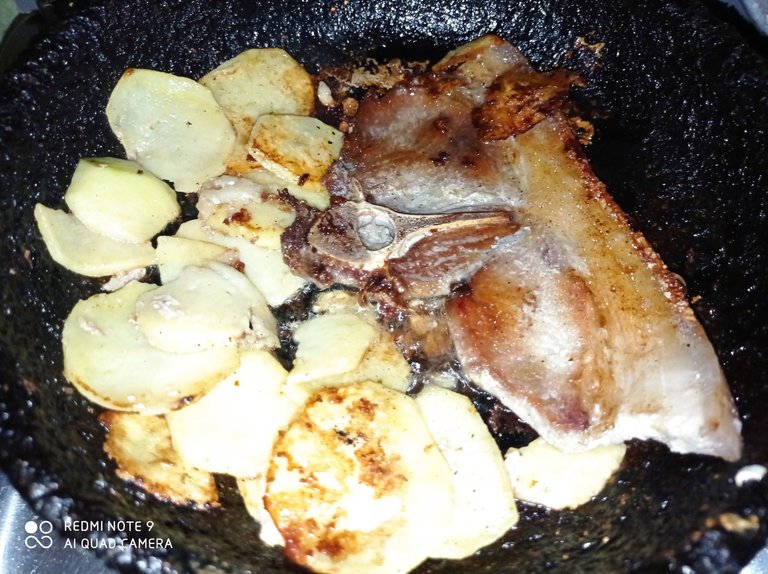 Step 7
Take the onion and pepper and cut into strips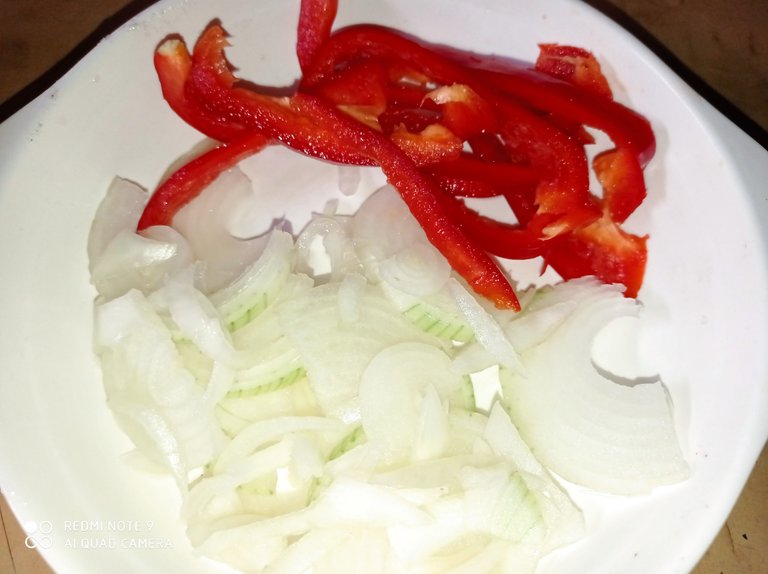 Step 8
In the same pan place these vegetables until you see them brown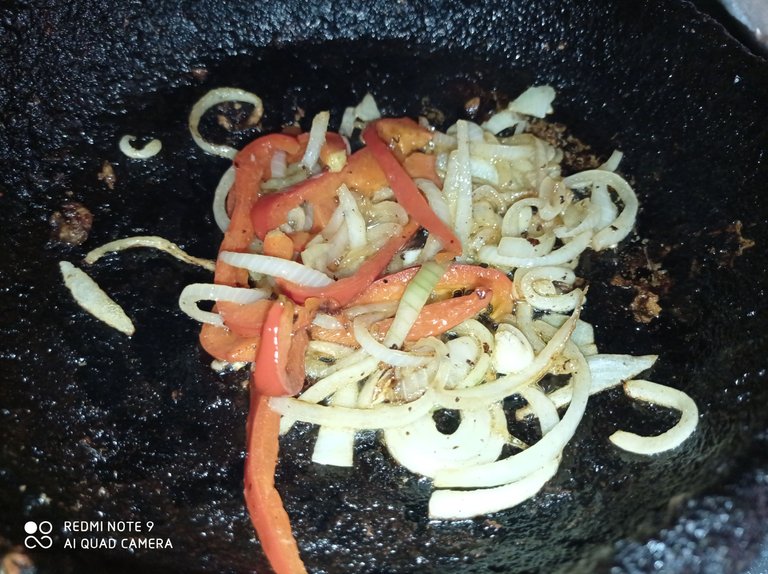 To serve place the potatoes, the chop and on top the pepper and onion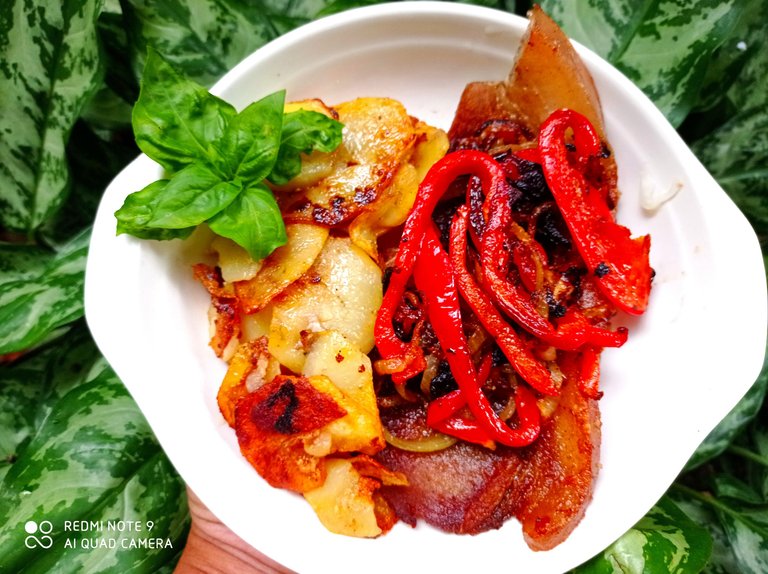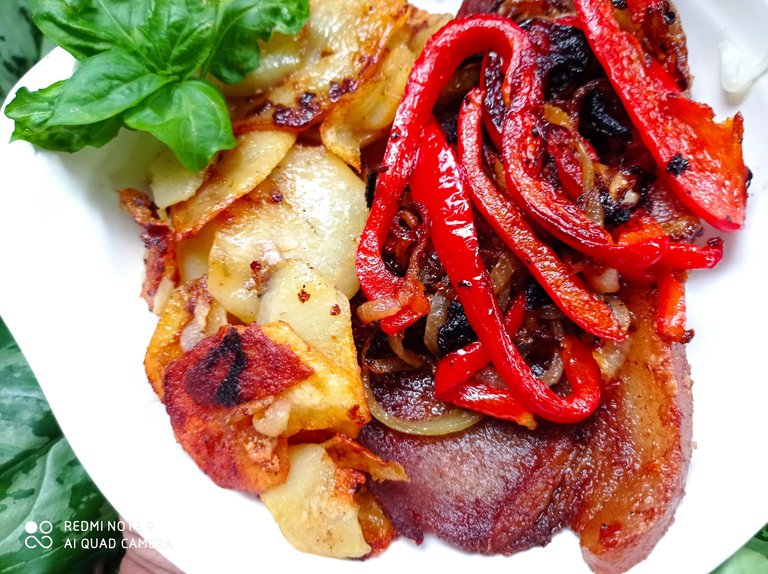 It is a rich option to accompany with rice and have a delicious lunch
See you in a next publication
Photographs are my property
Thanks for reading me

Versiòn Español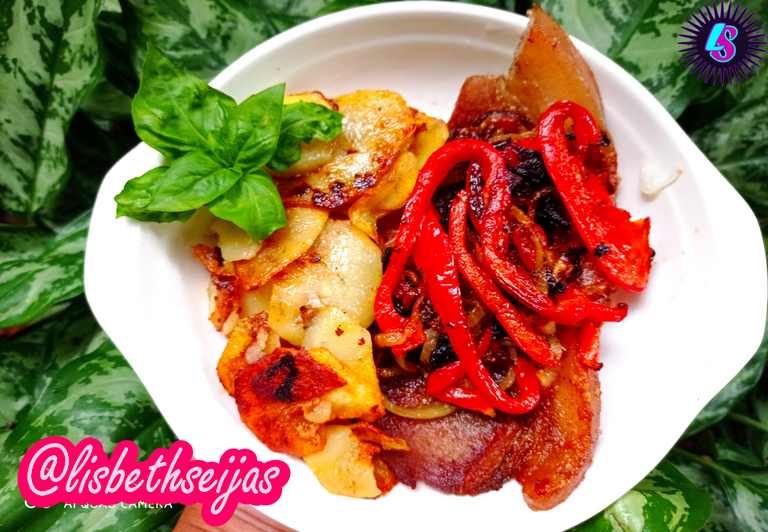 Bienvenidos a mi Blog
Saludos amigos de foodie y amantes de las recetas, de vuelta compartiendo con ustedes una rica receta de chuleta de cerdo con patatas y pimiento rojo. Una de las carnes de proteína que me gusta mucho es el cerdo en todas sus presentaciones. En esta oportunidad quise realizarla de manera diferente y combinar varios sabores con la chuleta. Aquí te muestro su preparación.
Ingredientes
1 Chuleta de cerdo
½ pimiento rojo
½ Cebolla
1 ajo grande
Sal
Pimienta negra
1 Patata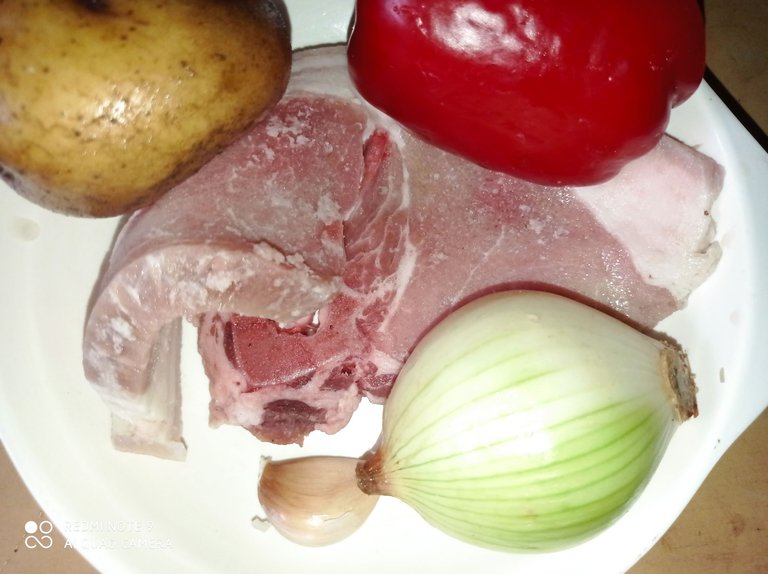 Preparación
Paso 1
Para comenzar esta deliciosa receta empecé sazonando la chuleta con sal al gusto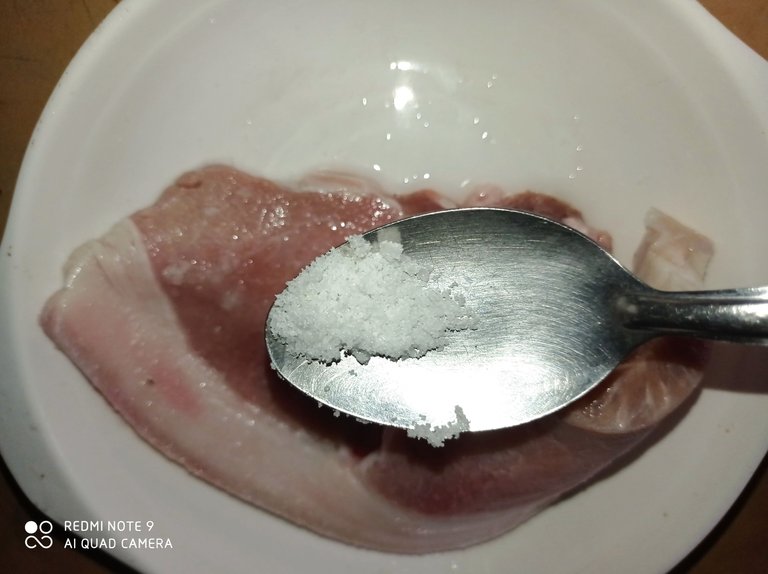 Paso 2
Luego incorpore pimienta negra al gusto y ajo que corte finamente e incorpore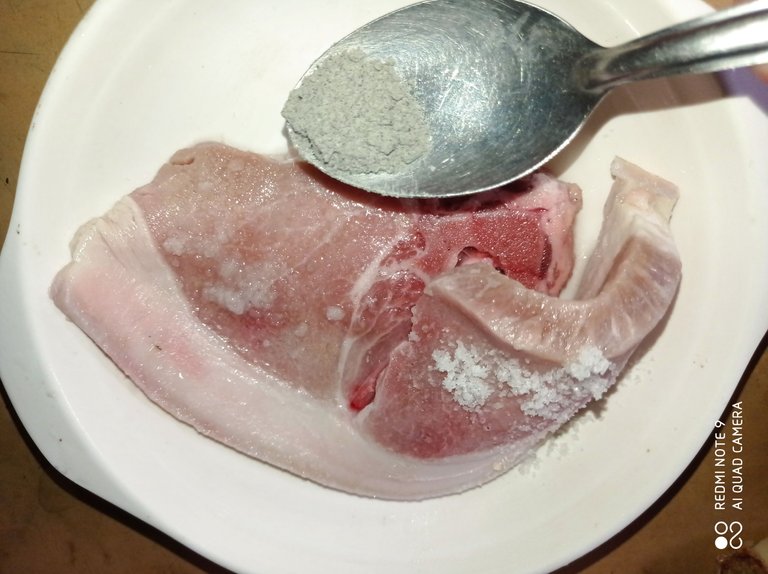 Paso 3
Ya aquí sazonada la chuleta y lista para llevar a freir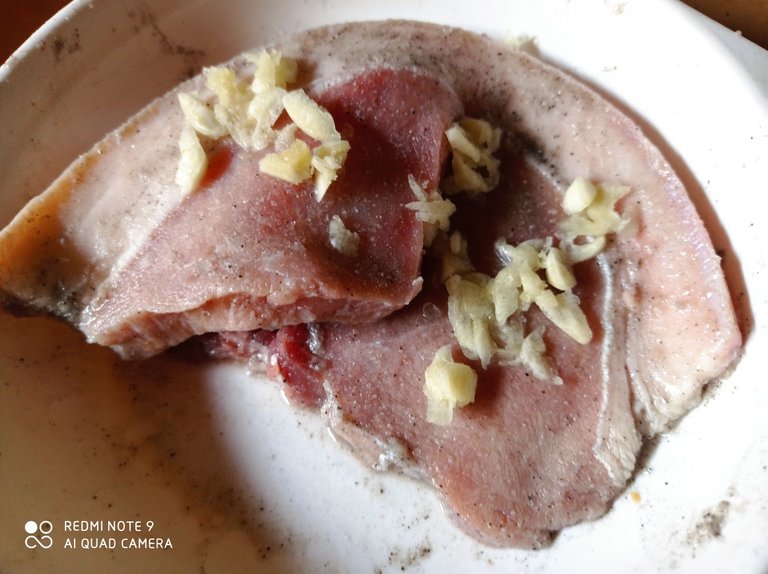 Paso 4
Coloque la chuleta con un poco de agua, para que se cociera bien; además el cochino es bueno cocinarlos con agua para que lleve suficiente candela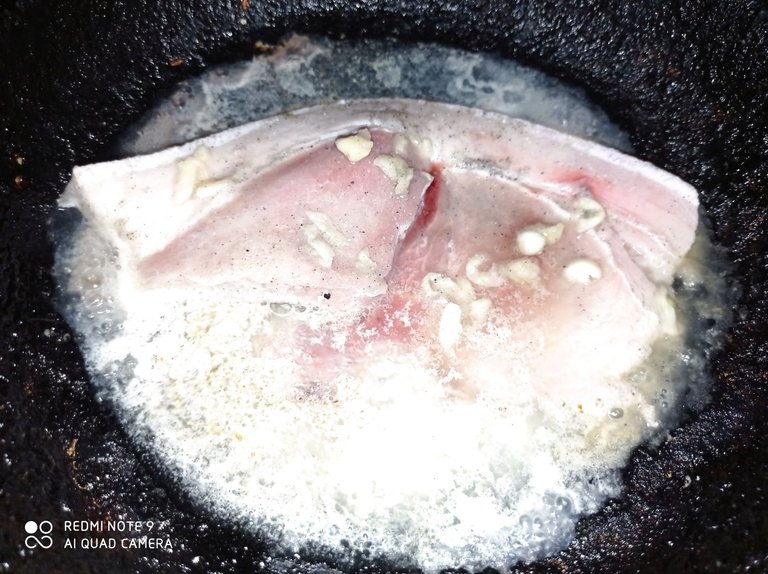 Paso 5
Luego tome la patata y corte en rodajas e incorpore para que sofriera conjuntamente con la chuleta
Paso 6
Espere a que se dorara las patatas y la chuleta y reserve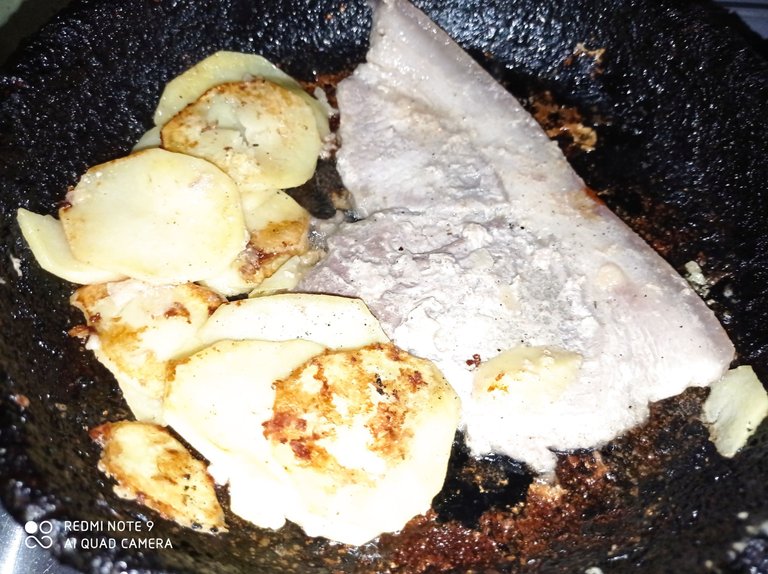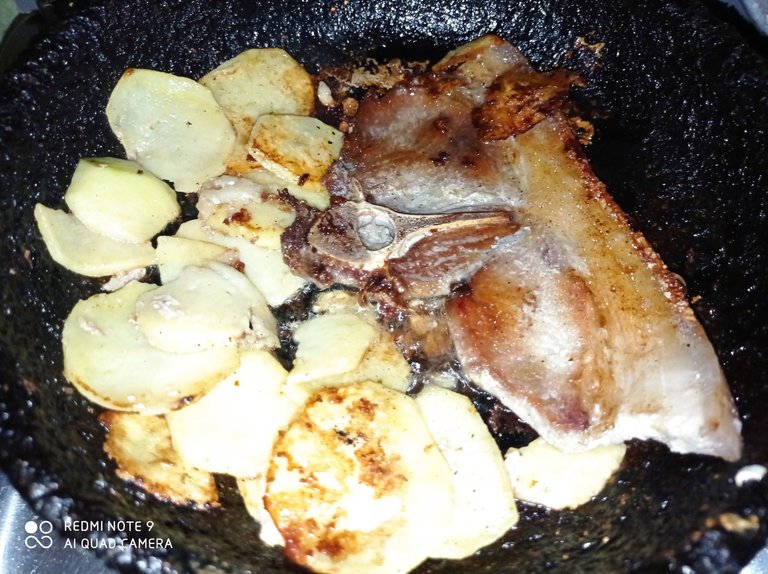 Paso 7
Tome la cebolla y pimiento y corte en tiras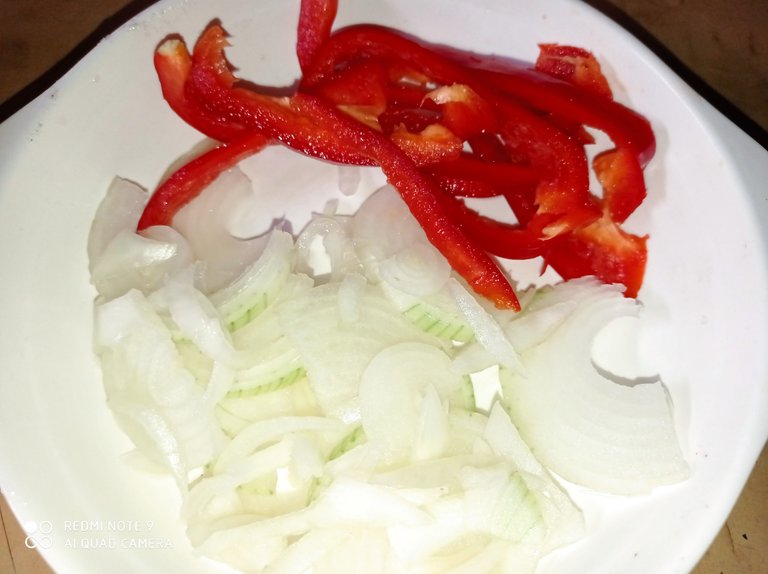 Paso 8
En el mismo sartén coloque estos vegetales hasta verlos que se doraran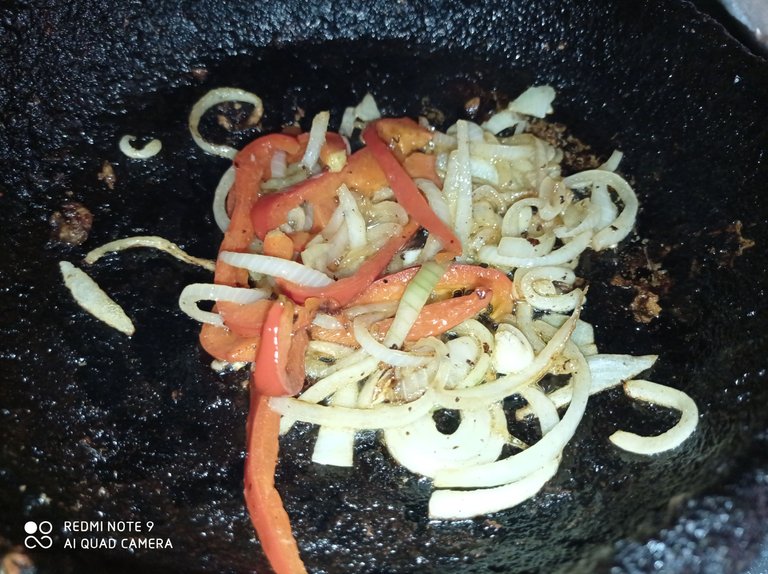 Para emplatar coloque las patatas , la chuleta y encima el pimiento y cebolla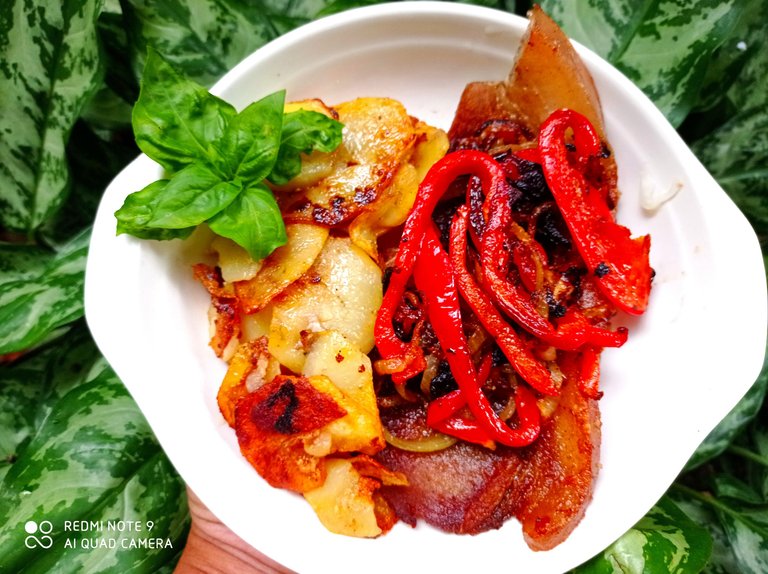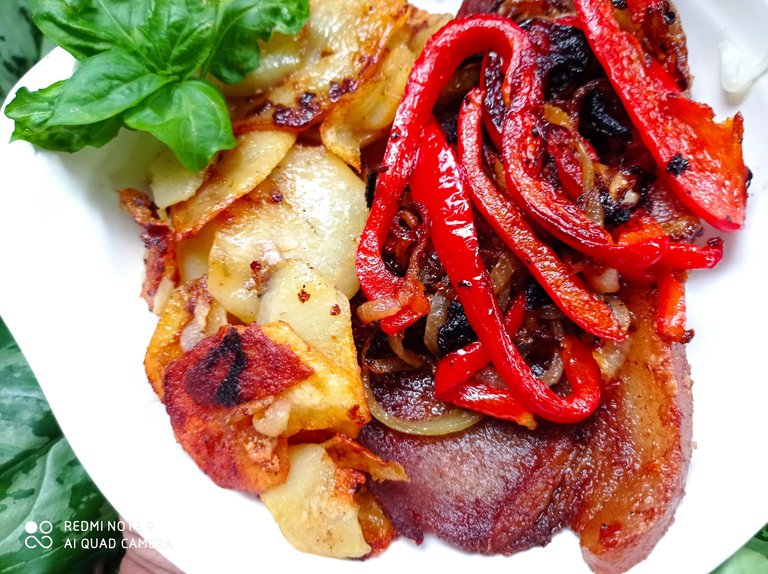 Es una rica opción para acompañar con arroz y almorzar delicioso
Nos vemos en una próxima publicación
Fotografías son de mi propiedad
Gracias por Leerme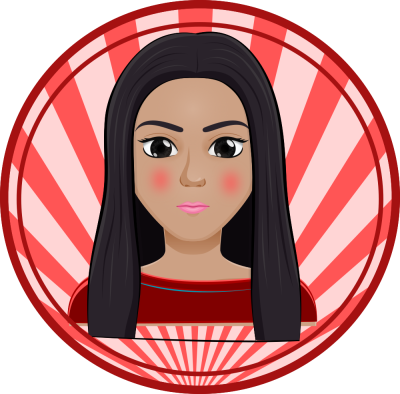 ---
---