I love ❣️ to farm. I am a young female🙍farmer at 3years and 7months
Good evening sir/ma.
Do You Allow Your Children To Participate In Farming Activities?
I am @little-vickie,It is a very good and great privilege to be here and I'm also back again 2 inspire so many people out there both children and adults to always teach their children how to survive on their own as their early stage. My dad is a farmer and I love it. My mum is a fashion designer and I also love it. When my dad use it the farm I always follow him to assist and to render help.
I am 3 years old and I love Farming. It is in my own blood to farm and I am putting it in my own mind to also be a very good farmer as a woman. I help my dad to do little things on the farm which I learn a lot from him.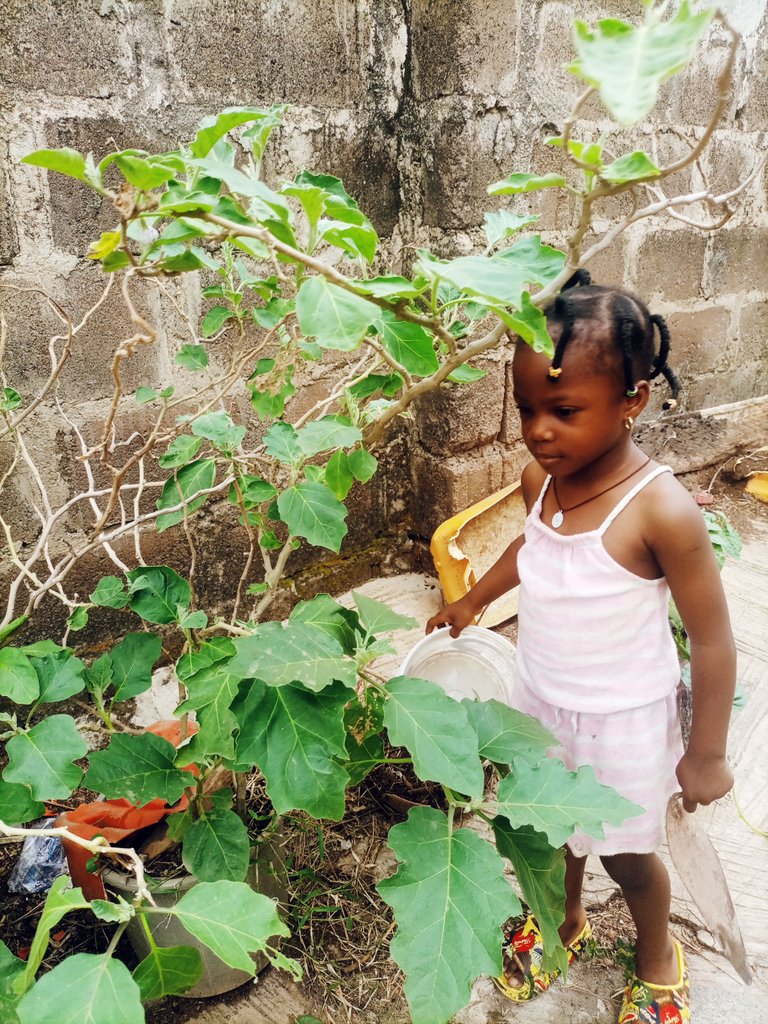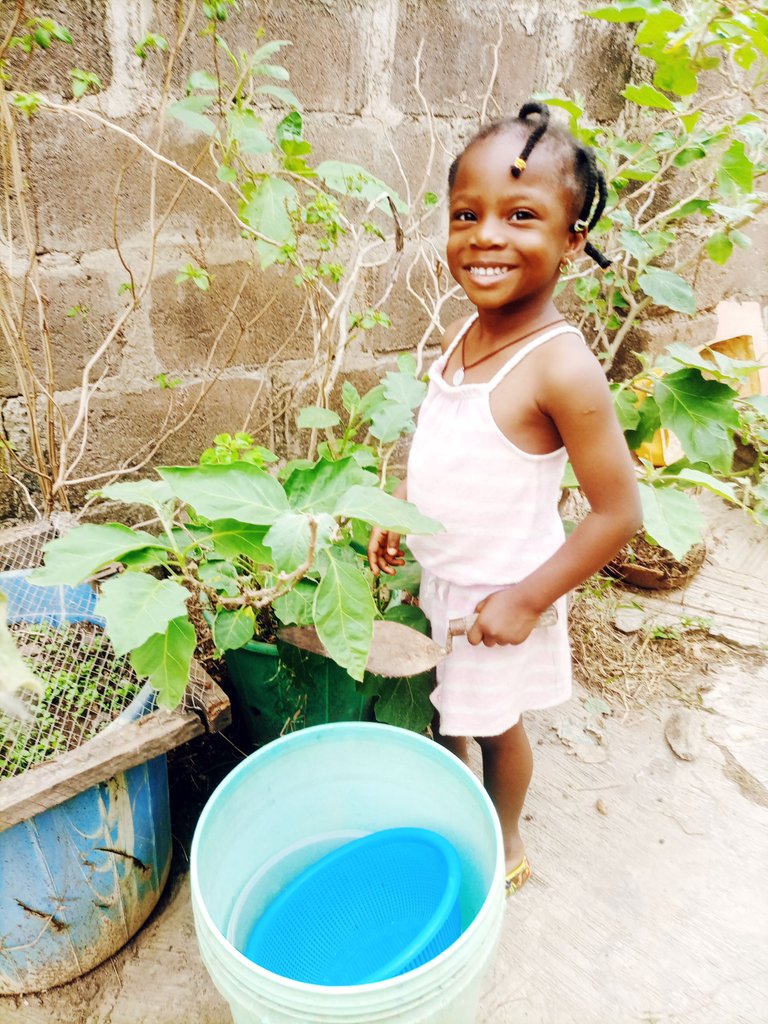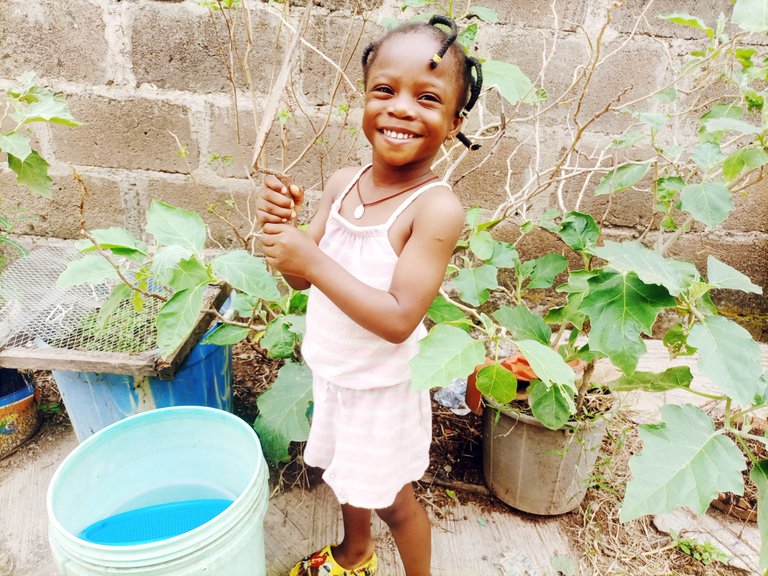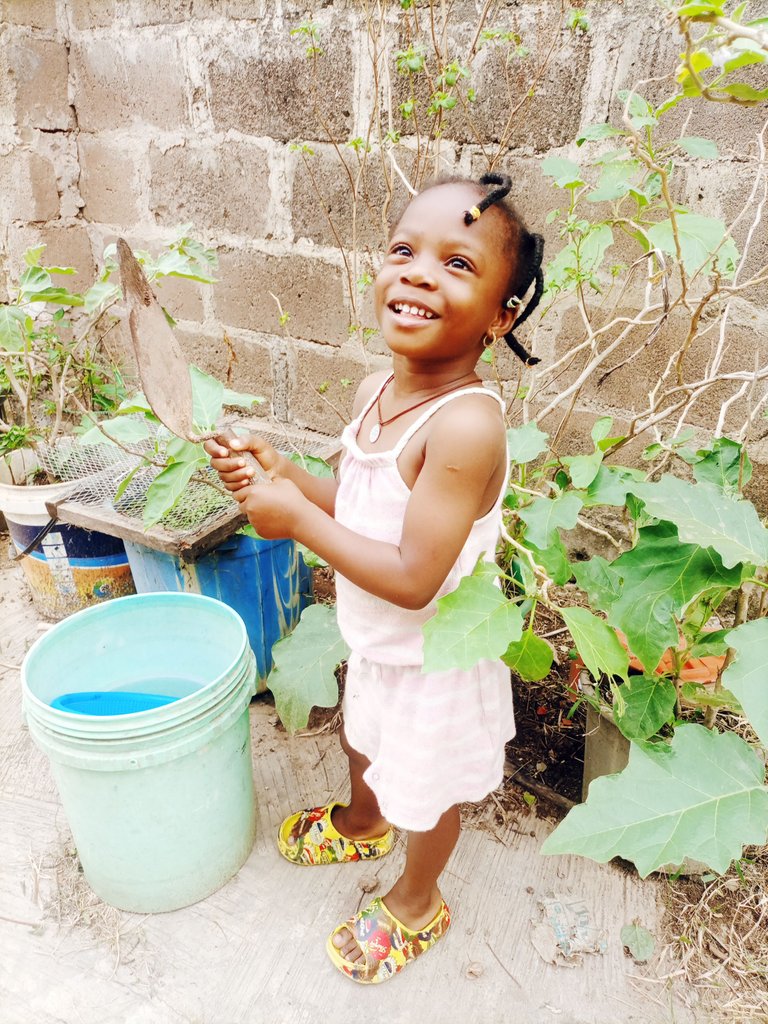 I also love to take pictures with so much beautiful smiles I also learnt this from my dad. He always say cheese. I can take up to 20 pictures in a day with my dad phone camera. I was with him holding a hand tool and I also wet the plant.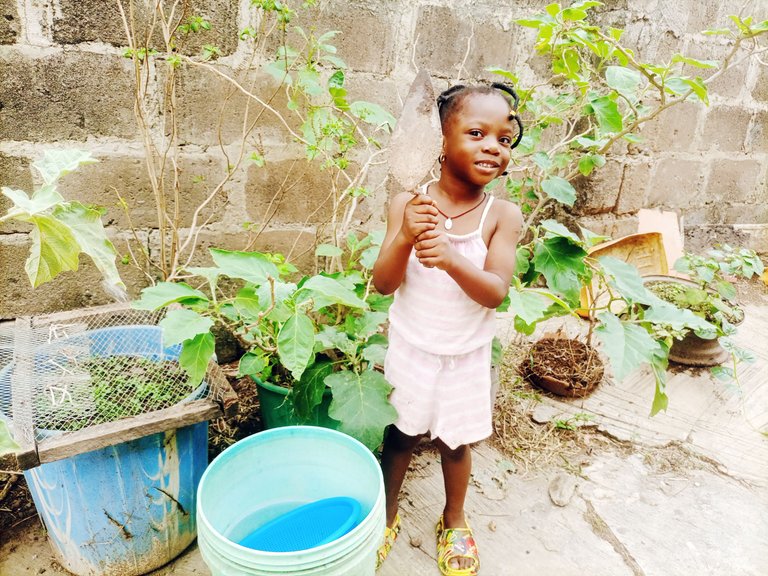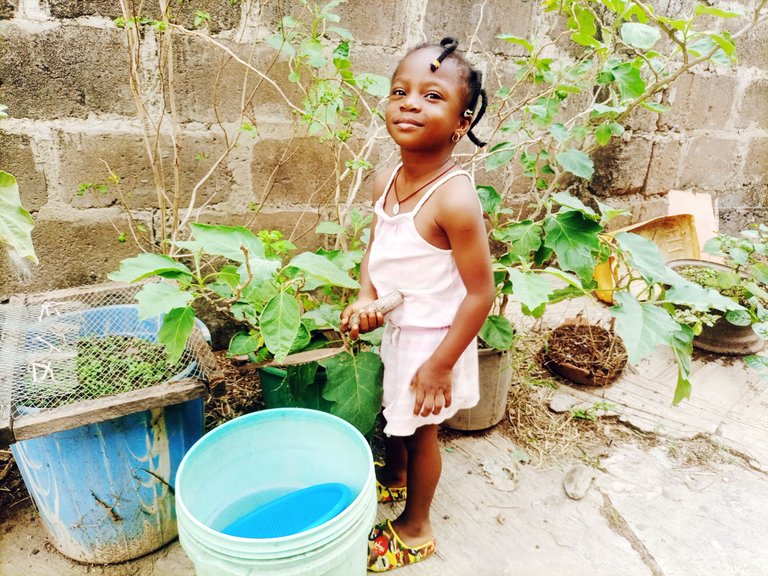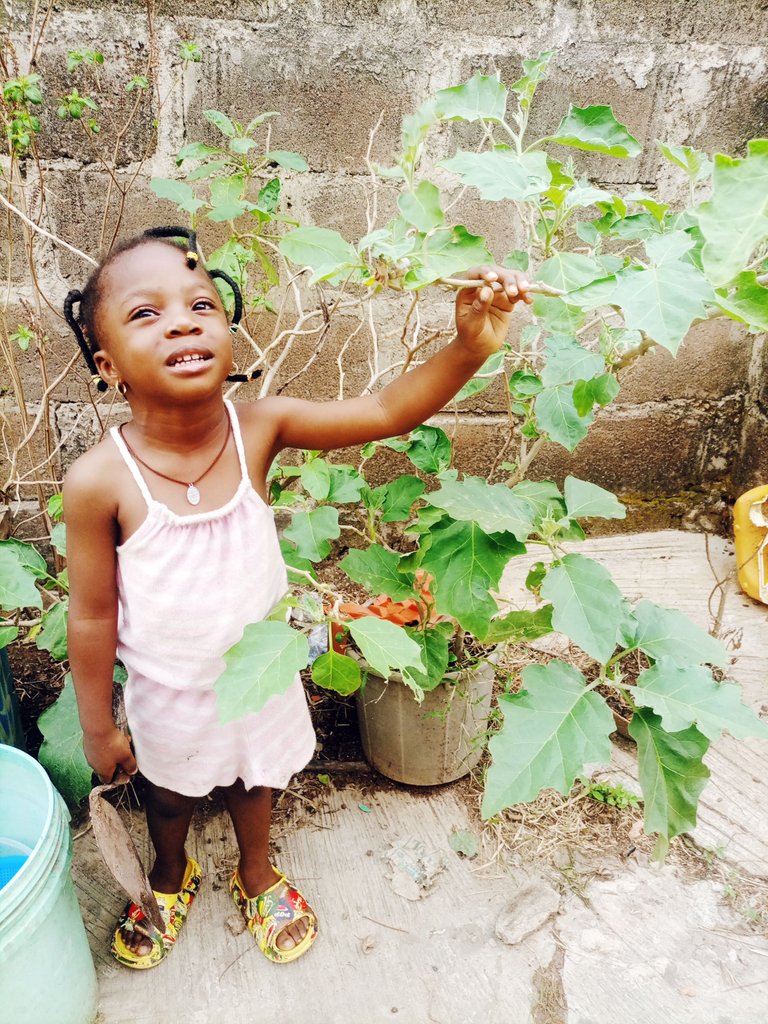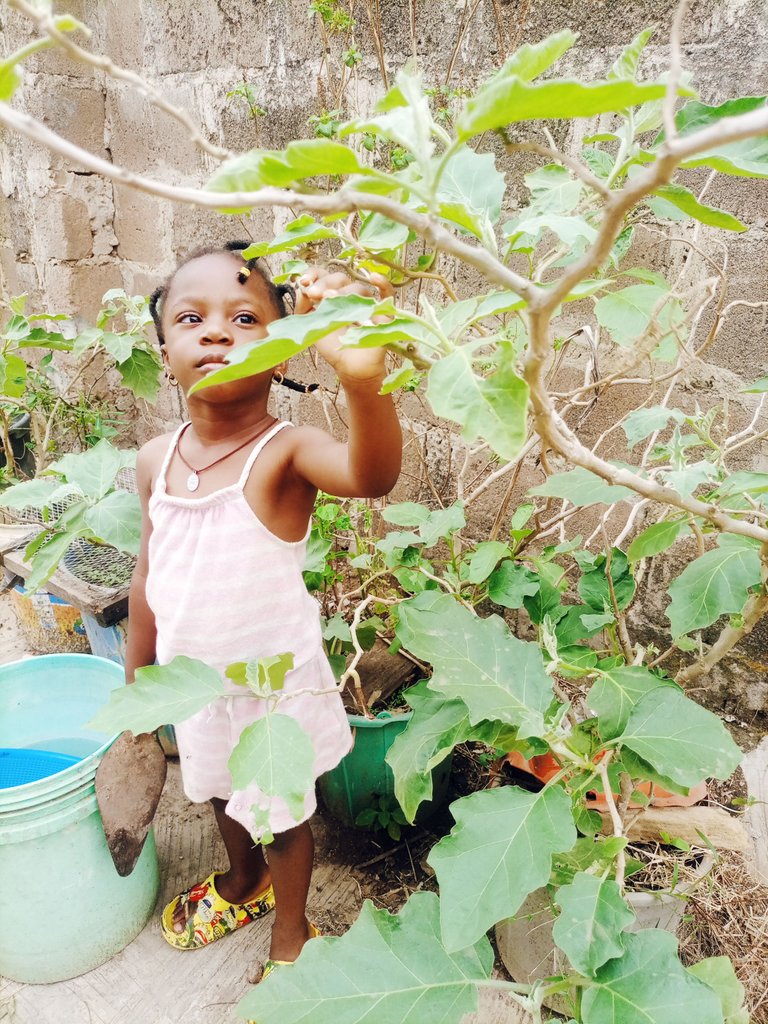 @little-vickie helping her dad on the farm to wet this evening. I love the way my dad farm. Every morning, afternoon, evening he is doing something on the farm and I am ready to learn more.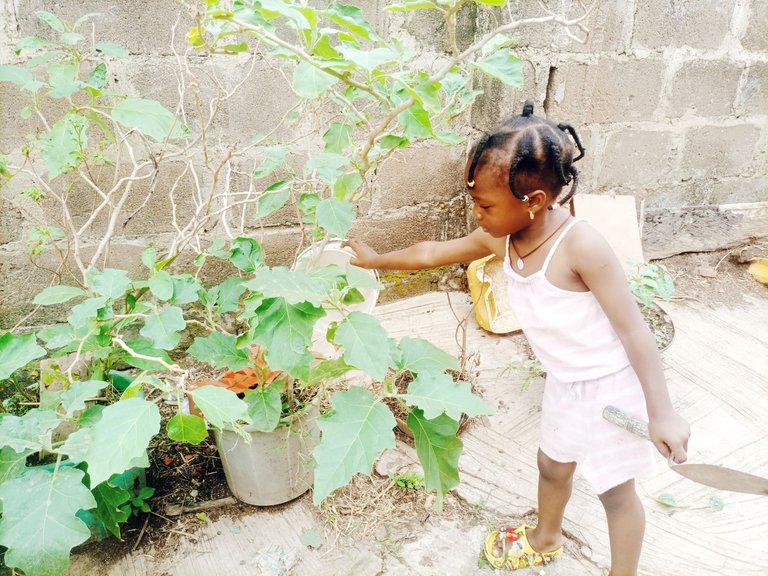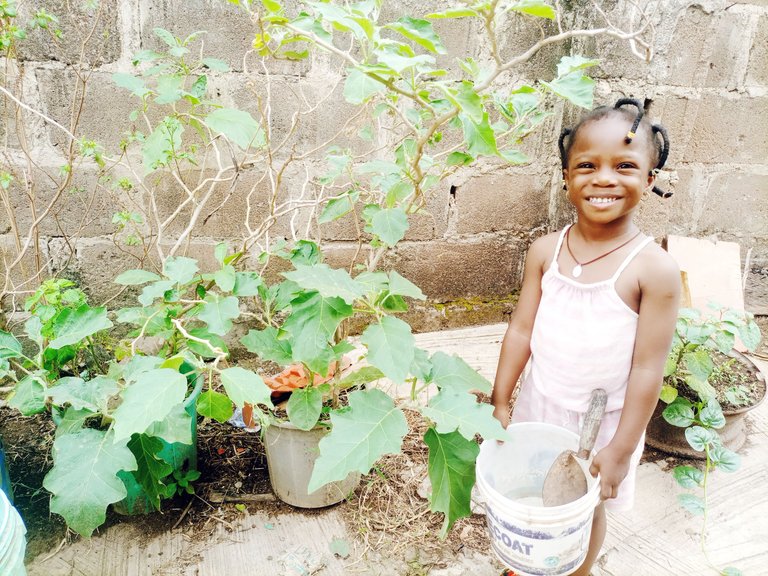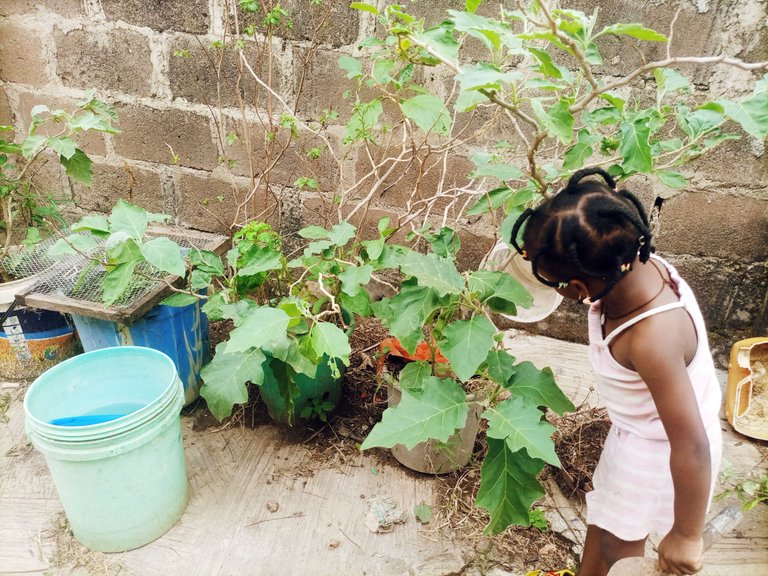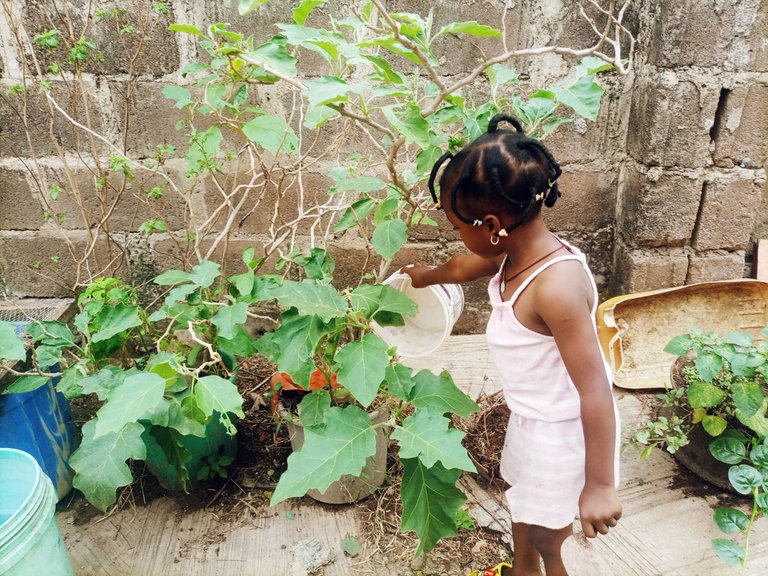 Thanks For Your Time And For Reading My Article.
I will be doing some videos on YouTube. Stay tune.
---
---