Testing Arweave Permanent Storage for the First Time
Ah... Cloud storage..
These days from my office experience, physical Storages doesn't seemed to hold long as they can get corrupted, if files are burned into a CDs it might get scratched; and with cloud services though it is relatively cheap, but with centralised control you will never know if your file will be wiped out in an instant should the company bails out, not to mention paid services are charged from daily to yearly.
How about a cloud storage, fully decentralised, and maintained by nodes all across the world and as long as the nodes are still up, it will never be lost; not to mention YOU ONLY PAY ONCE TO STORE IT?
This is where Arweave, the new kid on the block (other than File Coin storage) comes in. It is supposed to cater super light weight important information / memory that should be stored forever on the blockchain; where because the files are in lightweight sizes, it is very cheap for every average person to institutions to keep the files from getting lost for a fraction of a penny.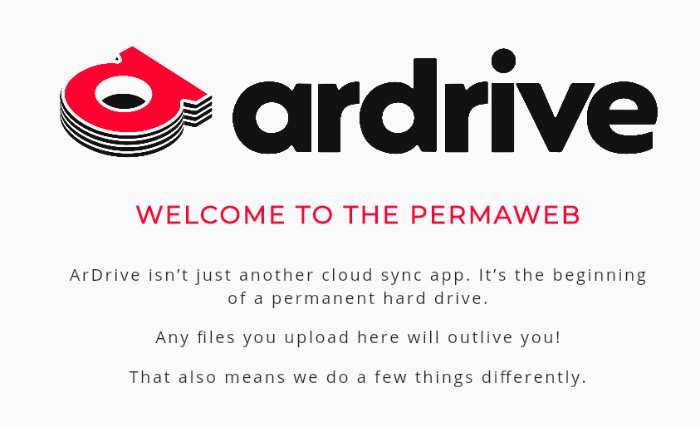 So today, I am going to give 1 a try, because if it is super cheap then it will resolve certain very important things for my office that should not be lost forever.
But how does it work?
1. The connection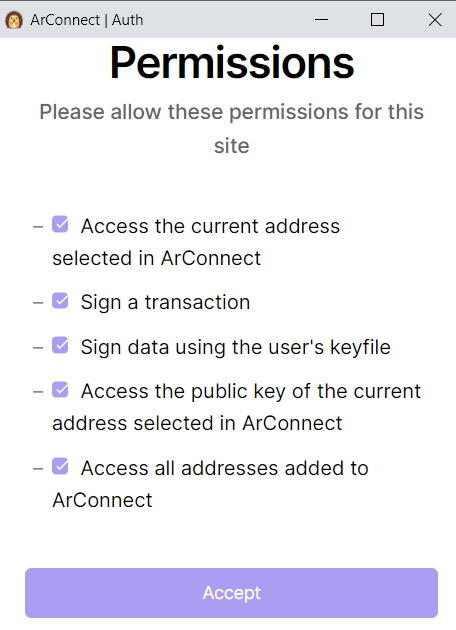 So like any blockchain, every execution (of a contract) requires the service "to be paid". And for Arweave, it is definitely with its native coin, $AR. Fortunately, from all the hackatons that have been started for the community, the connection wallet that was picked by Arweave foundation itself as the lightweight connector, ArConnect , serves its purpose well.
2. Where to fund your capital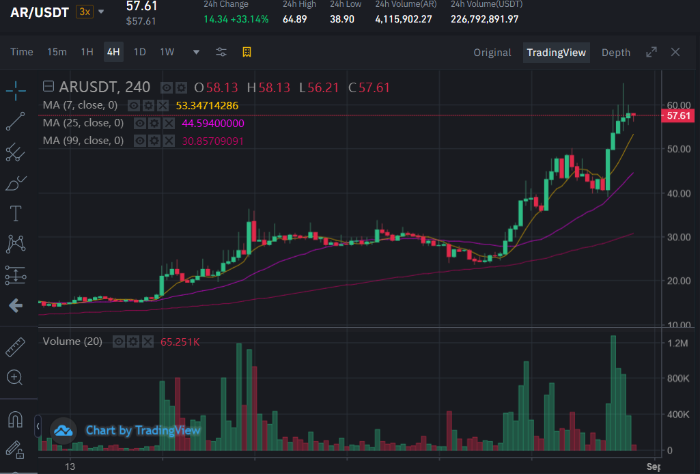 At this point of time to acquire the gas fee capital, only centralised exchanges like Binance.com can quickly swap from one coin to another (where I do hope that one day Rune will be able to fix that), and I managed to swap my HIVE -> USDT -> AR in quite an easy step today, although I am buying at a higher price now that $SOL is rising like a rocket and pulling $AR alongside.
---
For the sake of experiment, I am willing to spend my $10 USD worth of $HIVE
---

Unfortunately, like any centralised exchanges, network fee is still included (for their own profit gain, and to get a little more than 10% gone just to move out, signals me that it is unwise to move small funds out for now, even though 0.1 AR ($6.25) is the minimal withdrawal.
---
Then again, this is for educational purpose, I do hope that my experience here will help others to gain more knowledge
---
3. Understanding more about ArDrive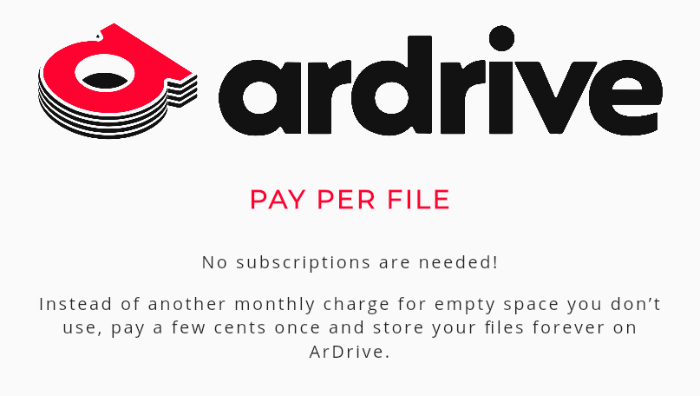 ArDrive is currently the only service, but perhaps in the future there will be more of it. Still the good part of it because no specific subscription is needed (probably means no KYC) since there is no company to charge you an annual invoice (I believe decisions are made via consensus) and with a one time fee, much money can be saved!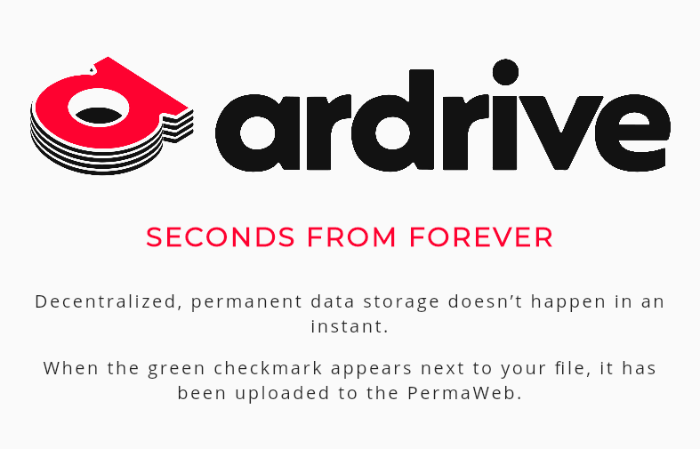 They are also nice enough to mention that it is BECAUSE a blockchain (that requires nodes to validate, etc) a file uploaded requires time; and that is probably one of the key reason is to maintain files ideally as lightweight as possible. Maybe in the future when the chain has more nodes supporting, it will become a more established dicentralised storage where even architecture BIM files can be called from there, now THAT would be very interesting to see!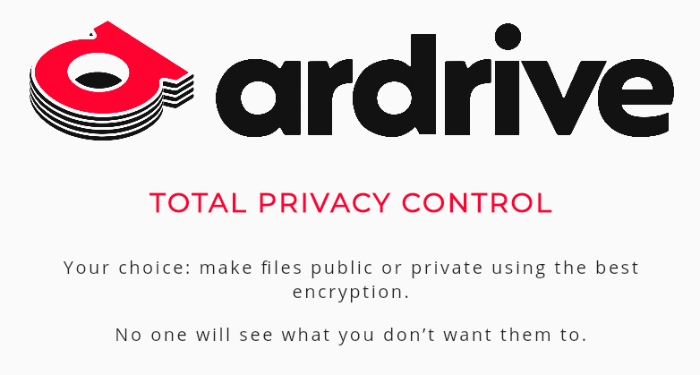 ArDrive actually has 2 features whether you can have it viewed publicly or privately with encryption. I was just about to think are the files all in public but I suppose as I am going through this live while writing this review here, I get to learn as I go as well.
---
Which means I might actually need to try uploading twice to see if there are any differences in retrieving / viewing per encryption or not.
---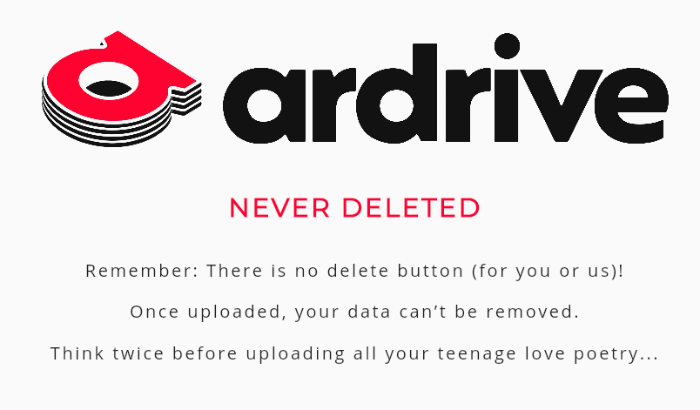 As usual, because it is a blockchain and it is decentralised, whatever that is uploaded, remains in the blockchain forever as long as the nodes are running, power and internet is available; which should give all of us a ponder before we decide to upload it or not.
No kidding! This is a literally NO DELETE feature
---
4. Let's get started!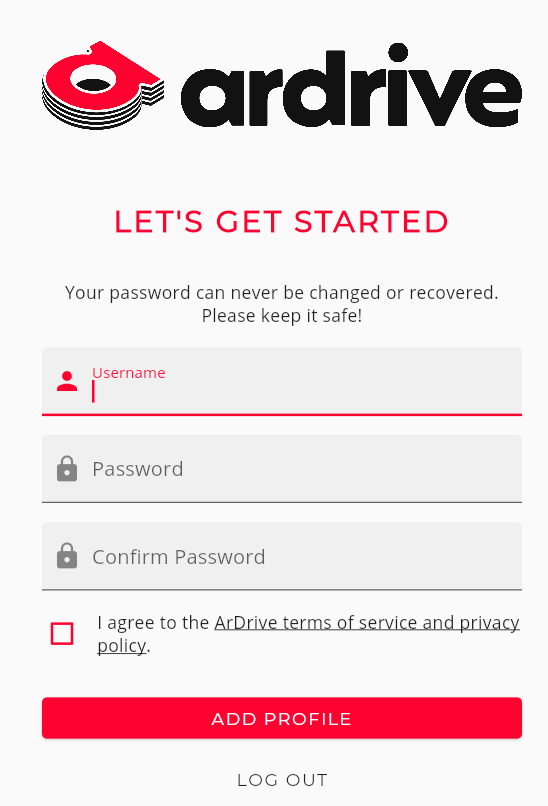 Like any other cloud drive services, creating an account is necessary.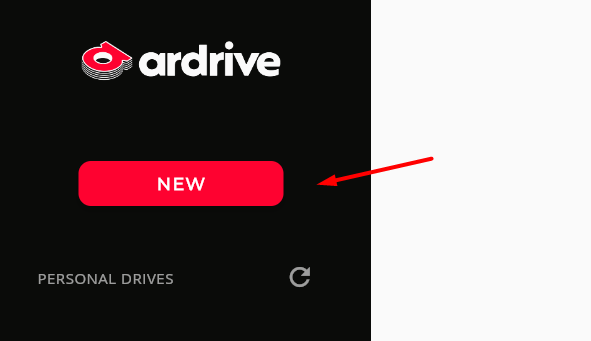 For new accounts, there will be nothing inside, clicking on NEW is required.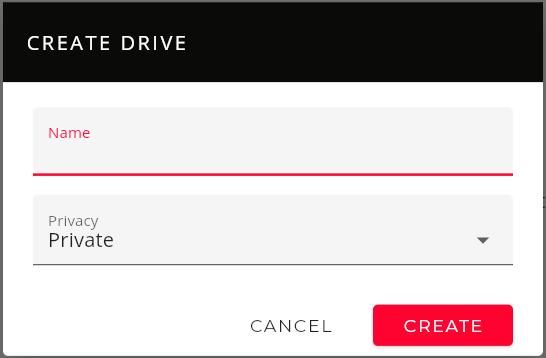 You can choose between private / public drive, but at this point of time, I am just going to try out a public drive to see if there is a way to incorporate the path into HTML later.
---
So far so good, creating new drives does not require to pay anything. Just like creating a partition in the hard drive doesn't require much data at all.
Correction. Every single step requires gas fees to be burnt haha. And I just spent 0.00000154 AR for a new drive and 0.00000151 AR for a new folder.
--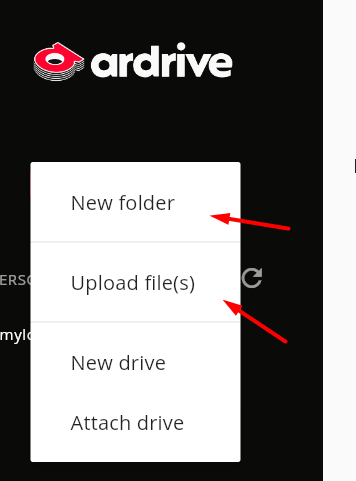 Once the drive is created, then there are options to create a folder or just upload the files directly. Since I do have my blogger's identity and my side hustle identity on the public sphere, it will be good to create folders for more organised manner.
---
Creating then new folders and its showcase very similar to google drive / one drive, so those who have been dealing with cloud services should find this easy to navigate. Just that it all has to start with the "New" button.
Remember though! Once it is uploaded, it can never be deleted.
I could not emphasise more to think twice!
---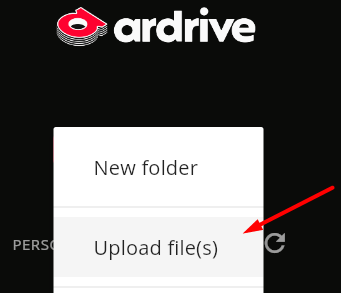 When you click on the upload files, just like any file uploads, the windows browser will be prompted. All you need to do is just pick the correct file to be uploaded.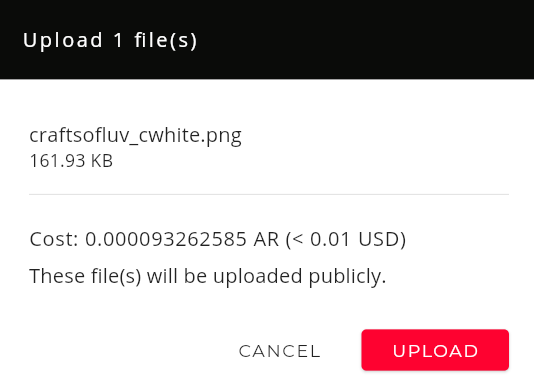 I have decided to upload my side hustle logo for business website purposes so that I will always have the logo accessible for me. and before they upload the file for you, it will tell you how much it costs.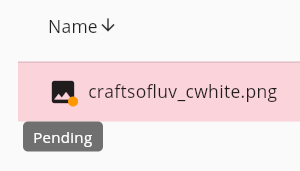 As I have noticed even while sending $AR from Binance, it is not the fastest transaction blockchain especially while uploading files. So there is no taking for granted once it starts uploading we can rush off and close the browser and shut down the device (if using desktop) and give it a bit of time to turn from orange indicator to green indicator.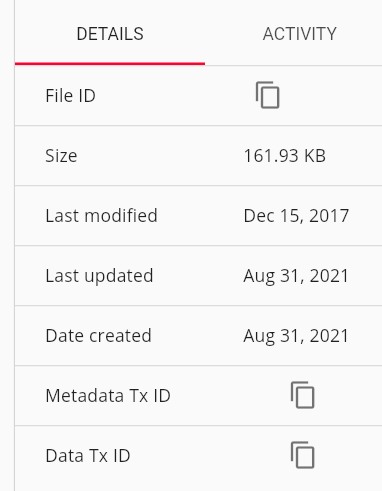 Despite it is still uploading, the Metadata IDs are already available to be seen later.

While it is still being minted in the transaction, as long as you already have the Data Tx ID ready (where you can click on the copy icon), you already can add in the image into your HTML or markdown script!
How cool is that??
---
Conclusion: Worth the use?
Well for very important things like company logos, because there is no way you can take down your trademarks anymore, images that you sorely need to stay in the web will definitely be useful because all you need is your transaction ID, and as long as the arweave blockchain is still alive and well, with whatever User interace it can be used later with the Arweave API.
Conclusion: Is it cheap to store it?

Based on all the $AR I have spent to upload a permanent file on the blockchain forever-and-ever, it cost me in total around $0.00637 USD based on today's price of 1 $AR = $67 USD. The costing is actually really affordable, but one must think whether what is so important that it should never be removed from the internet, and that can be used on any site forever not relying on other website / service to store the data. It is indeed a game changer especially when you have something that is truly priceless and you would like to have that stored forever virtually as long as Arweave lives.
What about you?
Would you make use of such permanent storage facility?
Hive Footer
Until then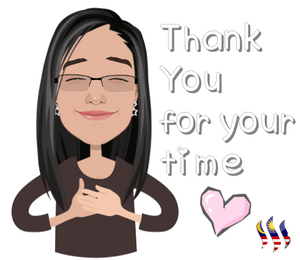 Time sure flies! I am "4 years old" now! haha
Posted Using LeoFinance Beta
---
---