Railway bridge and lush green woodland walk

In UK we don't have much of a summer. I always try to make the most of it when they appear, such as a couple of days ago.
Railway footbridge
I'm pretty sure this bridge has a name, but I forgot to make note of it. Most railway bridges are quiet ugly and often vandalised with wannabe graffitis. This one looked different even at a distance away and I was a quite excited to go up to have a good look.
This is probably one of the, if not the most well maintained railway bridge I've seen in rural areas. I was really surprised it was so clean and had no rubbish around. There's a sense of Victorian about it, taking one back to the heydays of the industrial revolution in England. I especially loved the contrast of yellow handrails with green bridge.
My rating: 9/10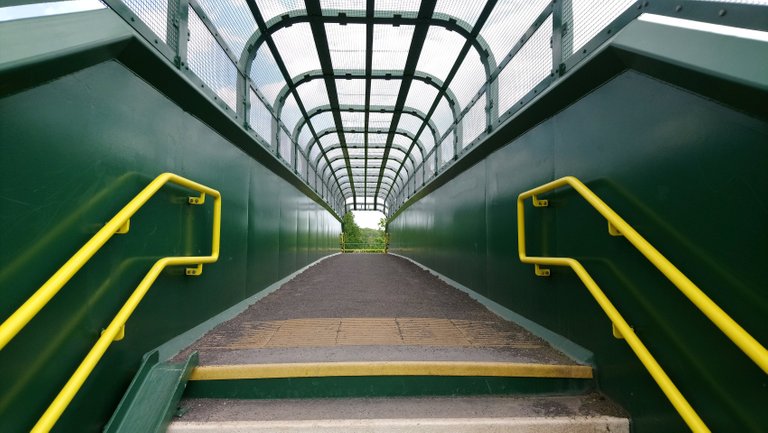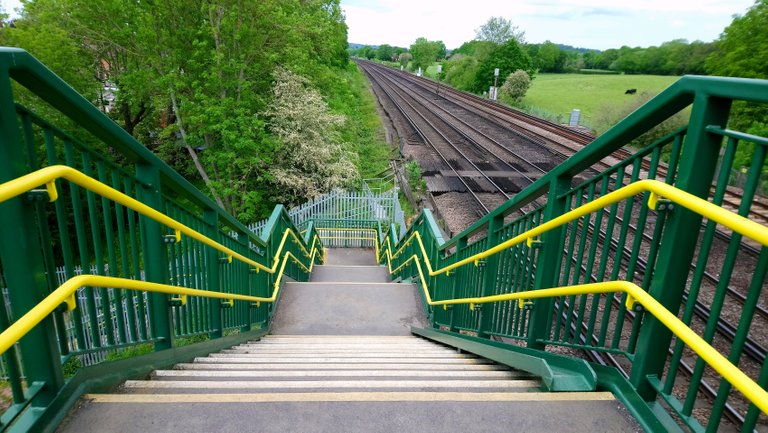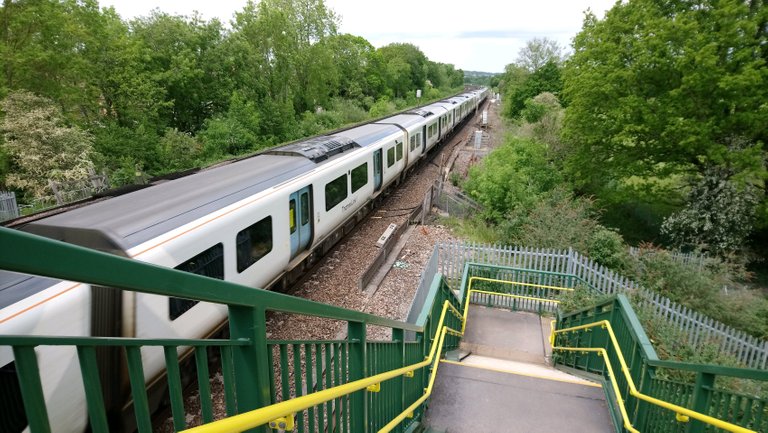 Countryside fields
A few weeks ago, I was walking around this area and passed by a few farms. My original plan was to explore a bit more as there was a lot of farmland around. As I was walking along the lane towards the farm, I suddenly saw a stile by the fields and a public footpath sign. This looked so inviting, too good to explore, after all, this was my objective for the day.
These fields are less than ten minutes away from me, and I live in quite a build up area. So it's actually quite amazing how the landscape can change within such a short walking distance. This setting and view is just like any of the countryside walks I often do.
My rating: 9/10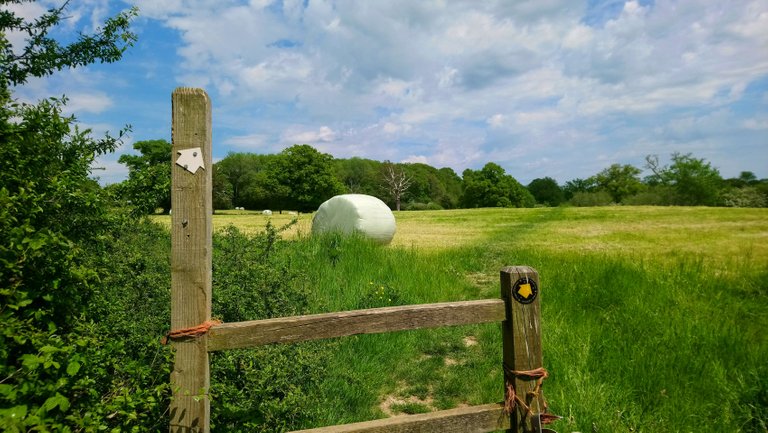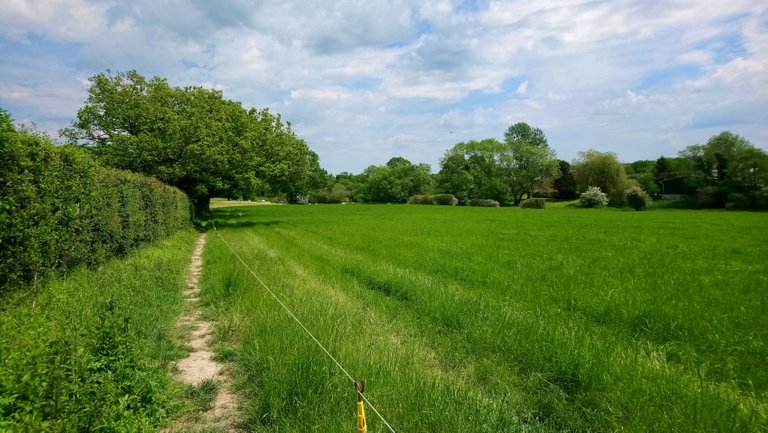 Lush green woods
The first field I entered had a magnificent view looking far ahead. Nature's painting at its prime. Most fields I come across during my walks are fenced off from their neighbours. I think here they did away with a physical boundaries and used grass to mark the border. That looks a lot nicer. It's also important to remember these are private land granting access to the public, and we should always respect people's property. That means keeping to the borders only and not running all over the field. It isn't a playground here.
I turned left at the end of the first field towards the wood, leaving the rare UK scorching sun. Another stile welcomed me, this time a double one across a foot bridge over the stream. Nature had made another painting here. The green lush vegetation oozed out left right and center. Have you ever dreamt of walking into a massive glass of green cocktail garnished with pretty white flowers? That's what it felt like.
Ok, time to wake up guys!!!
My rating: 9/10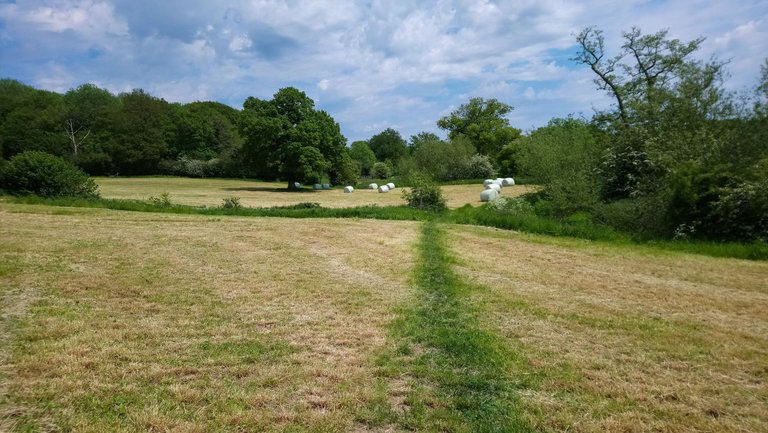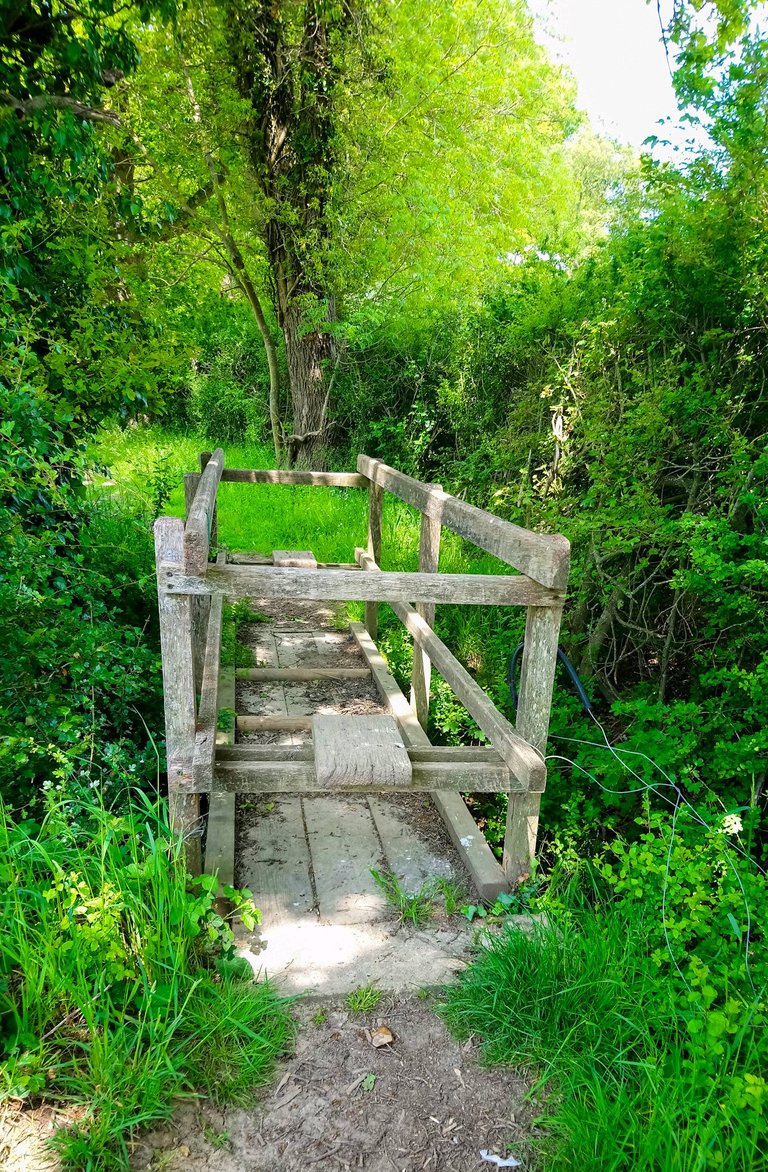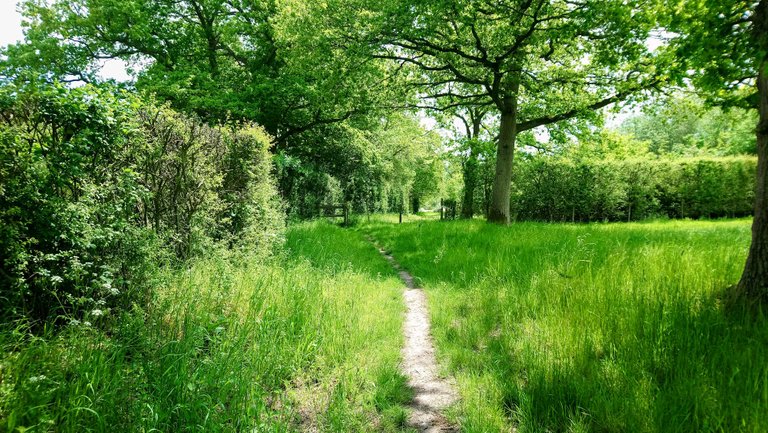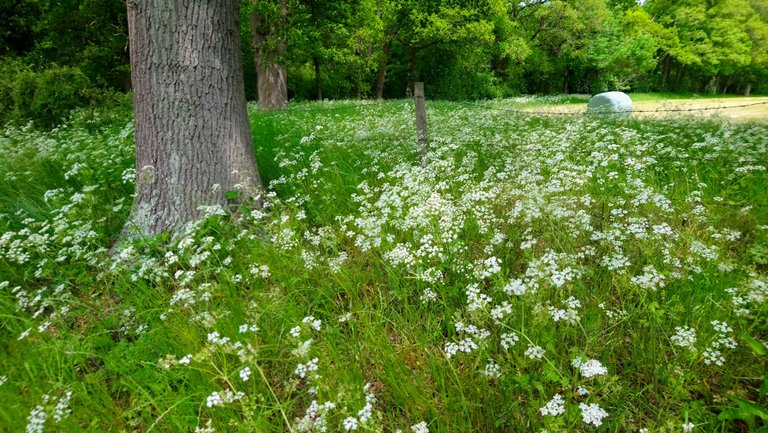 Join me on Haveyoubeenhere, the social media app for travelers! 😄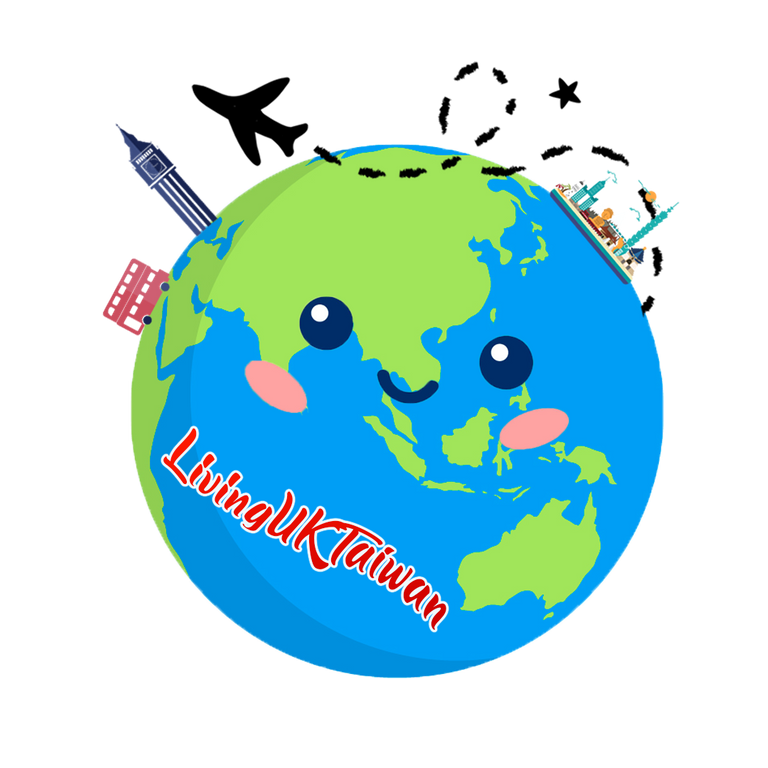 You can checkout all my travel post on the Pinmapple here or click on Mr Pinmapple below

---
---