Two castles in Cadiz, Spain
Back in March this year, I was due to stop by Cadiz in Spain for a day, it was the last stop on my cruise holiday. As always, I looked up Pinmapple to see what places Hivers had been to and found an interesting place that @cuvi had posted about. I dropped a comment on his post and he gave me some recommendations. Job done, how easy was that with Pinmapple!!!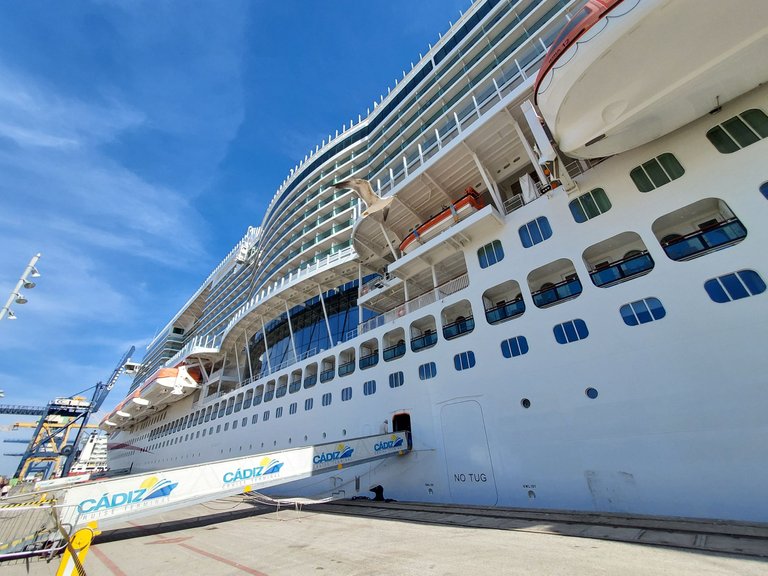 Cadiz
Cadiz is on the south western tip of Spain, and based on my flash four hour visit, I can't really comment on what the city is like. Let's just say I found no negatives during my short time there. The streets and buildings had bags of character, the church was very serene as one would expect. The promenade looked out to the beautiful blue sea reaching upwards to the clear skies, I wish our seaside promenade at home was half as elegant as this. Even the garden benches were so colourful very Med. What could I possibly complain about?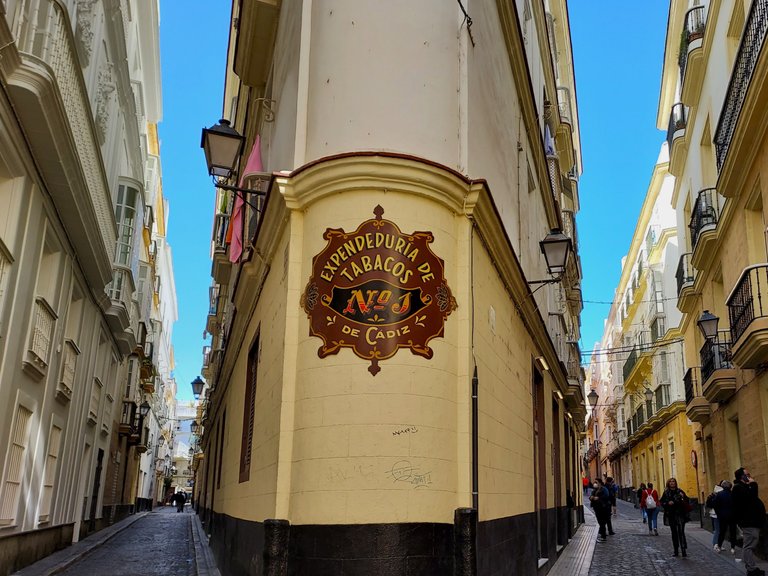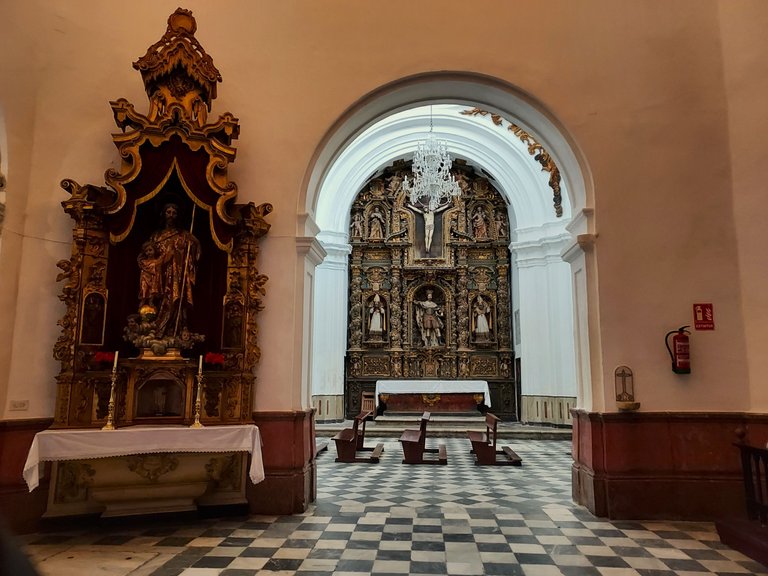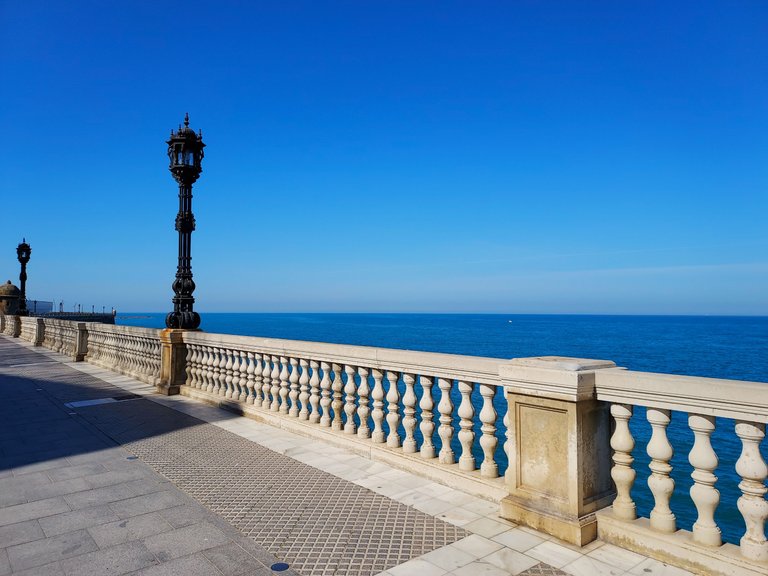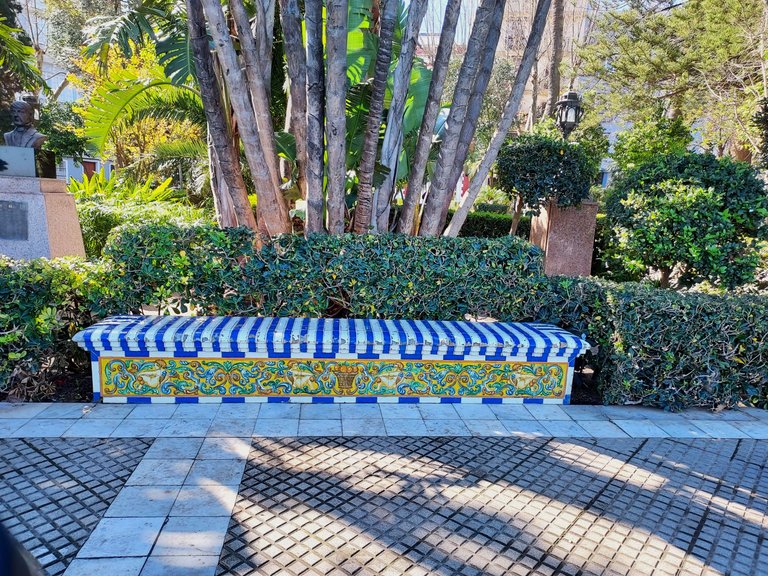 ---
Castillo de Santa Catalina
There were two places I had planned to visit during my short time at Cadiz, and they were both within walking distance from where our cruise ship had docked. The first is Santa Catalina Castle, a 16th century fortress. It's unique in that it's built like a 5 pointed star. You can't see it from the photos as the area is quite large, that's why I've added a photo of the site layout.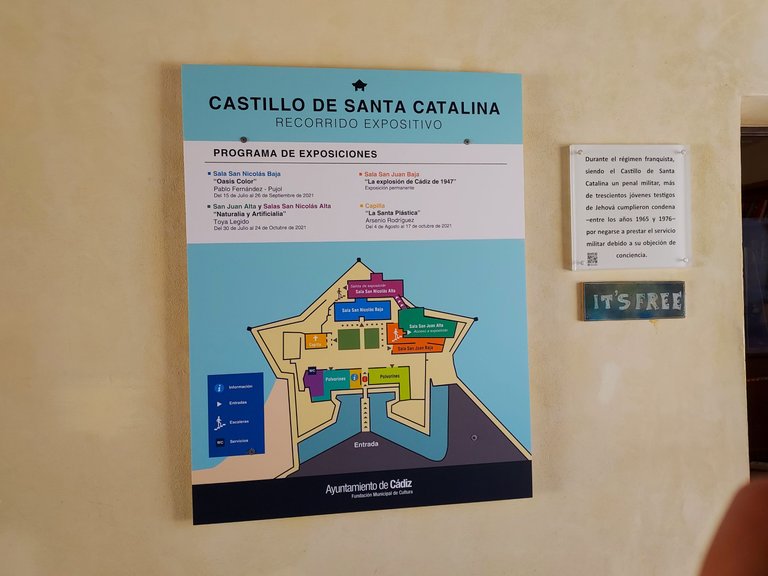 There are a series of buildings on site such as the 1693 chapel dedicated to Saint Catherine (Santa Catalina). Some are used for exhibition purposes such as one which had an exhibition about Cadiz's most horrific tragedy in 1947 when an ammunition depot exploded killing 150 people and injuring 10,000.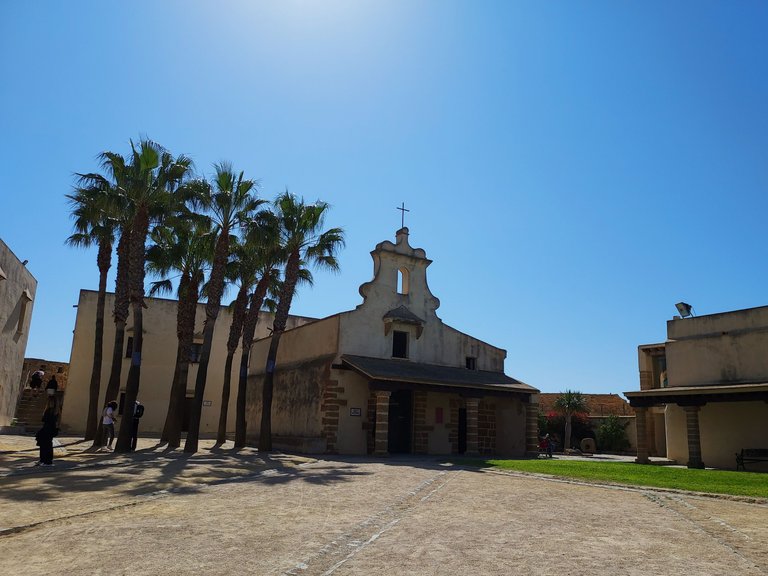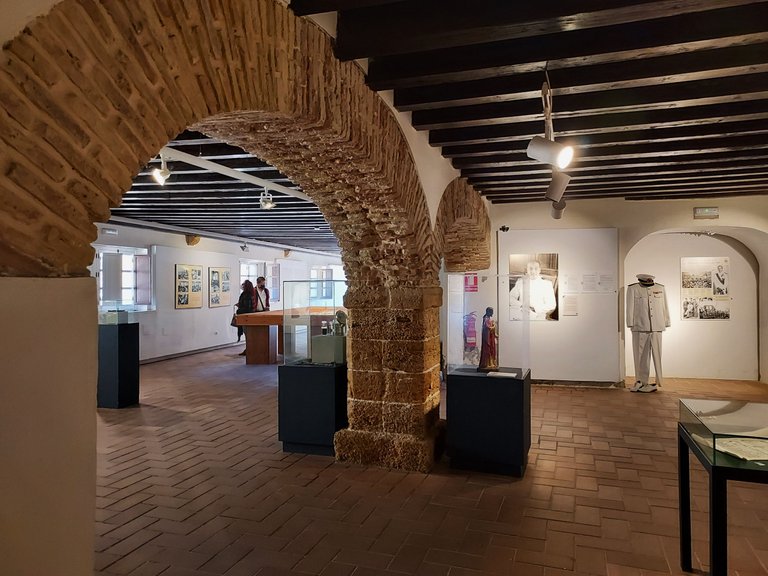 Visitors are free to walk around the fortress and wander to the upper level to get a better view of the surroundings. From here we can see San Sebastian Castle further along the coast. That would be our next stop.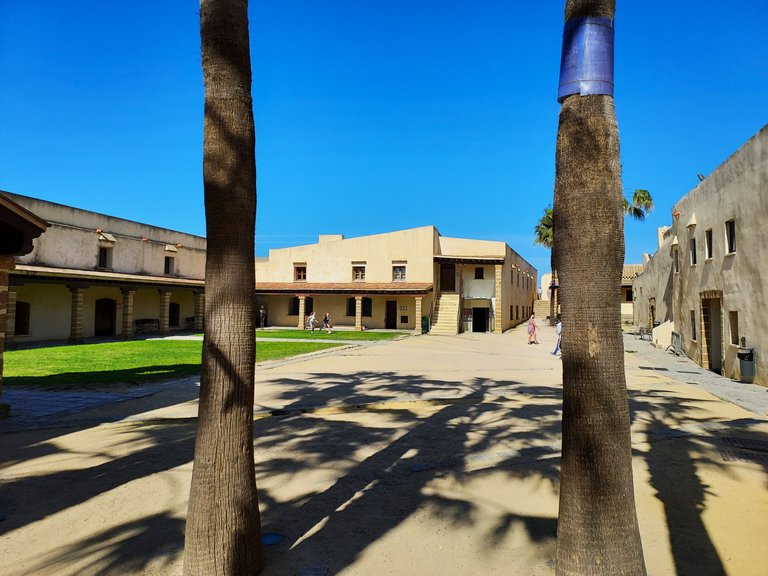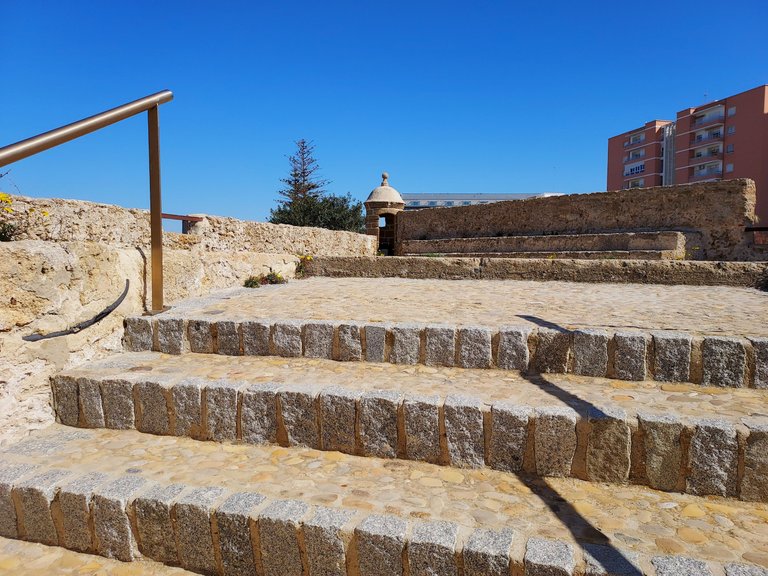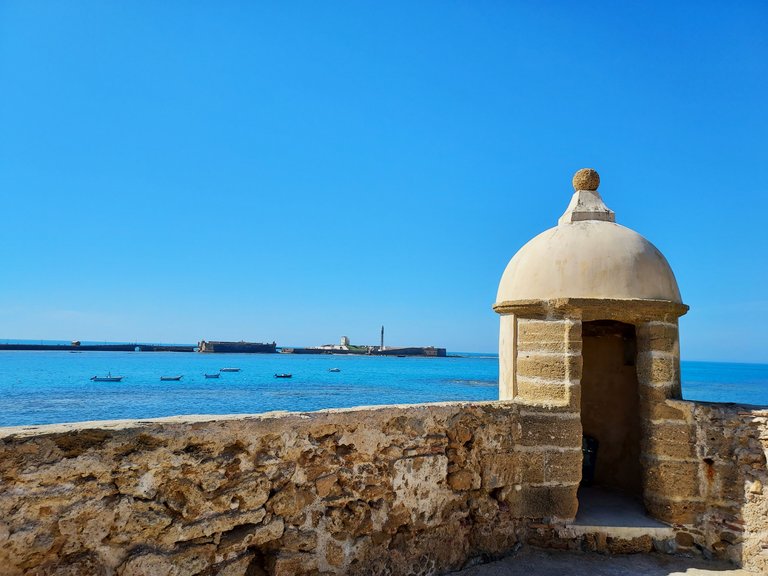 ---
Castillo de San Sebastián
We left Castillo de Santa Catalina taking one final look back at it. Today it doesn't seem that impressive but back in the 16th century it was deemed essential to fend off the constant invasion from the Dutch and Brits, so it has it's place in Cadiz's history.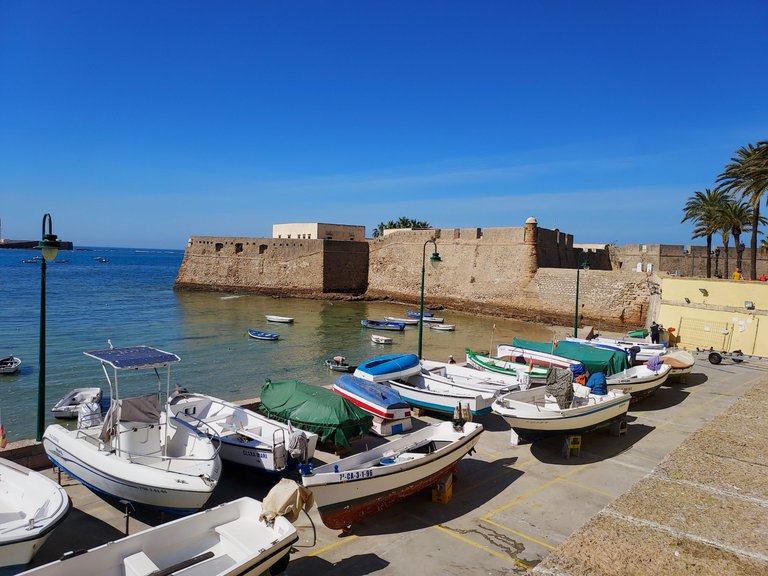 Cadiz is actually a very pleasant place for a walk about. The weather was beautiful in March, and we continued walking along the Altantic coast to our next stop. By the way, here's a little trivia for you. Did you know that the 2002 James Bond film Die Another Day was supposed to be Cuba? Since it was not possible to film there, the filming location was actually in Cadiz, and the famous scene where Halle Berry walks in from the sea in her orange bikini was actually filmed here - well not exactly this point in the photo but somewhere along this coastline. 😉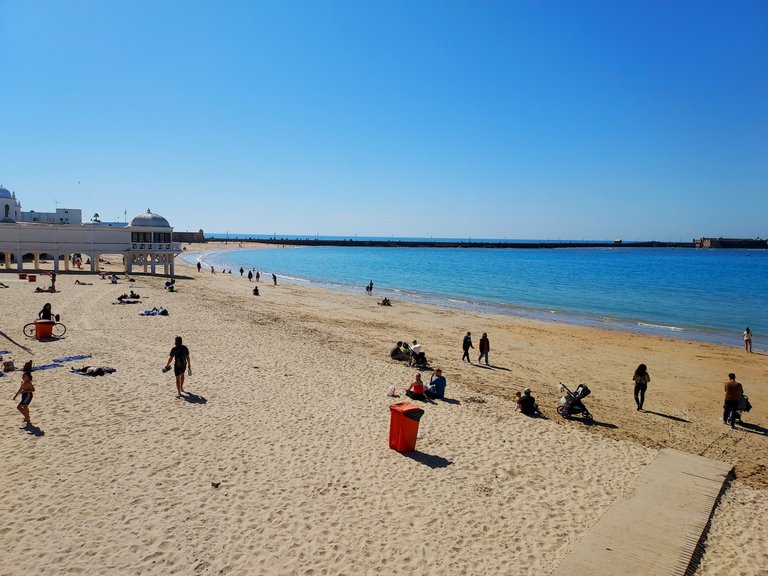 Anyway, back to our next stop Castillo de San Sebastián. This fortress is built on a little island just away from the mainland around the same time as Castillo de San Catalina. In 1860 a walkway was built to connect the island back to the mainland, and today this makes a very nice walk out to the sea. It wasn't awfully busy when we were there as March isn't exactly the busy season yet.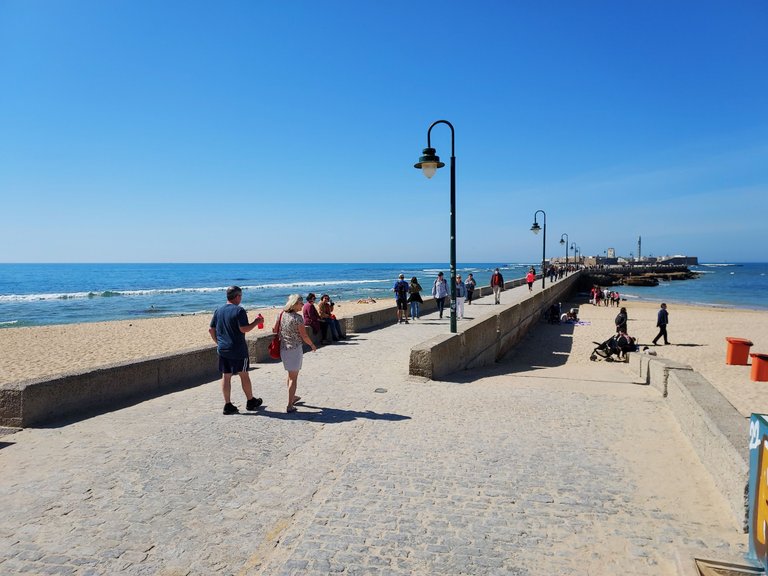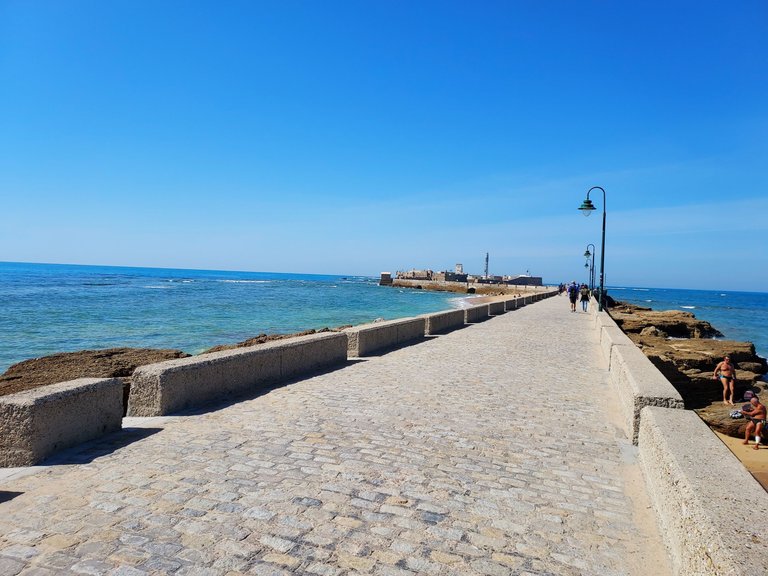 When we got to the end of the walkway, the fortress was closed. That's what Google told us beforehand, but you know sometimes Google doesn't always get things right so we were still half hoping we could get inside. Never mind, it's not that we had lots of time to kill anyway.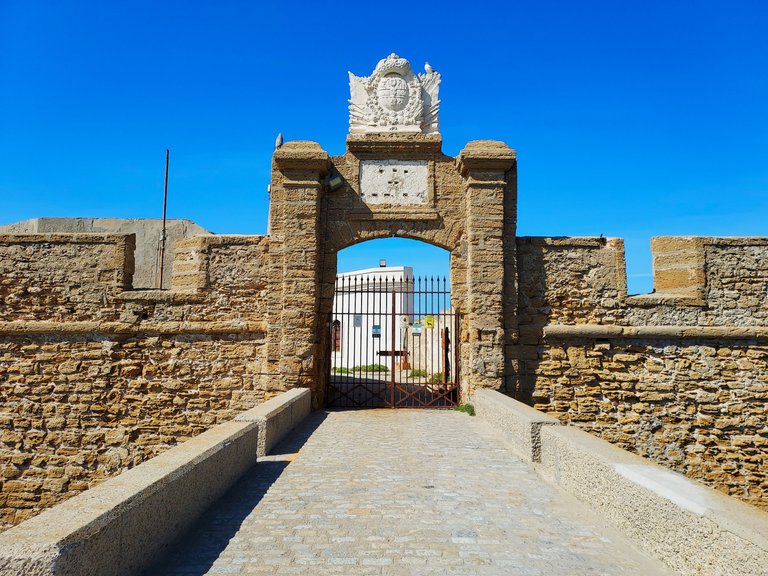 ---
Fried seafood lunch
After the walkabout we wandered back into town to look for something to nibble. The thing with cruise holiday is that you get free unlimited food on board. We'd left in the morning after a rather big breakfast, and needed to get back on board late afternoon. So it was pointless to spend too much money on a proper lunch. We stopped by the Central Market as I read it was a popular tourist place, and boy was it busy even at 2pm. One of the stalls sold fried seafood and was particularly busy. We bought a selection of fried sardines, octopus and shrimps, plus a local beer and nibbled away. It was so delicious.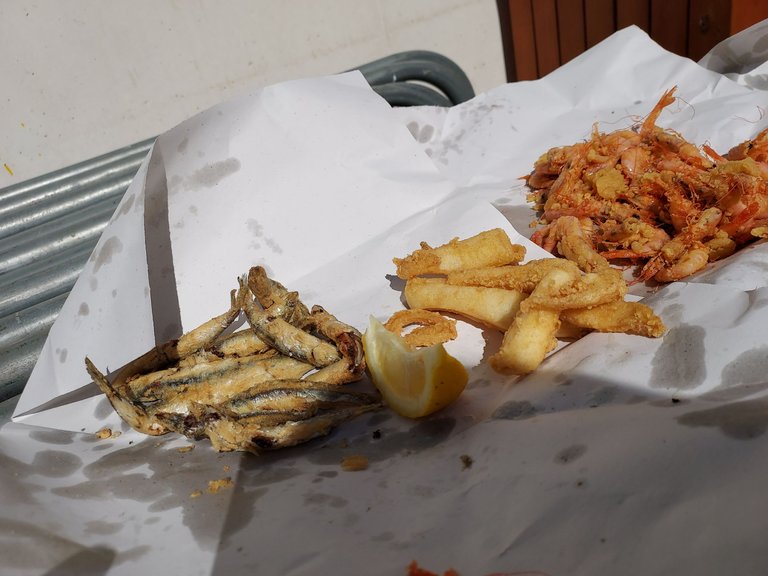 There was another stall that sold fresh sea urchins. These are a delicacy especially in Japanese cuisine. You eat the yellow bits inside. The best ones are very creamy and have a lovely aroma, very delicious, highly recommended if you like sushi. These one didn't look very appetising as the yellow bits were very small. The good large ones can be as big as a finger. I passed on these as it was time to head back on board where I could stuff my self with more food.
Adiós!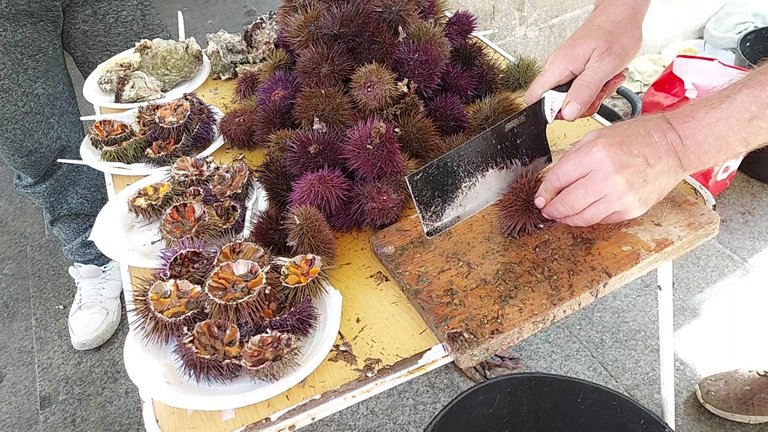 ---
Listing the rest of my posts about this cruise holiday here, not because people will read them, but I like to have them all in one place for my own reference.😃
All onboard ready to sail away
The first four days of my cruise holiday
Winning £1000 to complete a whisky hoard
A tram ride to La Laguna, Tenerife, Spain
A open air museum in La Laguna, Tenerife, Spain
Fuerteventura is (nearly) the most boring place
Lanzarote, a nice island in Spain
Walking on the airport runway in UK but not in UK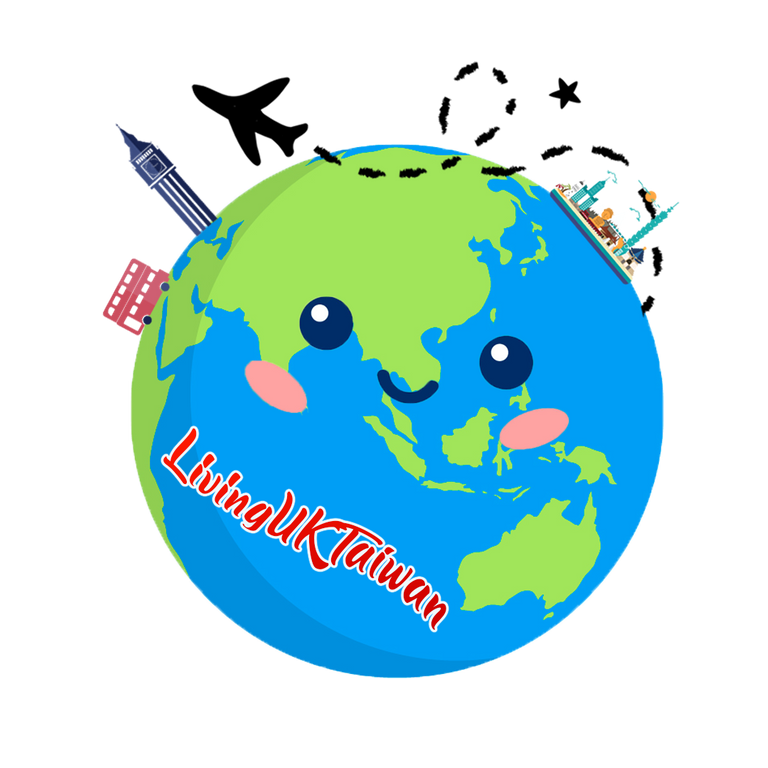 You can checkout all my travel post on the Pinmapple here or click on Mr Pinmapple below

---
---