Visiting Hans Christian Anderson in Odense, Denmark
During my recent visit to Denmark, I wanted to see some places outside of Copenhagen. My options were a bit restricted without a car, and trains were my only option. I decided on Odense, Denmark's third largest city, 165 km away from the capital and 1.5 hours away by train. Perfect, except when I got to the station, my train ticket cost me over USD80! Ouch!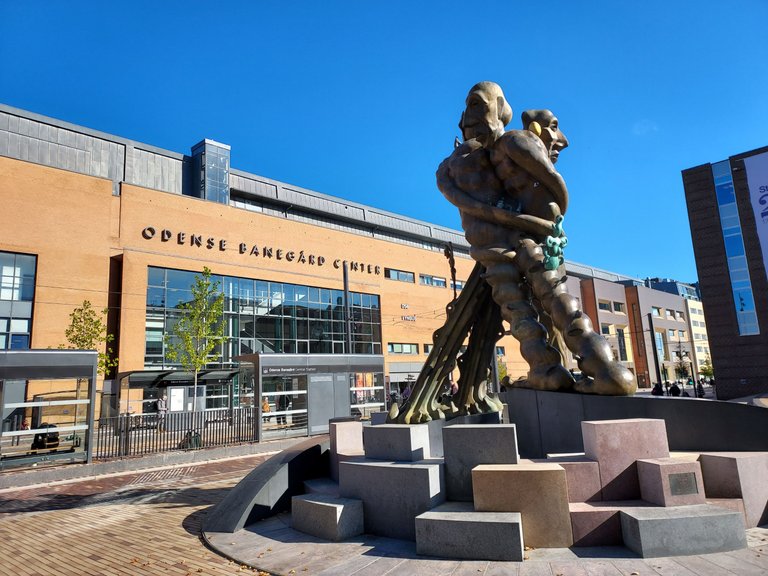 ---
THE MOST FAMOUS SON OF ODENSE
Have you heard of the fairy tales The Emporer New Clothes, The Ugly Duckling, The Little Mermaid, The Pricess and the Pea, The Snow Queen etc? These are all written by Hans Christain Anderson who was born in Odense in 1805. Everyone must have heard of at least one of them even if you didn't realise it was written by him. This was part of the reason why I chose to visit Odense as his fairy tales are so well known around the world.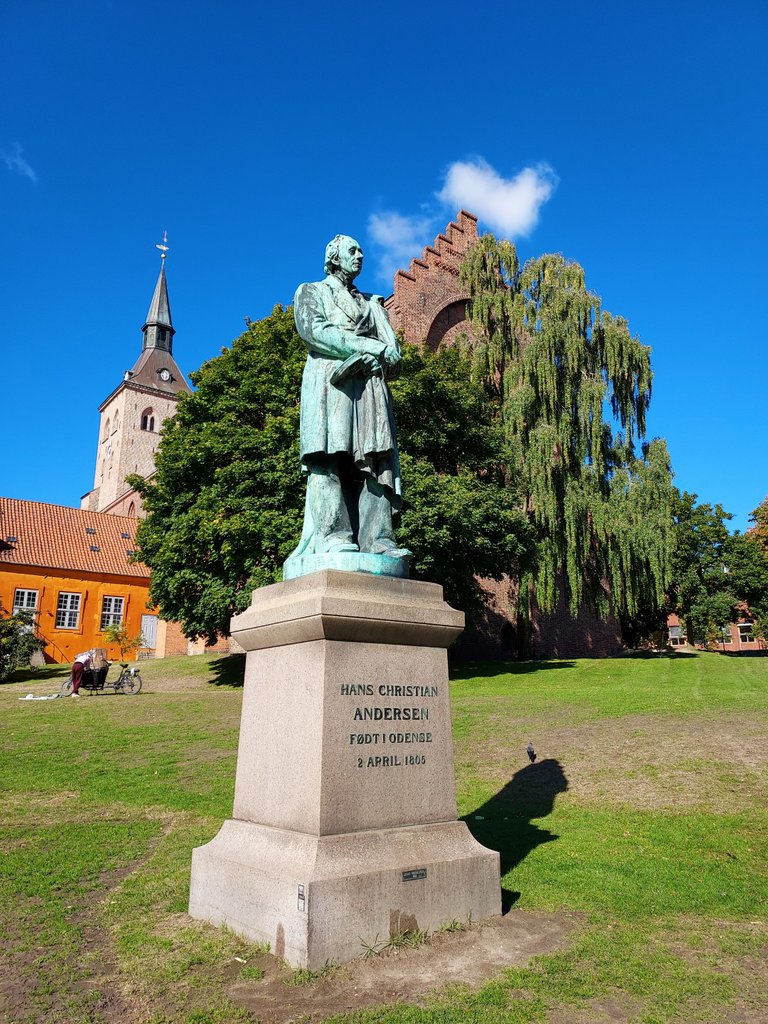 Hans Christian Anderson and his works is immortalised all over Odense in museums, sculptures and statues. If you love reading his fairy tales, you can do a walk around the city and spot the sculptures from his famous fairy tales. I came across quite a few of them.
| Tin Soldier | The Wild Swans |
| --- | --- |
| | |
| The Flying Trunk | Hans Christain Anderson lived near this square |
| - | - |
| | |
---
HC ANDERSON HOUSE
As I was walking around town, I stumbled upon this very stylish looking building. I wasn't sure what it was and wandered further around the complex as I love these unusual looking structures.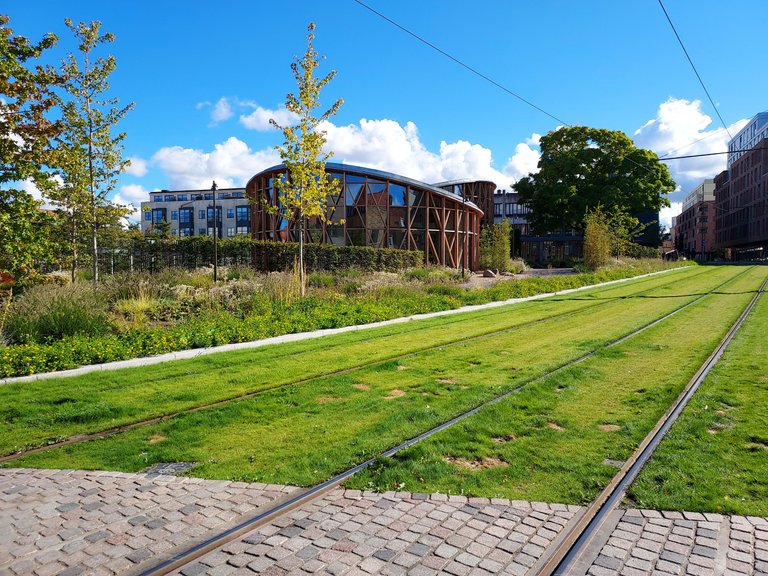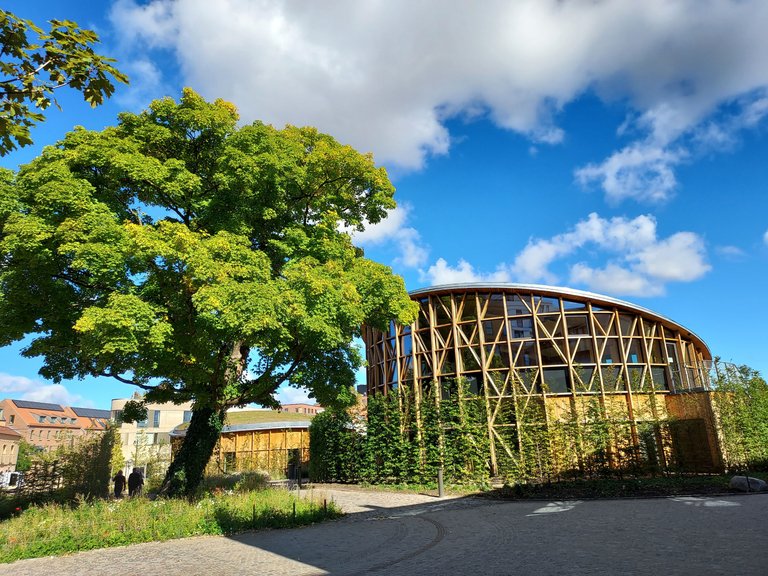 There are a series of slanted round-top buildings, and walkways that curved slightly taking visitors around urban gardens and up to a central courtyard. Once you get to the top, you can take another path and walk back down. It was a very lovely walk. I wonder what this place is?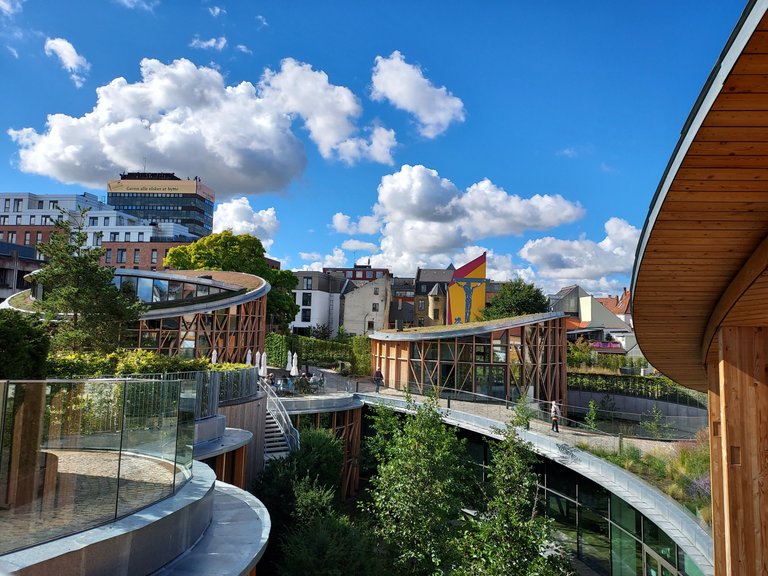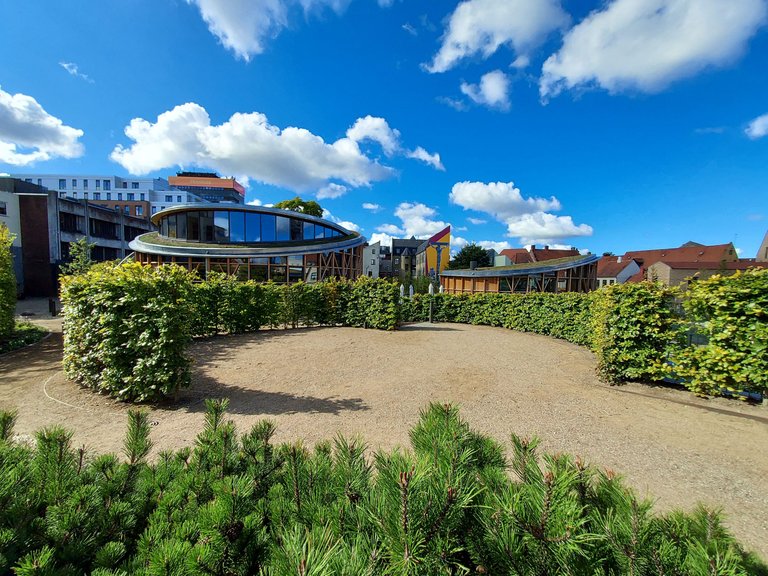 I Googled my location and found out that I was at the HC Anderson House and it had only just opened in June 2021! This isn't a museum about Anderson, but his works. It's a place to spatialize the experience of Andersen's literary universe and stage a complete artistic experience in which architecture, sound, light and a stream of images constantly create new encounters between each visitor and Andersen's fairytales. Source. In other words, it takes visitors on a journey to experience his fairy tales. That sounded interesting.
The entrance fee was 165DKK which was about US$22. Since I'd already spent a lot on my train ticket already and was a bit bruised by it, I decided not to fork out more to the museum. To be fair, the fee covered access to a couple of other museums as well, perhaps it's not a bad deal if one plans to spend more time in Odense.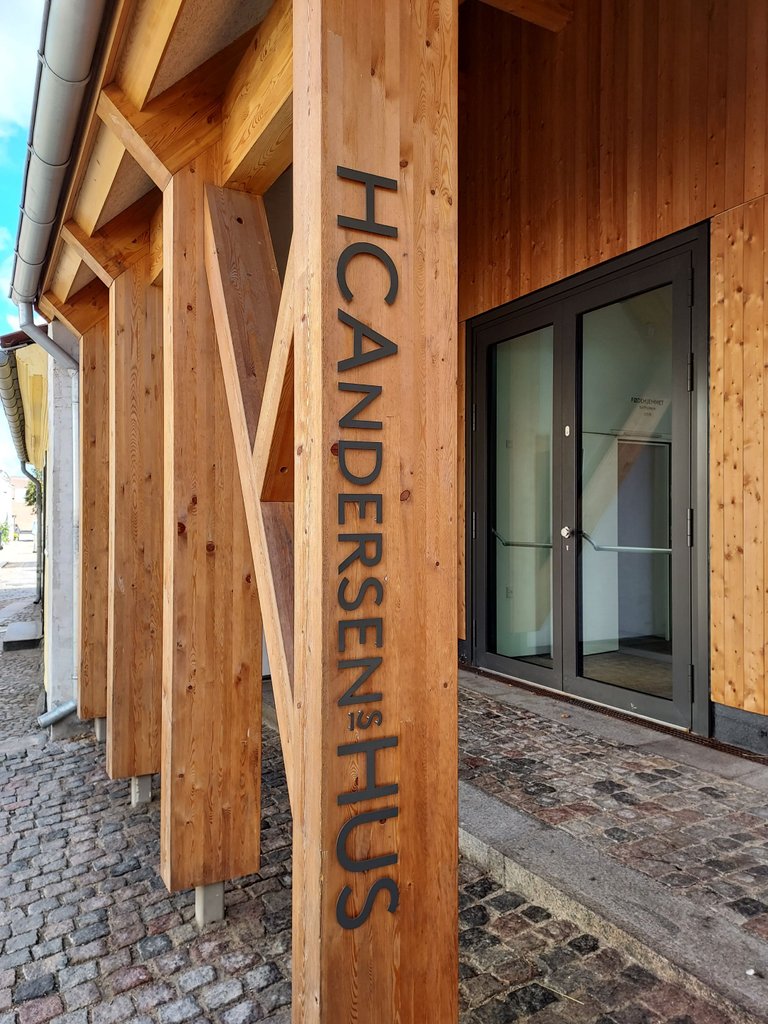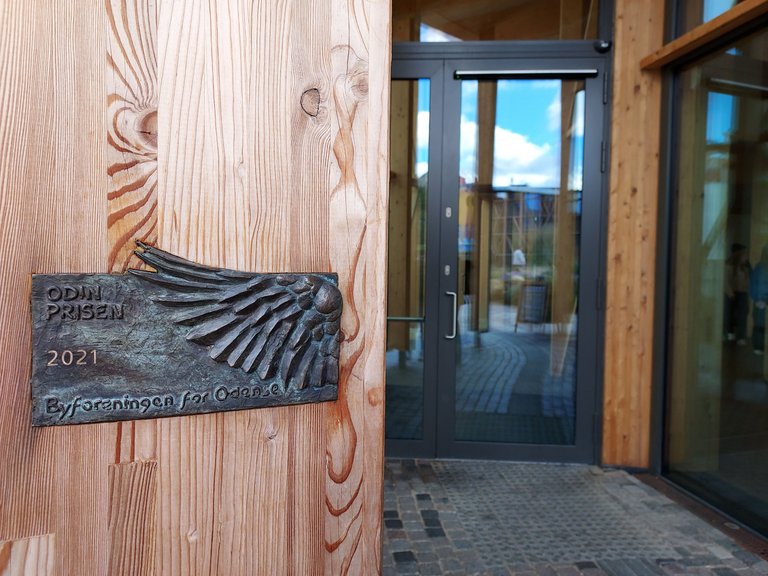 ---
HC ANDERSON QUARTER
Hans Christain Anderson was born in the area outside where the HC Anderson House is located. In fact, it is believed that he was born in the house on the right in the image below.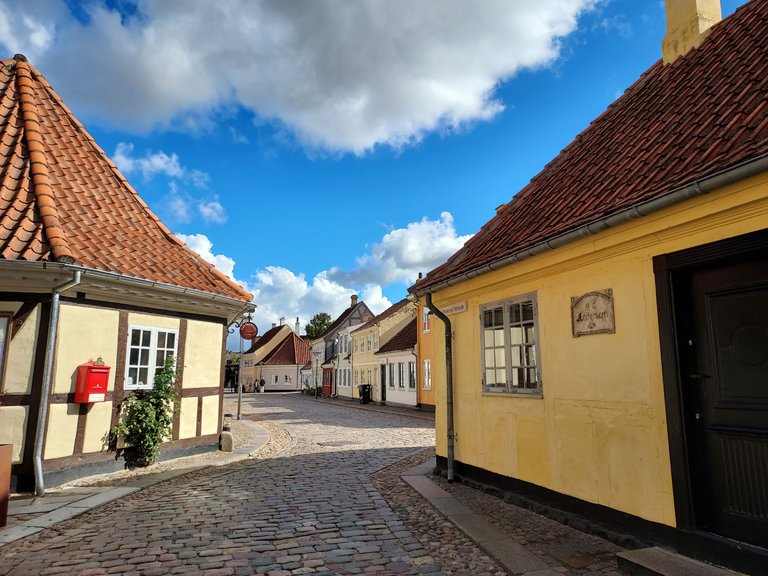 It's such a delight that such a pretty area hardly has any tourists around. That's got to be one of the biggest benefits of travelling in the European post Covid era, since some of the major tourist output countries are still under their stupid zero covid lockdown policy. Now I can wander around leisurely without anyone photo-bombing me, and admire the pretty houses on the cobblestone street in peace and quiet. If only travelling was always so pleasnt, I'd be on the roll.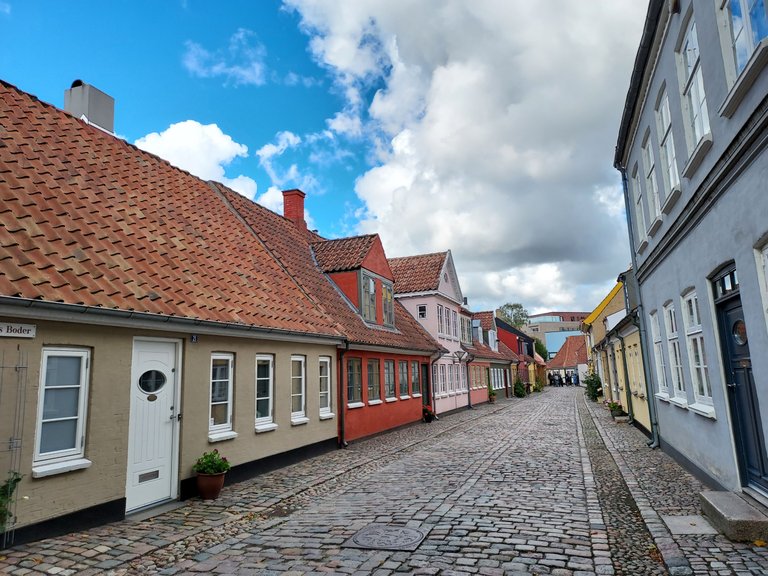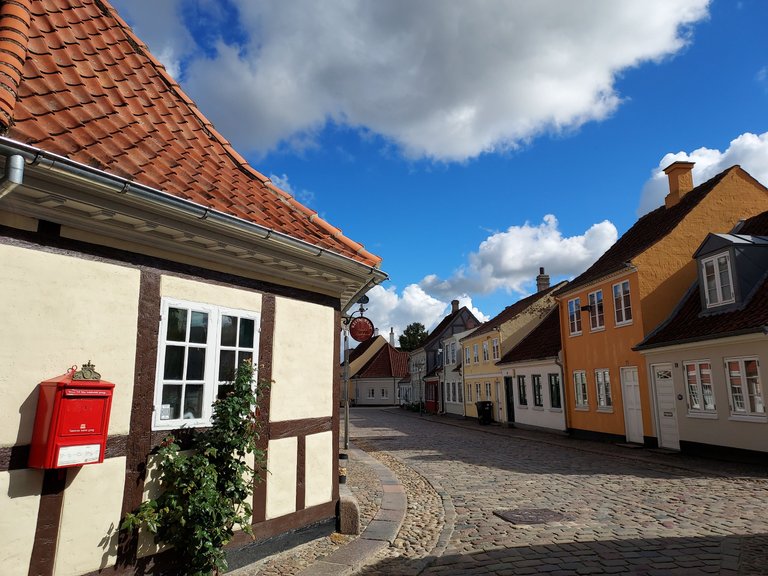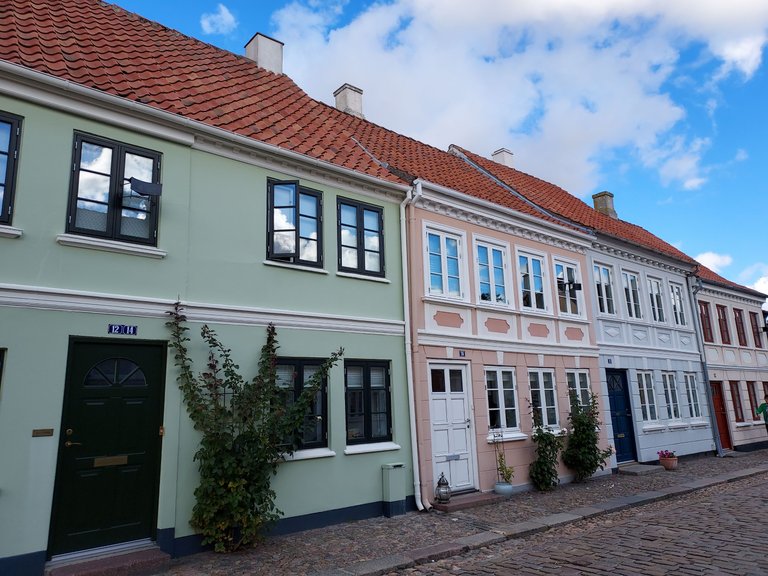 ---
Apart from HC Anderson, I found Odense quite a pleasant and interesting city. It isn't a major city like Copenhagen and lacks the cosmopolitan side, yet I still enjoyed my trip here and found enough to do during the day. I could probably show you tons more photos of places I went, but I don't want to turn this into a photo post. Next time maybe.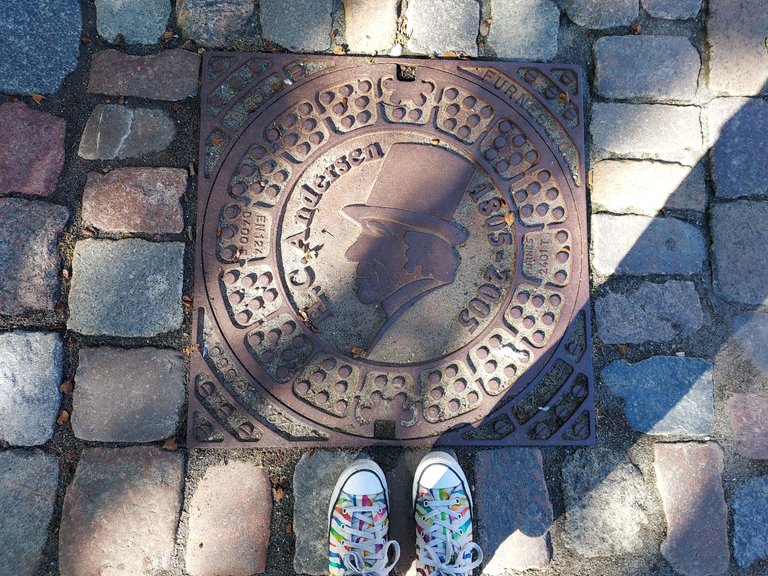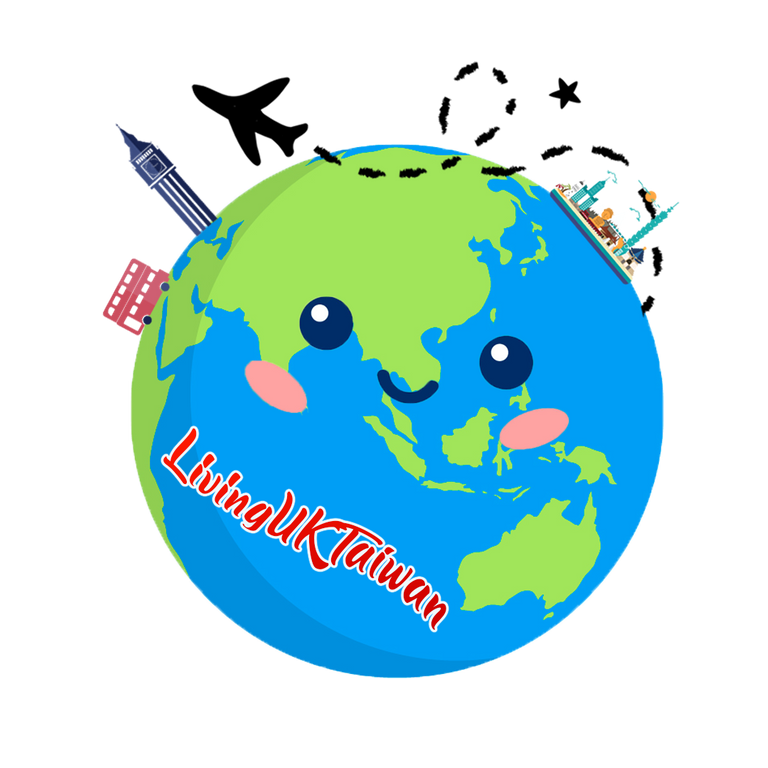 You can checkout all my travel post on the Pinmapple here or click on Mr Pinmapple below

---
---