B.I.S.S. - April Contest - Garlic & Herb Salami Sandwich

Yesterday's Garlic & Chives Twisted Star Bread that I shared with you was really so good, hot from the oven with lashings of butter, and I did not think it could be improved, but I needed something a tad more substantial today for a quick lunchtime sandwich and still had some of the scrumptious bread leftover for just two sandwiches!
I found the absolute perfect filling combo for a delicious lunch sandwich, the faithful standby for many a cook, by using:
Garlic & Chives Twisted Star Bread
Italian Salami
Cream Cheese with Jalapeno & Chilli
Sweet & sour Gherkins
Curly lettuce & Parsley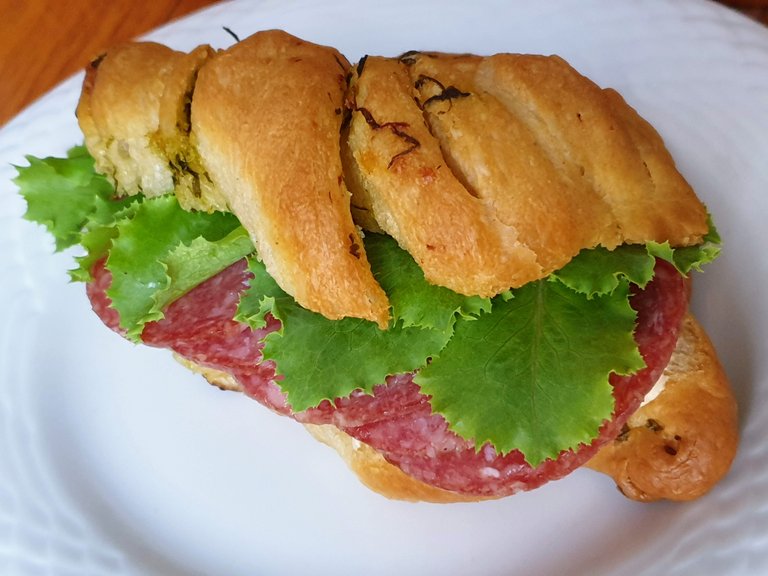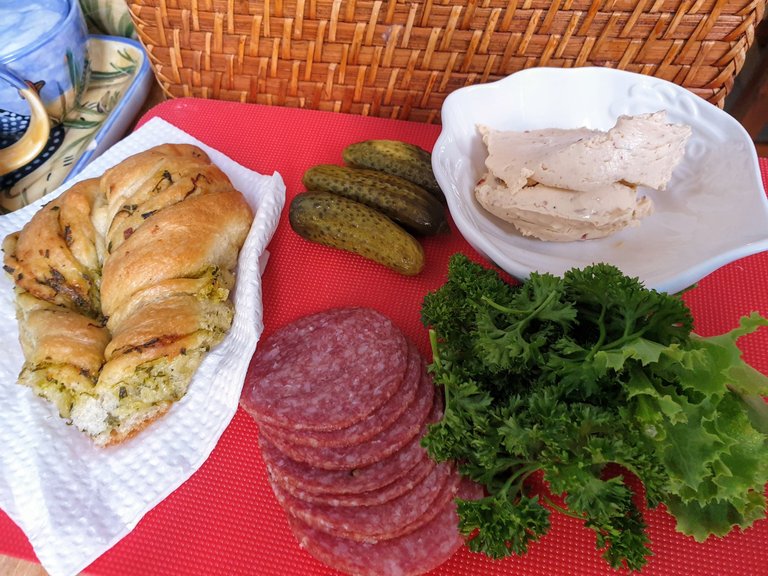 The Star shaped Garlic & Chives herbed Bread that I made yesterday, ended up very much like Croissants with delicious green layered flaky bread dough.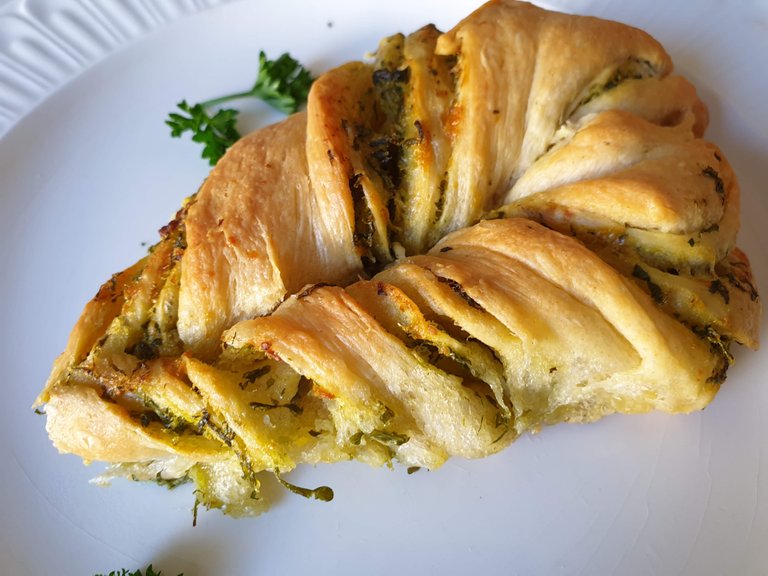 I warmed it slightly before adding the filling.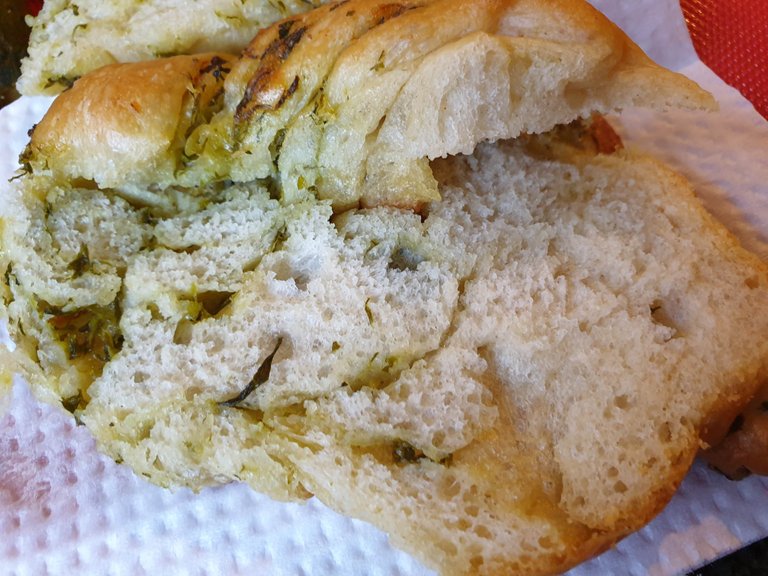 Cream Cheese formed the base.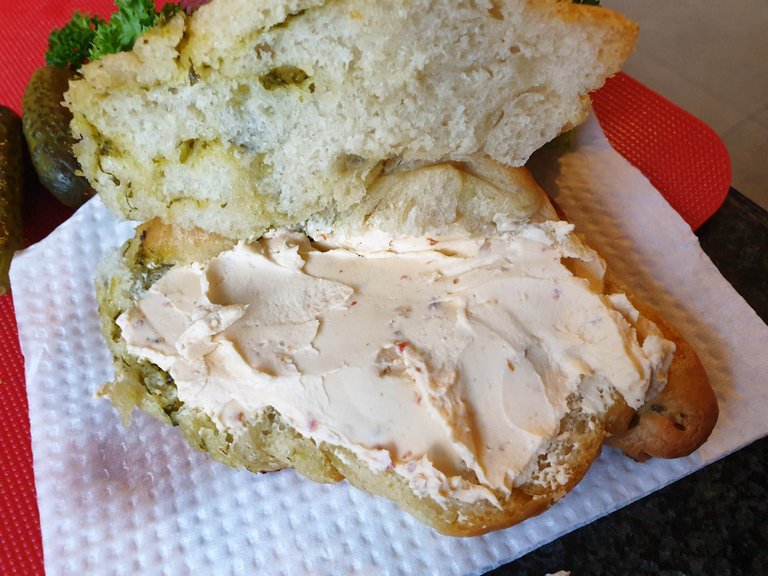 Next onto the scene was sliced sweet & sour Gherkins.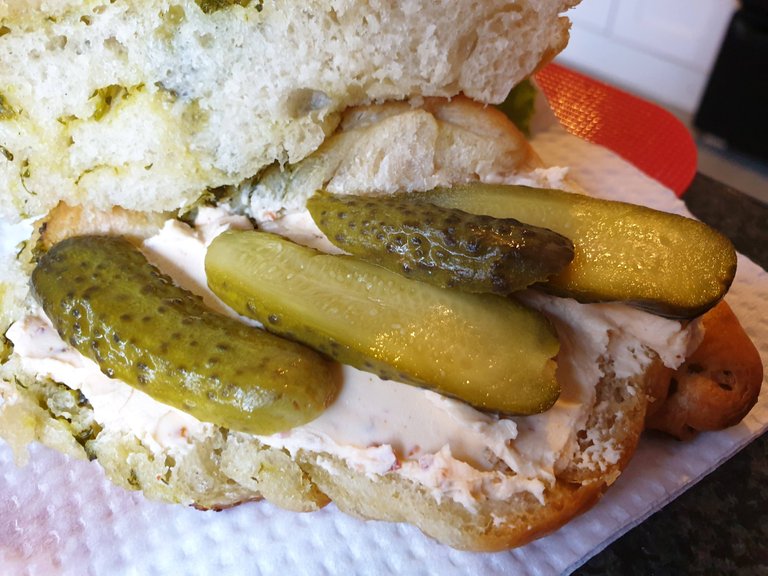 Lastly the delicately flavored Italian Salami with Lettuce & Parsley.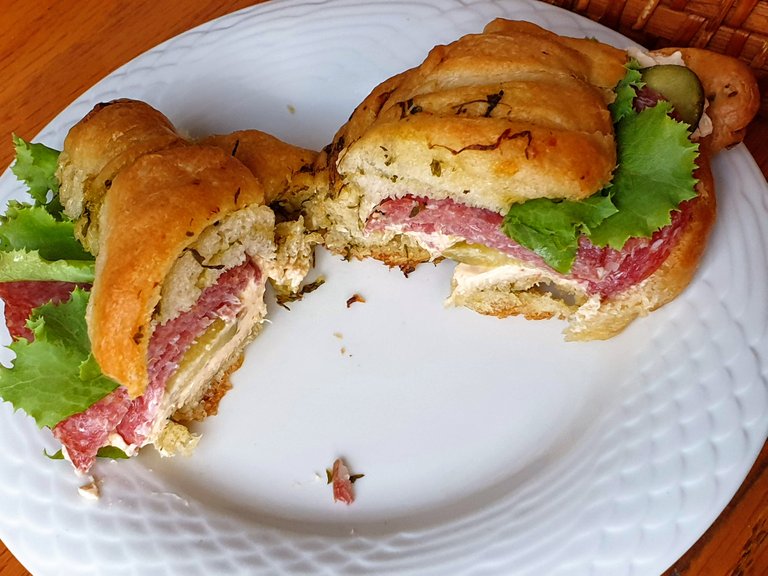 Validation sign.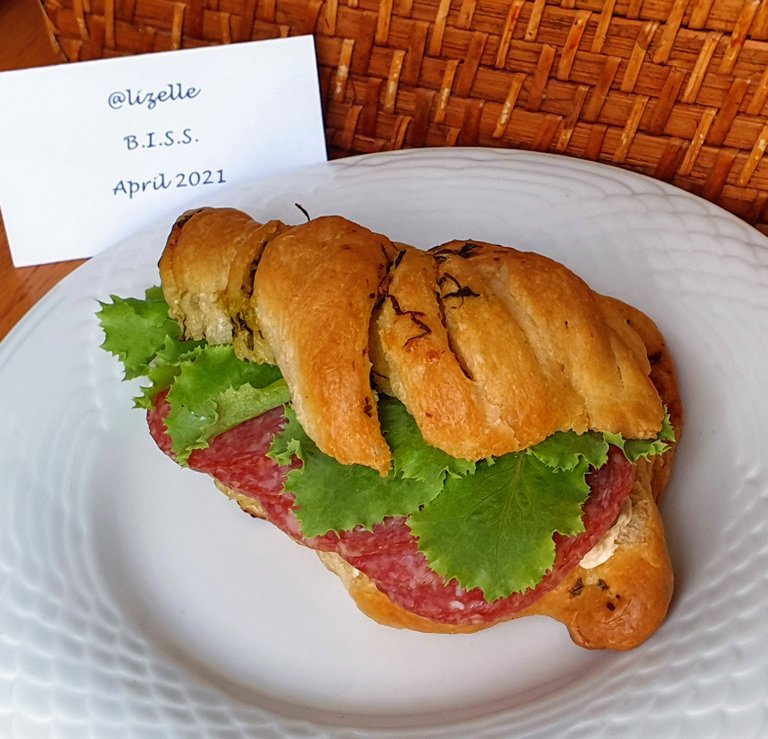 BON APPETIT FRIENDS!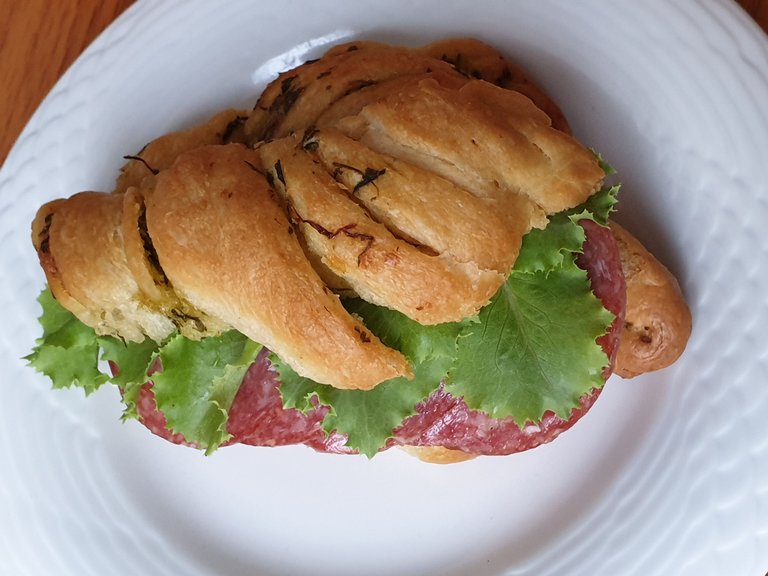 Hope you enjoyed my sandwich entry for @mondoshawan the Dude's B.I.S.S. - April Contest.
I'm sure you all make a sandwich or two before the end of April when the contest closes, so why not share it here with us, but do check out the rules and don't forget the validation sign needs to be in at least one of your photos!
--- Banner created by @zord189



Original Content by @lizelle
Thank you for stopping by
Copyright @lizelle – All Rights Reserved


Do you know this Badge?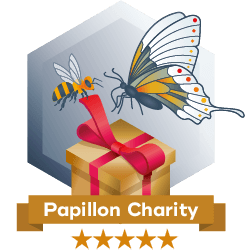 It says "Thank you for partnering with the Papillon Foundation by participating in the
Weekly Hive Charity Giveaway."
Do you want this Badge?
If you like this badge and if you want to help too, you can learn more about @combination and the badge in their blog post:
Some Exciting News! Badge release!


Why not join Hive RIGHT HERE and become part of this amazing community!


Banner created by @derangedvisions
---
---