It finally arrived!

A friend's son needed a new heart as his heart was failing to do the vital job to keep him alive. He waited five long years and required many hospital stays during that period.
Finally, a couple of Sundays ago, the call came - they found a suitable heart for him!
Things started moving fast; he was taken to the hospital and the organ donor foundation's representative asked them to think of the donor family and say a prayer for them at the time the donor's heart was being harvested. Heartbreaking to think of that family's loss, but elation that her son would now have a chance to live, as he had been in and out of hospital more often as his heart weakened.
The heart was flown from another city, while he was being prepped. Time of course is of the essence, but the highly skilled transplant team was ready.
The transplant was a success and he now is recovering at home and looking to living life to the fullest again!
It only takes a couple of minutes to register online as an organ donor to save the lives of 7 people, and by agreeing to donate your tissue as well, you can improve the lives of up to 50 people!
Do not think you cannot donate because of your age as your organs may not be healthy, but they can also use corneas, bone, tendons, and heart valves.
My donor card finally arrived last week via our snail mail, literally snail! I was surprised our postal service still manages to deliver mail to our post boxes, but that's another story.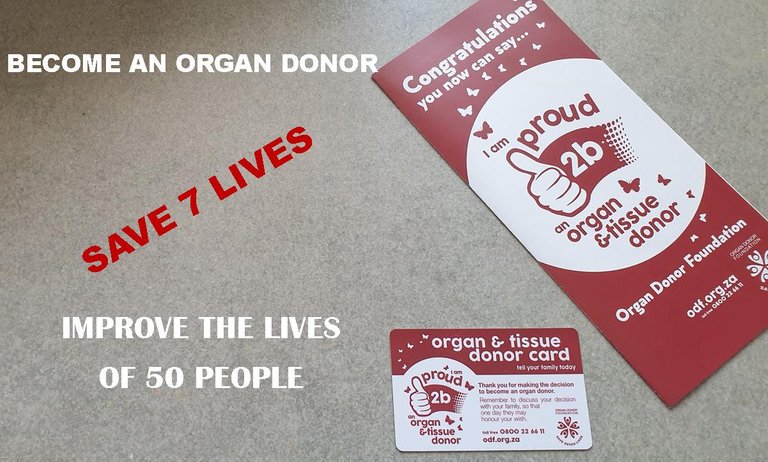 What's been happening with the storm damage - well, the school bank is now starting to get a whole new look, and they're working hard to get it secured before our rainy season starts, which can be any time in September.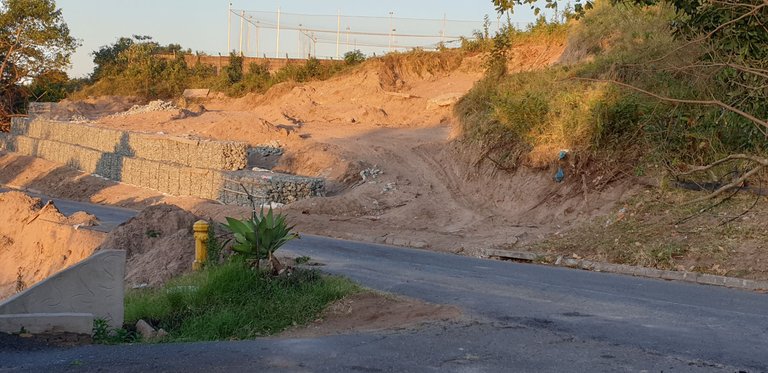 Our neighbors' claim has only now been settled, but they have to appoint the builders, while our friends further down the road will get an answer tomorrow, or so the broker says; so they're still living in a rental, and of course, are really despondent.
I've been sending them hot sourdough bread once a week, hoping that cheers them up a bit.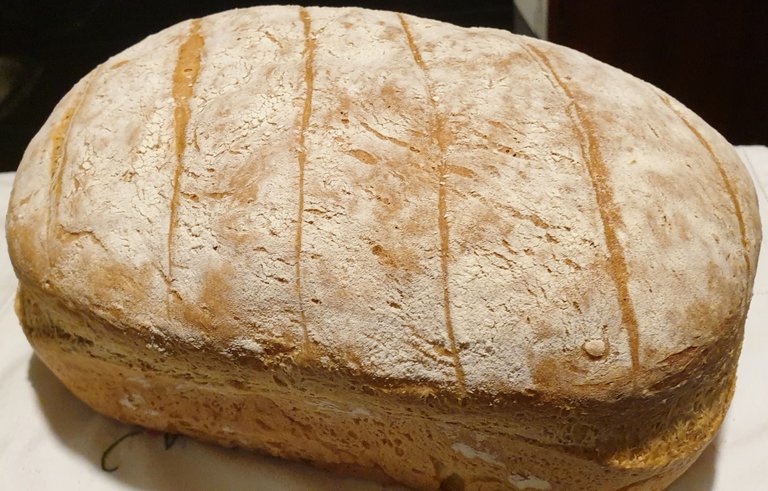 The weather really is playing games with us, very chilly at times, but when the hot sun comes out, we enjoy having lunch or tea on the verandah with the sun on our backs! I will never tire of the view from my chair!
Yep, for those who aren't familiar with South Africa, we all have bars across our windows and balconies just in case, as crime, unfortunately, has escalated post-covid.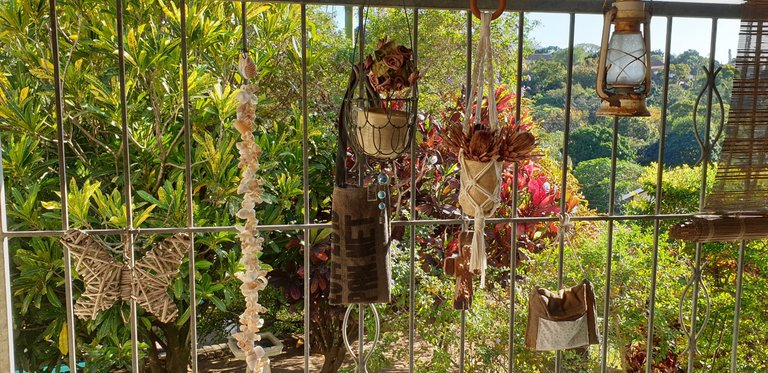 A simple quick Tuna sandwich and a cup of tea before getting back to work - yes I still work post-retirement in our BnB. I however love my job!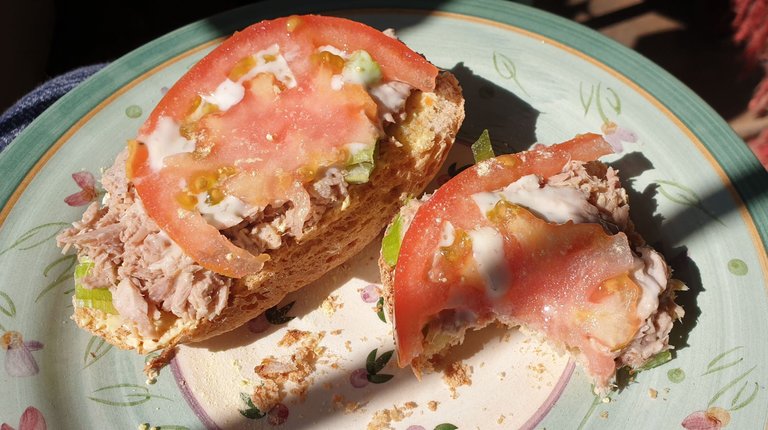 I was so excited to see our garden fairies are back - the Dancing Lady Orchid, aren't they gorgeous!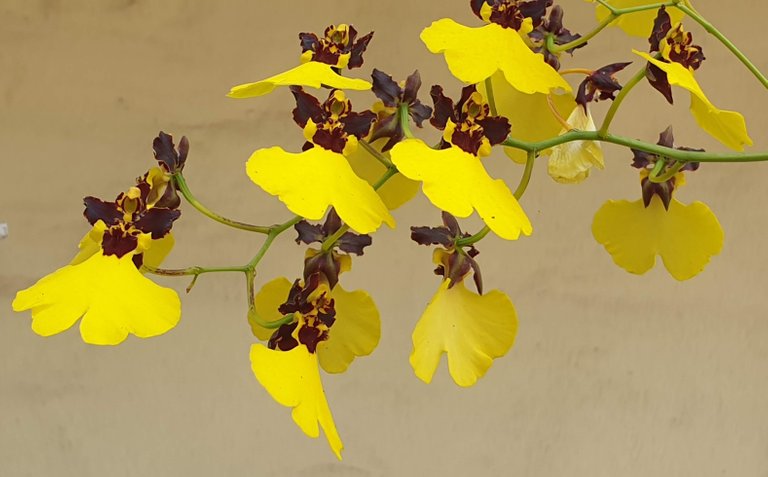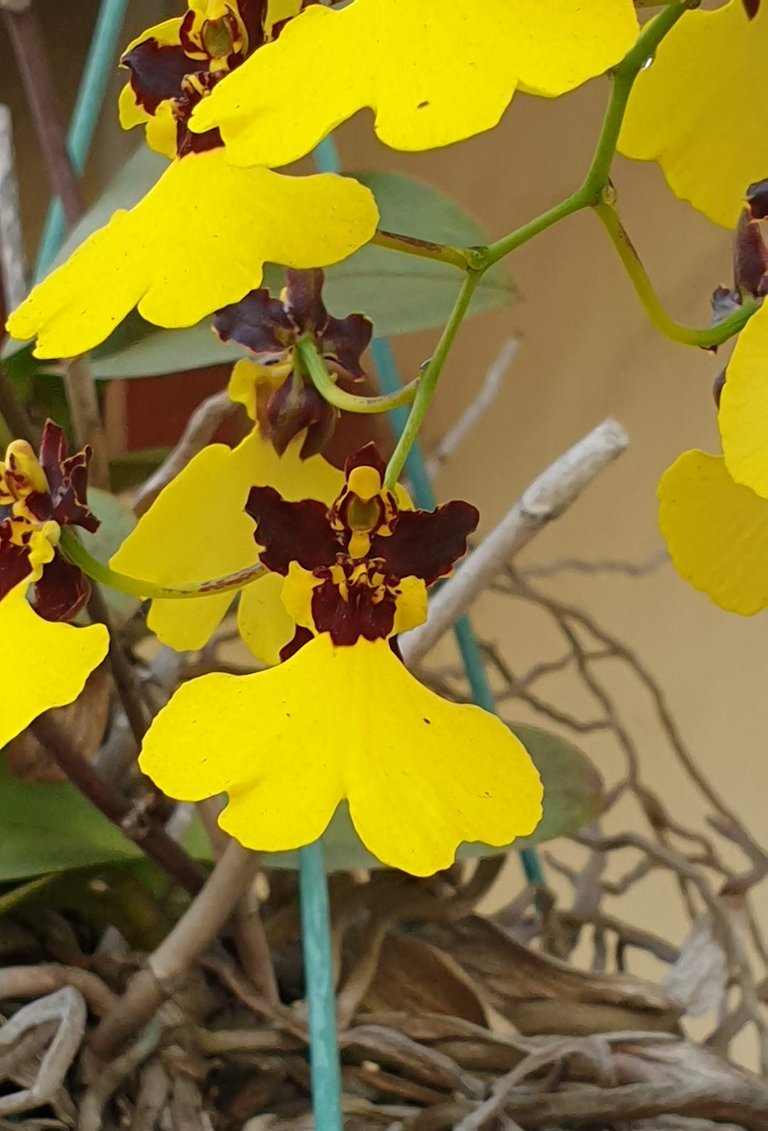 A peek at tonight's easy-peasy oven dinner served with fresh broccoli and cauliflower & cheese sauce. I did not take a pic of the final plating, as I was late, as always!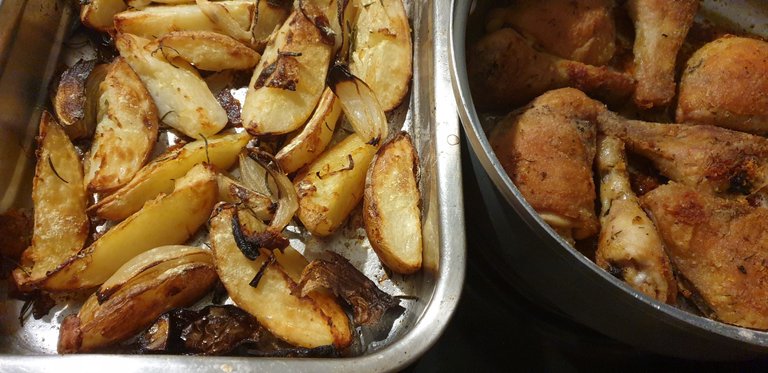 Enjoy the rest of your week friends, and please consider donating your organs to give someone else the chance at living a healthy life!

---
Original Content by @lizelle
Thank you for stopping by
Copyright @lizelle – All Rights Reserved
JOIN Hive using my referral LINK
---
---
---