Nature's Jewels - Raindrops
What is the only element needed to form a rainbow, and when do we see a rainbow?
A rainbow of course is formed by water droplets floating in the air following rain.
If you missed seeing that rainbow, and you'd like to see a different pot of gold, just take a walk around the garden or the park after rainfall, and look closely at the flowers and the leaves.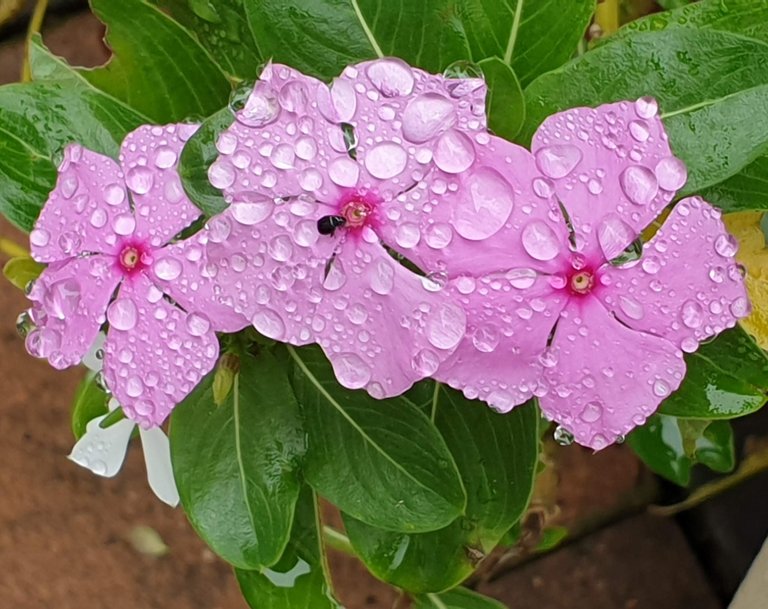 What do you see?
Perfectly formed droplets of rainwater, glistening like pearls.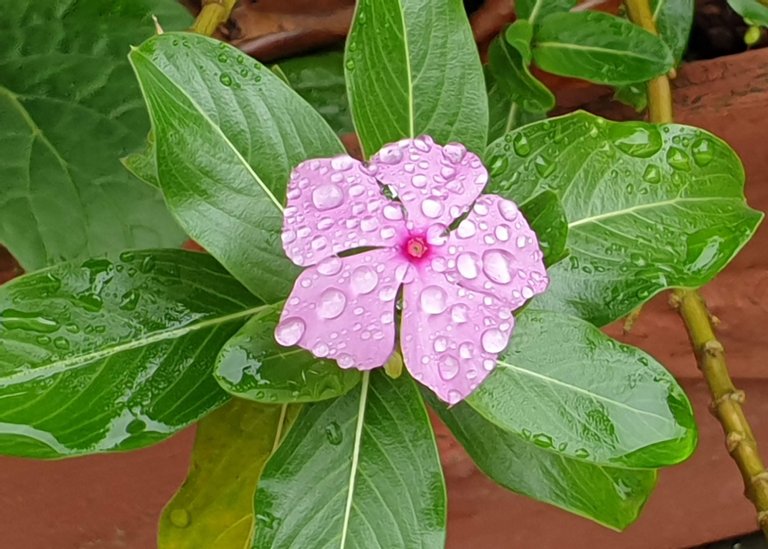 Can any human hand form something as perfect as this gift from nature?
The shape of smaller raindrops is spherical whereas the larger drops are shaped more like the top of a hamburger bun ;)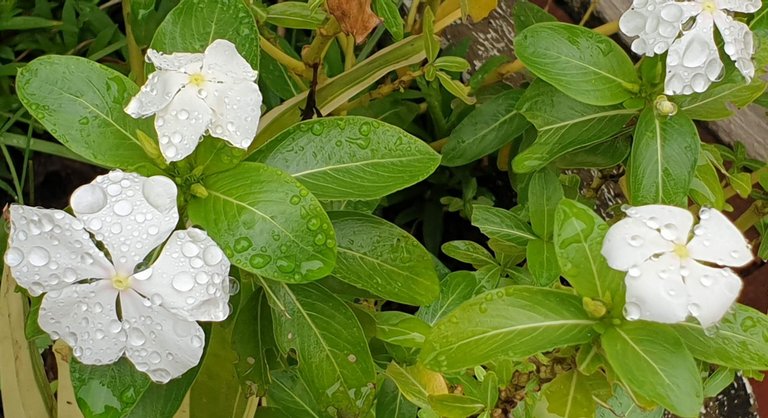 Handle with care as it only takes one careless touch to destroy all this beauty!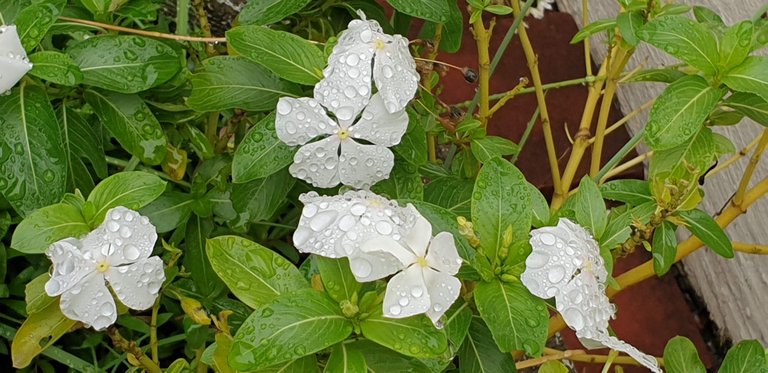 Reminds me of life itself - a careless word can be hurtful and cause irreparable damage.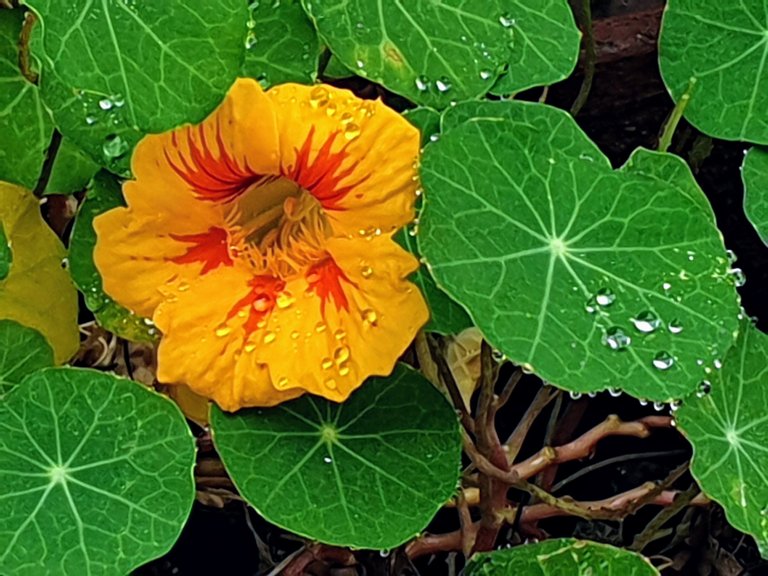 Rainwater provides nutrients to plant life, something that ordinary tap water simply cannot do.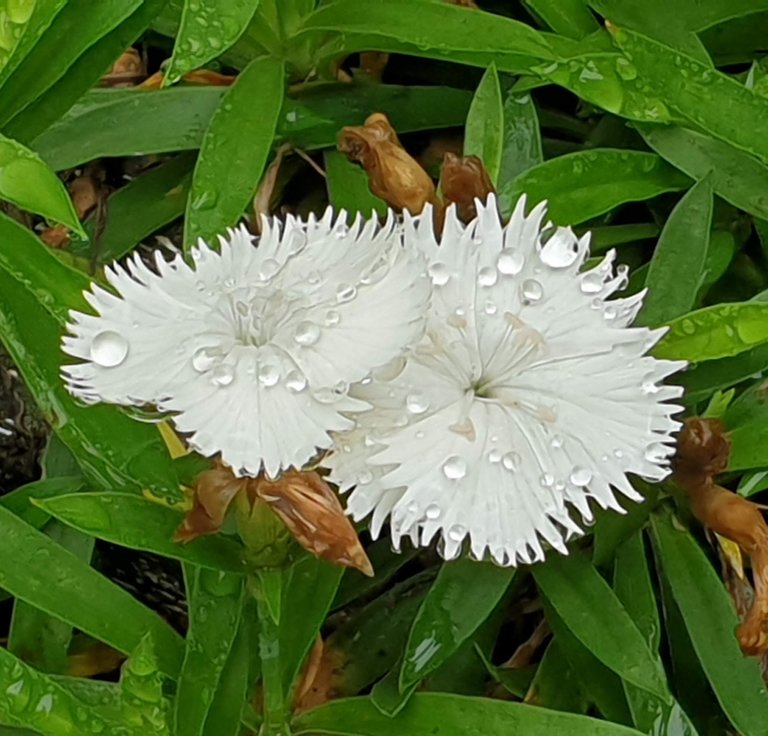 Treat everyone you meet with respect and compassion, and that is what will bounce right back to you.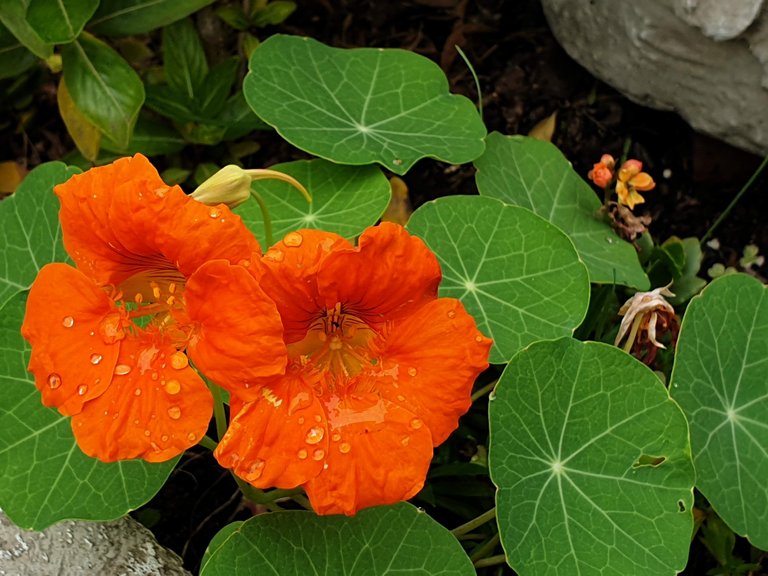 There is beauty to be found everywhere, even in simple things.
This rose bush has no buds on it, was looking really stunning when it was blooming, but seeing the raindrops on it, turns it into a work of art.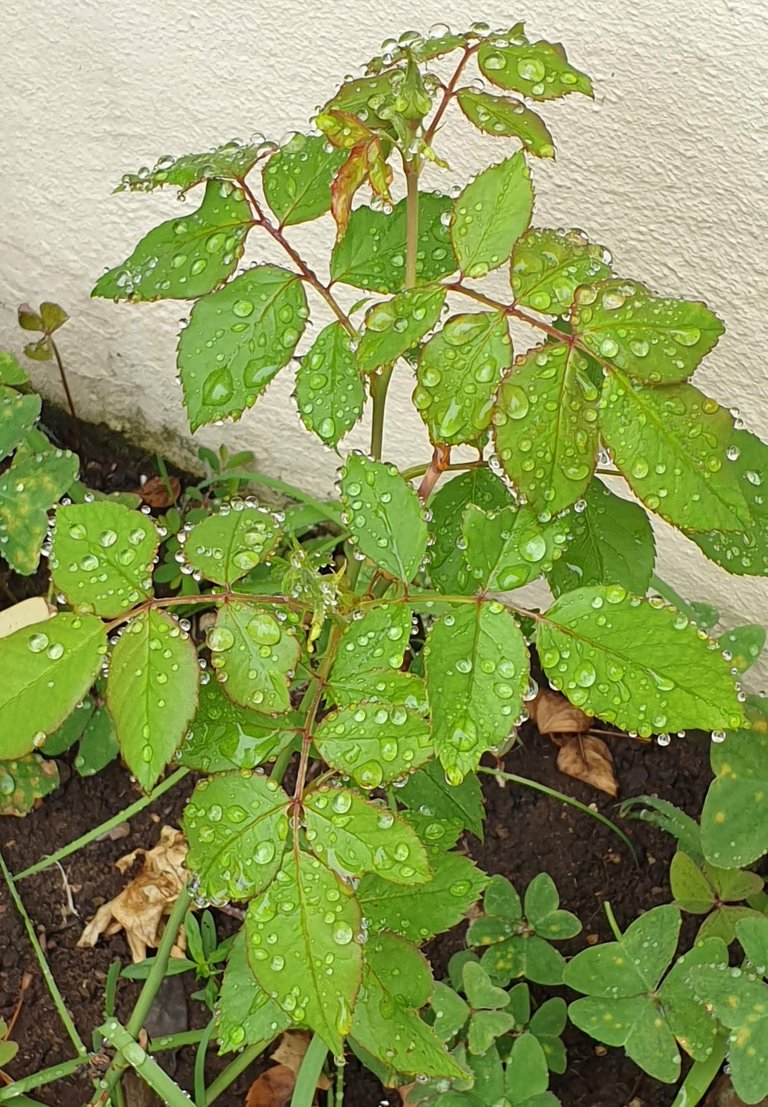 The cloverleaf has a large pearl in the centre, and is edged with a ring of smaller pearls, simple but stunning if you look closely enough.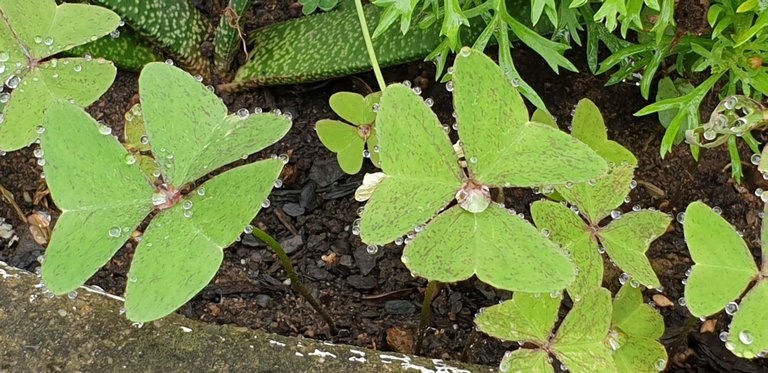 I'll end off with a Hibiscus that only has a sprinkling of raindrops left, but she's looking very happy as she wants to show off her own natural beauty.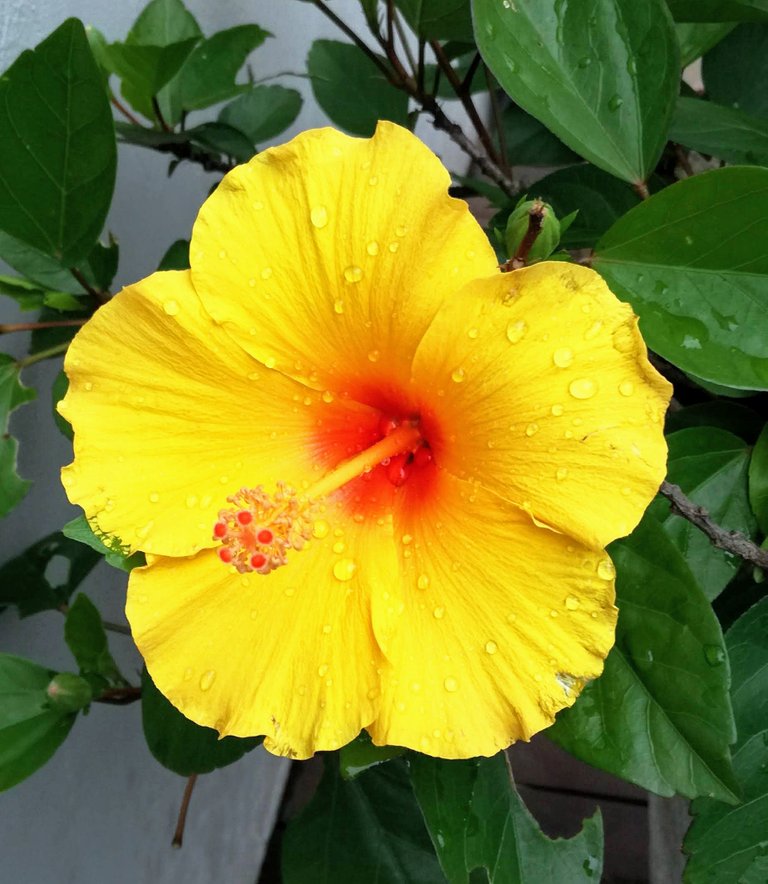 I hope you've enjoyed these images that I've shared here in the Stock Images Community for you to use freely in your Hive posts - all I ask is that you credit my images, as you would with all the images found in this awesome community.


Artwork by @artywink

...here on Hive and in our Coffee-Corner on discord!
---
Thank you for your awesomeness!
---
---