Spoils at Mugg n Bean
We've been doing much of our grocery shopping online as it's fuss-free and way cost-effective as it stops impulse buying, saves fuel, and time! I can follow the progress of the shopping on their App and agree to replacements if a particular brand is out of stock, and my order arrives within the hour!
This week I only needed a couple of things, it was almost lunchtime and we were hungry, so we stopped at the Mugg n Bean inside our little shopping mall.
Walking past the array of cakes and muffins was very tempting for sweet-toothed me, but summer's coming and I need to fit into last season's outfits ;)
See for yourself just how good it looks, and tell me what you would have chosen, taking into account that they serve humungous portions!
Rich Chocolate Cake, Lemon Meringue Pie, Carrot Cake, Pecan Nut Tart, or a Baked Cheesecake?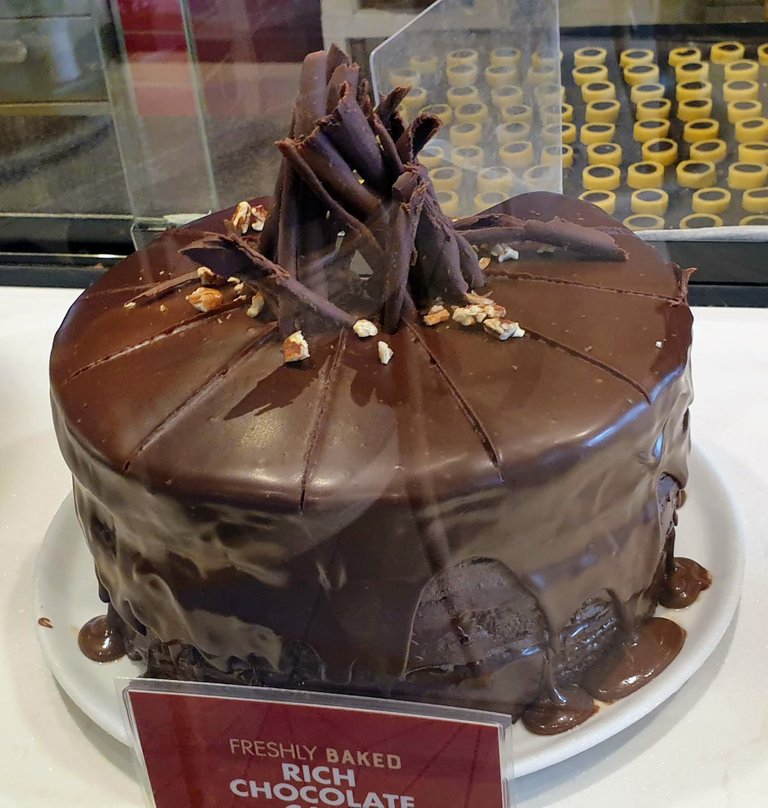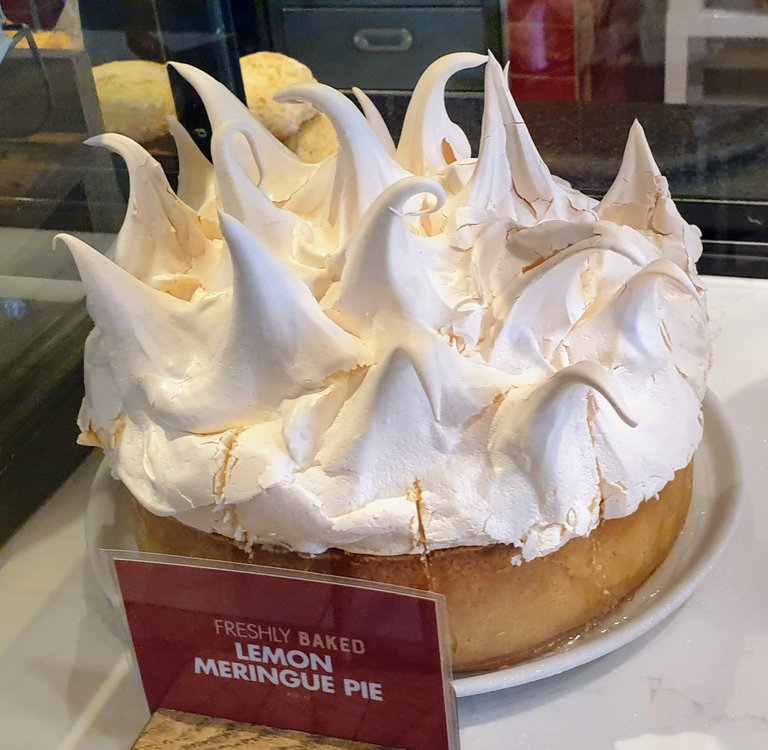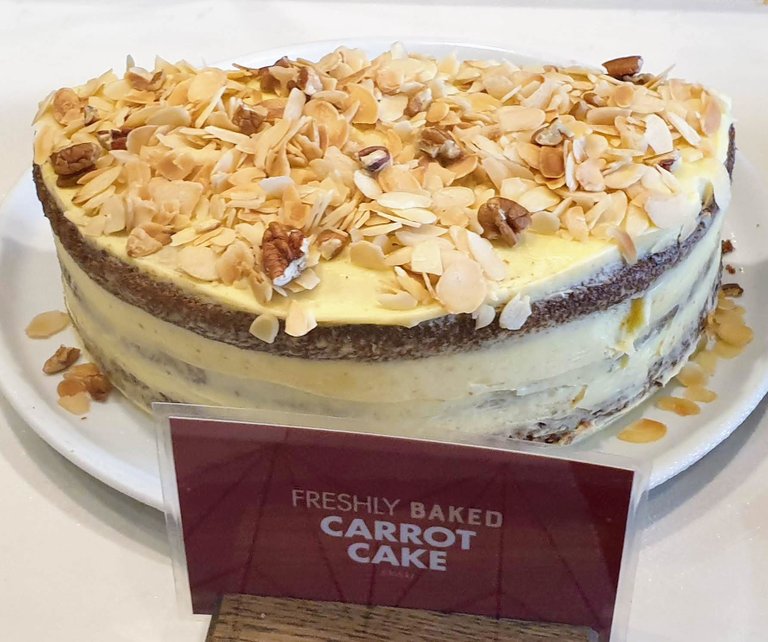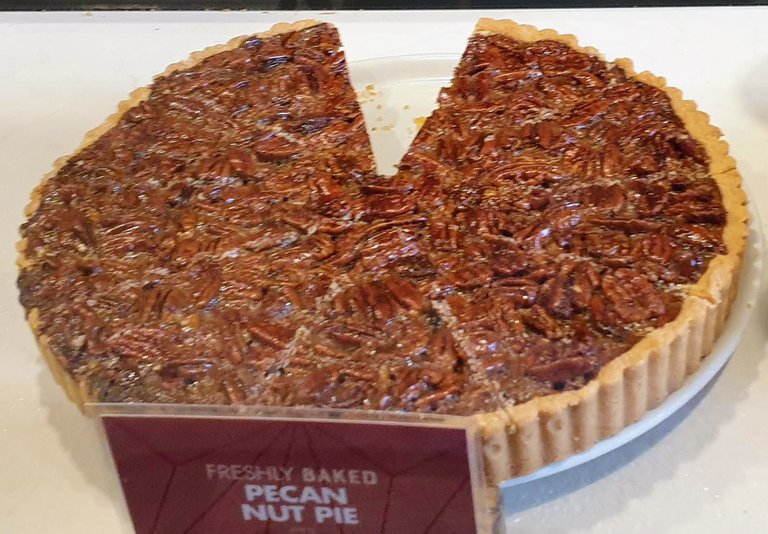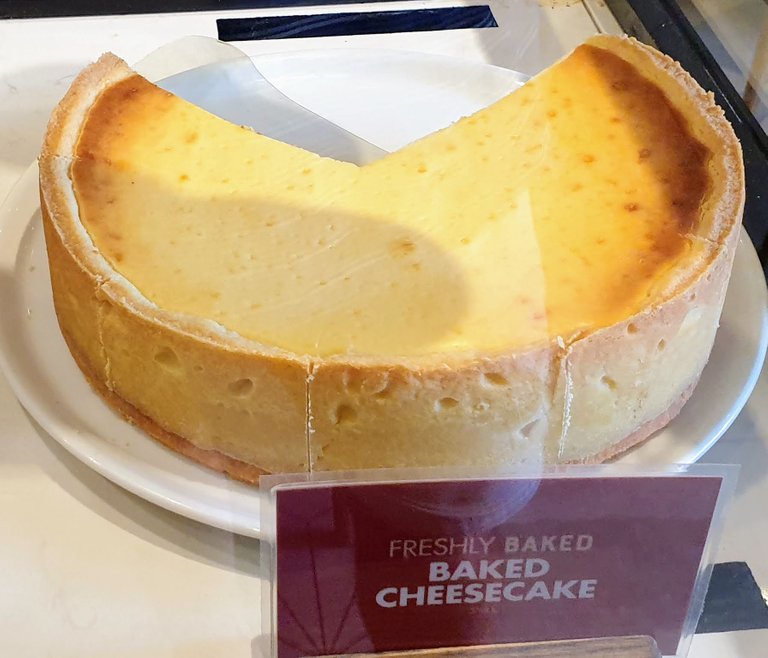 You could be less indulgent and simply order a Muffin, but here you would also be spoilt for choice with a selection of sweet and savoury muffins which are baked on-site. Of course, when the double choc muffins are baking, the aroma wafts all the way through the mall, a very clever way to call in patrons!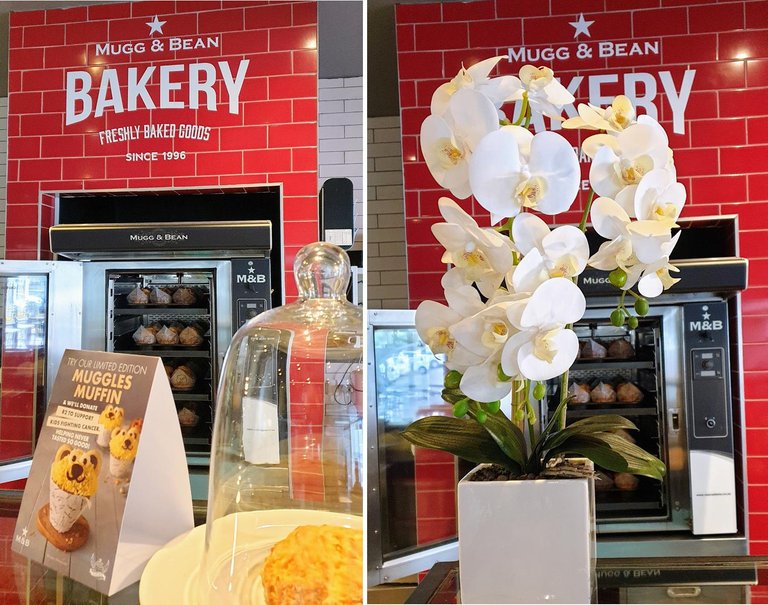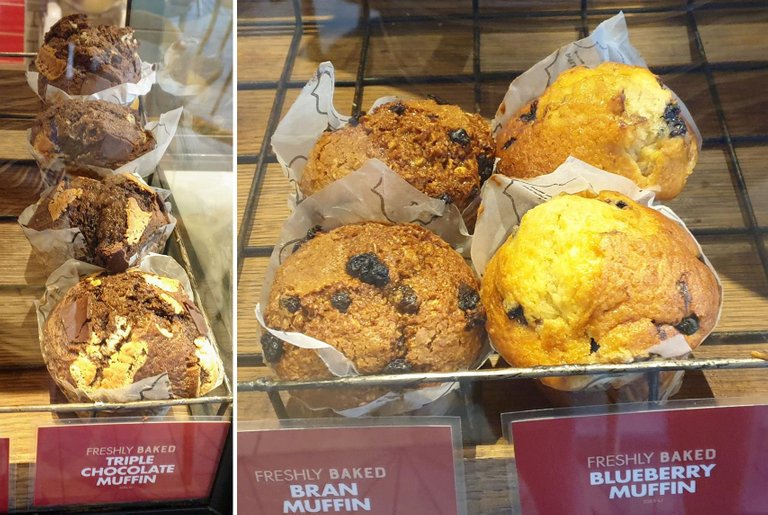 One can also buy a cute Muggles Muffin and support kids fighting cancer.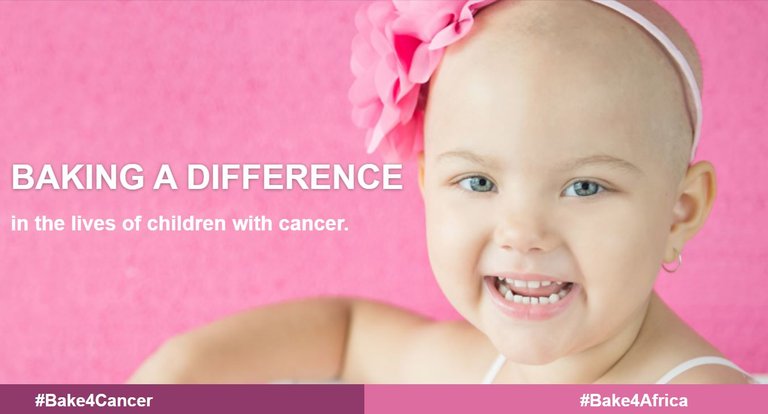 Source - Cupcakes 4 Kids with Cancer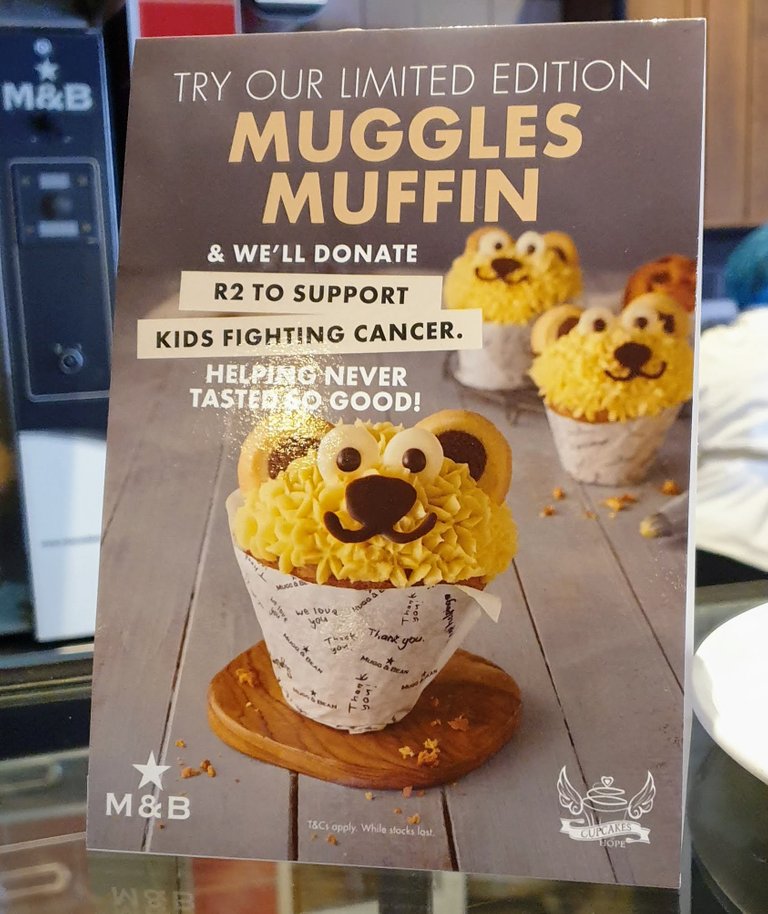 Or choose a couple of gigantic Cookies!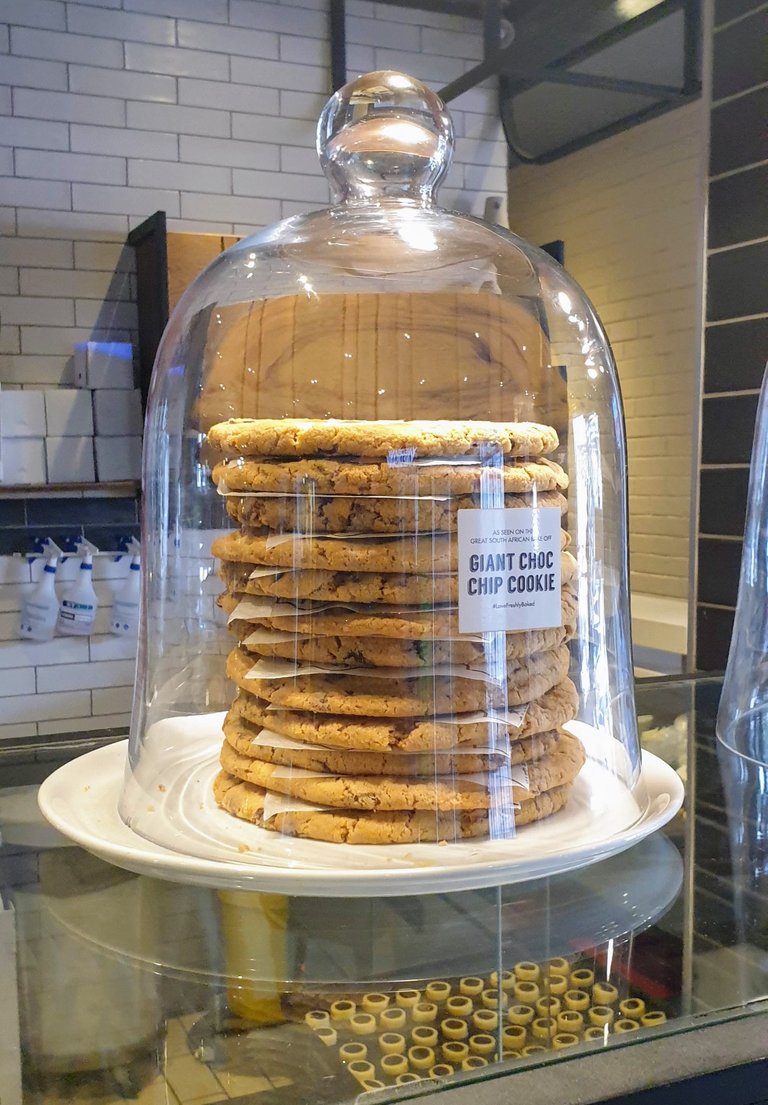 Are you hungry yet? We were, so it was down to the business of eating!
The best Cappuccino's in town arrived while we were deciding what to eat.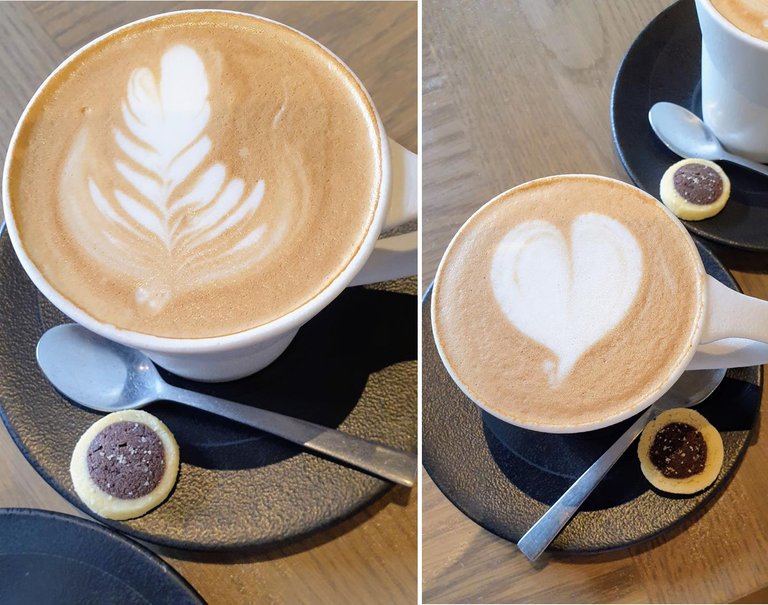 Hubby ordered a Rancheros Omelette - filled with cheddar cheese, mozzarella & shakshuka sauce, topped with chorizo, avocado, baby potatoes, charred corn, cherry tomatoes & sriracha mayo, and served with sour cream, a really indulgent omelette!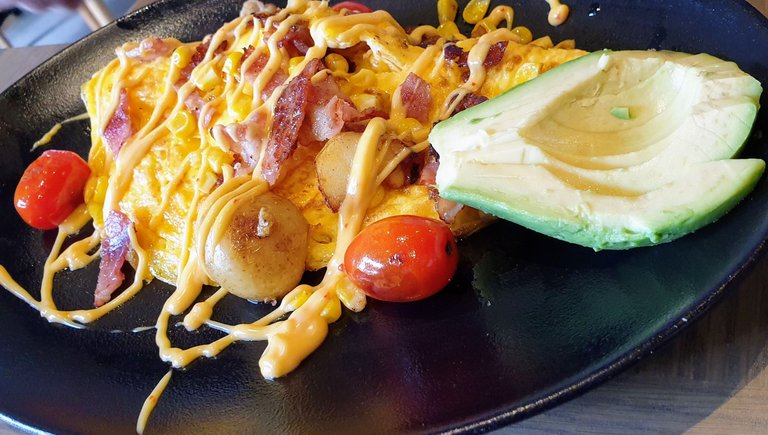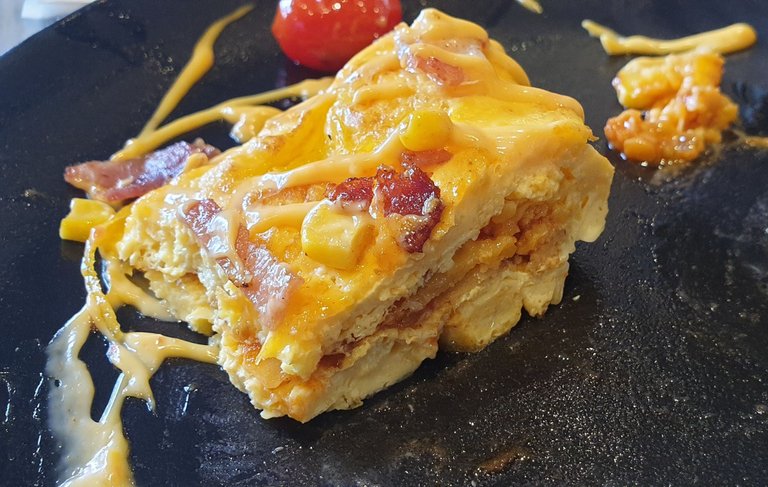 I chose a Sweetcorn Fritter Stack - Cheese & spring onion sweetcorn fritters, back bacon, roasted rosemary cherry tomatoes, avocado, & a ranch dressing. The only thing though, mine was not a stack, but it was delicious!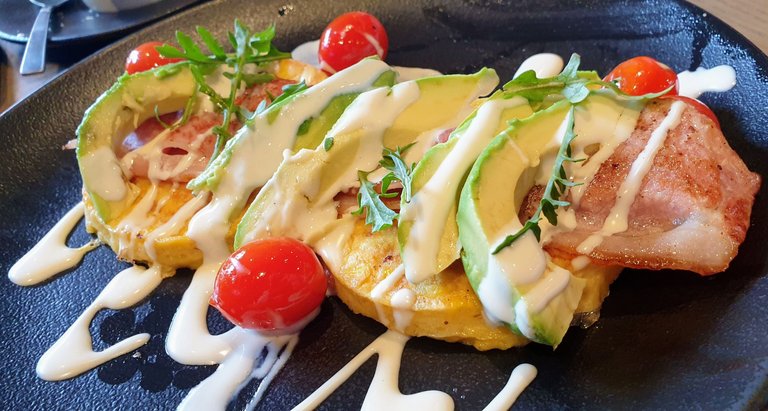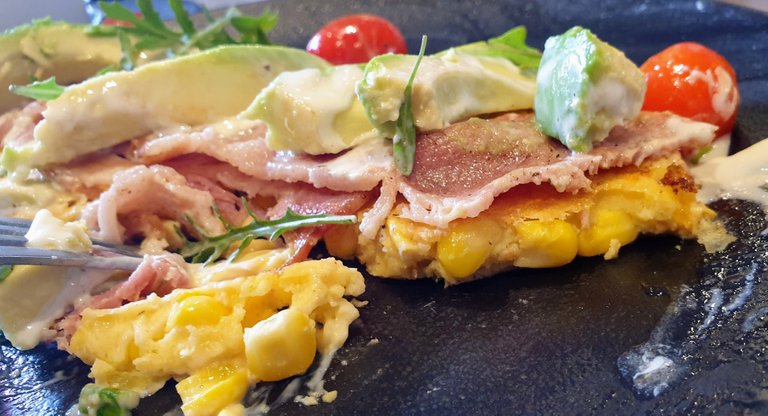 We walked off our brunch and quite enjoyed grocery shopping, which now is a novelty after months of online shopping! I ended up with a large collection of bags, but have returned some, as the store sends them for recycling.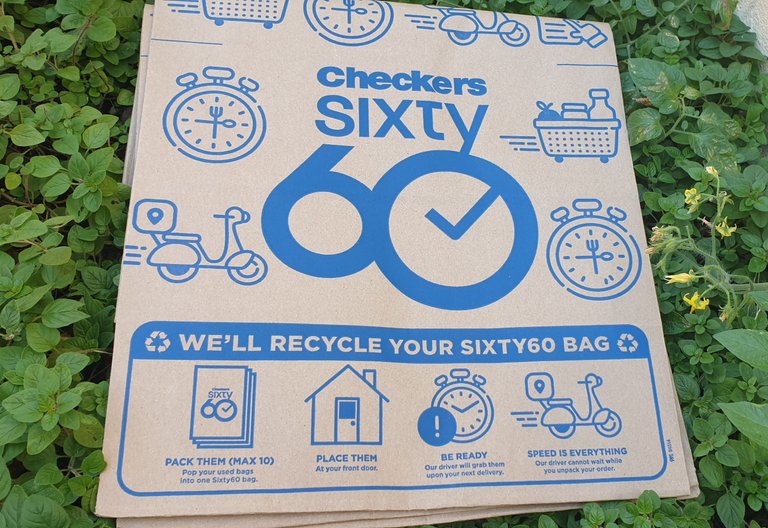 Those paper bags look sooo boring after adding a brunch stopover to our morning shopping trip, but it is a lifesaver when time is of the essence!
I'm now hungry again after looking at all this food, it's time for suppertime here in South Africa, and so I will say goodbye.
I hope you all have a fabulous Friday, I look forward to reading about your #marketfriday experiences, an initiative by the lovely @dswigle who this week took us along on a Grapes to Glass Tour at the Bull Run Winery. I see there's more to come next week, so don't forget to pop by Denise's blog next week as well, as that promises to be just as entertaining!
Cheerio all and happy #marketfriday!

---
Original Content by @lizelle
Thank you for stopping by
Copyright @lizelle – All Rights Reserved
JOIN Hive using my referral LINK
---
---
---