Para un nuevo comienzo, el perdón - Relato [ESP-ENG]

This post is both in Spanish and English, you can go directly to English by clicking Here
La vida para muchos pudiera parecerle un libro ya escrito, que solo nos toca asumir cierto papel sin habernos consultado antes, pero lamentablemente, ese pensar es el acto de evadir la responsabilidad ante los resultados de malas decisiones. Carlos y Carolina era una hermosa pareja como cualquier otra que deseaban salir adelante en busca de estabilidad, para tal fin, ambos se esforzaban al máximo para lograrlo.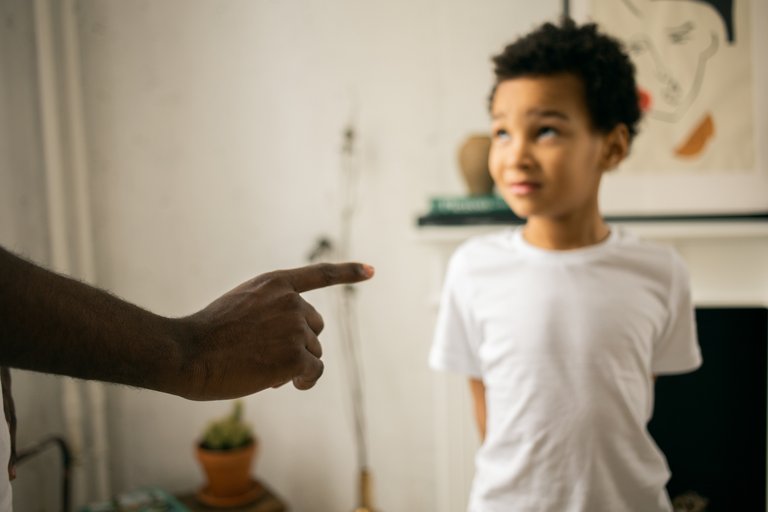 Fuente
Al pasar el tiempo todo marchaba de maravillosa, pero un día Carolina se sintió un poco mal, pronto tendrían la razón de su estado. Carlos y Carolina estaban esperando un hijo, aunque aquello no era lo que esperaban, jamás lo vieron como un error en su calendario, en su corazón hubo un sentimiento entre miedo y alegría al no saber cómo ejercer ese nuevo rol de padre.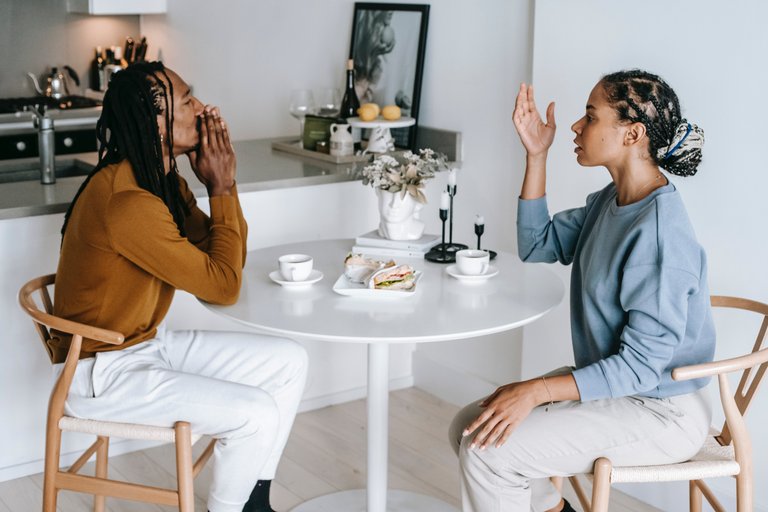 Fuente
El tiempo pasó a toda prisa, y allí tenían a su hijo en sus brazos, Ángel, este fue el nombre con que llamarían a su pequeño hijo. Carlos y Carolina se sentían felices por la llegada de Ángel, donde el tiempo no se detenía y en un abrir y cerrar de ojos, ya era casi un adolescente. Carlos adoraba a su hijo Ángel y lo complacía en todo lo que pedía, todo esto parecía algo inofensivo, sin mucha importancia, pero Carolina empezó a notar cosas en su pequeño que no le parecían bien.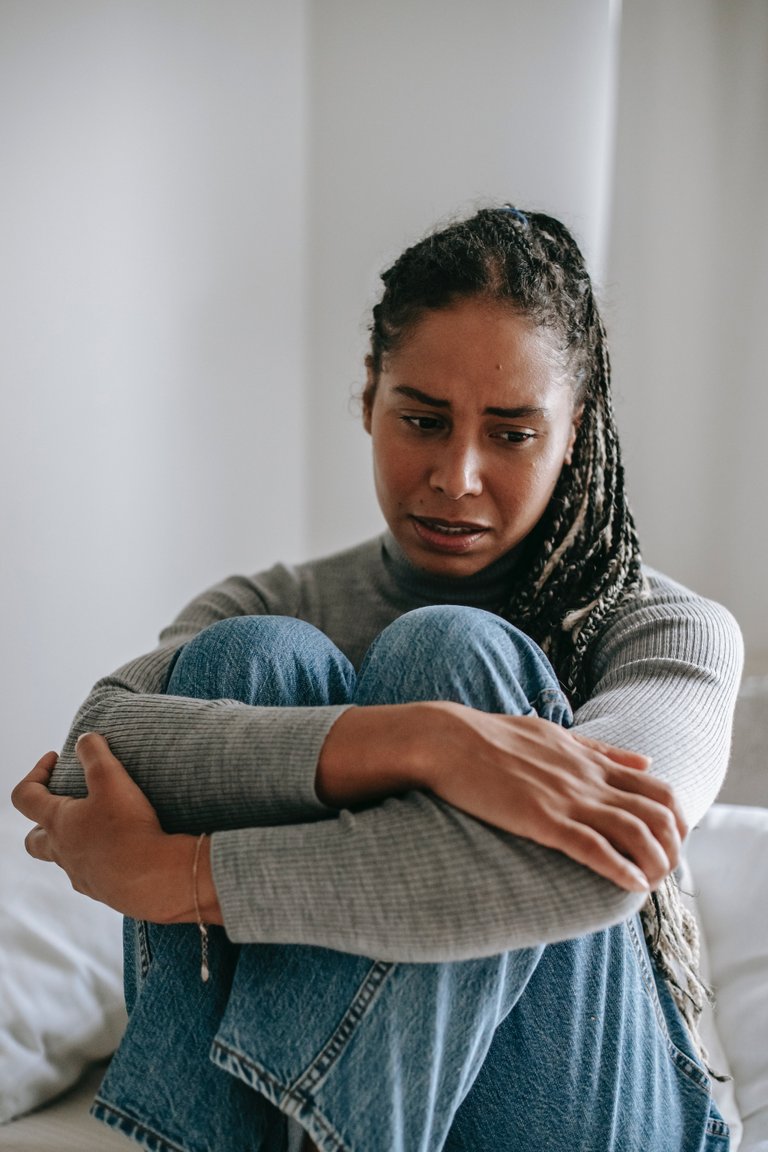 Fuente
Esto preocupo muchísimo a Carolina y no dudó en comunicárselo a su esposo Carlos, ella le explicó que Ángel tenía una conducta que le angustiaba, como por ejemplo, estaba mintiendo con tal de obtener la atención de su papá, y así conseguir lo que deseaba. Carlo no le prestó la atención debida a lo que decía su esposa Carolina, argumentando que era algo pasajero, que era la edad y creía que estaba exagerando. El tiempo siguió pasando y las cosas comenzaron a empeorar con Ángel, ya que su papá lo complacía en todo sin ver las consecuencias.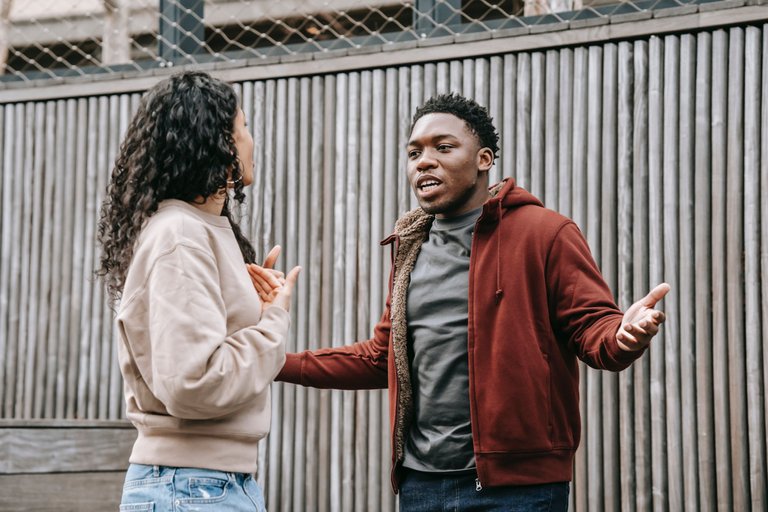 Fuente
Esto destrozó a Carolina, al ver en lo que se estaba convirtiendo su hijo, donde manipulaba a su padre para conseguir lo que deseaba, a raíz de todo aquello, Ángel ya intentaba ignorar la autoridad de su madre al ella corregirlo, porque su padre siempre lo apoyaba. Por tal motivo los problemas no tardaron en llegar en aquella pareja, la conducta de su hijo abrió una brecha debido a que discutían constantemente, Carolina le decía a su esposo que su trato para con Ángel le estaba ocasionando un gran daño.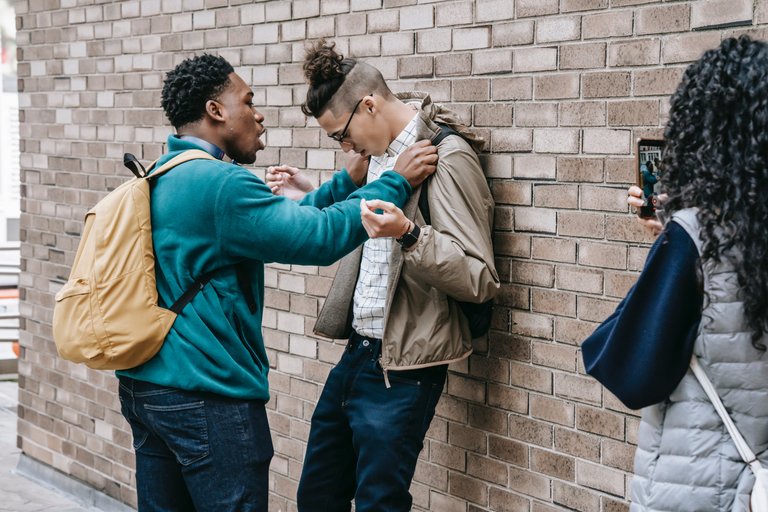 Fuente
Las consecuencias se hicieron presentes rápidamente, Ángel se había convertido en un chico arrogante, nada acorde a su nombre, donde comenzó a mostrar su verdadera personalidad en la escuela, de hecho, no respetaba a las chicas donde llegaba al punto de gritarles. Las citas de la escuela llegaron pronto debido a que Ángel se volvió peleonero, creía que los demás debían obedecerle, al igual como manipulaba a su padre. Lo que estaba sucediendo era muy evidente, y Carlos tenía que aceptar que se había equivocado al no prestarle atención a los argumentos de su esposa Carolina, cuando ella se lo decía una y otra vez.
Fuente
Aquella actitud de su parte había hecho que su matrimonio se facturara en muchos sentidos, pero allí estaban, ante un problema que los afectaba enormemente y que debían solucionar con gran prontitud, su hijo Ángel, ya que podía corregirse. No era el momento de saber quién era el culpable, sino de perdonarse y de esta manera juntos buscar soluciones, ya sin rencores ni resentimiento, pudieron ver las cosas más claras, Carlos y Carolina buscaron ayuda psicológica para ellos y su hijo Ángel, querían solventar los errores que le estaban haciendo mucho daño.
Está historia continuará...
English
For many people, life may seem like a book that has already been written and that we only have to assume a certain role without having consulted ourselves beforehand, but unfortunately, for many people, such thinking is the act of avoiding responsibility for the results of bad decisions. Carlos and Carolina were a beautiful couple like any other who wanted to move forward in search of stability, for that purpose, both made every effort to achieve it.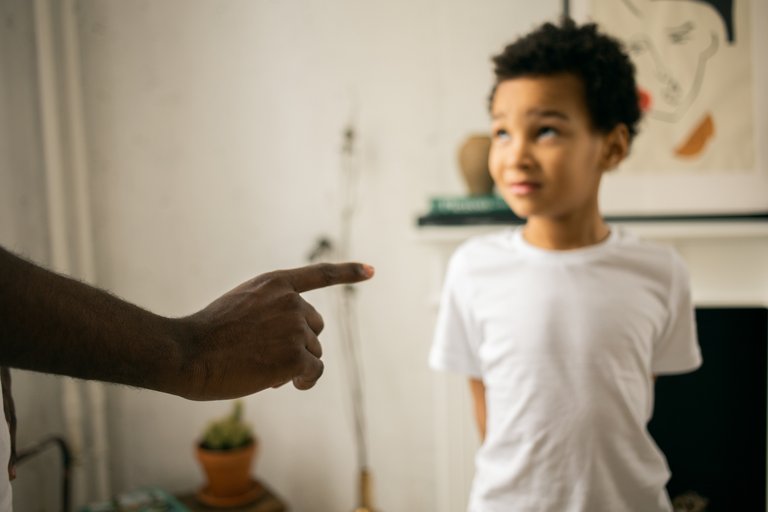 Fuente
As time went by, everything was going wonderfully, but one day Carolina felt a little bad, soon they would have the reason for her condition. Carlos and Carolina were expecting a child, although it was not what they expected, they never saw it as a mistake in their calendar, in their hearts there was a feeling between fear and joy at not knowing how to exercise this new role of father.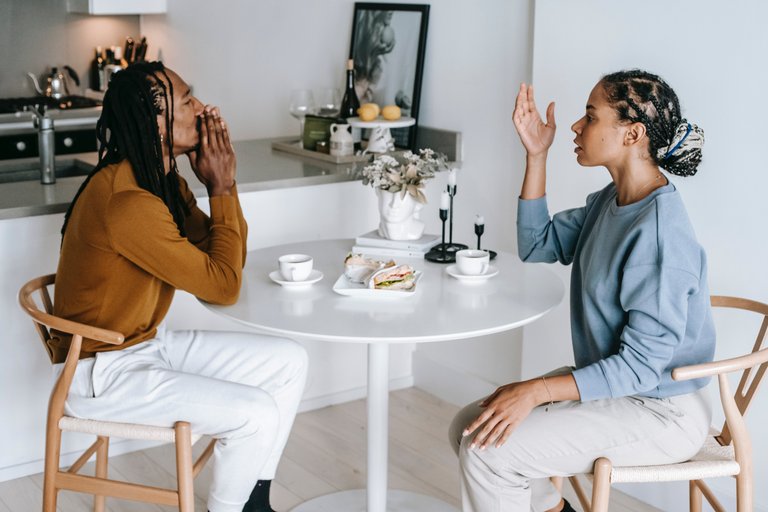 Fuente
Time went by in a hurry, and there they had their son in their arms, little Angel, this was the name they would call their little son. Carlos and Carolina were happy for the arrival of Angel, where time did not stop and in the blink of an eye, he was almost a teenager. Carlos adored his son Angel and indulged him in everything he asked for, all this seemed harmless, without much importance, but Carolina began to notice things in her little boy that did not seem right.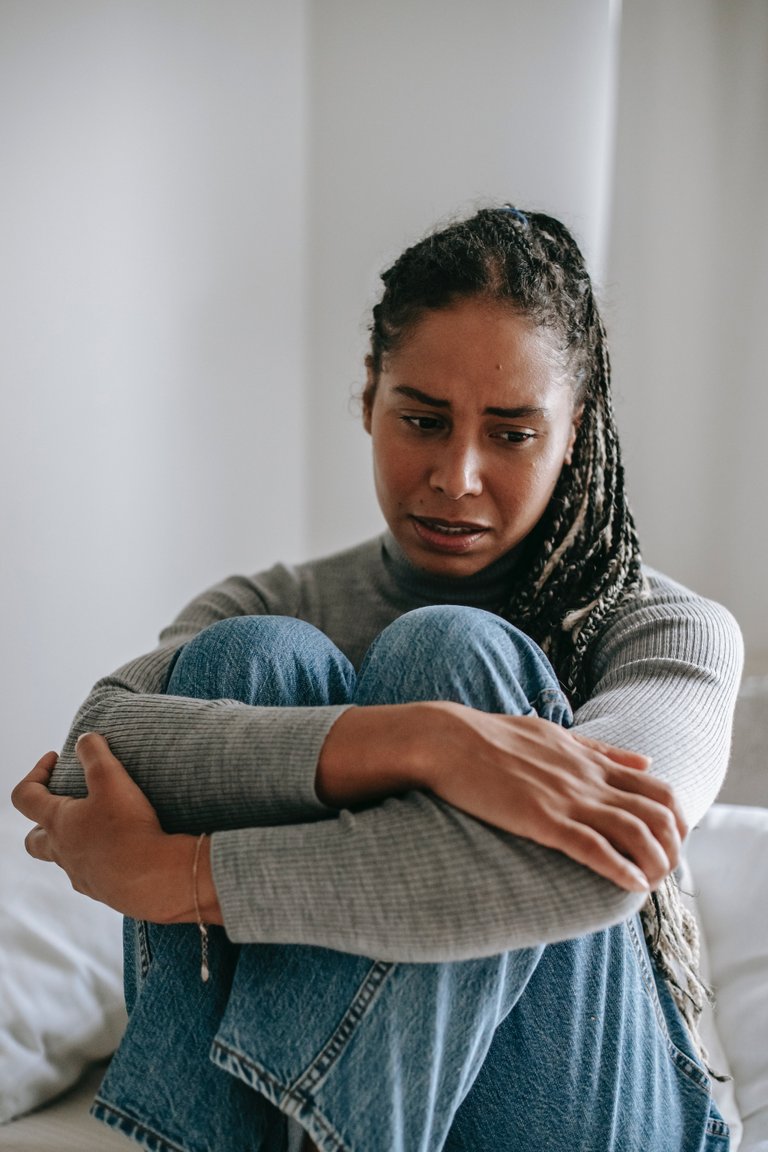 Fuente
This worried Carolina a lot and she did not hesitate to tell her husband Carlos, she explained that Angel had a behavior that distressed her, for example, he was lying in order to get his father's attention, and thus get what he wanted. Carlo did not pay enough attention to what his wife Carolina was saying, arguing that it was something temporary, that it was his age and he thought she was exaggerating. Time went by and things began to get worse with Angel, as his father indulged him in everything without seeing the consequences.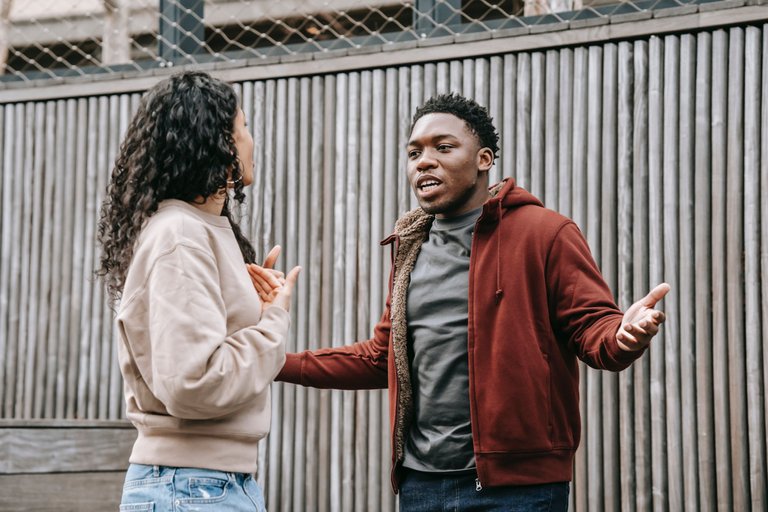 Fuente
This devastated Carolina, seeing what her son was becoming, where he manipulated his father to get what he wanted, as a result of all that, Angel was already trying to ignore his mother's authority when she corrected him, because his father always supported him. For this reason, problems did not take long to arrive in that couple, the behavior of his son opened a breach because they were constantly arguing, Carolina told her husband that his treatment of Angel was causing him great harm.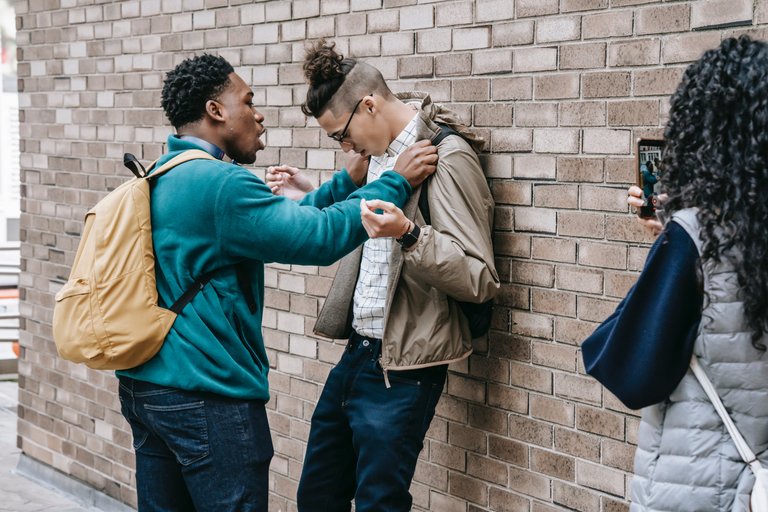 Fuente
The consequences came quickly, Angel had become an arrogant boy, nothing according to his name, where he began to show his true personality at school, in fact, he did not respect the girls where he got to the point of yelling at them. The school dates came soon because Angel became quarrelsome, he believed that others should obey him, just as he manipulated his father. What was happening was very evident, and Carlos had to accept that he had been wrong not to pay attention to his wife Carolina's arguments, when she told him over and over again.
Fuente
That attitude on her part had caused their marriage to be billed in many ways, but there they were, faced with a problem that affected them enormously and that they had to solve very quickly, their son Angel, since it could be corrected. It was not the moment to know who was to blame, but to forgive each other and in this way together look for solutions, without resentment or resentment, they could see things more clearly, Carlos and Carolina sought psychological help for them and their son Angel, they wanted to solve the mistakes that were hurting him a lot.
This story will continue...

Banner elaborado por mí en PowerPoint 1, 2. 3, 4.
---
---