GODS UNCHAINED - WEEKEND REPORT FROM MYTHIC & UNPACK REWARDS
Hello world and fellow Hivers
Another Weekend event has passed and I'm not entirely happy about my performance, but I did I tried my best! I think again that the main problem with my performance was that I was getting outplayed by some decks that are too powerful atm! We will discuss this later with more details. I will play a lot of matches throughout the week because I want to test some new additions to my decks and I will probably focus on updating my Nature deck!

Deck List
Light Deck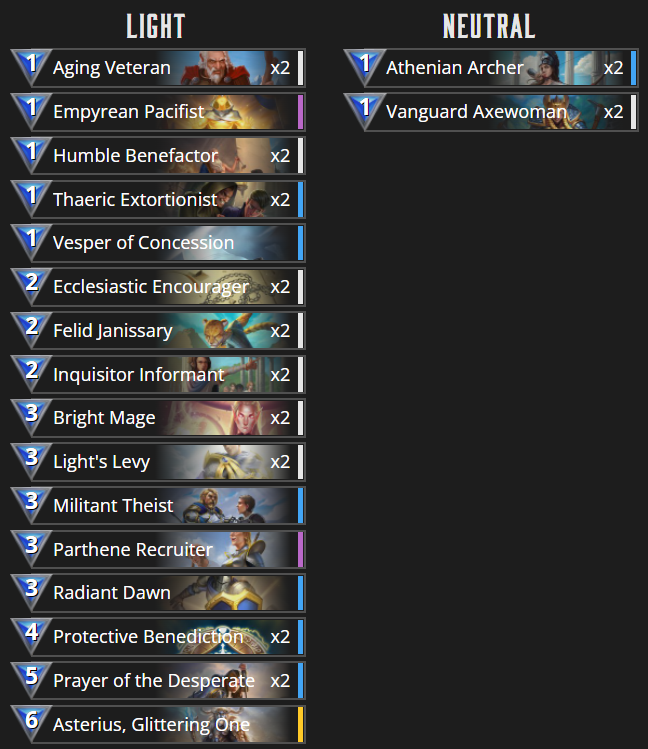 I tried to update my previous deck with some necessary additions like the relic Ecclesiastic Encourager, I added of course another Prayer of the Desperate and the last thing I did was to add the Thaeric Extortionist, a card with a huge value! But if you will find out in a little bit, you will see that these changes weren't good enough!
Nature Deck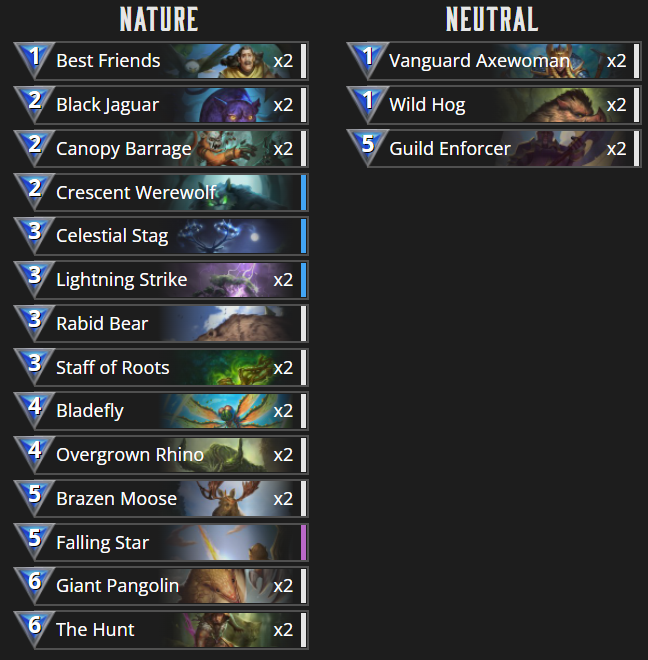 This is the other deck I used in last weekend's event and as you can easily understand the reason was that my performance of my Light deck was not so great! I did win a couple of games with this deck also but I switched again after some losses.
Report from Weekend Event


The rewards are definitely better than my previous weekend event and I'm glad for that but I didn't manage to reach my goal of 15 wins! I will try to do better next week and maybe I will try to construct a meta deck but that depends on how my matches over the week will go. To be honest, I don't even know how can I counter decks like Heirloom Death Deck, because that was the main reason I lost so many battles. If you know of any good budget solution to this, please let me know in the comments!

Unpacking Rewards






I am very satisfied with the rewards because I didn't have a single copy of the majority of the cards that I got! As I said many times before my main goal is to expand my collection and to have the ability to construct many decks!

Watch the Action!
Now you can see one battle for my latest weekend grind and watch how my deck performed against a Light deck! I am expecting your comments and your thoughts about the battle in the comment section! I hope you will enjoy it!


Images used in this post are owned and open-sourced by godsunchained.com
The thumbnail of this post was made at canva.com
If you're looking for the next game to play, Gods Unchained is a great game that you should check out. Sign up using my referral code: fpYKjVqOJW on the website here https://godsunchained.com/account/register?referral=fpYKjVqOJW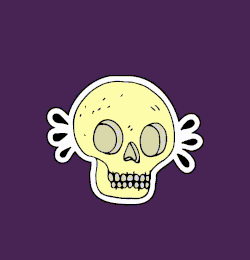 ---
---