SPLINTERLANDS- HIGHLIGHTS FROM THE LADDER - BRAWL REPORT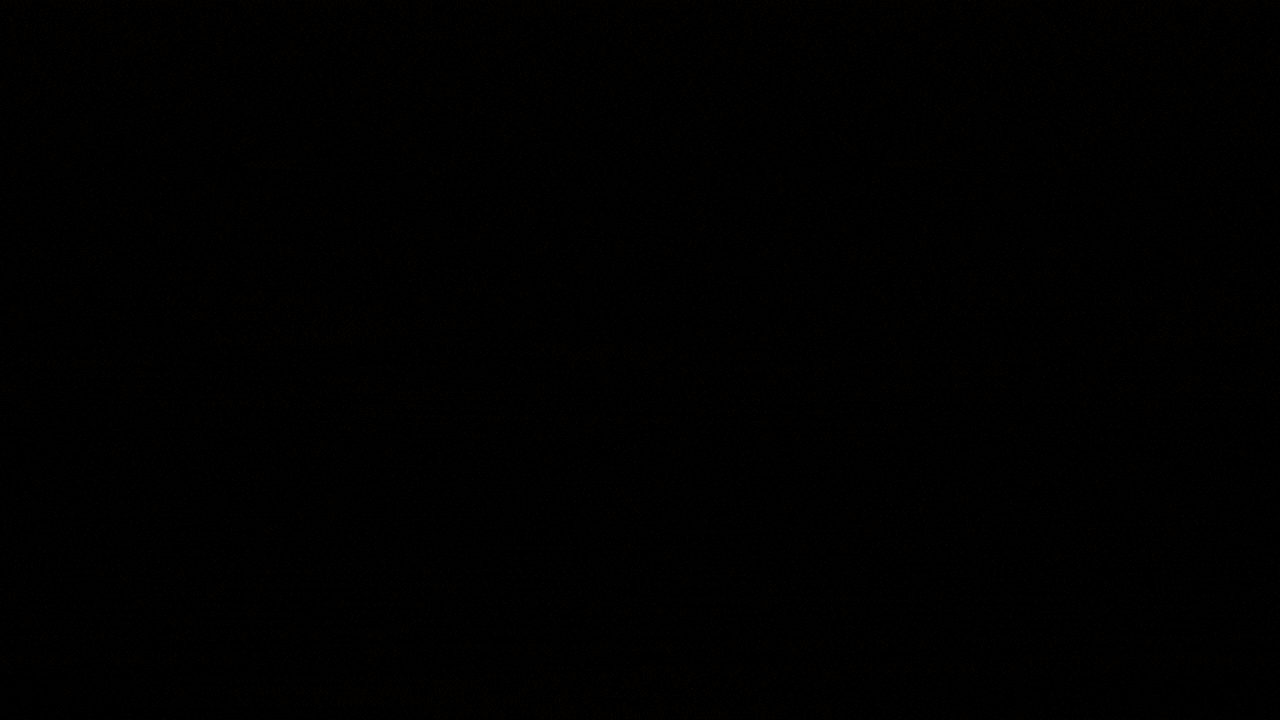 Hello world and fellow Hivers
Today we are going to have a slightly different kind of post and by that, I mean that has been quite a while since the last time that I shared with you a brawl report. The reason was that I played usually Fray 11 and I had 2-3 battles to play in each brawl so I didn't believe that it was enough content to share with you. Well, this time I managed to enter Fray 2, which means we can only play Novice League level caps and we can use all cards available. So as you understand things are going to be pretty interesting today and we are going to review formations and cards for the first time here. Also, the initiative for this post is the Social media challenge from
@splinterlands
If you are familiar with the game please skip the next part, if you are new to Splinterlands, I will make a summary for you! I will try to explain what is this crypto game with a few words!
So if anyone is new here and doesn't know what the game is about let me explain it to you. Splinterlands is a play to earn a game in the NFT world. The game operates in the Hive blockchain and it is a trading game genre! To put it simply it's a card game that whenever you win you earn SPS and RP, the more you play and you are going up the ladder, the more rewards you get in quantity both for SPS & RP but you even get better rewards from the chests you are going to open. If you want to join and take a taste of the game, you can do that for free but if you want to start earning SPS and grind for NFT cards and earn more rewards you must buy the Summoner's Spellbook. I totally recommend starting your journey today and to help you with that we are going to review today one battle for my daily ranked games!

BRAWL REPORT
So before we begin with reviewing each battle individually I would like to say some things about the overall experience I got from this brawl. The first thing is that overall I'm pretty pleased with my score (I managed to perform a 5-2 run) but I believe that I could do better because as you would see in a bit the 2 battles I lost were pretty close between winning and losing. Also, this is one of the few times that I played in this fray, so if you have any interesting combo that you have to suggest I would be pretty pleased to view it. So comment below about any suggestions, tips, or questions.
First Battle
The first battle that we are going to review today is against the number one guild of the @thgaming community and some will say that I will not be much angry if I would lose by a THG but I am here to compete against friends too. This battle was very difficult and pretty intense, to be honest, I thought that the final result would be different but as you would see pretty unexpected things happened during this matchup.
I would try to give you a short write-up about the basic things that we are going to witness here. So I decided to focus on attacking my opponent's backline with half of my monsters and the rest of them to keep the pressure on the frontline. In order to secure my formation from incoming attacks I placed in the tank position the Djinn Chwala for the Thorns ability and in the second position I placed Venator Kinjo in order to stop the blast damage. My third choice was River Hellondale and the main reason I chose it was the ability to Resurrect.
Second Battle
The second battle was a pretty interesting one because I chose pretty much the same tactic as my opponent but I chose to add some extra cards that could help me or destroy me. Enjoy
Third Battle
For the third battle I chose a full magic attack formation. Every card I placed had a significant role to play. The MVP of this battle was Captain Katie by far and as you would see we manage to activate the bloodlust ability several times. Also High priest Darius did a wonderful job and the rest of the team performed pretty well. Tbh I didn't feel any thread at any point of the battle.
Fourth Battle
In the fourth battle, we had to deal with the Opportunity ruleset, and whenever I face this particular rule you know that I love to play some big melee attack monsters. The MVP of this battle was the Chimney Wallstop, a pretty great Gladiator card that helped us a lot in this battle and secured us a great result. Enjoy!
Fifth Battle
This battle is pretty similar to the third because my lineup is the same as before except for one card. In this situation, I decided to use the card time mage in order to reduce the speed of my formation and find the necessary time needed in order to destroy my opponent's lineup. Also, like the third battle, one of the most useful cards in this lineup is once again Captain Katie. I really liked this lineup tbh and I would use it again in the future.
Sixth Battle
This was my last battle and it was again pretty hard to predict it as you would see too. I really believed that I could win this one but I had to do it quickly enough because I didn't choose strong flying type cards. I decided to out-damage my opponent and not focus on having many Flying type cards. You would see that in the end, I lost because my cards missed some of the attacks that have been done.
The Results
As you see my final score was 5 wins and 2 losses. Also, yeah I've got a free win too and that felt kinda bad because I wanted to show you the formation I used there.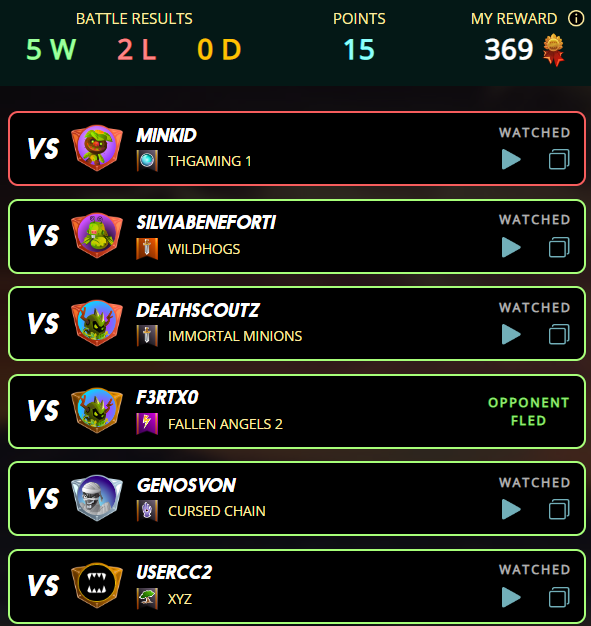 Thank you for reading
Don't forget to leave your thoughts and questions in the comment section!

If you want to see more of my posts and take participate in future giveaways I am planning, you should follow me.

I will distribute some @lolztoken in the comments!

Also, you can check out the @thgaming community for more amazing content and rewards!

Make sure to stop by the @thealliance and their discord server, you will find plenty of help and many rewards waiting for you!

Images used in this post are owned and open-sourced by splinterlands.com

Thumbnail was made on canva.com

If you didn't join SPLINTERLANDS yet here is my referral link:
https://splinterlands.com?ref=lofone


---
---