SCAVO FIREBOLT (Fire Splinter Unit) - Share Your Battle! Weekly Challenge
Battling with Fire unit cards in #Splinterlands is more fun than any other splinter unit cards because they do not bruise their targets, they make them bleed fire out of their molten bodies.
This time Splinterlands weekly challenge has given us a chance to shine with the fire unit card which is "Scavo Firebolt".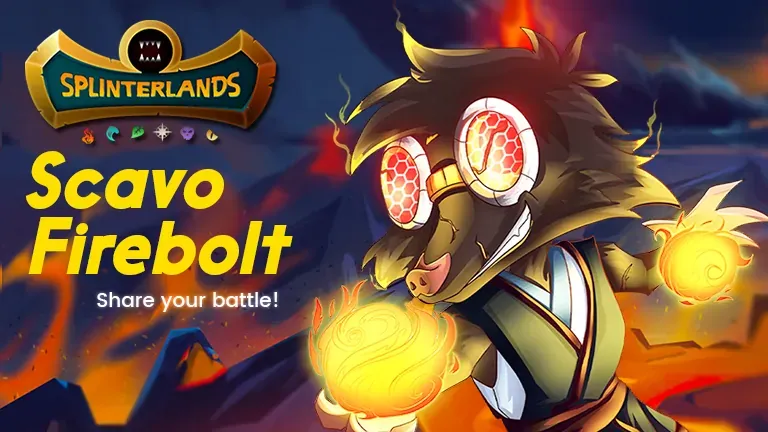 LORE
Scavo Firebolts are related to the genus Talpidae a mole-like creature in shape. Constantly taking toxic gas from 'Mountain of Ash', they turned into highly wise and clever creatures. Scavo Firebolts attuned to their fiery premises and gained the ability to throw firebolts on the enemy from a long distance, if they found an enemy stunned and in faint conditions, their attacks became highly devastating.
Scavo Firebolt Card Skills and Abilities
| | |
| --- | --- |
| | |
| Level 1 | Level 8 |
Card Level Sheet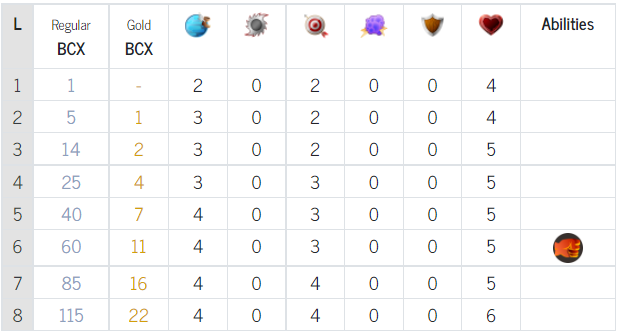 Splinter = Fire
Rarity = Rare
Card Type = Regular and Gold Foil
Mana Consumption = 4
Ranged Attack = 2 up to level 3, 3 up to level 6, and 4 up to level 8
Armor = No armor
Speed = 2 at level, 3 from level 2 to 4, 4 from level 5 to 8
Life = 4 from level 1 to 2, 5 from level 3 to 7, 6 at level 8
Special Abilities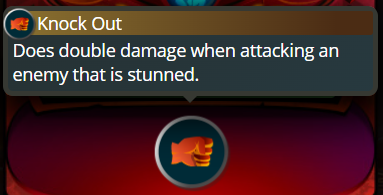 Know Out ability starts from level 6, it does twice the normal damage to stunned enemies.
Battle Lineup: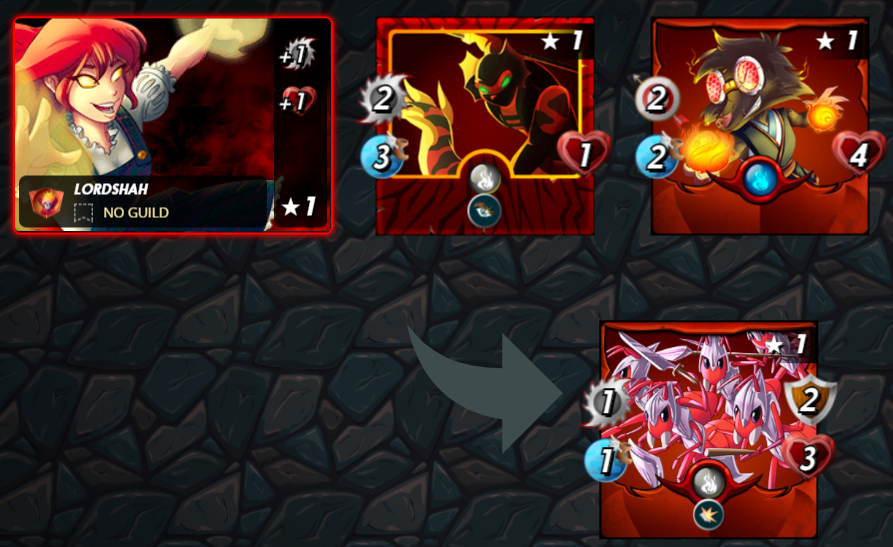 Summoner used Tarsa (Level 1)
1 - Antoid Platoon (Level 1)
2 - Serpentine Spy (Level 1)
3 - Scavo Firebolt (Level 1)
Enemy's Squad


Summoner used Mother Khala (Level 1)
1 - Blinding Reflector (Level 1)
2 - Celestial Harpy (Level 1)
3 - Herbalist (Level 1)
4 - Stitch Leech (Level 1)
5 - Xenith Archer (Level 1)
Battle Commentary / Strategy:
It's time for the battle to commence, so here is the video of this fierce battle between Fire Splinters against Life Splinters, an army of 3 takes on a crowd of 5.
The boastful Tarsa believes in boosting her allies in battle, so she bestowed the whole party with +1 melee attack and +1 HP, and the army is ready to attack honorably.
Mother Khala is a cool person by nature, but after a fight with 'Chaos Demons', she lost her teeth and also some of her powers, therefore she can only enhance the +1 HP of her team.
Since it is a low mana battle, it felt like the numbers game could turn the tide of the battle, but the Fireteam was very much determined to achieve a victory. Let's see how valiantly both teams fought this battle.
Round 1
Opportunity seeker, Serpentine Spy is ready to deliver a killing blow to Celestial Harpy, because she has the lowest HP, one hit, and she is gone. Blinding Reflector takes a fireball from Scavo Firebolt, his armor gets nice damage.
Herbalist, Xenith Archer, and Blinding Reflector all hit Antoid Platoon, but their toughness is unbreakable. Then Antoid Platoon cripples the armor of Blinding Reflector leaving him defenseless. Stitch Leech attacks Scavo Firebolt from behind, which causes him to lose 2 HP.
Round 2
Serpentine Spy impales his harpoon into Herbalist's heart making him burn like a wooden log. The next attack is made by Scavo to Blinding Reflector, two big lava balls scorch him to smell his own burned flesh. Xenith Archer once again tries her best to damage Antoid Platoon, but all goes in vain.
Stitch Leech sucks more blood from Scavo Firebolt leaving him to 1 HP. Then Antoid Platoon carve their mandibles into Blinding Reflector's flesh, he hits back but he is now so weak to do any damage.
Round 3
Serpentine Spy grabs Blinding Reflector and injects his lethal harpoon into his belly sending him to the depths of Mountain of Ash.
Scavo Firebolt takes his revenge on Stitch Leech by hurling a huge fireball on its head, Antoid Platoon waves their antenna and the whole platoon quickly shreds Stitch Leech to pieces.
Round 4
Xenith Archer is now surrounded by Antoid Platoon, she cannot do anything, the fear of death is evident on her face, Serpentine Spy's harpoon becomes a flaming rod, he swings his harpoon to topple Xenith Archer, then jumps over her body and delivers a blood splashing blow to her.
The battle is over Fire Splinters are now cheering their victory, they all doing a flame dance. Scavo Firebolt silently heads back towards Mountain of Ash.
The battle strategy worked like a charm, because I had used 3 cards, and luckily the opponent did not use magic units. The shield ability worked quite well saving Antoid Platoon till the end, and Scavo Firebolt helped damaging armor of Blinding Reflector, which turned the tide of the battle.
How Good is Scavo Firebolt
This fiery monster seems a good fit for a low mana battle, in this battle he has survived till the end, so I can assume that his survival rate is moderate, because some battles go up to 8 rounds. His survival rate can be higher if leveled up to maximum, as he gets increased hit points and the attack.
He can be extremely dangerous when used with a card having 'Knock Out' ability because his damage turns 2 times powerful.
Overall, Scavo Firebolt is an average card, which is good for low-ranked battles such as Bronze III to Silver III.
---
I hope you have enjoyed this Splinterlands battle, tell me about your experience with the Scavo Firebolt card in battles.
---
Want to join Splinterlands Adventures, click the image to visit the game website: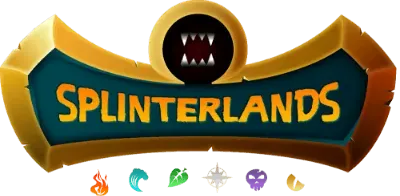 ---
Image Credits:
Front Image is taken from Weekly Challenge Announcement Post
All other images are taken from Splinterlands.com Website.
Video was made by Lordshah and uploaded on YouTube.

Posted using Splintertalk
---
---