Things Are Not Working for Splinterlands as I Expected
The Splinterlands season has just ended yesterday, and many of you had felt hopeful to get some nice goodies out of the seasonal chest rewards, here I am talking about the players stuck with Bronze III rank, many of you had received tons of potions or few fragments of credits.
LEGENDARY SEASON REWARDS
Well, revealing my season rewards, I have found exquisitely rare stuff, as you can see in the below image, 3x Legendary Potions, the way the name 'Legendary' is given to them feels like this potion will just pop up and reward you with a nice legendary card, but in reality, these potions only add a small chance of getting something rare out of packs when you open them owning one these bulky potions. Now, I don't know if the player has to dip the pack into the legendary liquid filled inside those pink containers.
Then there is another greatness from the chest known as Alchemy Potion, it provides a boost to get 'Gold Foil Card' from the packs in very rare conditions, I have no idea I'll be using them any sooner.
By the way, these potions are charges, as you know "Charge = Current x Time" measured in Coulomb, Charles-Augustin de Coulomb was a legendary physicist, so I guess the potions in Splinterlands have some connection with Mr. Coulomb. Shhhh! it is off-the-topic.
Now, let's talk about the epic reward, yep it is don't laugh guys, which is 2 gold-looking coins "2 Credits".

I had waited so long to get those rewards, now I am truly happy that Splinterlands not only wastes time but also investments.
Battle Bots
My favorite part of the game is to fight against the battle bots because I want to get rid of them by doing so, but every time I defeat 1 they defeat me countless times and spawn like spores.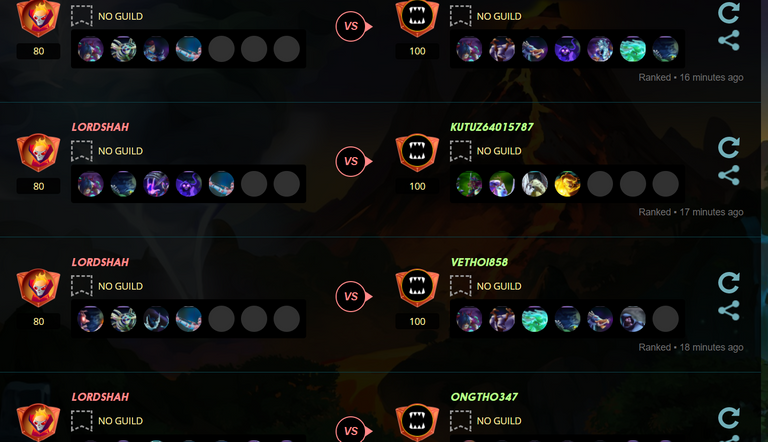 If you copy or write the names shown in the above image in Hive any frontend after the '@' sign i.e. peakd.com/@___ , you'll find an empty profile with no HP, and if you look at their in-game profile it will look like as shown in below image: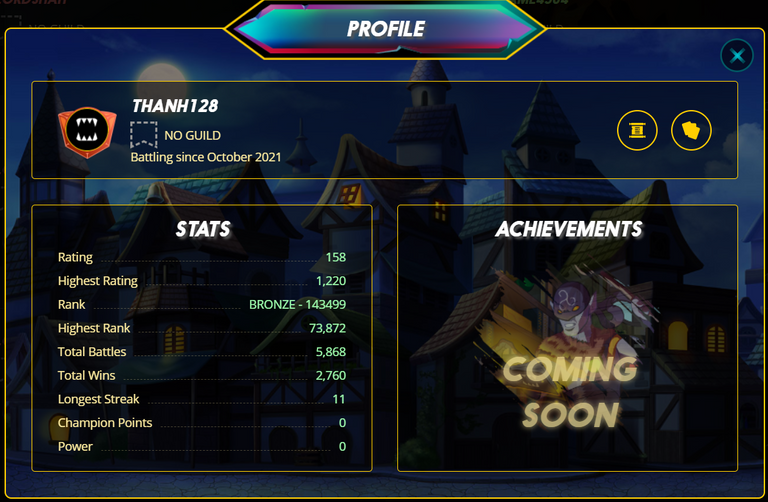 Most have been battling since October 2021, and have an impressive win record, and they like to remain in bronze forever, haha. The reason they are in Bronze rank is that they are happy hunters hunting new players to keep them from losing their games.
So-Called Progress
I don't think there is any progress in the game I should brag about, except receiving one Pelacor Conjurer from random giveaways, thanks to all the good fellas who arrange these contests, otherwise, I would have stuck with 2 cards till now.
What to Do Next
As usual, fighting battle bots and trying to grab daily quests, and wait 2 and a half weeks to open another set of 5 legendary chests to receive a few more legendary potions.
I wanted to buy a few packs, but most of my Hive rewards are invested in HP, so again not thinking of cutting any HP until I reach 50HP.
Thanks for reading, hope you have enjoyed the post. See you in the next rant.
---
If you want to join the game, you might use the link given below:
https://splinterlands.com/?ref=lordshah
---
Images clipped from Splinterlands.com
---
---