Why Splinterlands Economy is Quite Sustainable?
Splinterlands is the popular collectible card gaming platform on the Hive blockchain and almost every user knows about it or plays this game. It is a Play-to-Earn game and contains a diverse economy that allows players to engage in different in-game financial activities.
The economic structure is built to provide different services to both players and non-players, one doesn't need to be a player of the game, but that can be an investor, trader, or 3rd party service provider also. The game has been actively participating in the market charts since 2018 and positively maintains its economy with high spirits despite ups and downs in the crypto world. Many web3 games were developed in the past but only a few could survive. What drives a web3 game is its in-game economy, if it is not developed to satisfy investors, the end result is the collapse of the economy. Today we look into the major factors that make Splinterlands economy a sustainable model and how it provides value to its investors.

## 1. Selection of Blockchain Matters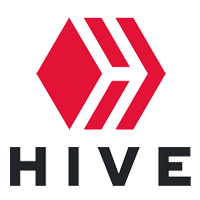 Splinterlands game runs on Hive which is a decentralized blockchain and provides the best security feature that no other blockchain offers. Splinterlands has its own sub-chain called the SPS chain which is used to control the in-game economy, but the validation and approvals are offered by the main Hive chain to protect user's assets and keep the game activities safe and secure. The best feature of Hive blockchain is that it does not charge any transaction fee which means all monetary transactions on this chain are
free of cost
. Unlike other expensive chains that charge a high transaction fee for even tiny amounts of transfers, Hive blockchain is standing out for having a feeless ecosystem. This is the main reason Splinterlands users are enjoying its economy to the best without paying blockchain fees. Hive blockchain provides a lot of features to developers of the games and helps them build a secure and safe economy on both main and secondary layers.

## 2. Reward System is Essential for Sustainability A sustainable economy needs an active reward system for players and investors alike. Since the game is based on a Play-to-Earn model, players can earn rewards per battle won and chests obtained, while investors who put their stacks in Splinterlands pools and DAO are being given SPS rewards daily. Rewards create a
cashflow
mechanism because when users earn from the game, they like to spend it on rentals, purchasing new assets, or renting staked SPS. The rewards create inflow and outflow of money spent inside the game's ecosystem, without it the survival of the economy is quite difficult because investors like to spend earned money rather than their own once they have spent a big chunk already on starting the game. Splinterlands' diverse reward system is the key to keeping the users happy about getting returns on their investments, thus it smoothly operates a huge thousand-dollar economy on a daily basis.

## 3. Preserving SPS Tokens in Staking and Liquidity Pools

To make a sustainable economy for a gaming ecosystem, it is important to have a governance token that is being locked into the game's ecosystem to keep the excessive emission from being going into the market. This way a big portion of SPS tokens remain locked for a certain time. Splinterlands has introduced a system of locking the SPS tokens in DAO that are earned from brawls. But this is just one step, Splinterlands team has also removed CP-based requirements for ranked battle rewards completely and placed a new mechanism of rewards based on staked SPS tokens in DAO, which means more SPS tokens staked in the game earns more rewards in ranked battles. The changes to the reward system are significantly improving the price of SPS and there is an increasing trend of putting SPS tokens in DAO to gain more battle rewards and season points. Splinterlands also offers liquidity pools with different pairs of tokens, for those who like to lock their SPS, DEC, Vouchers, and SWAP.HIVE tokens in those pools enjoy a handsome amount of APR paid every day. This is another way of holding SPS and other game tokens to protect them from going into the market and becoming liquid.

4. Market (Sales and Rentals)

Market is the heart of economic structure for a Web3 game, it is nearly impossible for a Web3 game to stay in the business without a market. The market is a core part of the economy, a web3 market creates a connection between consumers directly, this way they can put their assets for selling and rent out to other users of the game. The market is the driving force of Splinterlands economy, Splinterlands market is one of the most active economies on Hive blockchain which generates around $5000 to $50,000 of cashflow every day in the game and assets sales outside the game economy is also generate a big amount of cashflow as well. Another reason for a sustainable economy is that Splinterlands charges quite a low fee on listing assets in the market compared to similar existing web3 games.

## 5. Open API for Secondary Markets and Services Splinterlands believes in an expandable economy and likes to create secondary markets through its API (Application Programming Interface) which is open source and easy to hook up with. There are currently more than 5 secondary card markets outside of Splinterlands that provide rental, sale, and bot services to many users. Extending the economies outside of its domain also tells the strength of the game and creates confidence among service providers. The secondary service provider generates thousands of transactions per day and becomes a part of a sustainable economic model.

6. Future Game Expansions
To keep the players on a roller coaster of engagement, the Splinterlands team is trying to add more features and side games to provide more ways of earning.
Currently, the team is working on Land and they are about to release Phase 1.5 which will enable the users to generate more income from the land plots along with existing SPS rewards.
SoulKeep is another game project attached to Splinterlands that will be released in the near future. It is a tower defense game that will bring more players to Splinterlands.
The new projects are the best way to attract new users and developers are also showing their users that there will be a lot more to see in the future.

Final Thoughts
It has been around 5 years since the launch of the game and it has given a lot of rewards to its users during that time and it keeps delivering the best presently.
The factors we discussed here are the driving force of the economy and we can say that Splinterlands' economy is quite sustainable as it has seen the worst market times and low-highs. Yet, it has survived and keeps delivering stipulated products and services to its huge user base.

Splinterlands Adventures await you, let's join the fun by clicking the Splinterlands logo: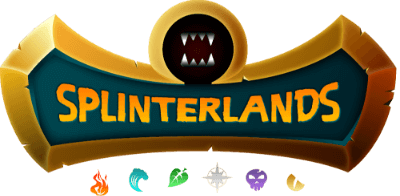 Your feedback is very important, your thoughts will help us improve.
Page Cover is designed in Canva.com
Page Break Line Courtesy: Kindpng.com
Game images Courtesy: Splinterlands.com
Join me on YouTube, visit my

YouTube Channel
Posted Using LeoFinance Alpha
---
---