[Book Review] 'Raw' by Scott Monk - An insightful Australian novel about change.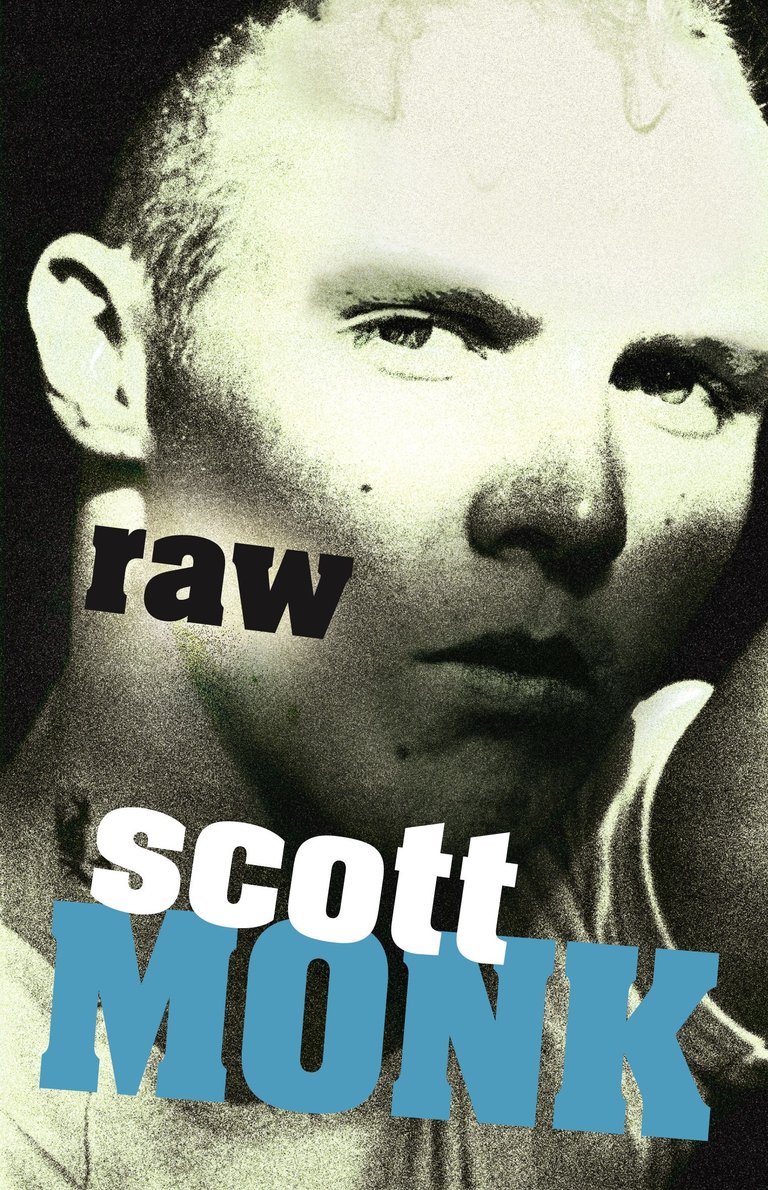 [https://www.penguin.com.au/books/raw-9781741660128](Cover from publisher's webstie, Penguin Books Australia)
'Raw' by Scott Monk.
An Insightful Australian Novel About Change
Why this book?
That's easy - it's a good book. I've actually read this one about five times now. It's not that I love it that much, but rather, that I have taught it that often. Currently my Year 10 students (15-16 year olds) are completing this as their novel study. It's part of a concept study we're doing on change. The book used to be one of the texts studied in Australia in Year 12 (students' final year of secondary schooling) and assessed in their final external assessments. I guess that's important, because it let's you know this has, what we sometimes call, 'textual integrity'.
Author (Scott Monk) / Responder connection:
Now, I keep coming back to this text, time after time, because the students really like him. I thought initially the narrative would appeal more to boys, but the girls equally find the story engaging - and I'm talking kids who don't read. I've had success with this book where this is for some of my 15/16 year olds they first book they've literally ever finished. Thank you Scott Monk - but, in wondering why, it probably has a lot to do with the author's age, would you believe Monk was only 24 when this book was published. I guess his youthful voice resonates with the kids - before age creates that terrible disconnect!
Story Overview:
The opening hooks you in - as we're in the middle of a break-in, where Brett Dalton is stealing booze and cigarettes and cash from a local store. The blue and red sirens whir into the store and the chase in on, with 'the pigs' out to catch him. They do, and then in the next chapter we join Brett in the 'cage' of the police wagon, and they're taking him to 'The Farm',
'The Farm' is essentially a property in the literal middle of no where, hours and hours from a city, and up the road from a small dying town in outback New South Wales. Here, there are 40 boys all around 16 years old who have been placed in this very minimal security juvenile correctional facility. It resembles a school - they do classes, and a trade training centre - they learn skills like carpentry and motor mechanics.
And, Brett obviously doesn't take to it straight away - there are no fences, so he attempt a 'jail break', but being in the middle of no where, it doesn't do him any good. He comes back to 'The Farm' and finds that life isn't easy. All around him there are drugs and cigarettes, and talk of the 'rich' life of crime ahead of the boys - there is also violence, as the thuggiest thug in the novel, Tyson, often seeks to get into fights and victimises others, including Brett.
It really becomes a balancing act then - would Brett turn into Tyson and follow a life of crime, or would he learn from the other alpha male in the facility, Josh, and become reformed? It's the either/or question which permeates the novel.
Indeed - it is even presented in the love interests. Go figure, when the rodeo comes to town, and 'The Farm' residents are allowed a night out, that Brett would run into his on again / off again girlfriend. She's an oversexed young woman, who is very forward and firey. She likes to drink and fool around - she's there with a much older Cowboy (who as it turns out, likes to sell drugs to kids). On the flipside, is 'good girl' Caitlin, who lives on a farm and has a very rugged and innocent quality about her.
So Brett is faced with choice throughout - and it culminates with him going on a cattle mustering, and on horseback, he connects with Josh - who tells him to cut the shit and take ownership of his own life and his mistakes. He seems to think this is a novel idea; despite 'The Farm' owner Sam being really clear, 'Only you can change your life'.
But despite this, Brett struggles - he does, afterall, seem to have a problem with rules - he makes good gains though; he ends up becoming a role model on 'The Farm', he makes friends, understands love and learns new skills which will let him take on an apprenticeship - but, he stuffed things up with Caitlin - so he takes one of the cars (no, he doesn't have permission) to drive to Caitlin's property to try and make things right. The car runs out of petrol in town, and there - Tyson, who had escaped 'The Farm' and been on the run, engages him in a physical fight, nearly killing him. He is restrained by a bar owner, who recognises Brett as someone who had stole some grog a few weeks earlier. Brett runs to Caitlin's property - where her Dad rudely abuses him, and he's left crushed. He reports Brett for trespass, and of course, Brett should not have left 'The Farm' - so he's up the creek with the police. He is arrested and sent back to Sydney where he will end up without Caitlin, and sentenced to further time in juvenile detention.
But - was it all for nothing? No - because Brett has become reflective, he realises he's been angry for years, and he needs to let go. He says he's tired of fighting, and just wants to be done. The novel ends, and we don't know how it'll turn out for him - but I'd like to think it'll end up well for him.
Analysis:
This book is filled with a few figurative gems that are worth noting, in the opening pages as Brett arrives on 'The Farm' a wild horse is being held in the yard, and the property own, Sam, says to another boy, Josh, not to even think about breaking it in - that's what Sam is there for. Obviously foreshadowing the impact Sam would have on Brett's life.
Then at the end of the text, there is a significant flooding event, and it has a cleansing effect leading to a renewed perspective or accountability for Brett. The biblical allusion here to the Genesis flood is quite clear - and it implies a purgation of past sins and the stepping into the new self.
Recommend it?
Yes - well, yes. It's a light read, and teenagers love this book. I'm closer to 40 than 30; or to put it another way, I'm closer to 40 than 16. Depending on how old you are, might depend on your response to the text. Had I just picked it up, without an audience of students - I think it would have just been fine - a good story, but I wouldn't have finished it for the 5th time in 10 years!
---
---