Learn to Make Decorative Umbrellas as an Effort to Preserve Culture - Hive Indonesia
Hello friends of the Hive Indonesia Community wherever you are, I hope you are all doing well and we will meet again in this Community with various stories.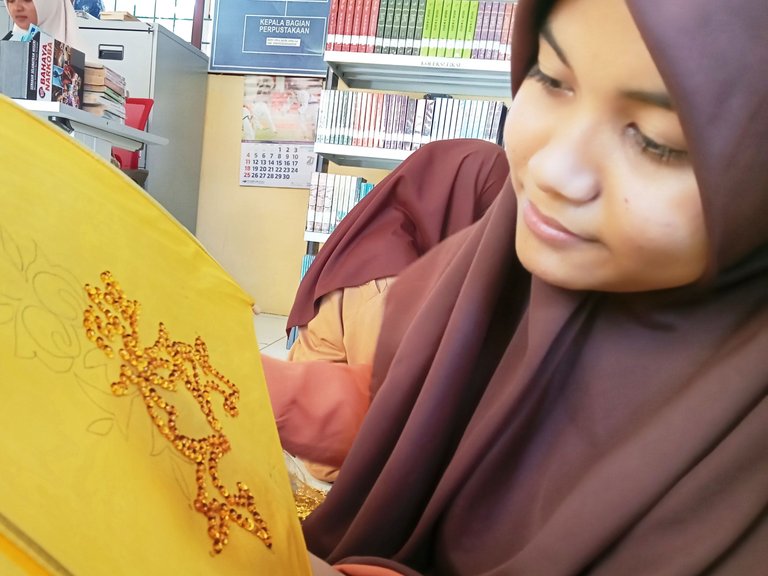 My friends, I will share a story that I did together at school some time ago, one of the lessons I taught at school was a Cultural Arts lesson and yesterday I and my students practiced making decorative yellow umbrellas which is also a way to preserve customs or culture in our area. This decorative yellow umbrella is usually used when escorting newlyweds.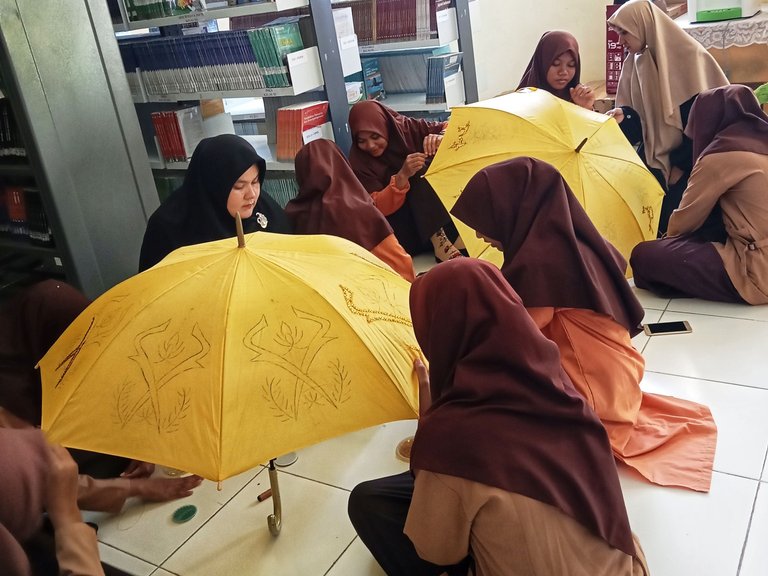 Umbrella with yellow base decorated with golden yellow beads / Sequins in various motifs.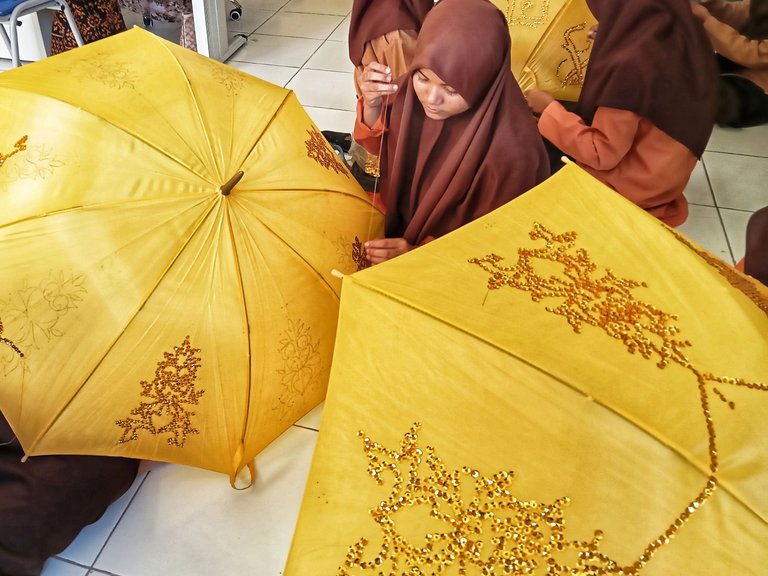 In this post, I show activities when doing a Cultural Arts lesson project with several pictures of children decorating umbrellas.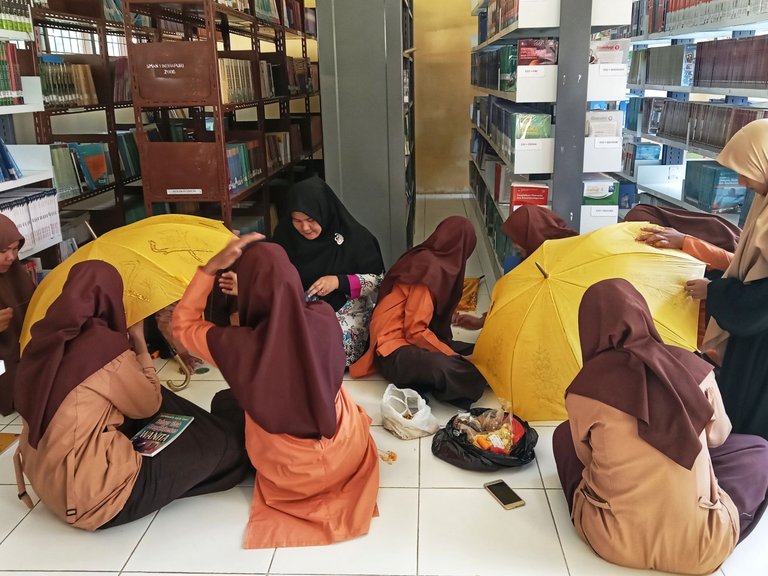 Then later I will try to post again the making of this umbrella when we have finished decorating the umbrella.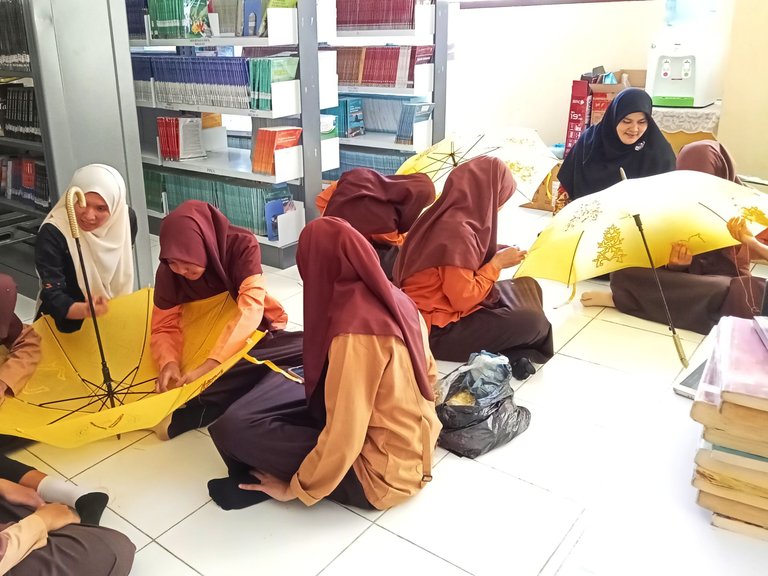 This is a fun project for children because apart from getting to know some of the local culture, they can also take part in preserving the culture by practicing directly making these decorative umbrellas. May the culture be maintained and enjoyed forever.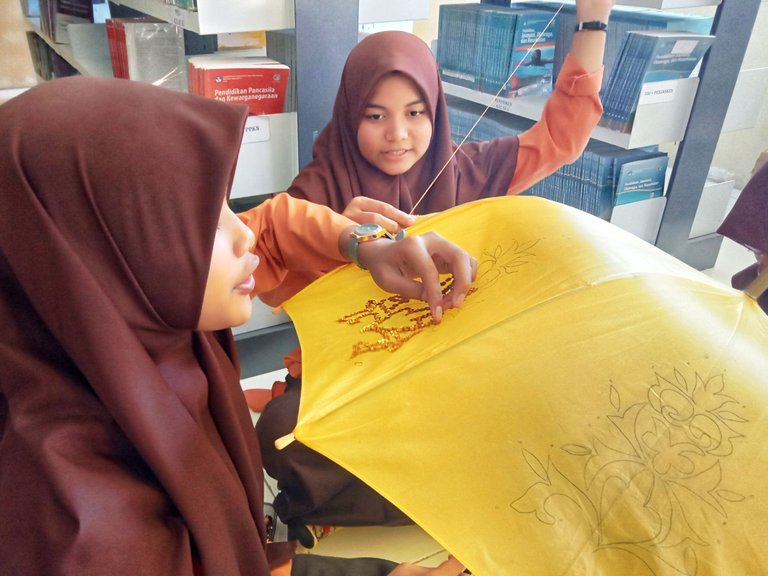 Thank you to my friends who have been there and always support me. Warm greetings from me.
---
---