KAREN RABONA FOOTBALL'S FIRST MONTH IN THE INDUSTRY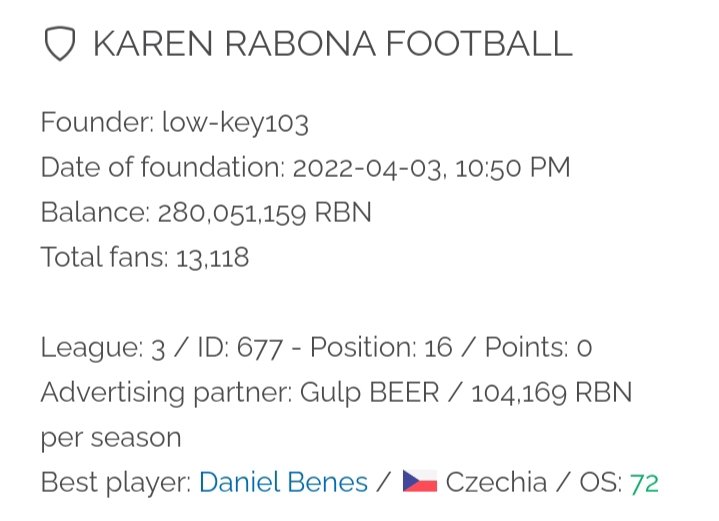 Hello everyone! Today is KAREN RABONA FOOTBALL'S first MONTH in RABONA.
In the last Season the Club only placed 3rd with 25 wins, 1 DRAW and 4 LOSES.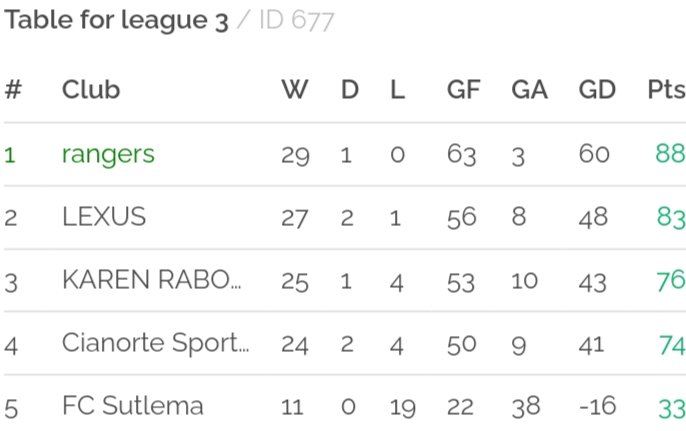 The Club already played for 3 Seasons a total of 90 matches with 57 WINS, 28 LOSES and 5 DRAWS.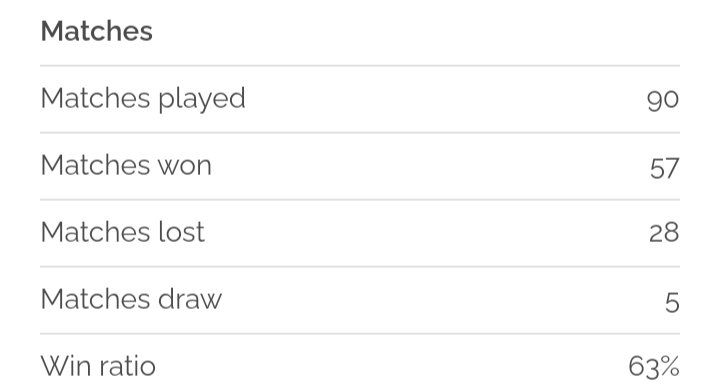 IN CELEBRATION OF THE CLUB'S FIRST MONTH IN THE INDUSTRY WE ARE GOING TO GIVE 500,000 RBN EACH FOR THE FIRST 5 WHO COULD COMMENT THEIR CLUB NAME AND FOUNDER.
---
---