Serve Fear or Love, or Both?
Serve Fear or Love, or Both?
Hello friend's! hiver's! Reader's!
How are you guys?? hope you all are well
Today I have brought a another self thoughts for you which you will enjoy reading.
Hoy he traído pensamientos de otro yo para ti que disfrutarás leyendo......
---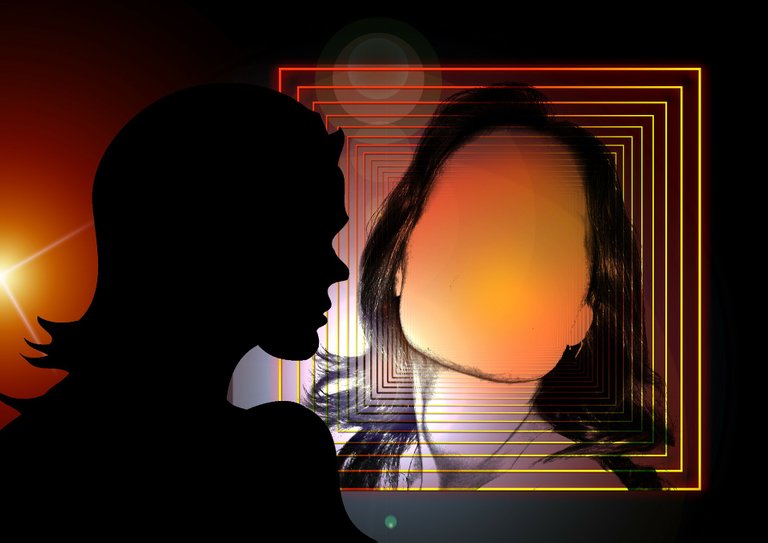 Do you like to give? Do you exhaust yourself trying to meet the needs of others and make the world a better place?
¿Sirve el miedo o el amor, o ambos?
¿Te gusta dar? ¿Te agotas tratando de satisfacer las necesidades de los demás y hacer del mundo un lugar mejor?
This manner of living cannot continue. We ultimately stray from our truth and transgress our boundaries while yet believing that we must continue to provide. It's draining!
Esta forma de vivir no puede continuar. En última instancia, nos desviamos de nuestra verdad y transgredimos nuestros límites sin dejar de creer que debemos continuar brindando. ¡Está drenando!
We set out with the best of intentions—to show our love via our deeds. But things quickly turn sour.
Partimos con la mejor de las intenciones: mostrar nuestro amor a través de nuestras obras. Pero las cosas rápidamente se ponen feas.
When our assistance is rejected, we become enraged;
We end up being taken advantage of; we worry that others won't like us; and we don't think we have the authority to refuse.
Our satisfaction is tied to the outcomes of our activities and is entangled with our own wants. Giving is not done only for the sake of giving. Giving helps us feel good, get acceptance, or prove to ourselves that we are the kind of giver we want to be. How can we possible be fulfilled in life—and in our relationships—if we are stuck in this mindset?
Cuando nuestra ayuda es rechazada, nos enfurecemos;
Terminamos siendo aprovechados; nos preocupa que a los demás no les gustemos; y no creemos que tengamos la autoridad para negarnos.
Nuestra satisfacción está ligada a los resultados de nuestras actividades y está enredada con nuestros propios deseos. Dar no se hace sólo por dar. Dar nos ayuda a sentirnos bien, obtener aceptación o probarnos a nosotros mismos que somos el tipo de personas que queremos ser. ¿Cómo podemos estar satisfechos en la vida, y en nuestras relaciones, si estamos atrapados en esta mentalidad?
This issue stems from restrictive beliefs that we are insufficient or unlovable. Knowing that is not who we truly are is the answer.
When we completely give up all that determines our sense of self, true service naturally manifests through us. All of these things—which are motivated by fear and need—include our ideas about ourselves and the world, our narratives, our expectations, and our connection to any results.
Este problema surge de las creencias restrictivas de que somos insuficientes o desagradables. Saber que eso no es lo que realmente somos es la respuesta.
Cuando renunciamos por completo a todo lo que determina nuestro sentido del yo, el verdadero servicio se manifiesta naturalmente a través de nosotros. Todas estas cosas, que están motivadas por el miedo y la necesidad, incluyen nuestras ideas sobre nosotros mismos y el mundo, nuestras narrativas, nuestras expectativas y nuestra conexión con cualquier resultado.
Are you prepared to get rid of these restrictive beliefs? Because none of them even come close to capturing the essence of your limitless luminosity.
¿Estás preparado para deshacerte de estas creencias restrictivas? Porque ninguno de ellos se acerca siquiera a capturar la esencia de tu luminosidad ilimitada.
Giving freely allows us to recognise how life is calling us by listening deeply within. Love is what moves us, not our views or our past or even what we believe is right. Without acting, we can still feel good about ourselves.
True acts of service come about naturally and without thought of the result.
Dar libremente nos permite reconocer cómo la vida nos llama escuchando profundamente en nuestro interior. El amor es lo que nos mueve, no nuestras opiniones o nuestro pasado o incluso lo que creemos que es correcto. Sin actuar, todavía podemos sentirnos bien con nosotros mismos.
Los verdaderos actos de servicio surgen naturalmente y sin pensar en el resultado.
When I first started out as a psychotherapist, I wasn't sure what it meant to serve. When customers didn't progress, I became irritated and wondered if perhaps my abilities weren't sufficient, despite my best efforts. It was stressful—until I got the help I needed, which completely altered my viewpoint.
Cuando comencé como psicoterapeuta, no estaba seguro de lo que significaba servir. Cuando los clientes no progresaban, me irritaba y me preguntaba si tal vez mis habilidades no eran suficientes, a pesar de mis mejores esfuerzos. Fue estresante, hasta que obtuve la ayuda que necesitaba, lo que alteró por completo mi punto de vista.
I discovered how to put my own wants aside so I could completely engage in an intimate and exposed moment with the person in front of me. I was just required to be entirely present—empty, loving, and genuine.
My enthusiasm for the job grew as I let go of any connection to objectives or goals and let go of the urge to fix anyone.
Descubrí cómo dejar de lado mis propios deseos para poder participar por completo en un momento íntimo y expuesto con la persona que tenía enfrente. Solo se me pedía que estuviera completamente presente: vacía, amorosa y genuina.
Mi entusiasmo por el trabajo creció a medida que dejé ir cualquier conexión con objetivos o metas y dejé ir la necesidad de arreglar a alguien.
True service goes beyond only how we interact with people. Every period of introspective listening and surrender is an act of service. We are here to serve the undivided, the flow of life, and the direction that love wishes to take while in these transitory human bodies.
El verdadero servicio va más allá de cómo interactuamos con las personas. Cada período de escucha introspectiva y entrega es un acto de servicio. Estamos aquí para servir a los indivisos, al flujo de la vida ya la dirección que el amor desea tomar mientras se encuentra en estos cuerpos humanos transitorios.
And everything and everyone are included. Your attitude when driving in a gridlock, how you slice celery, and your nicest "no" all speak to who you really are.
Do you really want to help? Once emptied, be totally present in the here and now. Don't let your insecurities and self-limiting thoughts continue. When that happens, you're open, interested, and ready to see how life wants to move you.
Y todo y todos están incluidos. Tu actitud cuando conduces en un embotellamiento, cómo cortas el apio y tu mejor "no" hablan de quién eres realmente.
**¿De verdad quieres ayudar? Una vez vaciado, estar totalmente presente en el aquí y ahora. No dejes que tus inseguridades y pensamientos autolimitantes continúen. Cuando eso sucede, estás abierto, interesado y listo para ver cómo la vida quiere moverte.
**
---

twitter | instagram | nft showroom
---
Thank You Very Much
some previous post in #freewriters community
---
https://peakd.com/hive-161155/@lsdmercyy/the-way-of-the-buddha
---
https://peakd.com/hive-161155/@lsdmercyy/the-warrior-and-the-monk
---
https://peakd.com/hive-161155/@lsdmercyy/the-illusions-of-our-life
---
https://peakd.com/hive-161155/@lsdmercyy/this-race-called-life-story
---
https://peakd.com/hive-161155/@lsdmercyy/the-secret-of-how-to
---
https://peakd.com/hive-161155/@lsdmercyy/a-millionaire-discloses-his-secrets
_
---
---