Hive Book Club Contest | All About Readers!
💕 Hello Hive Community! 💕
---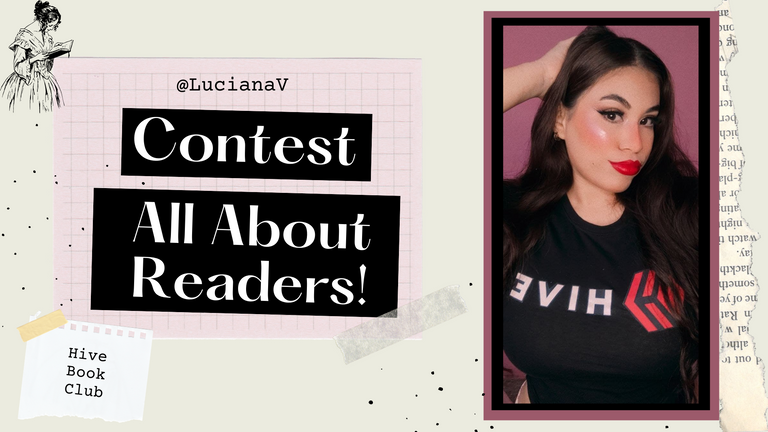 ---
Leer es una actividad y pasión que ha estado presente en mi vida desde hace muchos años, unos 8 aproximadamente, por lo tanto he leído muchísimos libros en el transcurso de todos esos años. Además de eso, me considero una persona con muchas mañas, tengo mis momentos para leer, mis géneros super favoritos de los cuales no salgo y termino leyendo sin parar, teniendo en cuenta que disfruto mucho el habito de la lectura me complace hacer mi entrada para el concurso comunitario de Hive Book Club, una de mis comunidades favoritas en todo Hive.
Reading is an activity and passion that has been present in my life for many years, about 8 years approximately, so I have read a lot of books in the course of all those years. Besides that, I consider myself a person with a lot of quirks, I have my moments to read, my super favorite genres from which I don't get out and end up reading non-stop, considering that I really enjoy the habit of reading I am pleased to make my entry for the community contest of Hive Book Club, one of my favorite communities in all of Hive.
---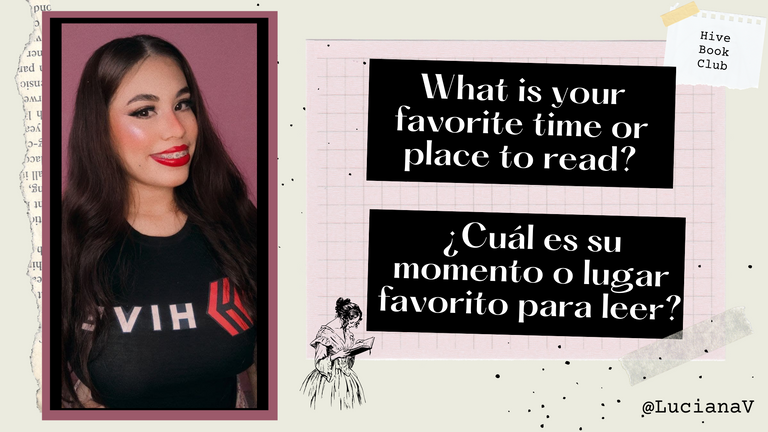 ---
Puedo leer en cualquier momento del día, realmente no tengo ningún problema, pero sin duda alguna me encanta leer en las tardes después de almorzar, siento que es un momento en donde todos están descansando y es perfecto para concentrarse en una buena lectura. También me gusta leer en la noche, justo cuando ya ha terminado mi día, después de haber pasado un momento entretenido en las redes sociales, entonces puedo pasar a mi lectura adictiva en donde solo me detengo cuando es suficientemente tarde y mis ojos están cansado. Por otro lado, antes me gustaba leer en el mueble de la sala de mi casa cuando no había nadie para interrumpirme, pero ya no puedo hacer eso así que solo me queda leer en la soledad de mi cuarto, mi rincón de la felicidad.
I can read at any time of the day, I really don't have a problem, but I definitely love to read in the afternoons after lunch, I feel it's a time where everyone is resting and it's perfect for concentrating on a good read. I also like to read in the evening, right after my day is done, after having spent an entertaining moment on social media, then I can move on to my addictive reading where I only stop when it's late enough and my eyes are tired. On the other hand, I used to like to read on my living room furniture when there was no one around to interrupt me, but I can't do that anymore so I'm only left to read in the solitude of my room, my corner of happiness.
---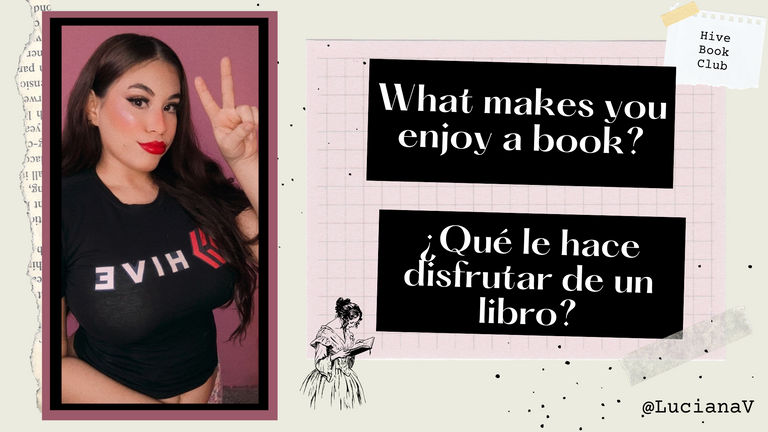 ---
Hay muchas cosas que me hacen disfrutar de un libro, principalmente es muy sencillo leer cuando el autor tiene una muy buena redacción y narra correctamente los acontecimientos de la historia. En el mismo orden de ideas, el genero y la historia es importante para mi, si son de mis favoritos es muy seguro que lo vaya a disfrutar, por ejemplo, cuando un libro es de fantasía, de acción, de romance e incluso cuando es un buen cliché es muy fácil disfrutar de el. Por otro lado, la mezcla de personajes de una historia, hay muchos que son realmente interesantes, otros que son super divertidos e incluso están los villanos que se ganan nuestro corazón, todo esto me hace disfrutarlo realmente.
There are many things that make me enjoy a book, mainly it is very easy to read when the author has a very good writing and correctly narrates the events of the story. In the same order of ideas, the genre and the story is important to me, if it is one of my favorites it is very sure that I will enjoy it, for example, when a book is fantasy, action, romance and even when it is a good cliché it is very easy to enjoy it. On the other hand, the mix of characters in a story, there are many that are really interesting, others that are super funny and there are even the villains that win our hearts, all this makes me really enjoy it.
---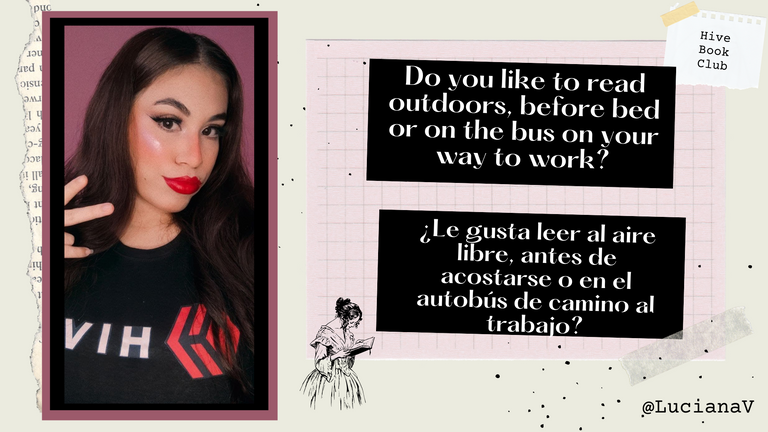 ---
Principalmente no suelo trabajar fuera de mi casa así que esa opción esta descartada jajajaja además que la mayoría de los libros que tengo son en mi poderosísima biblioteca de PDF. Me gusta leer al aire libre y también antes de acostarme, pero la mayoría del tiempo lo hago cuando voy a descansar. Leer al aire libre es muy relajante, cuando iba de viaje y tenia mis libros en físico lo disfrutaba mucho porque hay mucha tranquilidad, nos conectamos con la naturaleza de una manera muy increíble, sentir el aire fresco en nuestra piel mientras estamos totalmente concentrados en la historia es genial realmente.
Mainly I don't usually work outside my house so that option is out of the question hahahaha plus most of the books I have are in my very powerful PDF library. I like to read outdoors and also before going to bed, but most of the time I do it when I go to rest. Reading outdoors is very relaxing, when I was traveling and I had my books in physical I enjoyed it a lot because there is a lot of tranquility, we connect with nature in a very incredible way, feeling the fresh air on our skin while we are totally focused on the story is great really.
---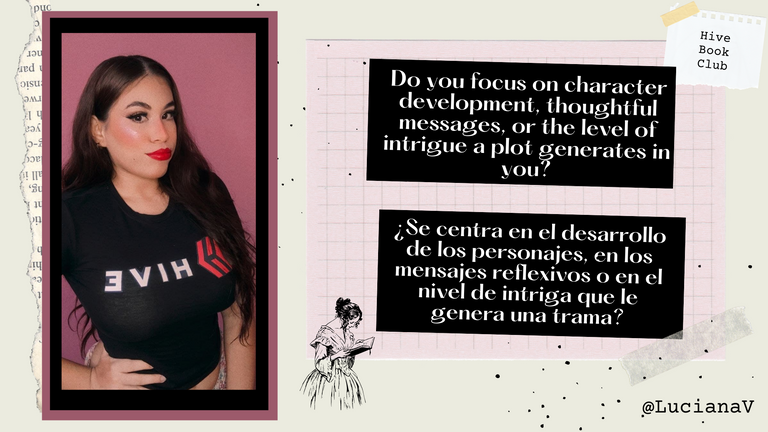 ---
Realmente me centro en las tres cosas. El desarrollo de los personas es importante en una historia, principalmente cuando al inicio nos presentan a personas que son inseguras, que son toxicas, que tienen miedo, tímidas o muy "normales" que están buscando mejorar. Incluso, hay personajes que encuentran un buen desarrollo conforme va avanzando la trama sin buscarlo realmente, es algo muy natural que sucede en algunos libros. Por otro lado, los mensajes reflexivos me encantan y suelo buscarlos en cada historia que leo, cuando encuentro uno voy directo a tomar una captura de pantalla para guardarlo. Finalmente, le intriga que proporciona una trama es MUY COOL, cuando encuentro un libro que me intriga demasiado ahí voy directo a terminarlo lo más rápido posible, porque como suelo decir "yo no necesito dormir, yo necesito respuestas" jajajaja.
I really focus on all three. Character development is important in a story, especially when at the beginning we are introduced to people who are insecure, who are toxic, who are afraid, shy or very "normal" and who are looking to improve themselves. There are even characters that find a good development as the plot progresses without really looking for it, it is something very natural that happens in some books. On the other hand, I love the reflective messages and I usually look for them in every story I read, when I find one I go straight to take a screenshot to save it. Finally, the intrigue that a plot provides is VERY COOL, when I find a book that intrigues me too much there I go straight to finish it as fast as possible, because as I usually say "I don't need sleep, I need answers" hahahaha.
---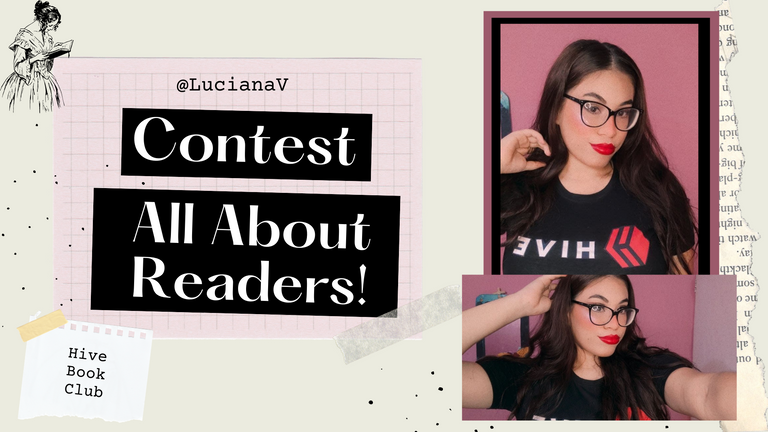 ---
Después de hablar sin parar, he finalizado mi entrada a este concurso. Cuando se trata de los libros siempre me extiendo demasiado, cuando me doy cuenta he escrito muchos párrafos como si fuese mi propio libro jajaja, disfruto tanto leerlos como hablar de ellos. Me gusto mucho participar en este concurso, fueron unas muy buenas preguntas, perfectas para los lectores, es por ello que me gustaría invitar a @cami.rojas y @jineska para que formen parte de esta iniciativa. Espero que les haya gustado mi entrada, nos vemos pronto!
After talking non-stop, I have finished my entry to this contest. When it comes to books I always overextend myself, when I realize I have written many paragraphs as if it was my own book hahaha, I enjoy reading them as much as talking about them. I really enjoyed participating in this contest, they were very good questions, perfect for readers, that's why I would like to invite @cami.rojas and @jineska to be part of this initiative. I hope you liked my entry, see you soon!
Pictures of my property.

Camera: CellPhone Xiaomi Redmi Note 10.









Si te gusta el maquillaje, el mundo de la belleza o hacer arte en tu piel te invito a la comunidad y al Telegram:




If you like makeup, the world of beauty or making art on your skin I invite you to the community and the Telegram:



---

---
---