INITIATIVE #MakeupChallenge WEEK 5 by: @lucianav & @ambarvegas | GREEK GODDESSES.

¡Hola Hivers!
¡Ya estamos en nuestra quinta semana! Wow, esto es muy impresionante. Quiero darle las gracias a todas las chicas que participan constantemente y las nuevas por darle una oportunidad a este reto.
Es importante recalcar que la casa de este Challenge es la comunidad: MakeUp Power.
Hi Hivers!
We're already in our fifth week! Wow, this is very impressive. I want to thank all the girls who are constantly participating and the new ones for giving this challenge a chance.
It's important to emphasize that the home of this Challenge is the community: MakeUp Power.
---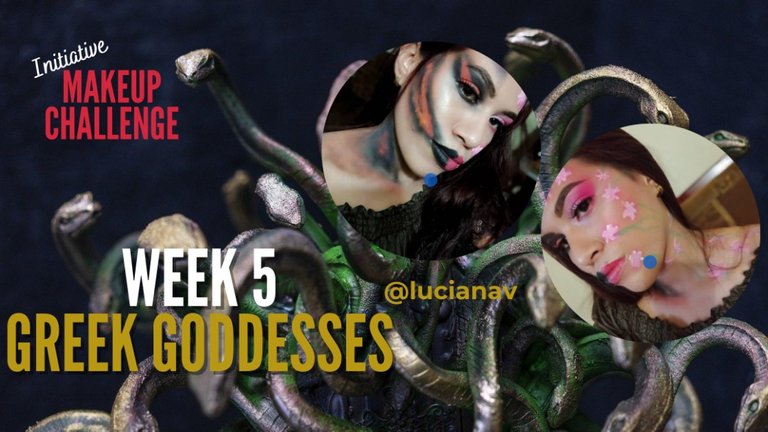 ---
¿Les gusto el tema pasado? He visto que gusto mucho, incluso algunas chicas hicieron doble participación! Las felicito a todas por sus grandes looks, esta comunidad esta llena de un talento increíble!
A continuación les compartimos los resultados de la semana anterior y les recordamos que no necesitan ser "expertos" en el mundo del maquillaje para participar, ¡estamos para aprender juntos!
Did you like the last theme? I've seen that I liked it a lot, even some girls made double participation! I congratulate you all for your great looks, this community is full of incredible talent!
Below we share the results of the previous week and remind you that you don't need to be an "expert" in the world of makeup to participate, we are here to learn together!
---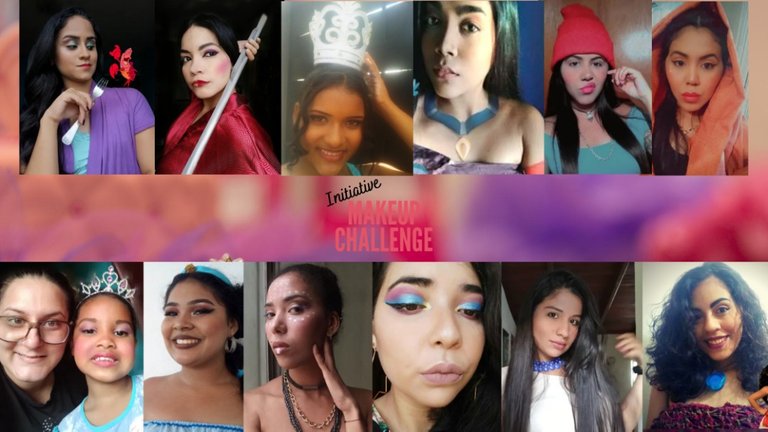 ---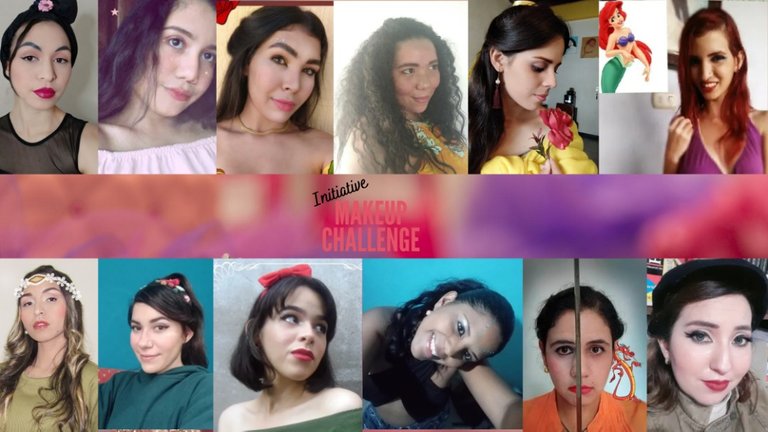 ---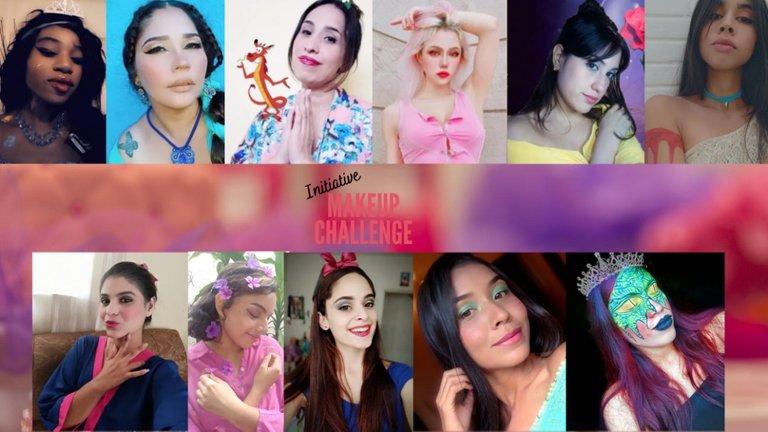 ---
¡¡35 PARTICIPACIONES!!
Una locura, sigan así chicas, cada vez somos más.
¿Creen que podamos aumentar el número esta semana?
Pueden ayudarnos a que el número de participantes aumente retando a alguien en los comentarios de esta publicación 😂, porque... ¡a un reto no se le dice que no!
El tema de esta semana es:
DIOSAS GRIEGAS.
Este tema me fascina! Lo amo, me encanta la mitología griega, así que le comenté a Ambar mi idea y decidios hacerla realidad, como siempre!
La mitología griega es muy amplia y tiene muchas diosas por las cuales pueden inspirarse, ya sea para hacer un look muy "similar" o para recrearlas a su manera, basadas en las personalidades de las mismas, es importante investigar y decir porque escogieron a su Diosa Griega. Por mi parte me estuve inspirando en Perséfone para este look, el cual verán pronto en mi feed.
35 PARTICIPATIONS!!
Crazy, keep it up girls, there are more and more of us.
Do you think we can increase the number this week?
You can help us increase the number of participants by challenging someone in the comments of this publication 😂, because... you don't say no to a challenge!
This week's theme is:
GREEK GODDESSES.
This theme fascinates me! I love it, I love Greek mythology, so I told Ambar about my idea and decided to make it a reality, as always!
Greek mythology is very broad and has many goddesses that you can be inspired by, either to make a very "similar" look or to recreate them in your own way, based on their personalities, it is important to investigate and say why you chose your Greek Goddess. For my part I was inspired by Persephone for this look, which you will see in my feed soon.
---

---
¡IMPORTANTE!
Reglas:
Queremos ver el proceso, así que coloca al menos 3 fotos donde este reflejado esto, ¡también puedes usar @threespeak para subir un videotutorial!

Copia el Link de tu publicación en los comentarios de este post.

Utiliza #MakeupChallenge como una de tus primeras 3 etiquetas.

Compártelo en Twitter bajo el Hashtag #HiveMakeupChallenge para que esta iniciativa llegue a más Hivers y al resto del mundo.
Nota: ¡Puedes Rebloguear este post para que todos tus seguidores se enteren y participen!
¡Te invitamos a compartir el Challenge en la comunidad MakeUp Power!
El #MakeupChallenge está diseñado para que desarrollemos nuestra creatividad a través del maquillaje. Diviértete creando tu propuesta basado en el tema semanal y comparte con nosotros tu creación, ¡todos podemos participar!
¿Te animas a hacer el tuyo?
IMPORTANT!
Rules:
We want to see the process, so put at least 3 pictures where this is reflected, you can also use @threespeak to upload a video tutorial!

Copy the link of your post in the comments of this post.

Use #MakeupChallenge as one of your first 3 tags.

Share it on Twitter under the Hashtag #HiveMakeupChallenge so that this initiative reaches more Hivers and the rest of the world.
Note: You can Reblog this post for all your followers to know and participate!
We invite you to share the Challenge with the MakeUp Power community!
The #MakeupChallenge is designed for us to develop our creativity through makeup. Have fun creating your proposal based on the weekly theme and share your creation with us, we can all participate!

Do you dare to make your own?
---

---
---