Art of Lego inside the World of a musician - artistic stories through lego creativity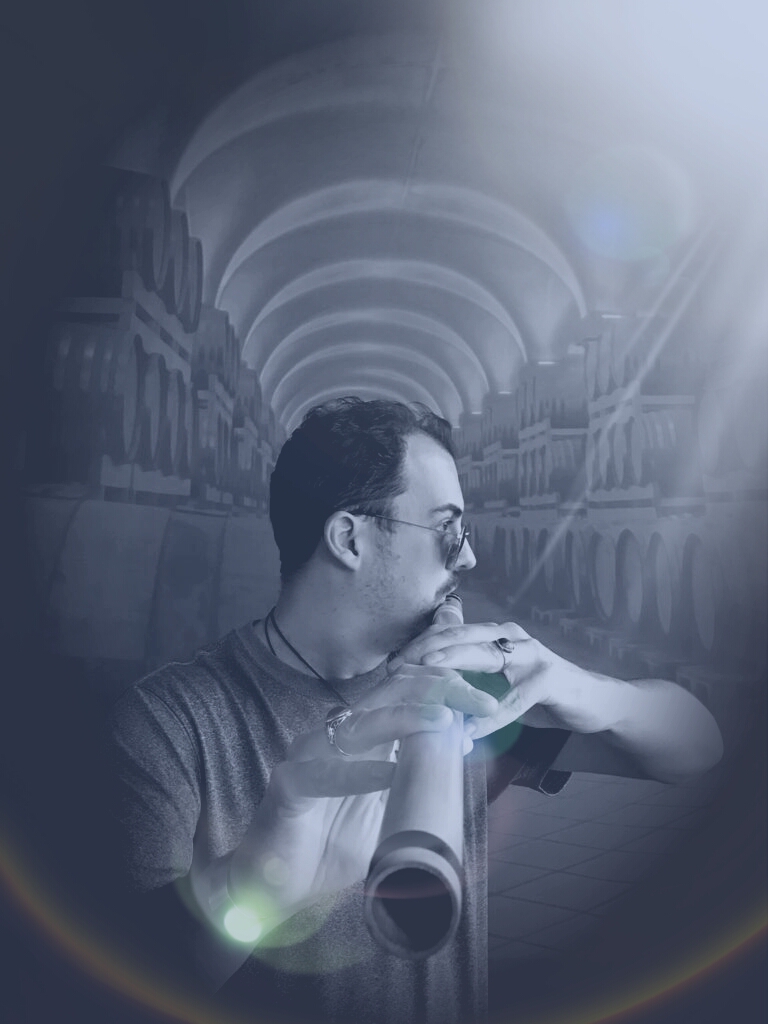 Sometimes i wonder ...
How can art of #lego to fusion with music creativity?
The answer is not hard to be found ...
Therefore, through my blog i will express myself through the art of lego and i will resume some of my humble artistic thoughts related some aspects of creativity, life, art, lego ...
The most important thing i've realized is that my music should be a major part of my stories through the world of lego.
The photography and the entire journey through our lego stories are created with the awesome involvement of my son.
Some of the photos are also taken by him.
We've just realized that our own music composition can fulfill this awesome #lego adventure.
Therefore,
Soon we will start to compose music for our lego stories.
Today i was wondering also if the lego creativity will worth millions inside the crypto space in the far distant Future ...
Or, maybe it will be something replaced with augmented reality and actually this World will look like an augmented lego reality?
Maybe it sounds like fiction for so many people out there ...
As we know, somewhere deep inside our souls and minds, we are still having our own inner child ... everyone of us ...
Nowadays, and, especially during this period of isolation and so on ... we, couls spend more time with our children ... more than ever ...
Therefore, playing with lego could be one of the best options to create or re-create some original stories ...
This happened maybe to so many of you, experiencing the playground feeling once again with your children :-)
To create , using lego pieces or entire sets, it's something like you would compose an entire symphony ...
I remember, during this time-frame of isolation ( if i can call like that) :-) when my first fiction story came out, after me and my son, we've created it from simple lego characters and small pieces :-)
Through this Journey that have just started a few weeks ago, we've re-discovered characters like Jedi Yoda, Tusken Raider, Luke Skywalker or the new character inventions, like Master LukArt :-)
Here there are some of my photos that i've took together with my son:
Jedi Yoda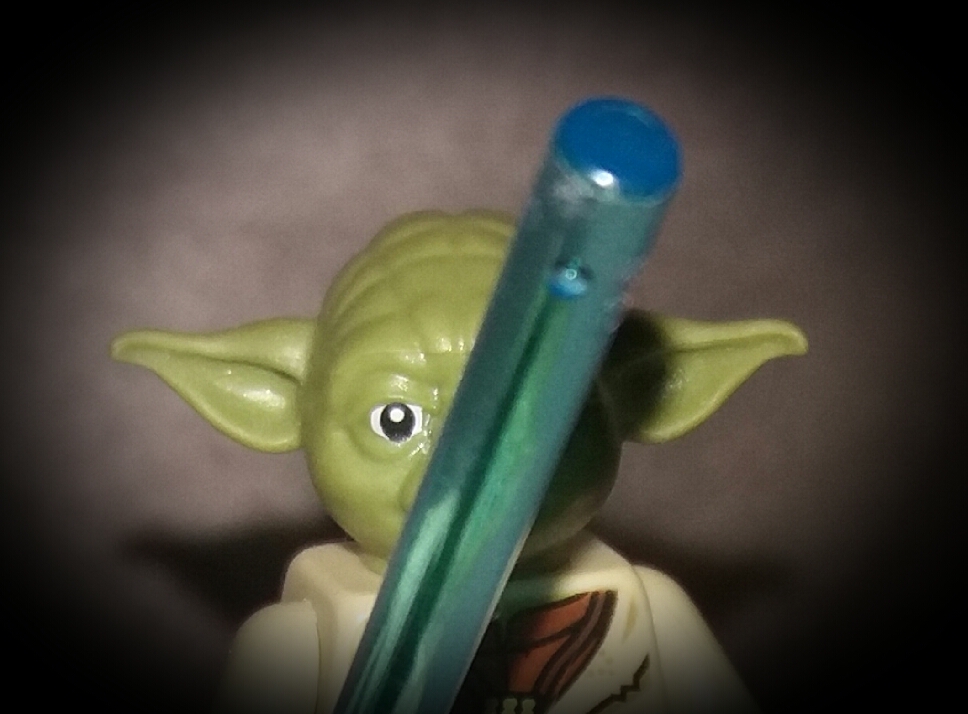 Master LukArt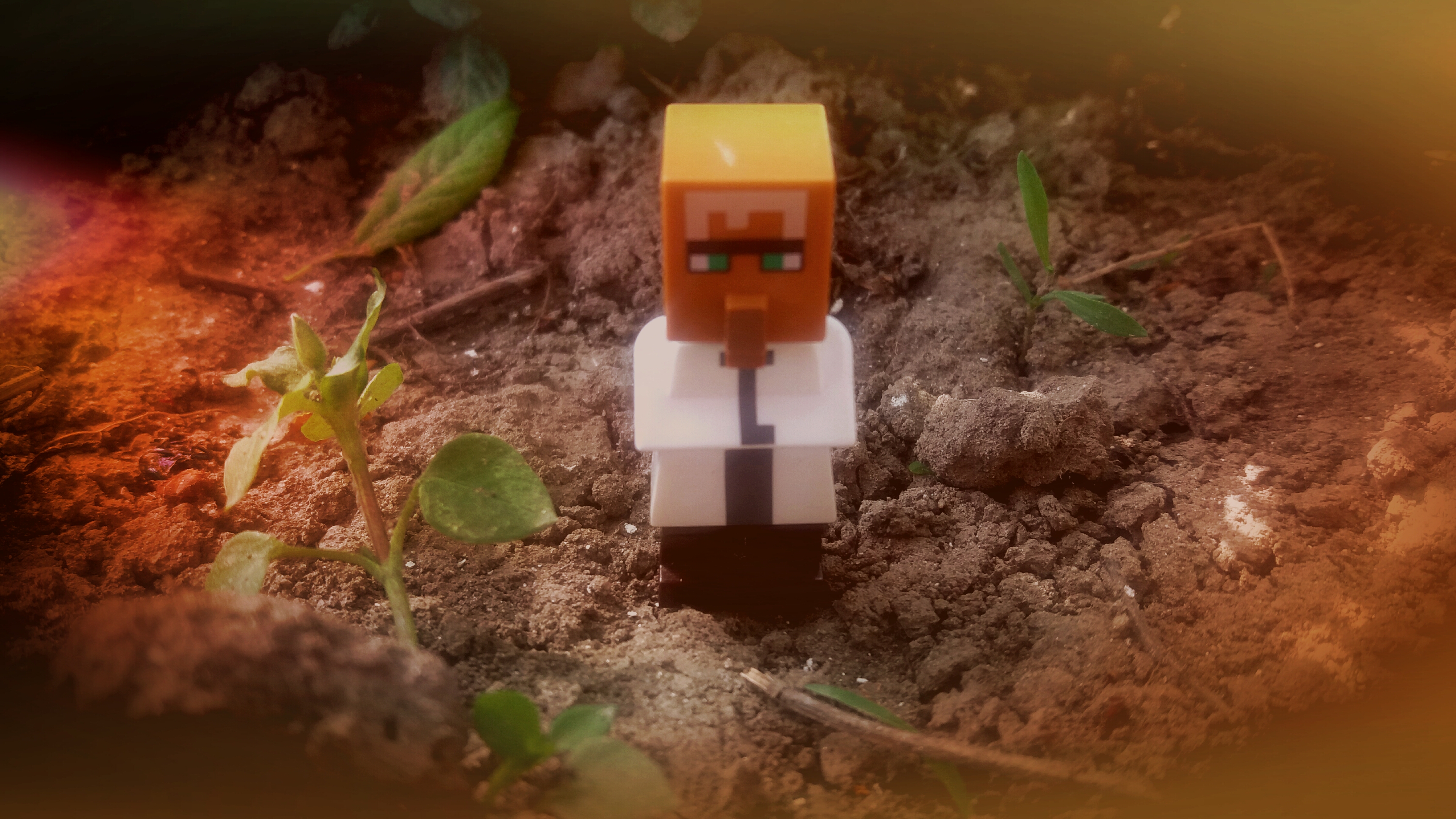 With such legends you can create your own stories, unique and filled with great adventures and mysticism ...
I guess, #lego will remain one of the best ways of playing with your children and this will grow in the near Future and maybe collections Scooby Doo, Star Wars, The Hobbit, Harry Potter will worth millions of dollars in value of #crypto currencies ...
What i am expecting is, like #amazon or #alibaba platforms, that #lego will cretate its own #token or #coin in matter #crypto space and maybe its own #blockchain ... would not be such a thing a miracle or at least a wise improvement for the #toys industry?
Lego is a true form of #art as well.
Through Times like these ones, We will enjoy our Journeys on the Sea of Creativity along with our Jedi Yoda and Master LukArt and i wish that all of you, especially who are parents, to navigate on this Infinite Sea of Creativity with your beloved children.
The following part of my blog will take you further to my latest adventures along with these Star Wars characters.
Arround the Hut of Obi Wan Kenobi we could express and create lots of stories.
Star Wars can offer a vast spectrum to create stories out of nowhere ...
Sometimes i wonder, IF movies like Star Wars were telling the Path of this Futuristic planet or they were just preparing this society for the upcoming Future of our vast Cosmos ... so, most of the people would not get a shock when those things will happen' :-)
Maybe what we consider to be as Future, actually or better to say, essentially, represents an eternal "Return" cycle ... while Time is relative, maybe, and the loop is Infinite :-)
Therefore,
The illusion of moving forward, actually, means returning through these Eternal Portals of Time travelling ...
Maybe this represents, that "sacred chance" for every Soul within'the Infinite Universe ... or maybe "Multiverses" ... ? :-)
So, dear people of this Encrypted Multiverse ...
Our story starts on Marsoom Planet ...
You can see the colour of the Earth ... with that red desert patina and the magical dawn ...
What a sublime place to be ... The Hut of Obi Wan Kenobi ...
Perfect days together with his friends: Luke Skywalker, Tusken Raider and R2-D2 ...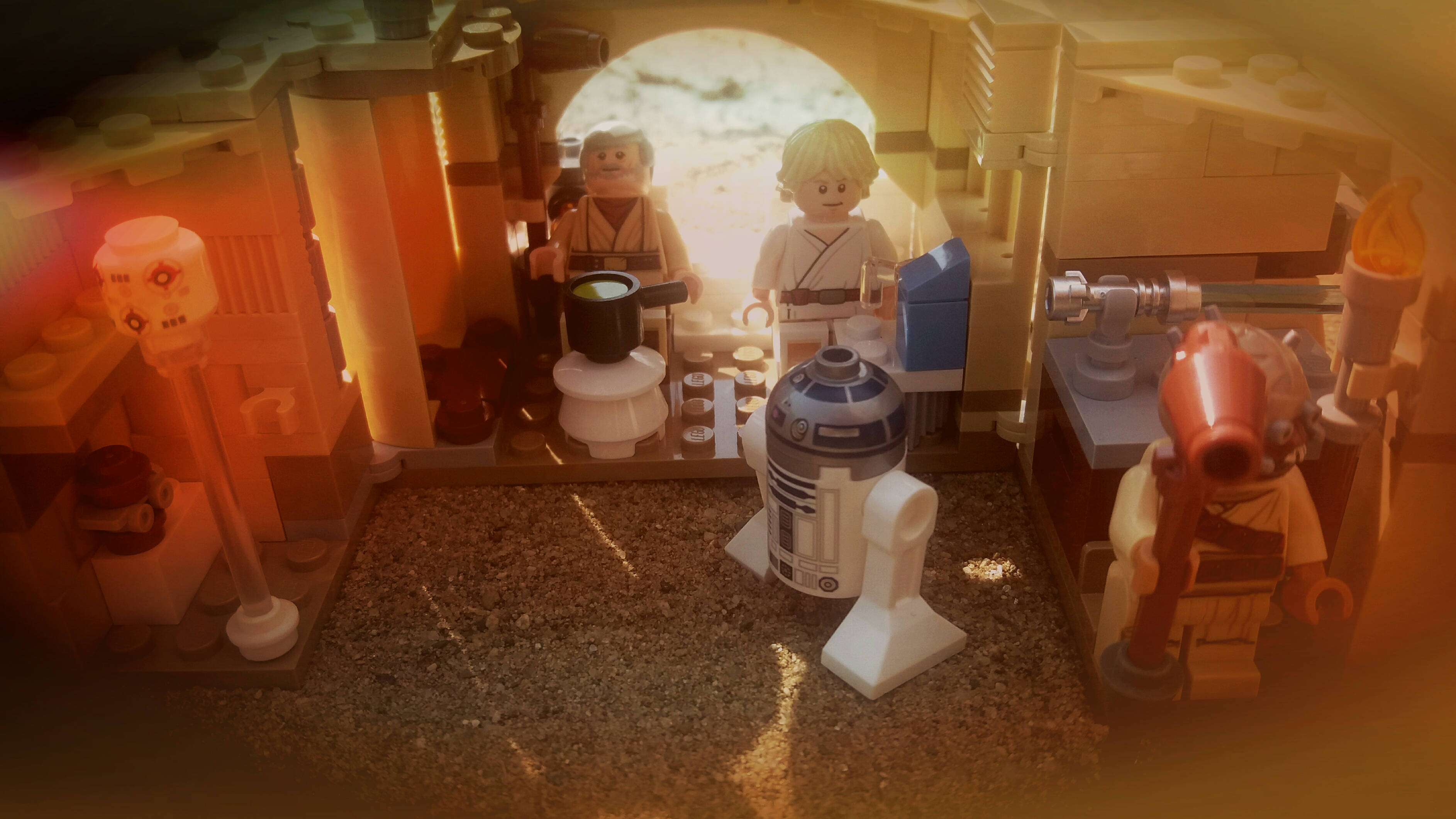 Everyday inside of this sublime Desert from the Marsoom Planet is passing without realizing the fundamental process of what we would cal on Earth ... Time ...
Inside this spectrum there is no Time to waste ...
While Tusken Raider is always guarding their awesome and futuristic hut, they are enjoying cooking a seaweed soup ...
In such an environment on which during the day, the temperature can surpass 45 degrees in fahrenheit terms ... therefore, on such an environment, you do need to consume a lot of soups and drink lots of green tea with mint ...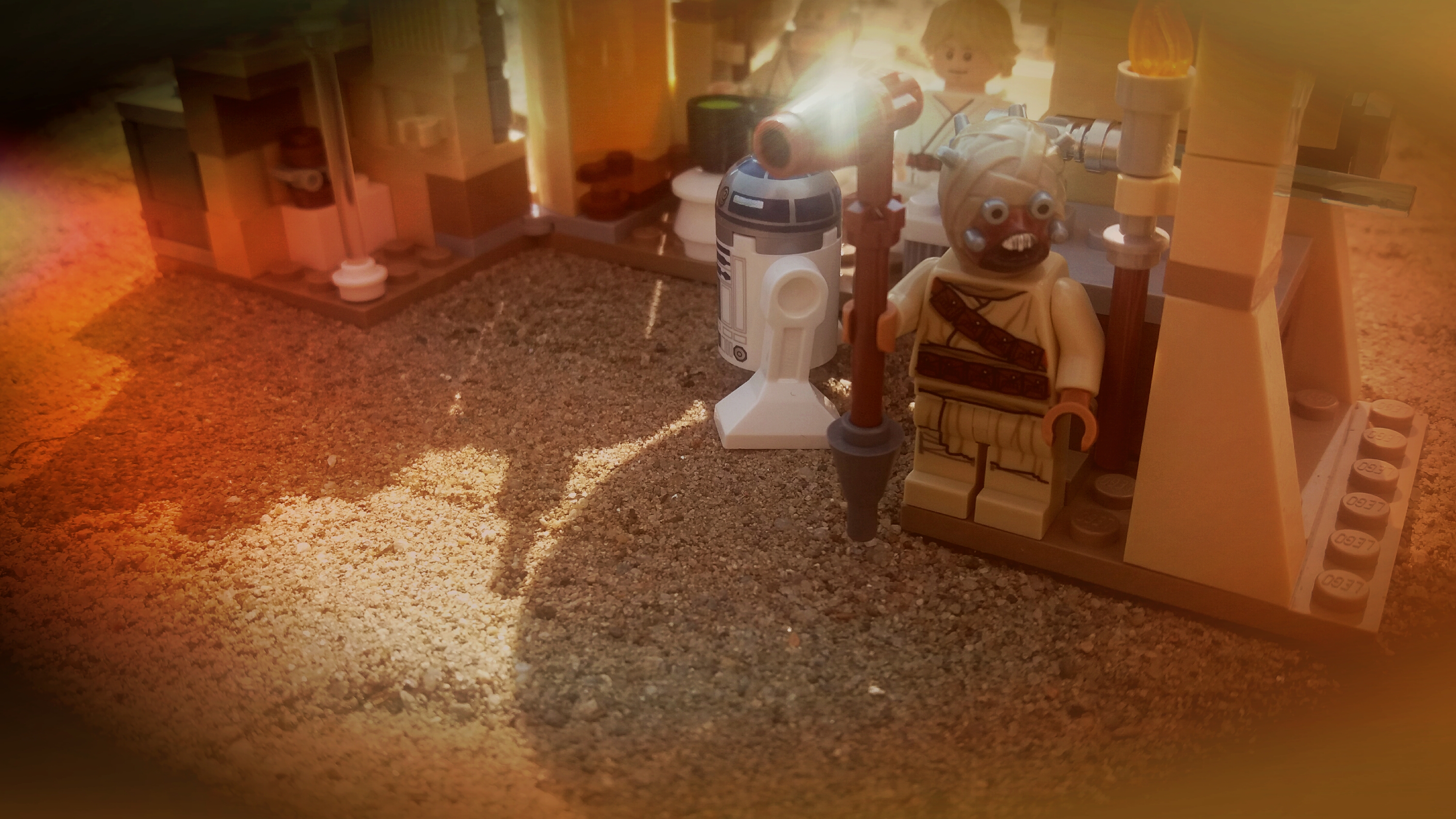 Luke Skywalker is preparing the seaweed soup as well ... and ... i know ... you would ask, where do they get the seaweeds?
Here's the answer ...
Even if they are living inside the North part of the Marsoomian Desert, they can reach the sea of this planet in a few minutes ... at just 33 kilometres from their Hut.
Never to forget ...
Marsoom is a planet with water inside of it :-)
Now, back to cooking!!! :-)
Skywalker is always cooking a fine seaweed soup :-)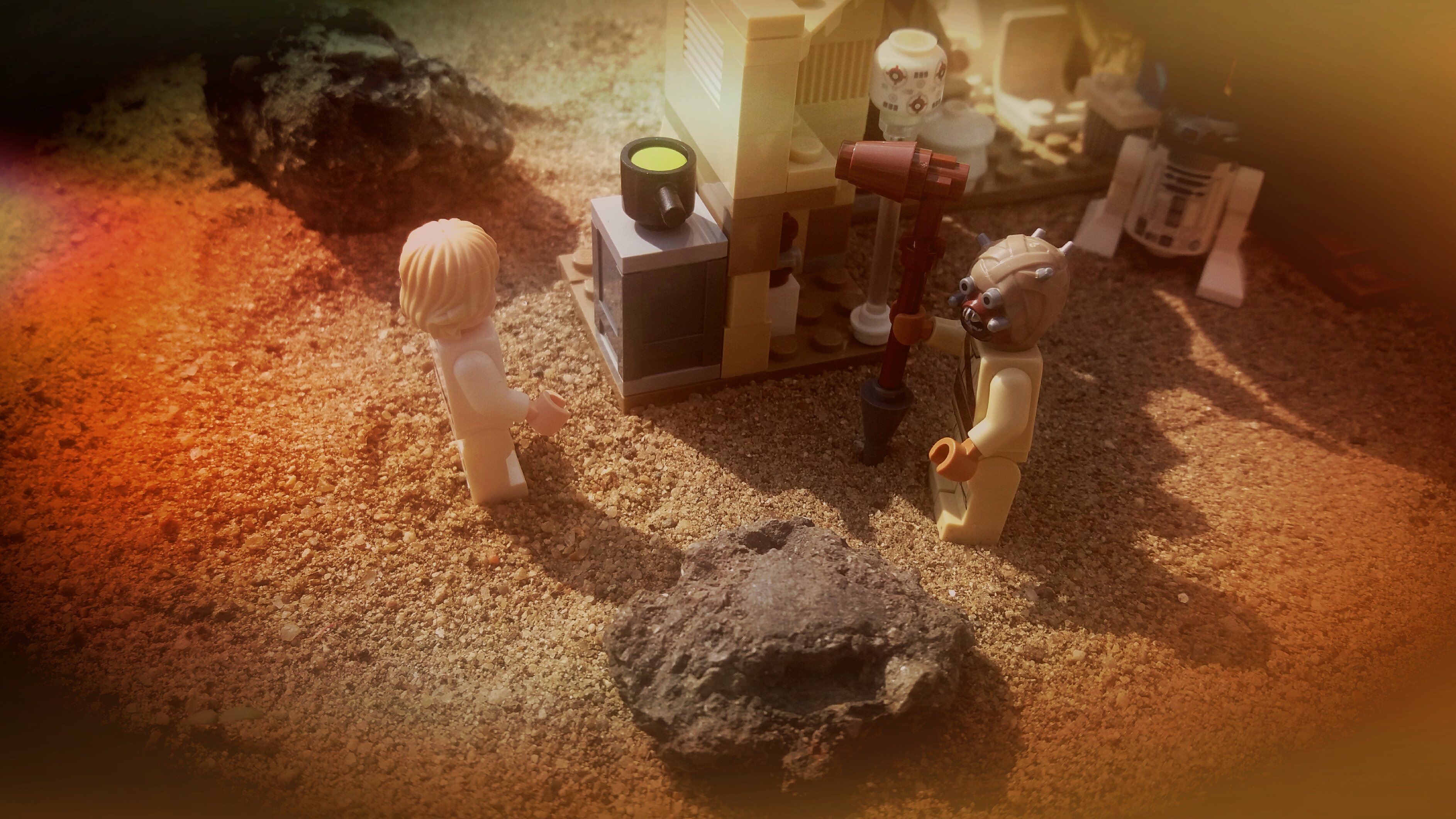 While they were returning inside the Hut to serve their awesome and delicious soup, guess what???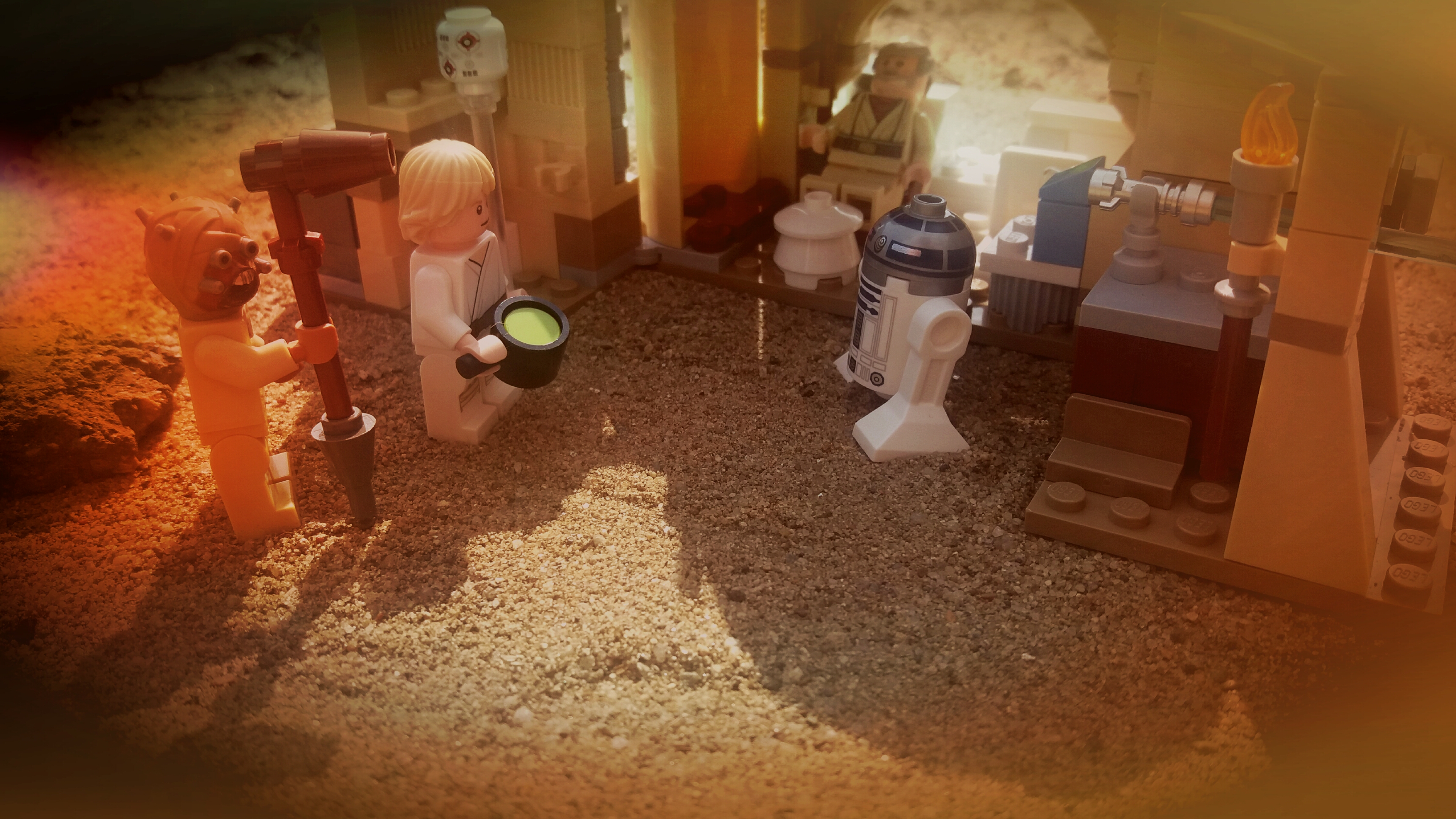 Jedi Yoda arrived ... right on Time! He never miss a proper organic and delicious meal.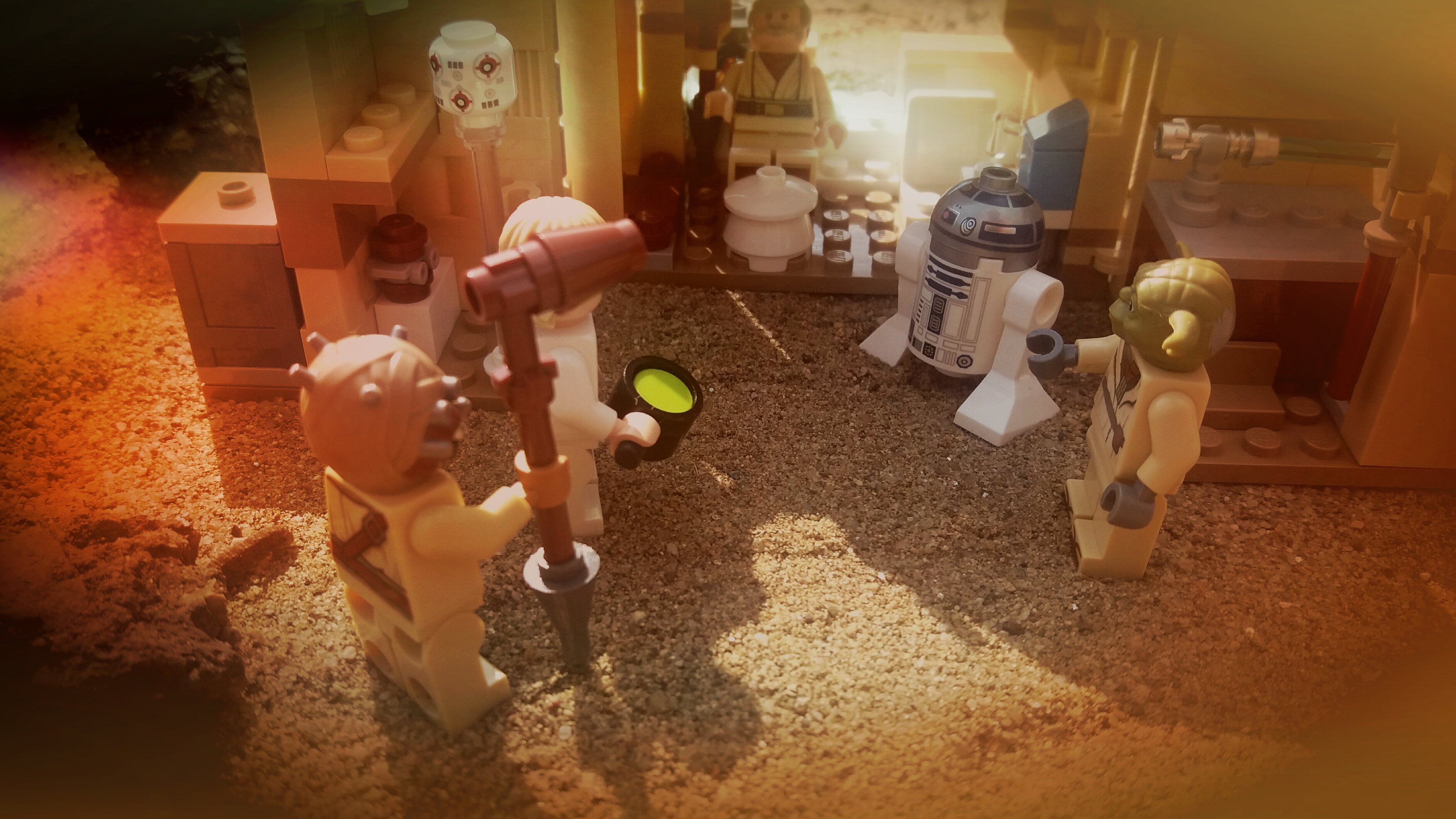 He greated them, and R2-D2 announced Obi Wan Kenobi that Jedi Yoda arrived and will serve the dinner with them.
Everyone was happy ...
For a peaceful day, without attacks from strangers from other dimensions that are not so pure and with well intentions, this was a perfect Day ...
AND, even if someone would try weird things to do ... this awesome team ... believe me ... will solve the case right away :-)
Enjoy your day people of Marsoom Planet ...
As a short retrospective, here's my artistic colage of photos of this wonderful episode :-)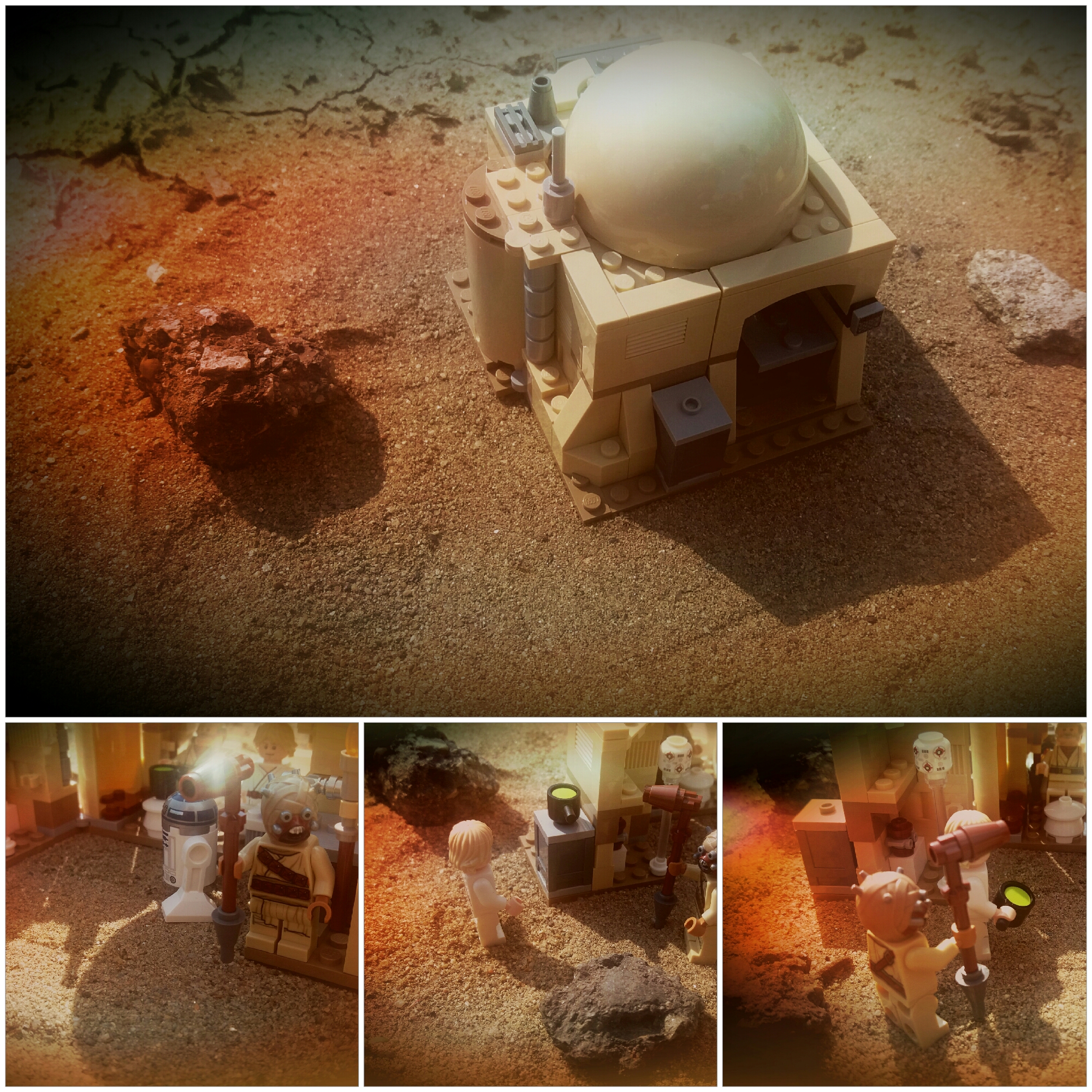 Meanwhile, enjoy some of my music ... i guess some soundtracks would fit to this episode ...
https://luciannagy.com/?page_id=513
Maybe an album, like this one:
---
---