This News Can Bring The Good Uptrend In Crypto Market
---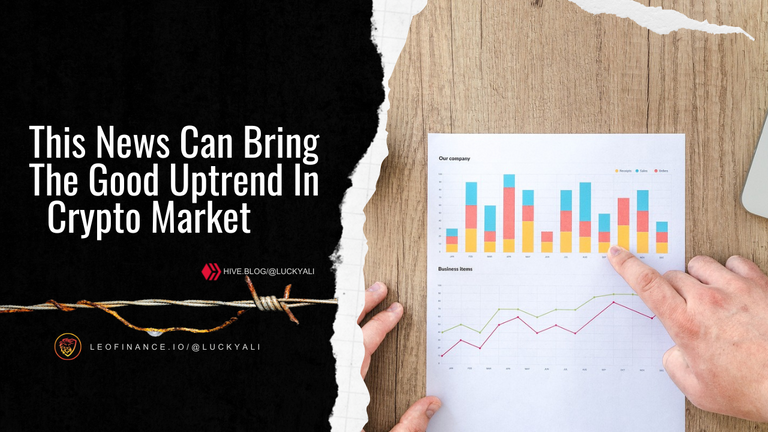 ---
The beginning of this week is good for the crypto market and I hope that It will remain positive. If you have knowledge of lines then you can make money 7 to 8 times into 10. 200 weekly moving average supporting the Bitcoin price which is good and currently bitcoin trading around 28k dollars. So both technical analysis and fundamental analysis are important.
---
There are some factors, and because of that, the market is turning positive. The US debt ceiling update is one of the major updates that played a role to turn this market positive. Now let's talk about the second big news which is coming from the Hongkong you know that Hongkong is the Chinese area. From 1 June, bitcoin and Ethereum trading will start in the HongKong. We can't ignore this because there is a 75 lac population in Hong Kong and suddenly these people joining Bitcoin which will definitely impact the market.
---
Things are good for long-term holders
---
This information can be useful for short-term traders and the Chinese government can change the rule anytime so we can't depend on this news only but you and I know that we will not get the current rate after two years. This is what long-term holders believe including me. Do you think that you will get these rates of Splinterlands assets after 2 years? There is a possibility but a 90% chance to increase the price in the long term because the bull season will push the price of the overall hive market.
---
So long-term believers do not need to worry because whatever dramatic situation is creating, one day all will end. I am ready with hive assets and the bad thing is I don't have bitcoin in my hand. I think I have to start investing in bitcoin but because of many reasons, I have not started yet. I have some goals on the hive and without completing them, I can't do it. I have achieved only one goal yet which is the staking 100k sps token. Now my target is to 8 to 10k leo tokens staking as well as 10k hive power.
---
Part buying for bitcoin
---
After completing these goals, I will start part buying of bitcoin I know I am very late because I joined this market in 2017 but still I am not holding bitcoin. But I have a good amount of Splinterlands assets and now also focusing on Hive and Leo cryptocurrencies. So I am not walking the wrong path but Bitcoin is the leader of the crypto which is why we should have some Bitcoin (satoshi) in our wallets. don't forget to share this post and reblog it. I Will meet you in my next blog.
---
Thank you, everyone.
---
Lucky Ali
---
Image source
---
○_________________○___________________○
| 👇 | | |
| --- | --- | --- |
| | | Hi I am lucky ali from gujarat, india. I am a crypto enthusiast, blogger, and SEO developer. I am always interested to learn new things and getting new experiences. You can find me on hive, twitter and discord (Lucky Ali#6343). Sharing is caring, Thank you hive family ♥ |
Posted Using LeoFinance Alpha
---
---