THE NIGER BRIDGE TRAFFIC JAM - An experience I can never forget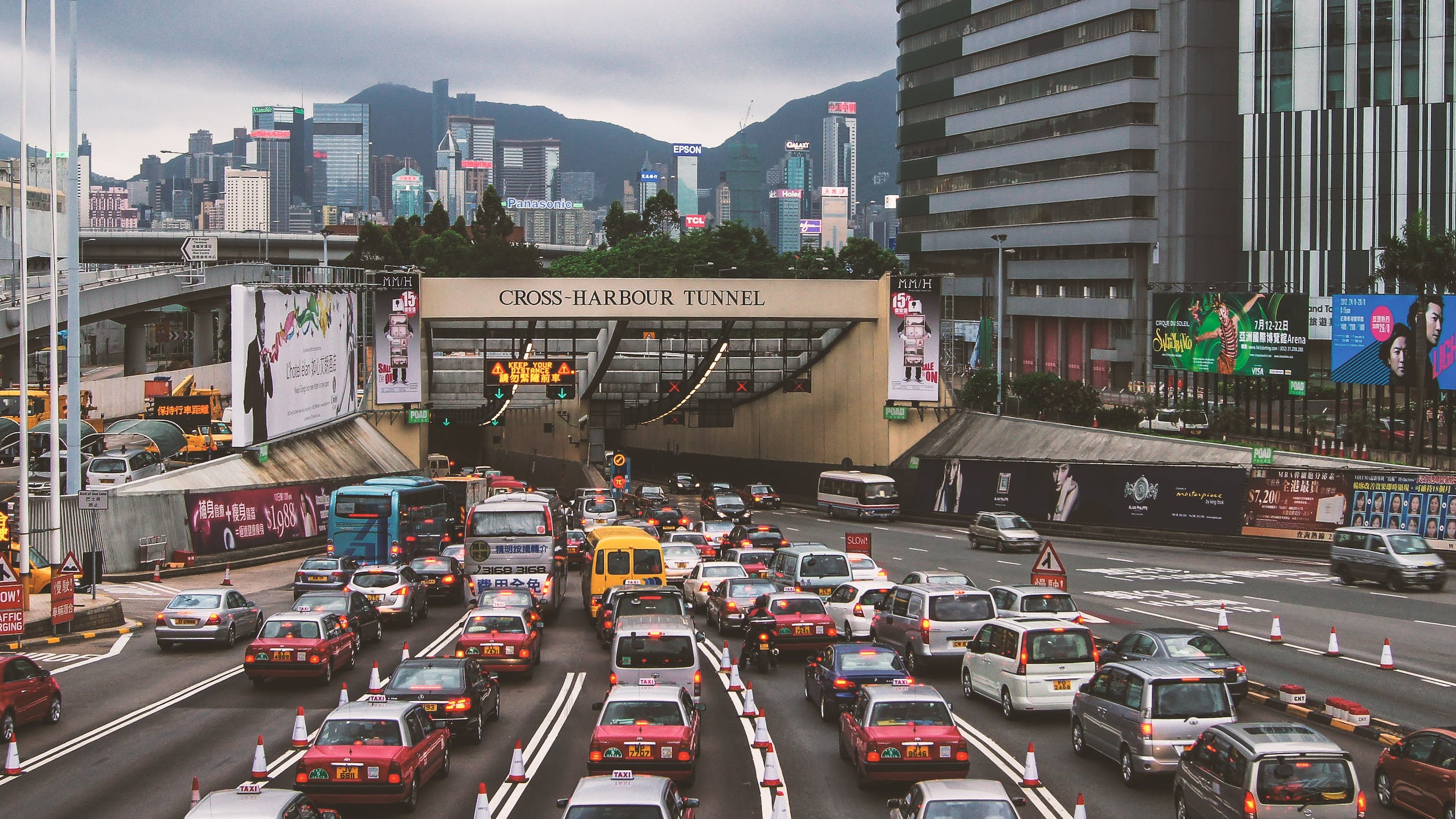 Source

Although I have been stuck in quite a lot of traffic jams and have almost gotten used to such experiences, One experience still stands out and wouldn't leave my head no matter how hard I try to forget it.
This experience happened few months ago and sometimes I think the reason why I still find it hard to forget this experience is because of the events that followed after that time and the structures found in the place where the jam took place.
I call this traffic jam experience - the River Niger bridge Traffic jam or - the Onitsha bridge Traffic Jam.
I call it those names because the traffic Jam happened at a bridge in a place called Onitsha and the bridge was constructed over the great Niger river in Nigeria.
Whenever I see a bridge, especially one made of steel, I tend to remember my experience that day and how I risked my life because I was stubborn.


This experience happened in the month of December, I was traveling from my aunt's place in Edo state in Nigeria to Abia state in Nigeria for Christmas celebration.
While I was about embarking on this journey, my aunt had advised that I leave very early so I could beat traffic because it was a festive period and a lot of people would be plying the same road and it would lead to a traffic Jam.
I didn't take her words very seriously, I had plied the road earlier that week and didn't witness any such thing. I felt it was the normal old people talks and their unnecessary worries.
The day I was set to travel, I woke up very early and started packing my stuffs but because I was dull, I ended up leaving the house late.
My aunt advised that I postponed the journey to the next day but I refused, It was just a few hours past my initially scheduled time and I didn't see the need to postpone the journey.
I left the house to the park where I was supposed to board the car to my destination. When I got there, I discovered that all the buses had taken off already. Just as I thought of canceling the journey, they announce that another car was now ready to take off to my destination.
Although it was now late, I was keen on traveling that day so I decided to join the car. When I went to pay for the fare, I was told the the price had now doubled.
Everyone including myself was angry. Although it had become normal that the transport fares always hiked when it is Christmas season, this one was just outrageous. We mumbled and complained but we still had to pay because we didn't really have a choice as that was the last bus for the day.
I had speculated that the journey would be for 6 hours because of the traffic that may occur, and although I may get to the Abia state's park late, it wouldn't be so late that I couldn't continue the journey to my home.


The journey went smoothly at first, the driver was fast and everything went well until just before the River Niger bridge - same point my Aunty had warned me about.
As we got there, we met a long line of vehicles stuck in a traffic jam and we joined. The vehicles moved at snails speed but it was as if we weren't moving at all. The whole place was bustling and noisy. The sound of car horns filled our ears plus the suffocating smell of petrol that made me almost throw up.
I was really vexed. A distance that wouldn't take me more than 15 minutes on foot was now taking up to 3 hours.
I wondered what had caused such terrible traffic. The whole thing was even worsened by impatient drivers who wouldn't wait for the other to go first, most times they ended up arguing and blocking the road.
It took hours but we finally passed the bridge, as we moved past the bridge, I observed that the traffic jam was being caused by some military officers who conducted a stop and search exercise just at the exit point of the bridge.
I checked my time and observed that it was almost 7pm, same time I had speculated for the full Journey but we had only gone halfway. It was then it dawned on me that the journey was going to be a tough and rough one. We continued the Journey into late in the night. We hardly saw other vehicles on the highway and it was really scary. It was the scariest journey I had ever embarked on but I tried to hide my fears.


The passengers began to alight one after the other as they reached their destinations until it was just me in the bus. When I finally arrived the bus park, it was almost midnight and everywhere was lonely. I needed to board another car to my house but I couldn't find any.
I left my baggage and I went in search of a vehicle to convey me home. While I was waving at some cars to stop, I looked back and discovered that someone disguised as a mad man was about to steal my stuffs. I quickly shouted at him and when he saw that I was watching, he acted like he wanted to pick something else on the ground, then he left.
It was so hard getting a car that night. The few cars I had seen were charging very exorbitant prices. The already lonely road was becoming more lonely and fear gripped me.
I finally got a car and the car agreed to convey me home. He stopped at some point and said he wouldn't go any further. I had to drag all my heavy luggages and walk a very long distance before I could get home. It was past midnight already and I was really scared. I had heard about the so many evil things that always happened to people in the neighborhood at night and I prayed in my heart as I moved. I got home by 1am in the morning and I was so relieved.
I was happy nothing happened to me and I have ever since become more careful and now heed to advice more than before.
Although I know the traffic Jam was the cause of my issues, I still blame myself even more for not heeding to the advice of my aunt.
That days traffic jam is one I don't seem to forget. I would also like to hear from you too. Have had such terrible traffic jam experience ?

---
---