WHY WE NEED TO SUPPORT CHILDREN DO WHAT THEY LOVE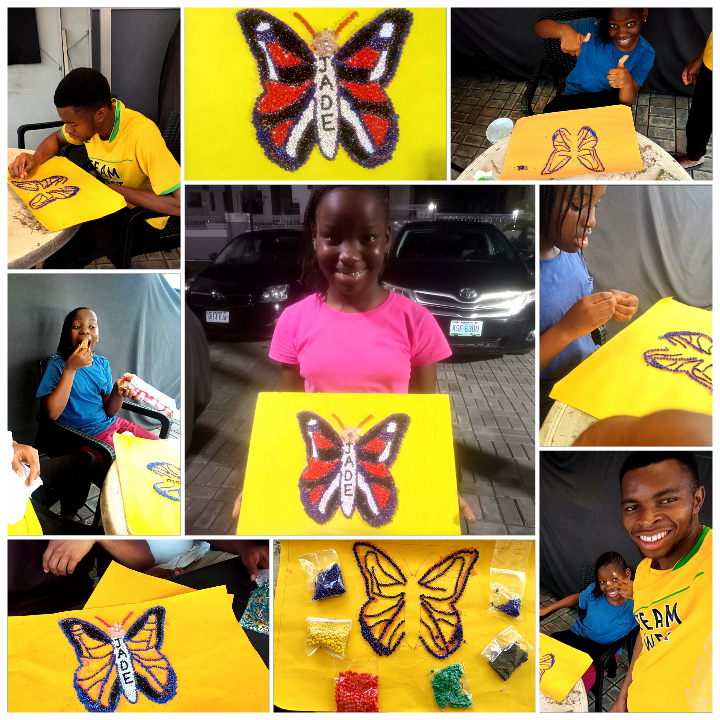 One of the most beautiful,interesting and fun-filled moments of my life are those times I spend with kids. My love for these little ones knows no bounds.
I am a teacher and I have discovered that one of the ways to bring genuine happiness to a child is to support and assist them do those things they love. Children love adventure, they love to try out new things and love it even more when they have their parents, teachers and guardians work with them.

Helping them do things they have passion and flair for really puts smiles on their faces. It creates beautiful memories for them, it makes them feel loved, it also makes them understand that you care about how they feel. It makes them bond with you and also love you, it also helps them develop in their various areas of interest. And lastly, showing a child love and care helps them to love and care for others too, it gives them a good narrative of the world and makes them see the world from that light. It makes them understand what love is, how it feels to be loved and cared for, and why they should do same. It basically increases their capacity to love. Through these little efforts and gestures, love is spread to the world. Remember Love births love.
Hanging around Children brings me Bliss and fulfillment, it makes me feel happy and gives me this sense of purpose and worth, it is for this reason that I chose to be a teacher . I feel I could help make the world better by making a child happy and by helping them achieve their dreams.

Recently, I had a nice time with one of my pupils. Her name is Jade. Jade loves art and because her school had closed for the term and she was now on holidays, we decided we would do an artwork together, we decided to make designs using beads and some other materials we could find around. We thought of making something like a collage or a mosaic.
I proposed that we to do a simple design like a fish but Jade said it was boring. She wanted something more tasking and complex, she suggested that we made a butterfly or a flower. I liked the butterfly idea, so we went ahead to make the butterfly
We started by gathering the materials we already had for the design and we thought of how we could use them to make a fine butterfly design.
We had beads of different colours, although we had a limited amount for each colour,
we got a top-bond (glue) and a cardboard paper (surface).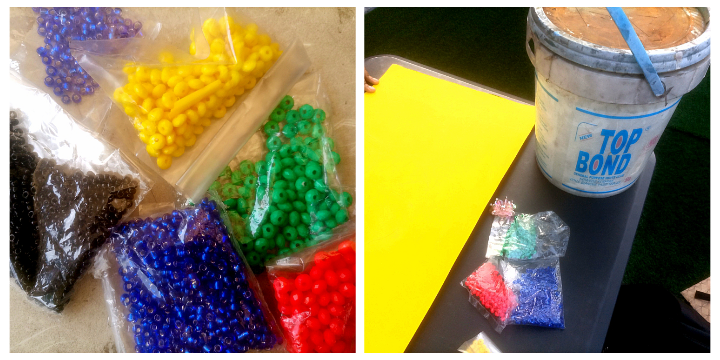 Here are the steps we took to make the butterfly designs :
we first made a sketch drawing of the butterfly on the cardboard paper (surface)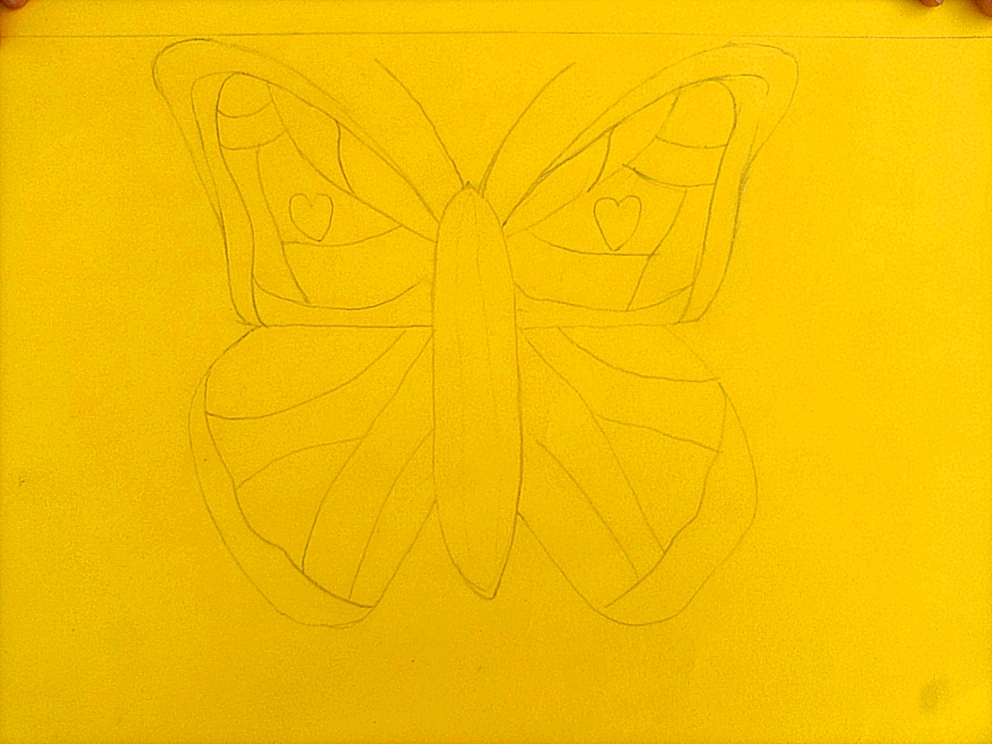 Then we made the shape of the butterfly by gluing the beads on the drawn outlines. We didn't have know what colour would be best for the outlines, Jane chose blue because we had more of blue beads than any other beads so we had to use blue.
Inserting and gluing each tiny bead on the lines was really stressful and exacting, we had to take turns to do the work. We are happy at the end, the butterfly took shape and it was beautiful. Jade was so proud of herself.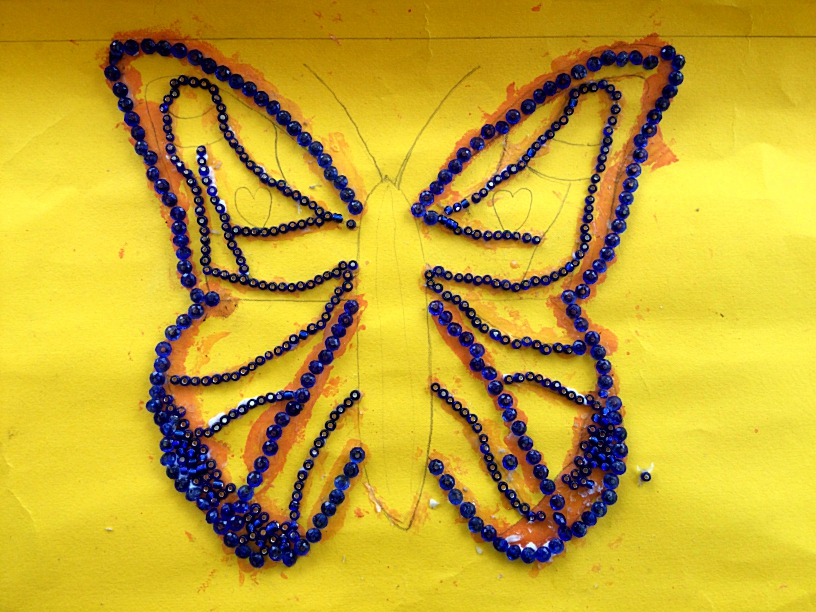 ---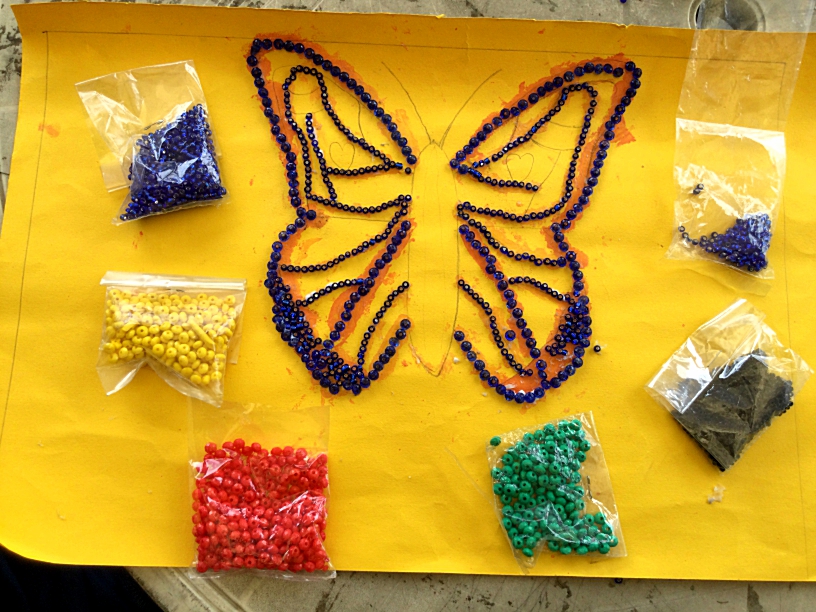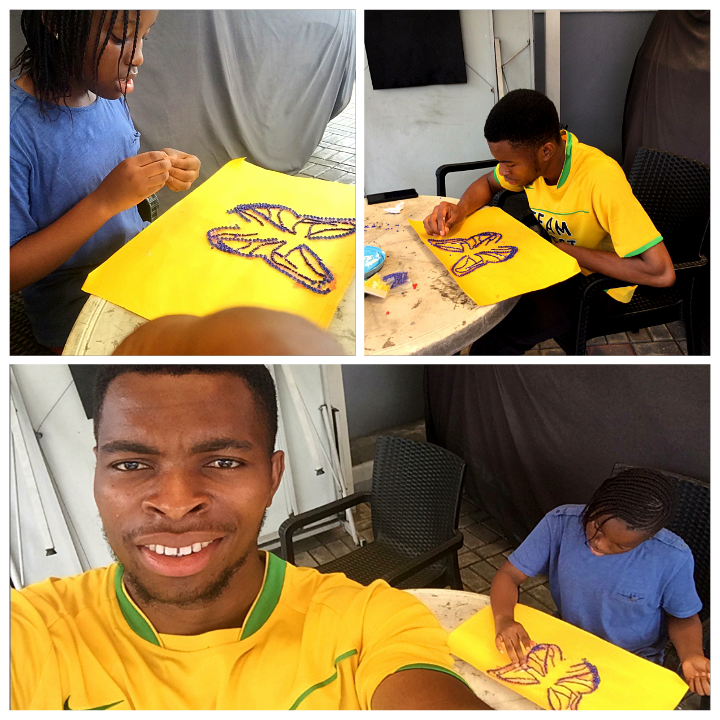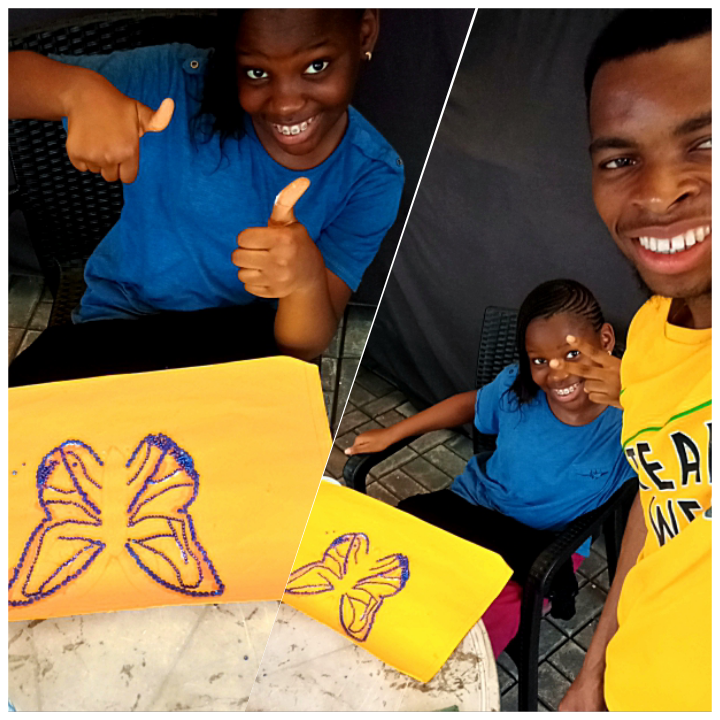 We After we were done with that, we made the head of the butterfly and the antenna. We were bent on having fun so we tried out different things, Our decisions concerning the colour of beads and the designs to add to the work was spontaneous and was made on the spot as we progressed.
For the head of the butterfly, Jade got a beaded flower that had fallen off from one of her clothes and for the antenna of the butterfly, we used red beads.
To show originality of our artwork, Jade suggested that we designed her name on the body of the butterfly and she loved the idea.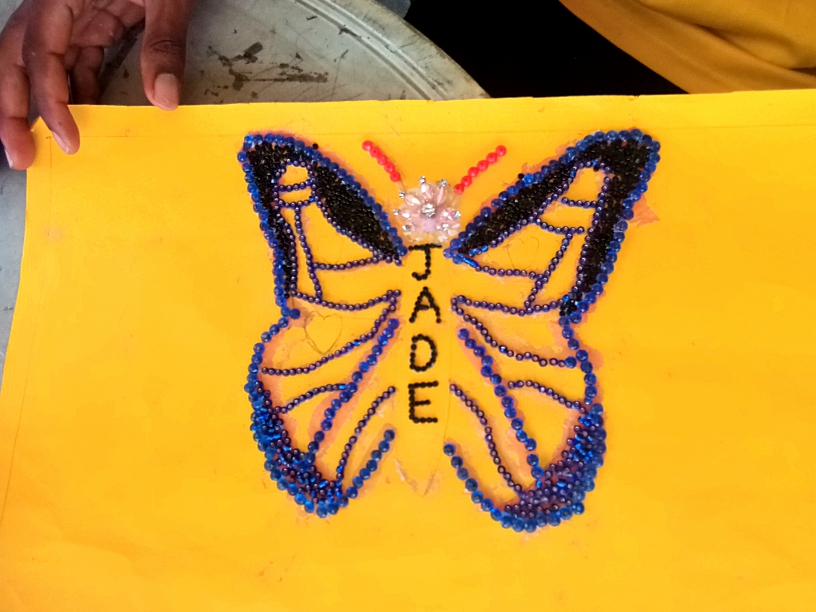 We had spent about 5 hours on the work and we were hungry and tired, we had to end the work for the day. Like everyone else, Jade's mum liked our work, she got us some snacks and drinks.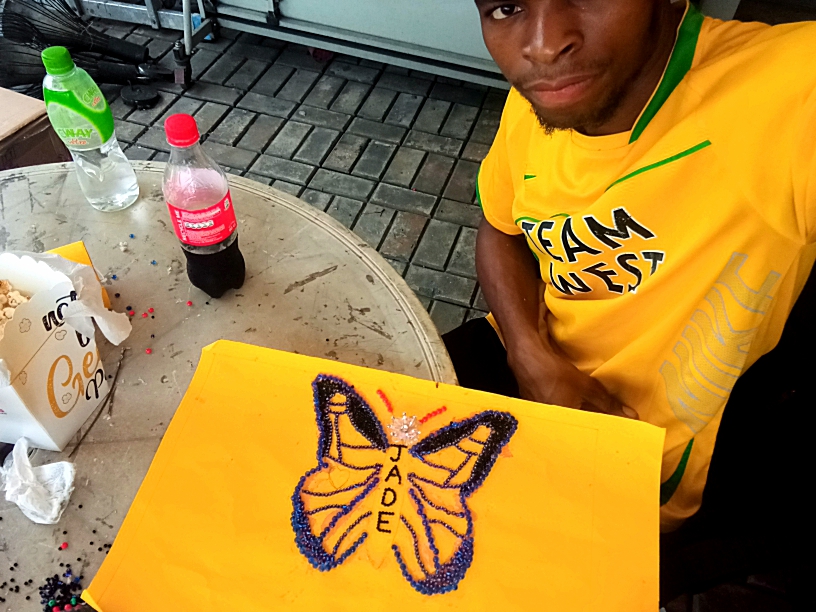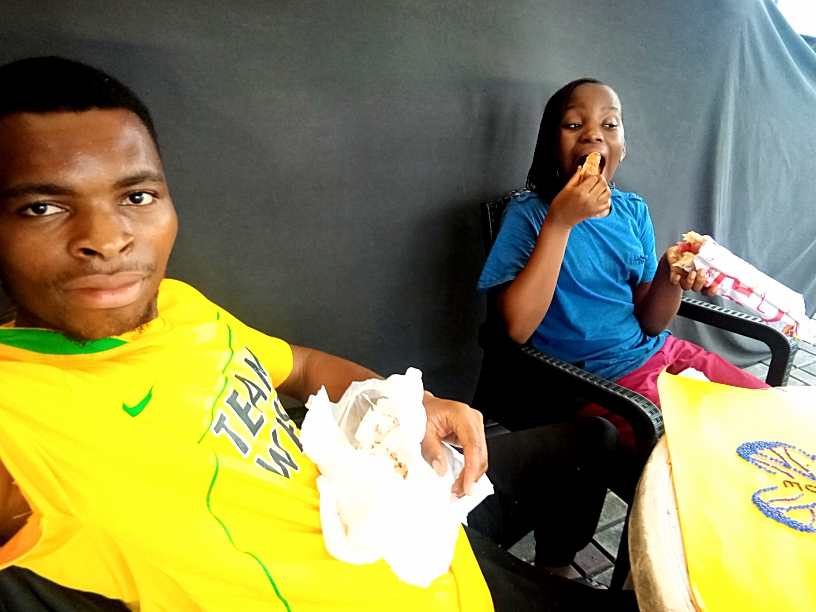 The next day, we continued from where we stopped, we used white beads to fill up the body of the butterfly, we chose white beads so the name "JADE" would be very visible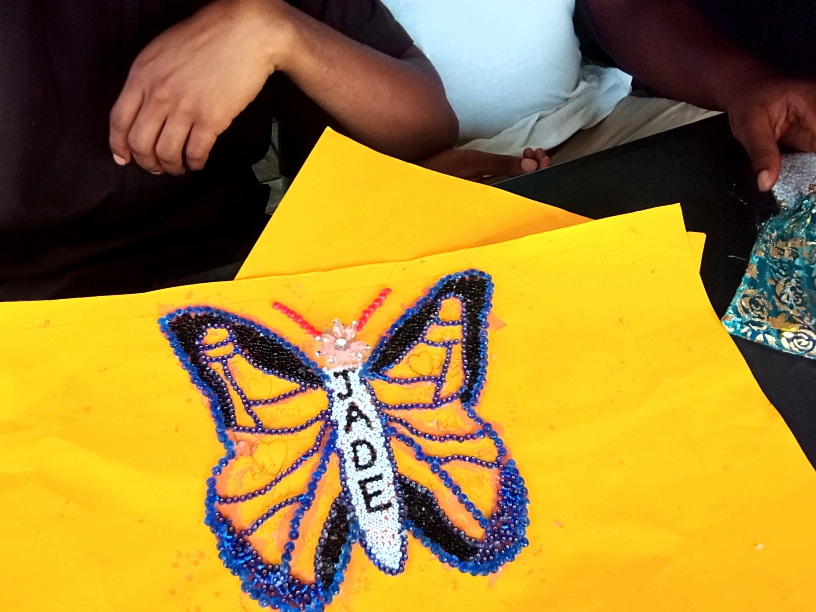 ---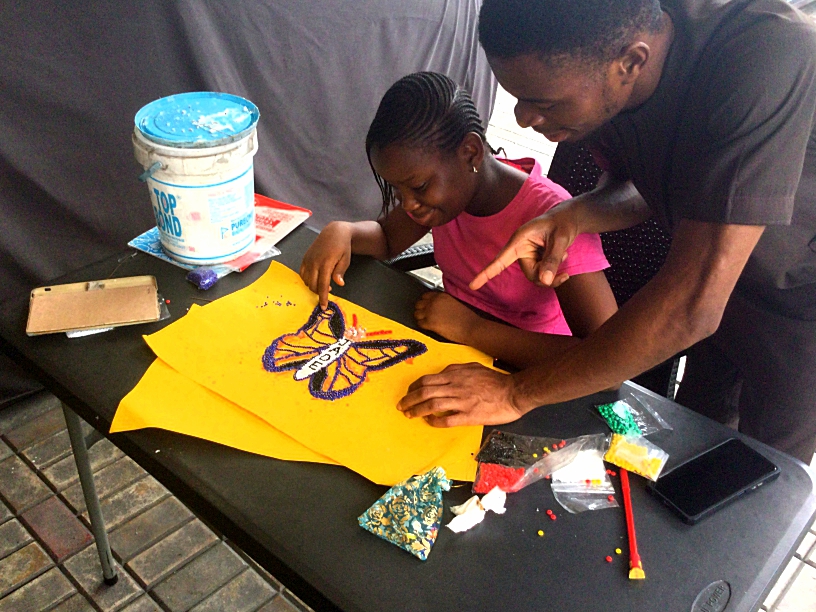 ---

Next stage was to decorate the wings. We planned on using different colours so as to make the butterfly colourful, we first of all used black beads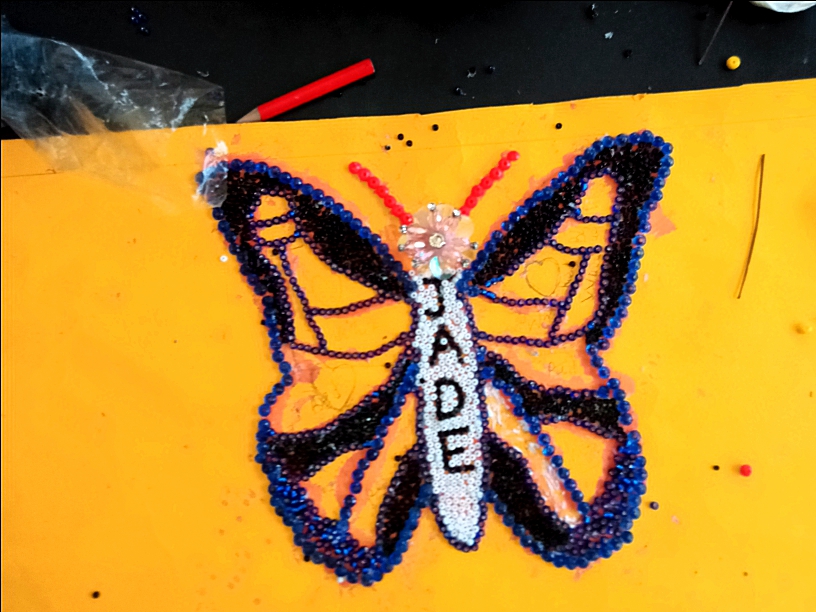 ---
Next we added some other colour beads. At this stage we were confused because we still had **green, Yellow, white,Blue and red ** beads, we didn't know what colour combination would be nice. We finally decided to use just red, white and black beads.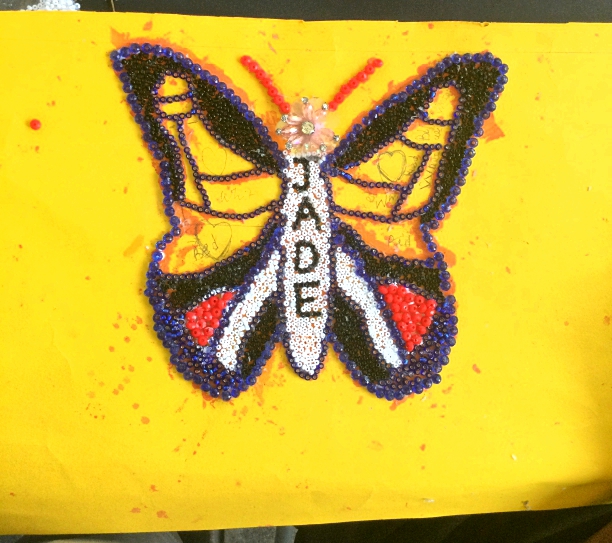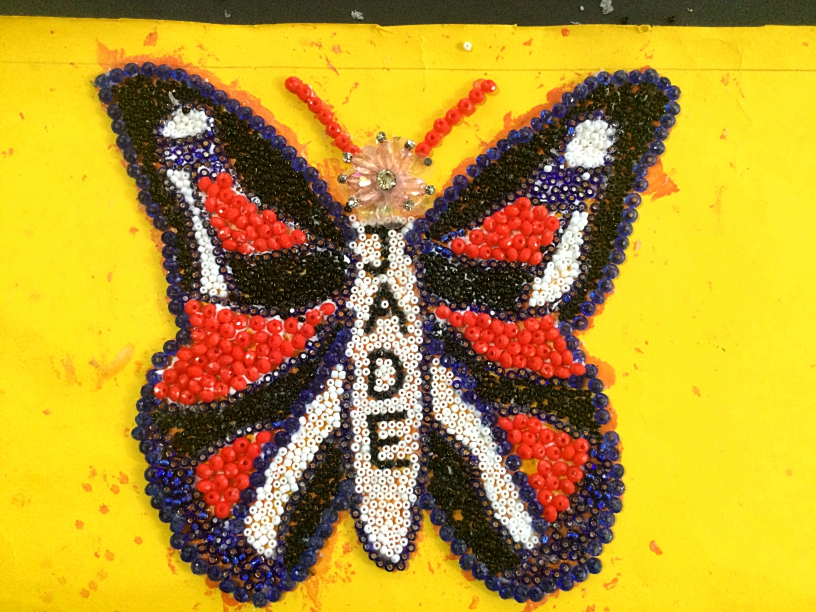 We finally completed our art work, we did some finishing touches by removing the stains from the surface.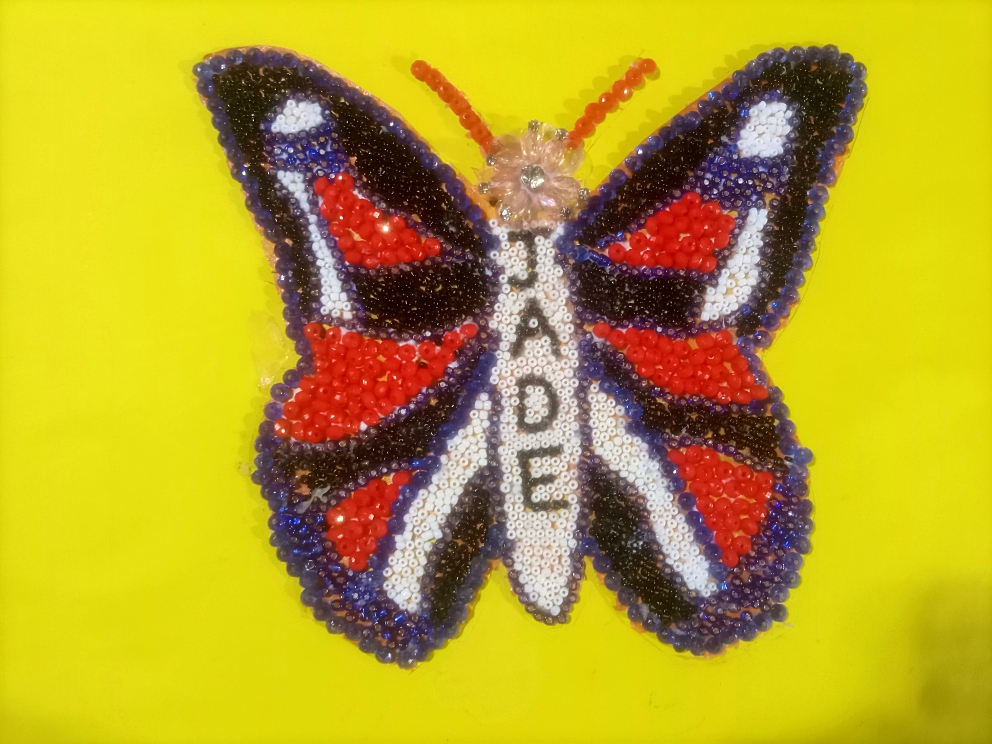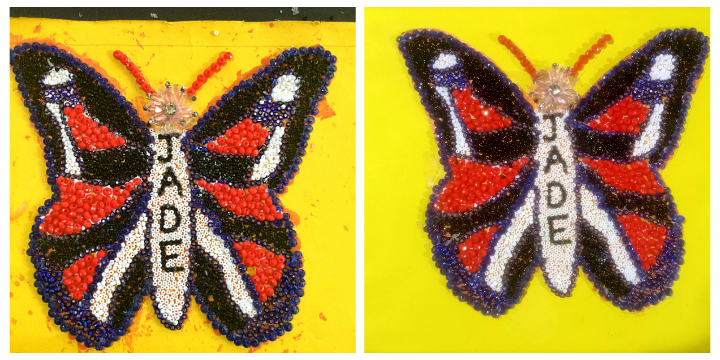 By the time we were done with everything, it was night. Jade was really happy. It was such a great experience and adventure. She said was going to keep the artwork in her room and she would always remember that wonderful day we made the artwork. She was so proud of herself, you can see the smile on her face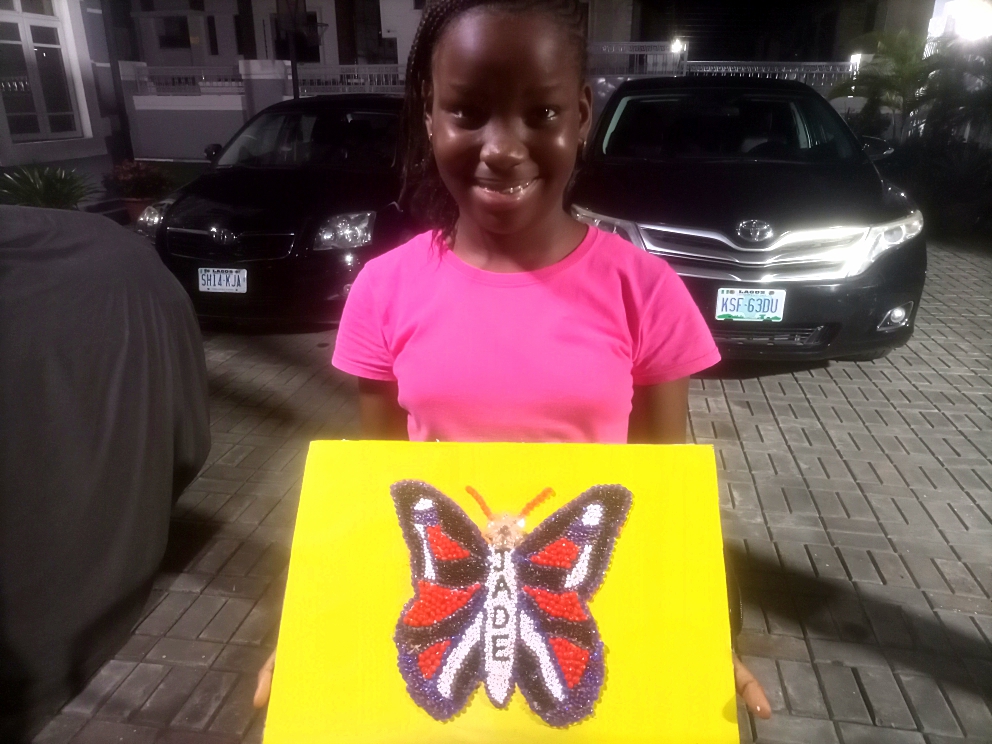 From the beautiful butterfly idea and design suggested by Jade, I have discovered that when we support and encourage children to do those things they love, they do not have joy but become more creative.
Thank you very much for stopping by, I hope you found this post interesting.
Let us be intentional about bringing the best out of others, let us be intentional about putting smiles on people's faces.
Children are the future of tomorrow.
Saving a child is saving the future.
They need our attention, support, care , guidance and love.
---
---