Capitan América: Civil War [ESP-ENG] Review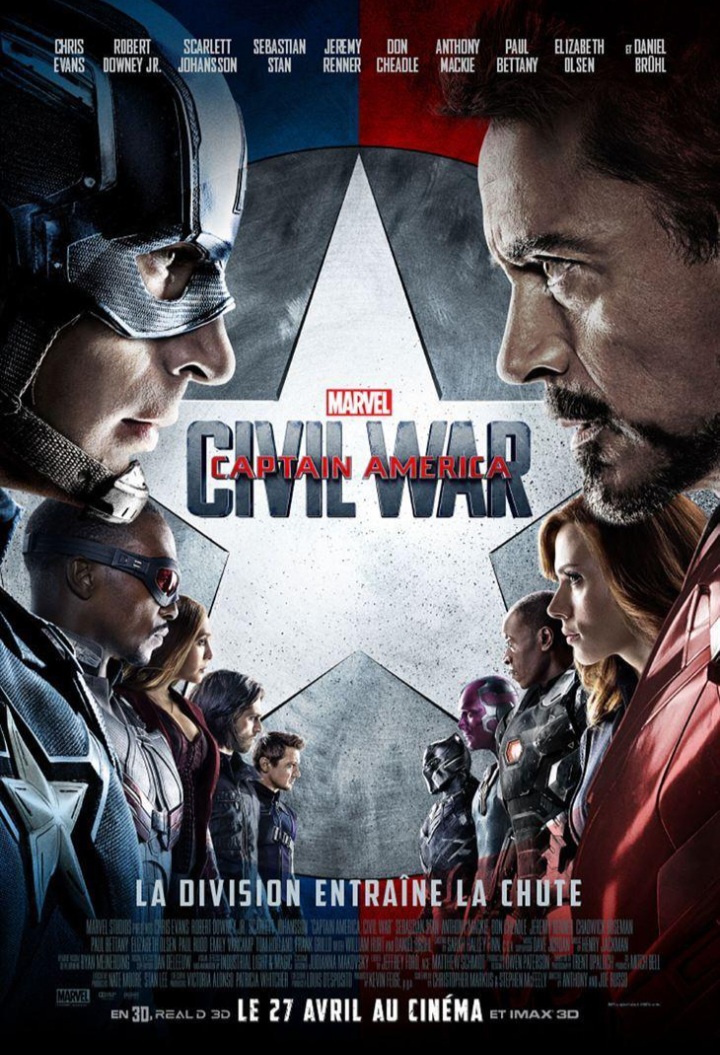 The Avengers un grupo de superhéroes creados por una compañía muy famosa que lleva varios años produciendo películas, pues esta es Marvel muchas personas conocen esta compañía y saben a los que se dedican hacer películas de superhéroes. Aunque allan creados varios superhéroes hay un grupo que se dedica a proteger al planeta tierra llamados The Avengers, pues los 2 vengadores que se podrian conciderar los jefes del equipo no estaran de acuerdo en algunas cosas y se librara una batalla entre estos 2 mas algunos vengadores entre ellos mismos ¿Que vengador garana? Descubranlo mas adelante.
The Avengers, a group of superheroes created by a very famous company that has been producing films for several years, since this is Marvel, many people know this company and know who makes superhero films. Although several superheroes have been created, there is a group that is dedicated to protecting planet Earth called The Avengers, since the 2 avengers who could be considered the leaders of the team will not agree on some things and a battle will be fought between these 2 plus some avengers. among themselves. What avenger guarantees? Find out later.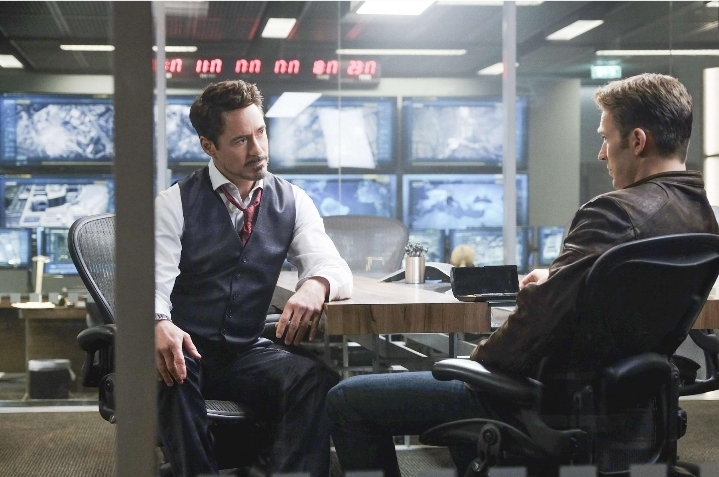 Esta película trata de que el gran inventor Tony Star que también es conocido como Iron Man tiene unos inconvenientes con el Capitán América pues a estos tienen algunas discusiones durante la película, algunos de los vengadores estan con Tony Star y otros estan con el Capitán América, pues estos tendrán una increíble pelea que se llevará en aeropuerto.
Las escenas también toman un gran papel en las películas ya que sin ellas no veríamos esa acción que nos emociona cunado la vemos, en esta película hay muchas escenas que son muy buenas unas de estas sería cuando Spider-Man le quita el escudo al Capitán América, aunque sea algo no tan relevante para la película da mucha emoción incluyendo la entra que hizo, pero la mejor escena se podria decir es cuando comienza la batalla en el aeropuerto. Otra cosa que se desta es la música que usaron, aunque muchos no le tomen importancia yo sí, pues si lo notan le agrega más emoción, ya que es una pelea muy épica más una música épica suena de fondo que muy fino y le da mucha emoción a la película.
This movie is about the great inventor Tony Star who is also known as Iron Man has some problems with Captain America because they have some arguments during the movie, some of the Avengers are with Tony Star and others are with Captain America, Well, they will have an incredible fight that will take place at the airport.
The scenes also play a great role in the movies since without them we would not see that action that excites us when we see it, in this movie there are many scenes that are very good, one of these would be when Spider-Man takes away Captain America's shield. , although it is something not so relevant to the film, it gives a lot of emotion including the entrance he made, but the best scene could be said to be when the battle at the airport begins. Another thing that stands out is the music they used, although many do not take it as important, I do, because if you notice it, it adds more emotion, since it is a very epic fight plus epic music plays in the background that is very fine and gives it a lot of excitement to the movie.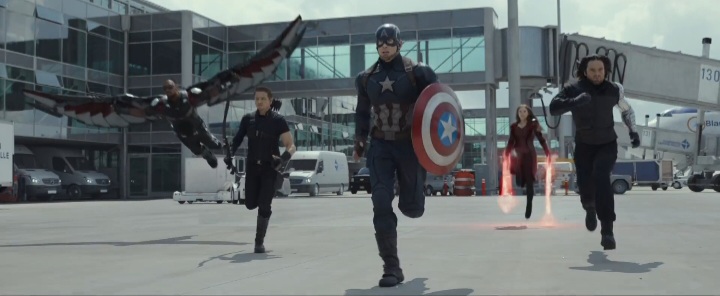 Una película que tiene muchos personajes que muchos se destacan ya que son muy famosos y que están en este grupo de héroes desde hace tiempo. Robert Downey Jr este es muy conocido ya que este toma el papel de Tony Star el cual es Iron Man a demás es uno de los personajes principales pues este personaje me gusto mucho ya que este se destaca por sus chistes y por su inteligencia para crear varias cosas. A demás otro personaje que me agrado mucho y que destaca mucho es Chirs Evans este destaca mucho ya que es el Capitán América un personaje que tiene un pasado algo triste pero no le importa y siguió para delante, lo que más me gusto fue las técnicas que uso en las peleas donde se nota que tiene mucha experiencia en peleas.
A film that has many characters that many stand out since they are very famous and have been in this group of heroes for a long time. Robert Downey Jr. is very well known since he takes the role of Tony Star, who is Iron Man. He is also one of the main characters because I really liked this character since he stands out for his jokes and his intelligence to create various things. In addition, another character that I really liked and that stands out a lot is Chirs Evans, this one stands out a lot since he is Captain America, a character who has a somewhat sad past but he doesn't care and moved forward, what I liked the most was the techniques that use in fights where it is clear that he has a lot of experience in fights.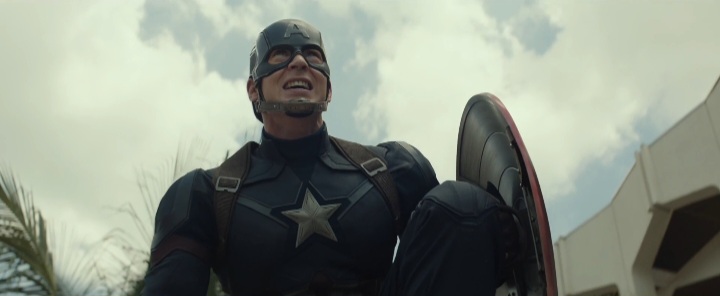 Una película que me gusto mucho ya que soy fan de esta compañía donde he visto la mayoría de sus películas, a demás esta tiene que ver mucho con la película Avengers: Infinity War, pues han seguido sacando varias películas de estos superhéroes, aunque esta película ya tenga un largo tiempo de haberse estrenado nunca me voy a cansar de verla ¡Nos vemos en la siguiente reseña!
A movie that I really liked since I am a fan of this company where I have seen most of their movies, this one also has a lot to do with the movie Avengers: Infinity War, since they have continued releasing several movies about these superheroes, although this movie It's been released for a long time now, I'll never get tired of watching it. See you in the next review!
Todas las imagenes de esta excelente pelicula las saque de filmaffinity | All the images of this excellent film I took them from filmaffinity: https://m.filmaffinity.com/ve/film712492.html
---
---