Doctor Strange in the Multiverse of Madness [ESP-ENG] Review
The Avengers, a group of superheroes created by a very famous company that has been producing films for several years, since this is Marvel, many people know this company and know who makes superhero films. This time I am not going to talk about the group of Avengers but one that was not named Avengers, but it is considered one, because this is Doctor Strange, the most powerful wizard on planet Earth where this time he will not only save planet Earth but than to the entire multiverse, because he meets a girl with the power to travel through the multiverses but a villain wants to take over that power.
The Avengers un grupo de superhéroes creados por una compañía muy famosa que lleva varios años produciendo películas, pues esta es Marvel muchas personas conocen esta compañía y saben a los que se dedican hacer películas de superhéroes. Esta vez no voy hablar del grupo de los Avengers sino uno que no fue nombrado Avengers, pero se se concidera uno, pues este es el Doctor Strange el mago mas poderso del planeta tierra donde se esta vez no solo va a salvar al planeta tierra sino que al multiverso entero, pues conoce a una chica con el poder de viajar a traves de los multiversos pero un villano querra apoderarse de ese poder.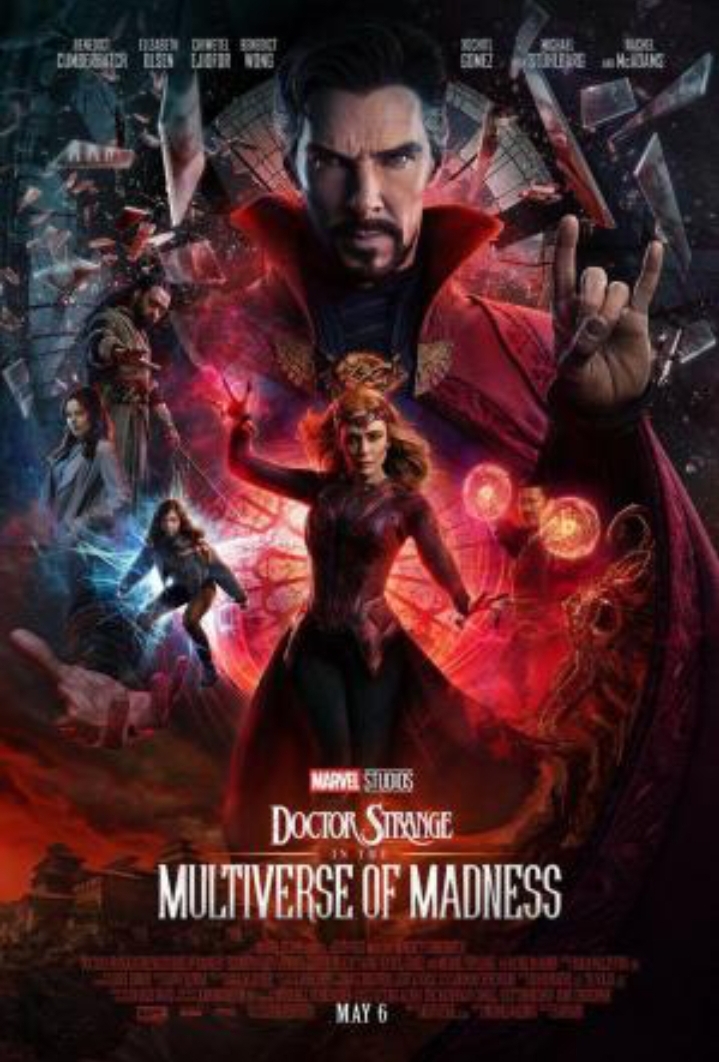 This movie is about after the accident that occurred with Spider-Man, a girl named América Chavez appears because she can travel through universes, she explains that the dreams they have are visions of other universes, because she also explains that someone is looking for them. her power but they do not know who it is, after a while they discover who it was because Wanda wants that power to be with her children who do not exist in her universe, because she will do everything possible to obtain that power and Doctor Strange will do everything possible to protect the girl and the universe.
A film that has a good story development, where the title of the film already gives us a clue as to what it is going to be about but without knowing how, although no one expected that the villain would be Wanda because although we knew that she I had lost Vision, we didn't think she would get to that point, this movie includes some funny dialogues and almost none of them are profanities, although it doesn't matter much in the story. It gives it a touch of emotion, although they don't contain much, but they make up for it with the action.
Esta película trata que después del accidente que hubo con Spider-Man aparece una chica llamada América Chavez pues esta puede viajar a través de los universos, ella explica que los sueños que tienen son visiones de otros universos, pues también les explica que alguien está buscando su poder pero no saben quién es, después de un tiempo descubren quien era pues Wanda quiere ese poder para estar con sus hijos que no existen en su universo, pues ella hará todo lo posible para obtener ese poder y el Doctor Strange hará todo lo posible para proter a la chica y al universo.
Una película que tiene un buen desarrollo de historia, donde en el título de la película ya nos da una pista de lo que se va a tratar pero sin saber de que forma, aunque nadie se esperaba que la villana sea Wanda pues aunque sabíamos que ella había perdido a Visión no pensamos que ella llegaría a tal punto, esta la película incluye algunos diálogos gracioso y en casi ninguna hay groserías aunque no importe mucho en la historia el le da un toque de emoción aunque no allan muchas pero lo compensan con la acción.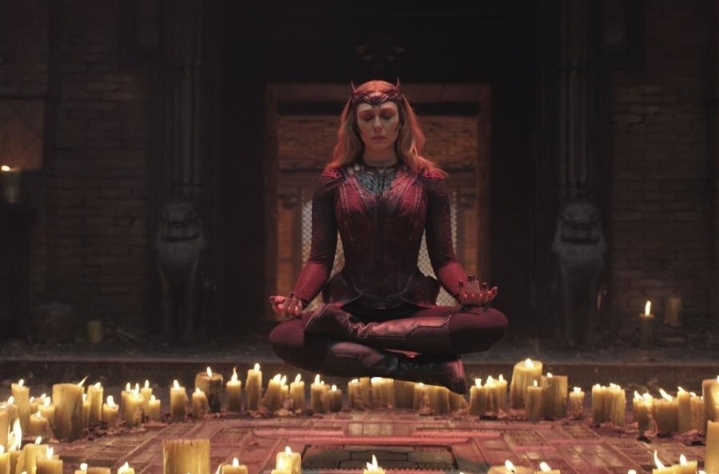 The scenes also play a great role in the movies since without them we would not see that action that excites us when we see it, in this movie there are many scenes that are very good, one of those is at the beginning of the movie when Doctor Strange fights against a monster that is difficult to describe since that fight is where he discovers América Chavez, another scene that they have a lot to talk about is when Strange connects with him but from another universe that is dead to save our multiversal traveler. Another thing that stands out is the music they used, although many do not take it as important, I do, because if you notice it, it adds more emotion, since it is a very epic fight plus epic music plays in the background that is very fine and gives it a lot of excitement to the movie.
Las escenas también toman un gran papel en las películas ya que sin ellas no veríamos esa acción que nos emociona cunado la vemos, en esta película hay muchas escenas que son muy buenas una de esas es a principios de la película cuando el Doctor Strange pelea contra un monstruo que es complicado describirlo puesto que en esa pelea es donde descubre a América Chavez, otra escena que tienen mucho de que hablar es cuando Strange se conecta con él pero de otro universo que está muerto para salvar a nuestra viajera multiversal. Otra cosa que se desta es la música que usaron, aunque muchos no le tomen importancia yo sí, pues si lo notan le agrega más emoción, ya que es una pelea muy épica más una música épica suena de fondo que muy fino y le da mucha emoción a la película.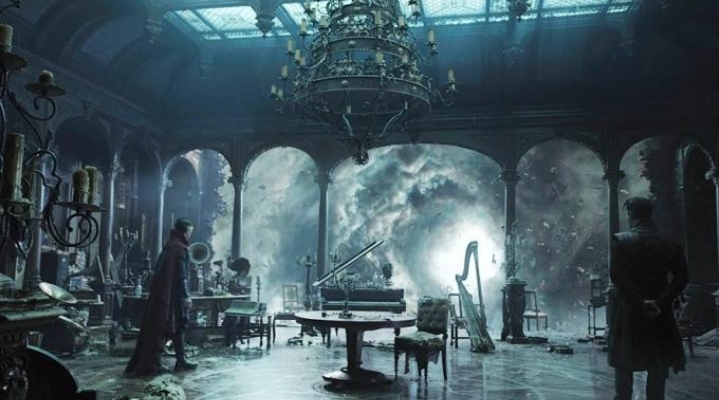 A film that has many characters that many stand out since they are very famous and some have appeared in several films from this company. Benedict Cumberbatch is very well known since he takes the role of Doctor Strange, our favorite sorcerer, where his sarcastic way of being stands out. What I liked most about him was the way he used his magic and his abilities to save America. . In addition, another character that I really liked and that stands out a lot is bravery that stands out more in the end.
Una película que tiene muchos personajes que muchos se destacan ya que son muy famosos y algunos han aparecido en varias peliculas de esta comapañia. Benedict Cumberbatch este es muy conocido ya que este toma el papel de Doctor Strange nuestro hechicero favorito donde se resalta su forma de ser sarcastico, lo que mas me agrado de este fue como la forma de como uso su magia y sus habilidades para salvar a América. A demás otro personaje que me agrado mucho y que destaca mucho es Xochitl Gomez pues esta es América Chavez nuestra viajera multiversal, los ue más me agrado de esta fue su personalidad de que no se deja intimidar, en algunas ocasiones su amabilidad y en otras su valentía que resalta mas en el final.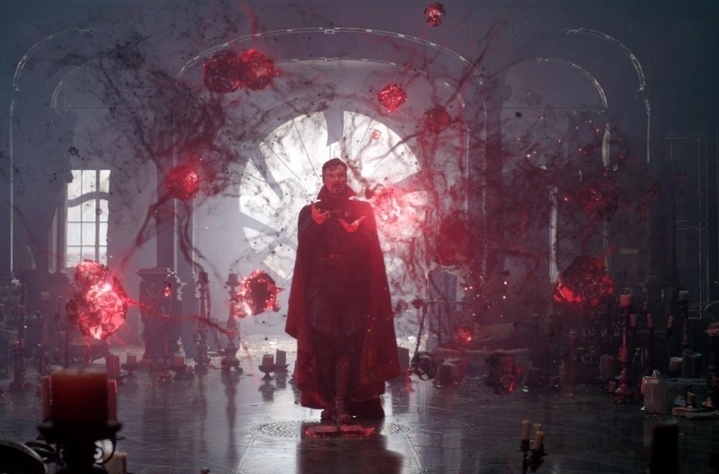 A movie that I really liked, although at the end of this one they left several doubts, one of those would be when Wanda collapsed the tower where the Darkhold was written because nothing more was known about her and we don't know if she is alive, a doubt that is still present today Nowadays, we have to wait for a new movie from the Marvel company to let us know if she is alive or not. This movie is available on Disney Plus and I recommend you watch it after watching Spider-Man Homeless. See you in the next review!
Una película que me gusto mucho, aunque al final de esta dejaran varias dudas una de esas sería cuando Wanda derrumbó la torre donde estaba escrito el Darkhold pues no se supo nada más de ella y no sabemos si esta viva, una duda que sigue presente hoy en día pues hay que esperar que en alguna película nueva de la compañía Marvel nos haga saber si está viva o no. Esta película está disponible en Disney Plus y les recomiendo que la vean después de ver Spider-Man Sin Casa ¡Nos vemos en la siguiente reseña!
All the images of this excellent film I took them from filmaffinity | Todas las imagenes de esta excelente pelicula las saque de filmaffinity: https://m.filmaffinity.com/ve/film563654.html
---
---