Ilustración de streamer Elmariana / Illustration by streamer Elmariana
Hola amigos y amigas artistas, hoy vengo a enseñarles, una ilustración que hice de mi streamer favorito que es de Mexico El Mariana, la imagen que utilicé para el dibujo es de su instagram
Hello friends and friends artists, today I come to show you, an illustration I made of my favorite streamer who is from Mexico El Mariana, the image I used for the drawing is from her instagram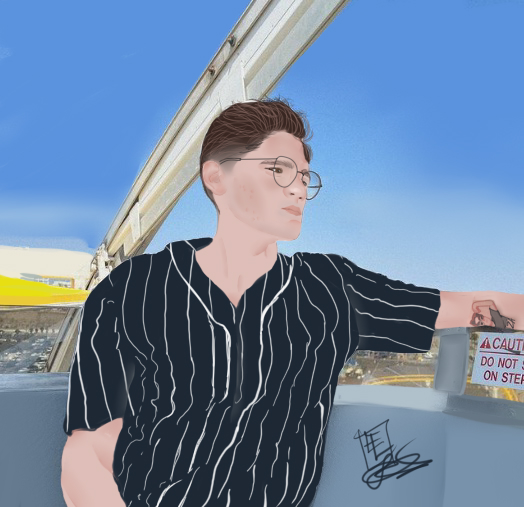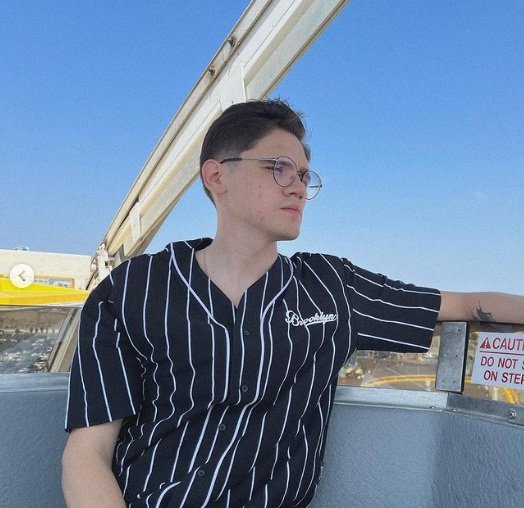 ---
₪₪➽➽₪₪➽➽₪₪➽➽₪₪➽➽₪₪➽➽₪₪➽➽₪₪➽➽₪₪➽➽₪₪
---
Part 1:
Cómo pueden ver en la imagen hay dos fotos una es la foto original y la otra es el lienzo donde estoy haciendo el dibujo.
As you can see in the image there are two photos, one is the original photo and the other is the canvas where I am making the drawing.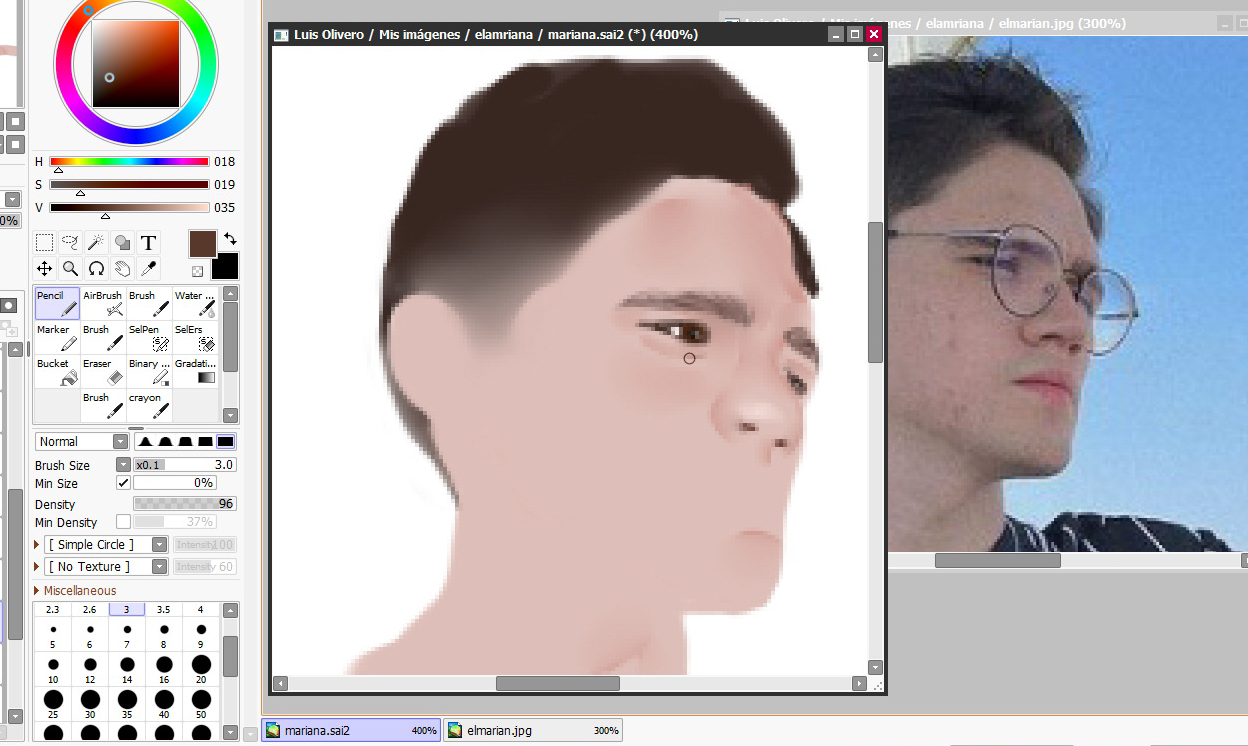 a mi en lo especial, siempre trato de perfeccionar mas las partes del rostro, porque siento que es mi punto debil y debo ir mejorarlo
For me in particular, I always try to perfect more the parts of the face, because I feel that it is my weak point and I have to improve it.
---
₪₪➽➽₪₪➽➽₪₪➽➽₪₪➽➽₪₪➽➽₪₪➽➽₪₪➽➽₪₪➽➽₪₪
---
Part 2:
En esta parte ya con una parte de la cara, proseguí con la camisa y los brazos
In this part already with a part of the face, I continued with the shirt and the arms.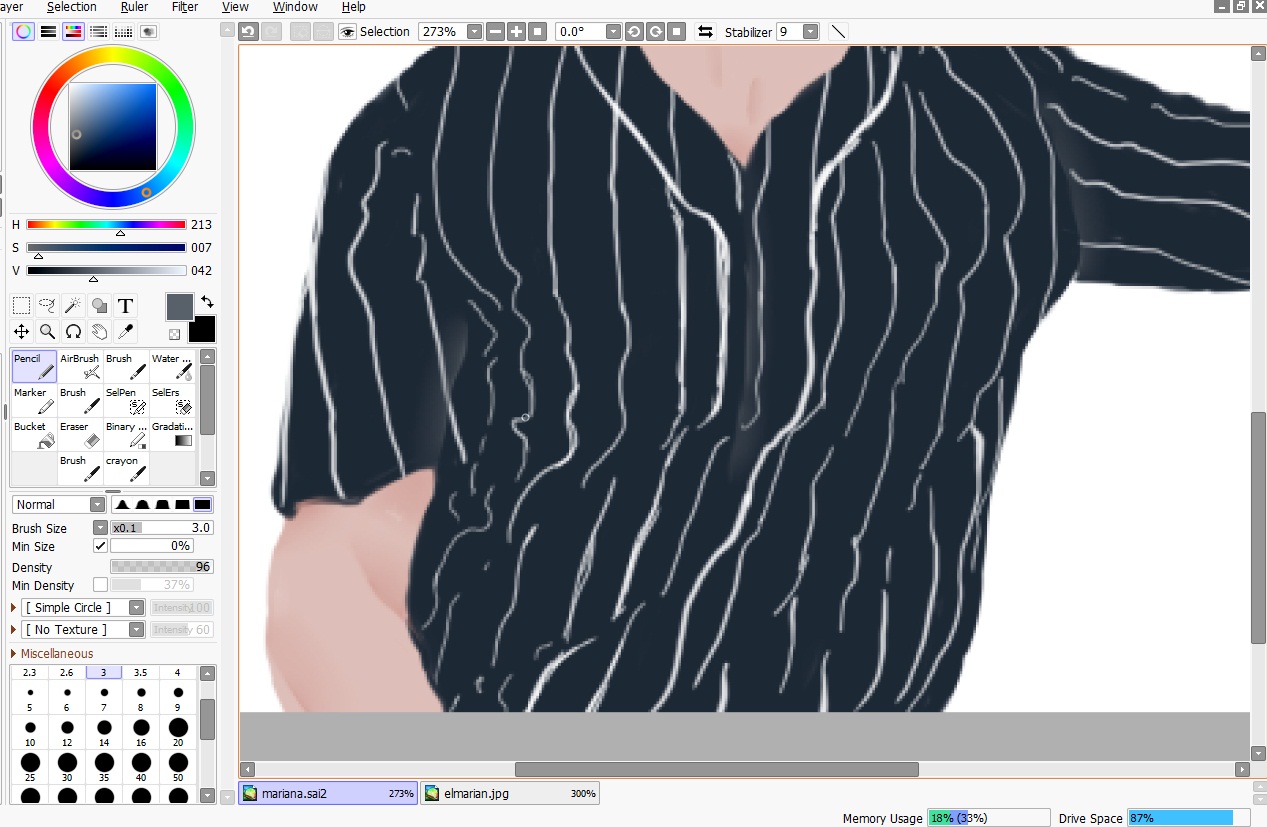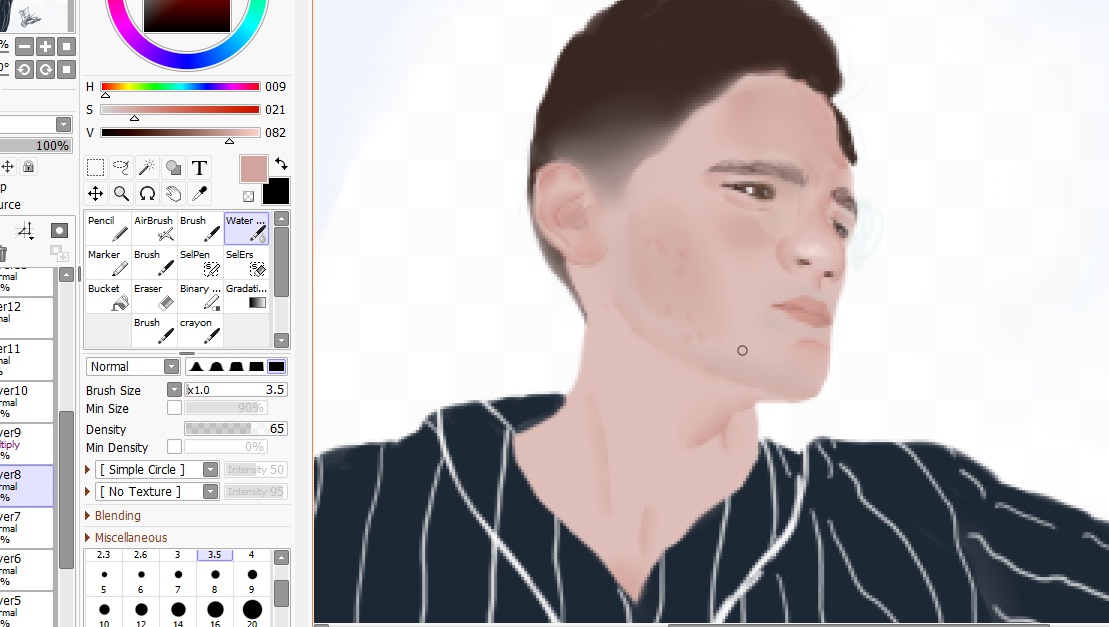 ---
también en la imagen derecha ya le hice los demas detalles del rostro cómo los labios oreja, detalles del cuello y algunas sombras de la piel en la frente y cachetes.
also in the right image I did the other details of the face like the lips, ears, neck details and some shadows of the skin in the forehead and cheeks.
---
₪₪➽➽₪₪➽➽₪₪➽➽₪₪➽➽₪₪➽➽₪₪➽➽₪₪➽➽₪₪➽➽₪₪
---
Con todas las capas armadas, finalicé dandole detalles al cabello, dibujando sus lentes y el tatuaje que tiene en su brazo
With all the layers done, I finished giving details to the hair, drawing her glasses and the tattoo on her arm.
Part 3: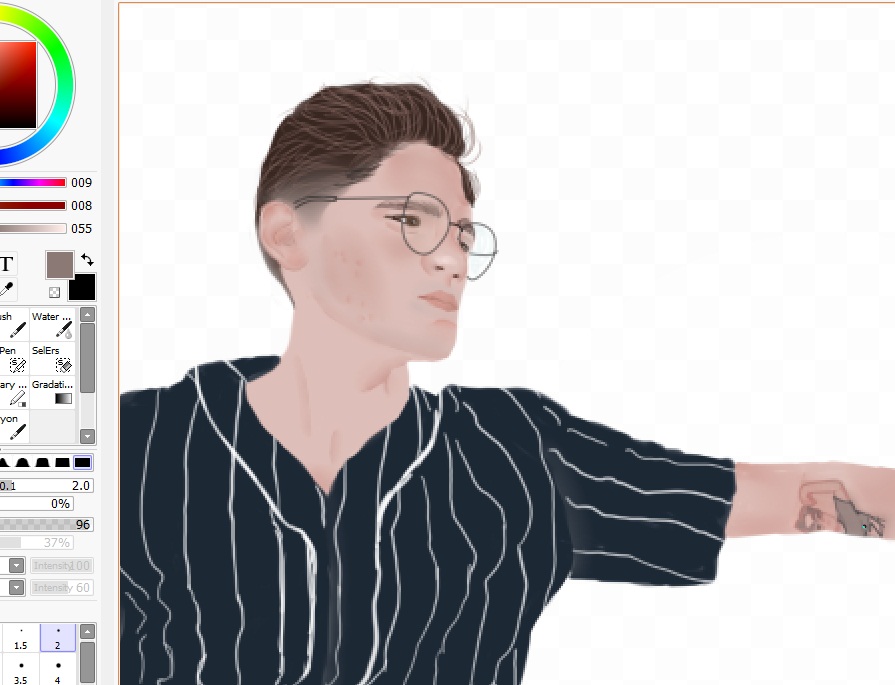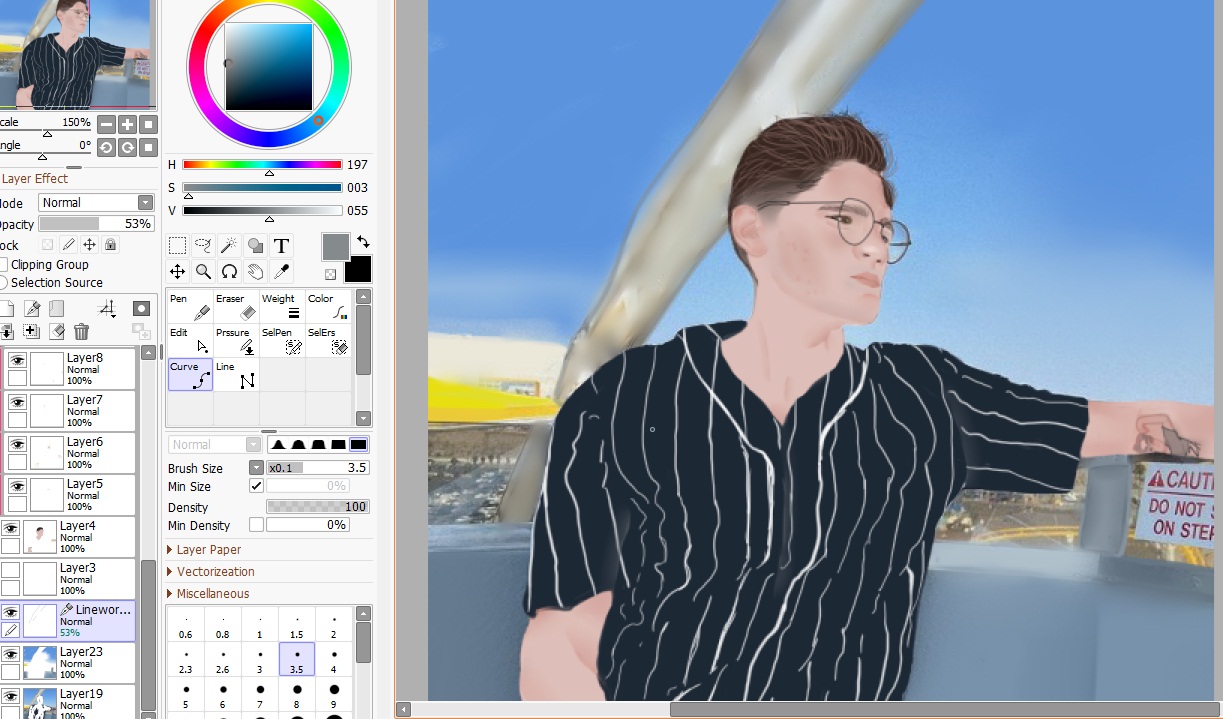 ---
Para el fondo utilicé partes del fondo original de la foto
For the background I used parts of the original background of the photo.
---
₪₪➽➽₪₪➽➽₪₪➽➽₪₪➽➽₪₪➽➽₪₪➽➽₪₪➽➽₪₪➽➽₪₪
---
y este es el resultado final de cómo quedó, en mi opinión siento que le faltó algunos detalles más al rostro, pero igual me gustó
and this is the final result of how it turned out, in my opinion I feel that it lacked some more details to the face, but I still liked it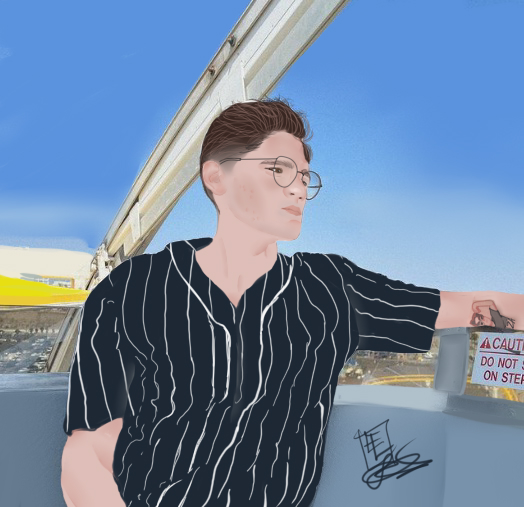 solo falta seguir practicando y mejorar poco a poco, espero que les haya gustado mi ilustración.
I just need to keep practicing and improving little by little, I hope you liked my illustration.
---
Captures tomados desde mi laptop hp
Captures taken from my laptop hp
programa: Paint tool sai 2
program: Paint tool sai 2
Realizado con tablet digital Huion 420
Made with Huion 420 digital tablet
---
Translate with DeepL (free version)
---
---