Ip Man 4 The Final- the wing chun grandmaster Review [Esp-Eng]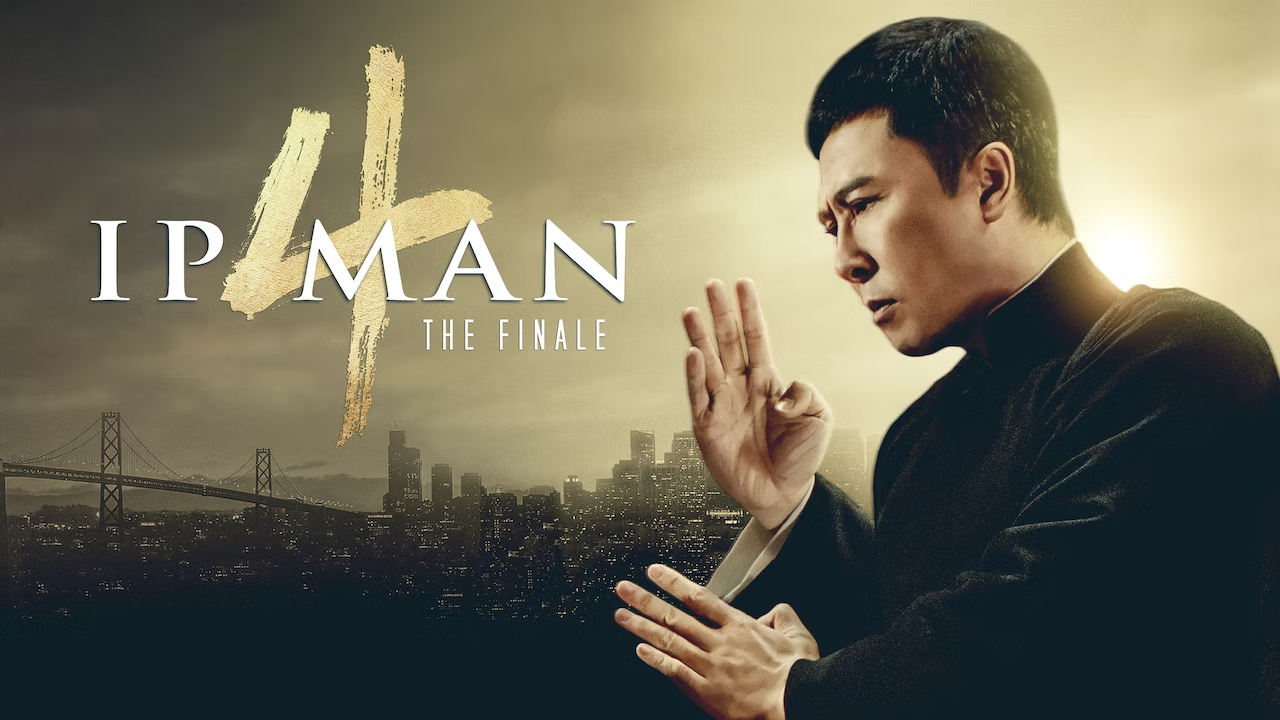 ₪₪➽➽₪₪➽➽₪₪➽➽₪₪➽➽₪₪➽➽₪₪➽➽₪₪➽➽₪₪➽➽₪₪➽
---
Hola queridos amigos y amigas fanaticos de las series y películas, esta es mi primera vez que hago reseña de una película de artes marciales, desde pequeño me han encantado las películas asiaticas hay veces que te enganchan de una manera, aunque no se si sea solo a mí, mi reseña será de la película Ip Man 4.
Hello dear friends and friends fans of series and movies, this is my first time to review a martial arts movie, since I was a child I have loved Asian movies, sometimes they hook you in a way, although I do not know if it's just me, my review will be of the movie Ip Man 4.
---
₪₪➽➽₪₪➽➽₪₪➽➽₪₪➽➽₪₪➽➽₪₪➽➽₪₪➽➽₪₪➽➽₪₪➽
---
---
Ip Man cuenta la historia de la vida del maestro de Bruce Lee en total hay 5 peliculas y este año hubo una 5ta la verdad creia que no habia mas pero, la 5ta película se trata de un Ip Man en su juventud, esta 4ta fue de las que mas me conmovió y sin duda alguna le dio un muy buen cierre a esta saga de Ip Man.
Ip Man tells the story of the life of the master Bruce Lee in total there are 5 movies and this year there was a 5th one, I thought there were no more but, the 5th movie is about Ip Man in his youth, this 4th one was the one that moved me the most and undoubtedly gave a very good closure to this saga of Ip Man.
---
₪₪➽➽₪₪➽➽₪₪➽➽₪₪➽➽₪₪➽➽₪₪➽➽₪₪➽➽₪₪➽➽₪₪➽
Ip Man protagonizado por el actor Donnie Yen, la aventura comienza con una carta de su discipulo Bruce Lee, escribiendole que le encantaria que fuera a Estados Unidos para que viera su exhibicion junto a unos boletos pagados pero Ip Man no acepta viajar , luego su hijo tiene problemas en la escuela y lo expulsan por tener un caracter rebelde Ip man acepta ir a Estados Unidos para ver a su discipulo y tambien para conseguir inscribir a su hijo en una buena escuela
Ip Man starring actor Donnie Yen, the adventure begins with a letter from his disciple Bruce Lee, writing that he would love to go to the United States to see his exhibition along with some paid tickets but Ip Man does not accept to travel, then his son has problems at school and is expelled for having a rebellious character Ip Man agrees to go to America to see his disciple and also to get his son enrolled in a good school.
---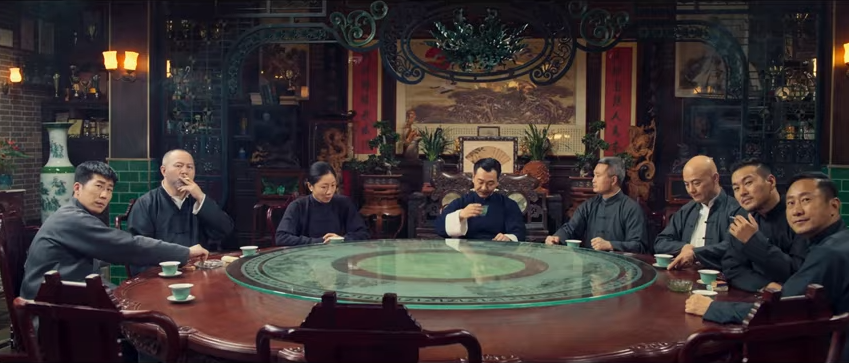 ---
Al llegar a Estados Unidos va al barrio chino porque para inscribir a su hijo necesita una carta de recomendación para que su hijo estudie en Estados Unidos, y el que tiene que darle esa carta es el maestro Wan que es el lider de la asociación de kung fu.
When he arrives in the United States he goes to Chinatown because in order to enroll his son he needs a letter of recommendation for his son to study in the United States, and the one who has to give him that letter is Master Wan who is the leader of the kung fu association.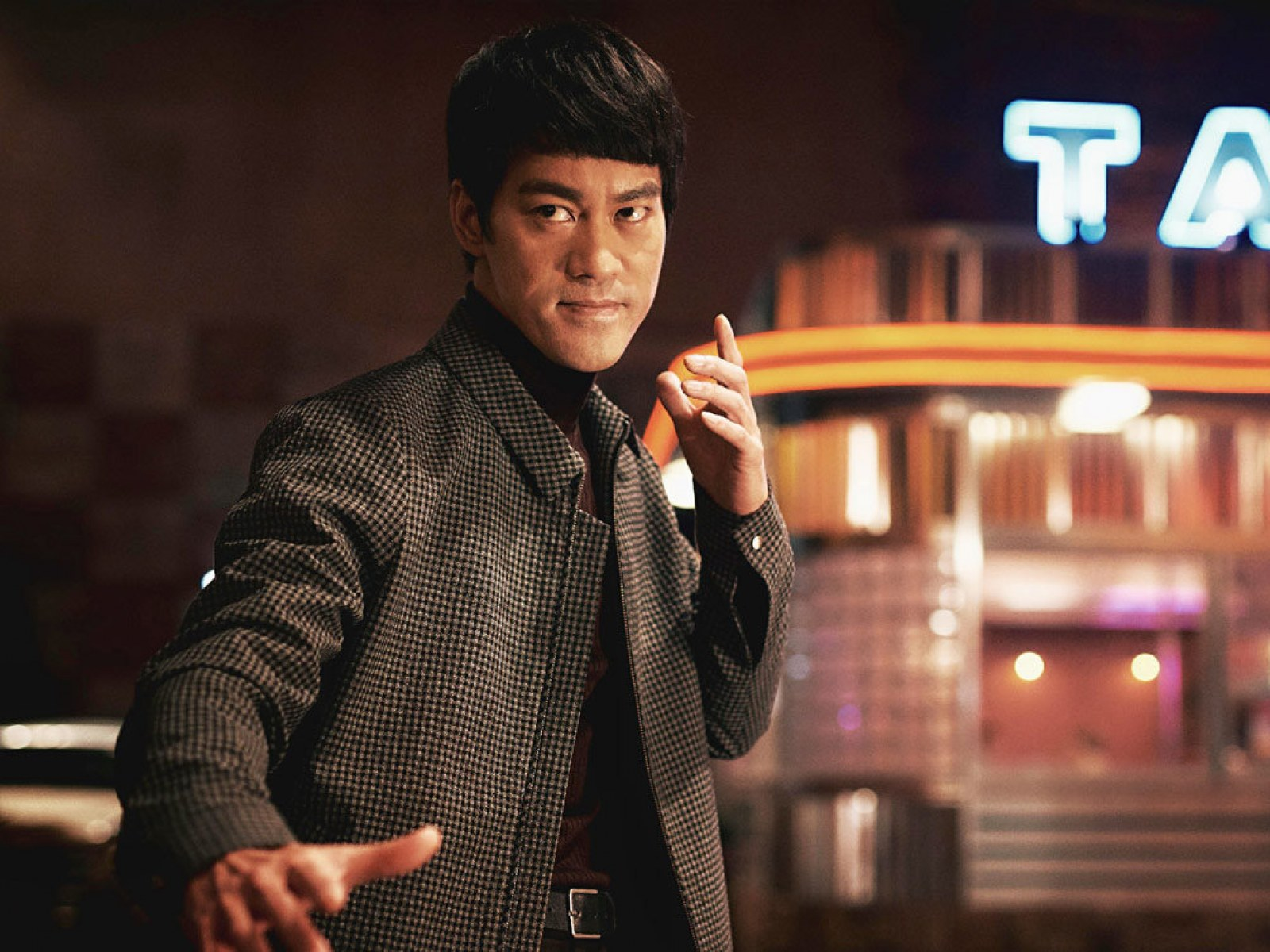 El director de las peliculas es Wilson Yip, Ip man 4 recaudó unos 239 millones USD y su presupuesto fue de 52 millones USD, fue una de las peliculas mas taquilleras se estrenó el 20 de diciembre de 2019 en china la saga de Ip Man están entre las mejores producciones dentro del género de artes marciales de su tiempo, habia visto rumores de que supuestamente iba a salir Scott Adkin pero al principio no lo creia pero en lo que salió el trailer fue una locura porque Scott Adkins es otro de los grandes actores de artes marciales de la actualidad
The director of the films is Wilson Yip, Ip man 4 grossed about 239 million USD and its budget was 52 million USD, was one of the highest grossing movies was released on December 20, 2019 in China the saga of Ip Man are among the best productions in the genre of martial arts of its time, I had seen rumors that supposedly was going to go Scott Adkin but at first I did not believe it but when the trailer came out was crazy because Scott Adkins is another of the great martial arts actors of today.
---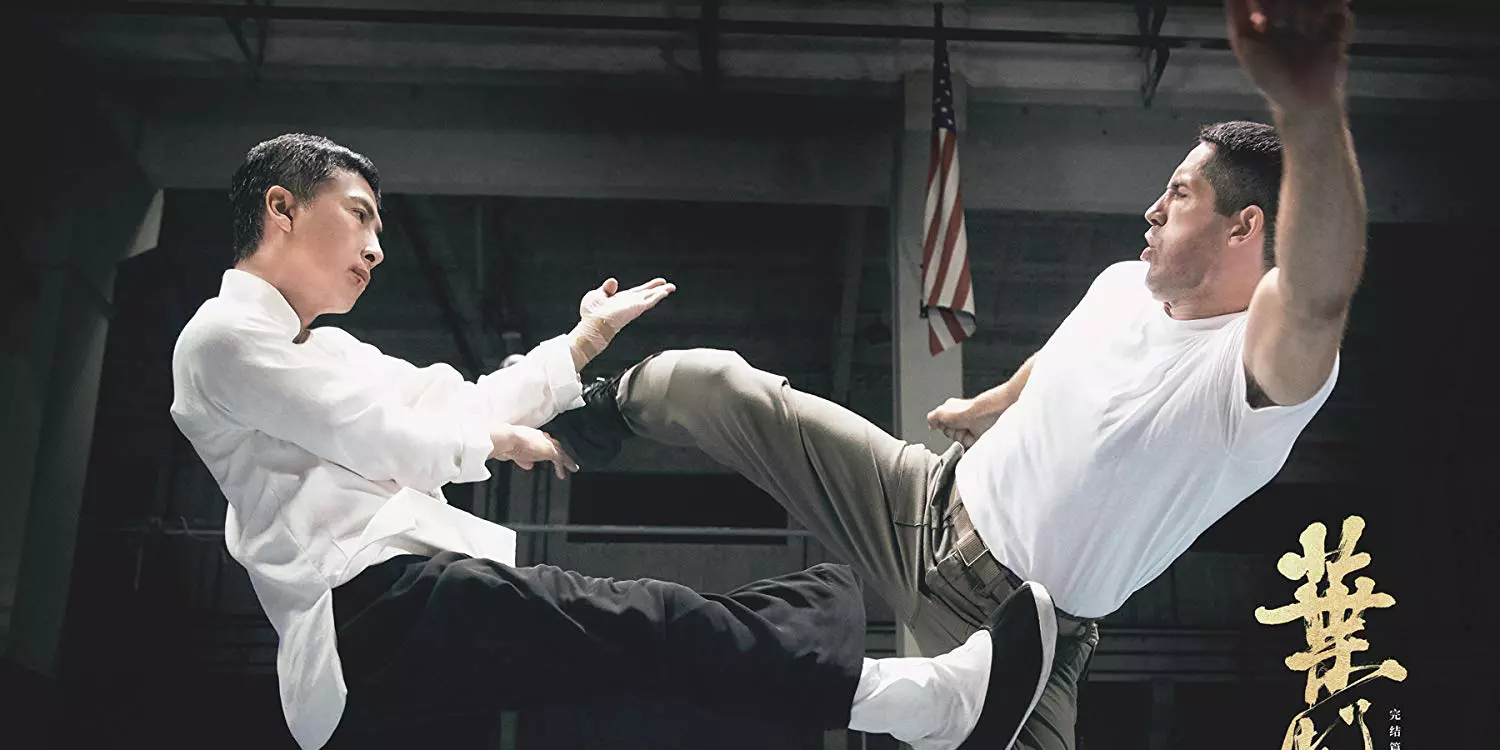 ---
Scott Adkins interpreta al sargento Barton Geddes que ademas es maestro de karate en el ejercito y habla que el karate es superior que el kung fu chino y en la película se toca el tema del rascimo tanto cómo a las personas de color cómo hacia los asiaticos, la coreografía y las actuaciones estuvieron a la par, le dedicaron mucho, el final de la película me conmovió y lloré mucho no mentiré porque hubo flashback de Ip Man con su esposa y sus buenos momentos, ella murió de cancer en 1960 y Ip Man murió de cancer de garganta por tabaquismo crónico en 1972, y finaliza con Bruce Lee apareciendo en el funeral del que fue su gran maestro.
Scott Adkins plays Sergeant Barton Geddes who is also a karate master in the army and talks about how karate is superior to Chinese kung fu and the movie touches on the subject of racism both towards people of color and towards Asians, the choreography and the performances were on par, the end of the movie moved me and I cried a lot I will not lie because there was flashback of Ip Man with his wife and their good times, she died of cancer in 1960 and Ip Man died of throat cancer from chronic smoking in 1972, and ends with Bruce Lee appearing at the funeral of the one who was his great teacher.
---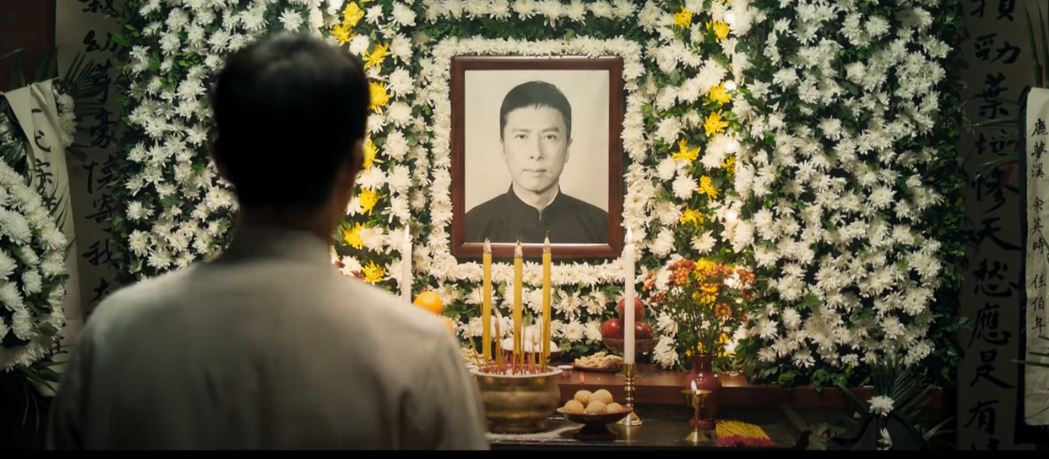 ---
Los invito a que vean la Saga de Ip Man a los amantes de películas de acción no se arrepentirán, Espero que les haya gustado mi primer resumen para esta comunidad, si tienen algunas opiniones al respecto de mi post con gusto los leeré para asi poder mejorar y seguir creciedo en esta plataforma.
I invite you to see the Saga of Ip Man to lovers of action movies will not regret, I hope you liked my first summary for this community, if you have some opinions about my post I will gladly read them so I can improve and continue to grow in this platform.
---
Un fuerte abrazo y feliz navidad para todos ustedes, Hasta otra ocasión
A big hug and Merry Christmas to all of you, Until another time.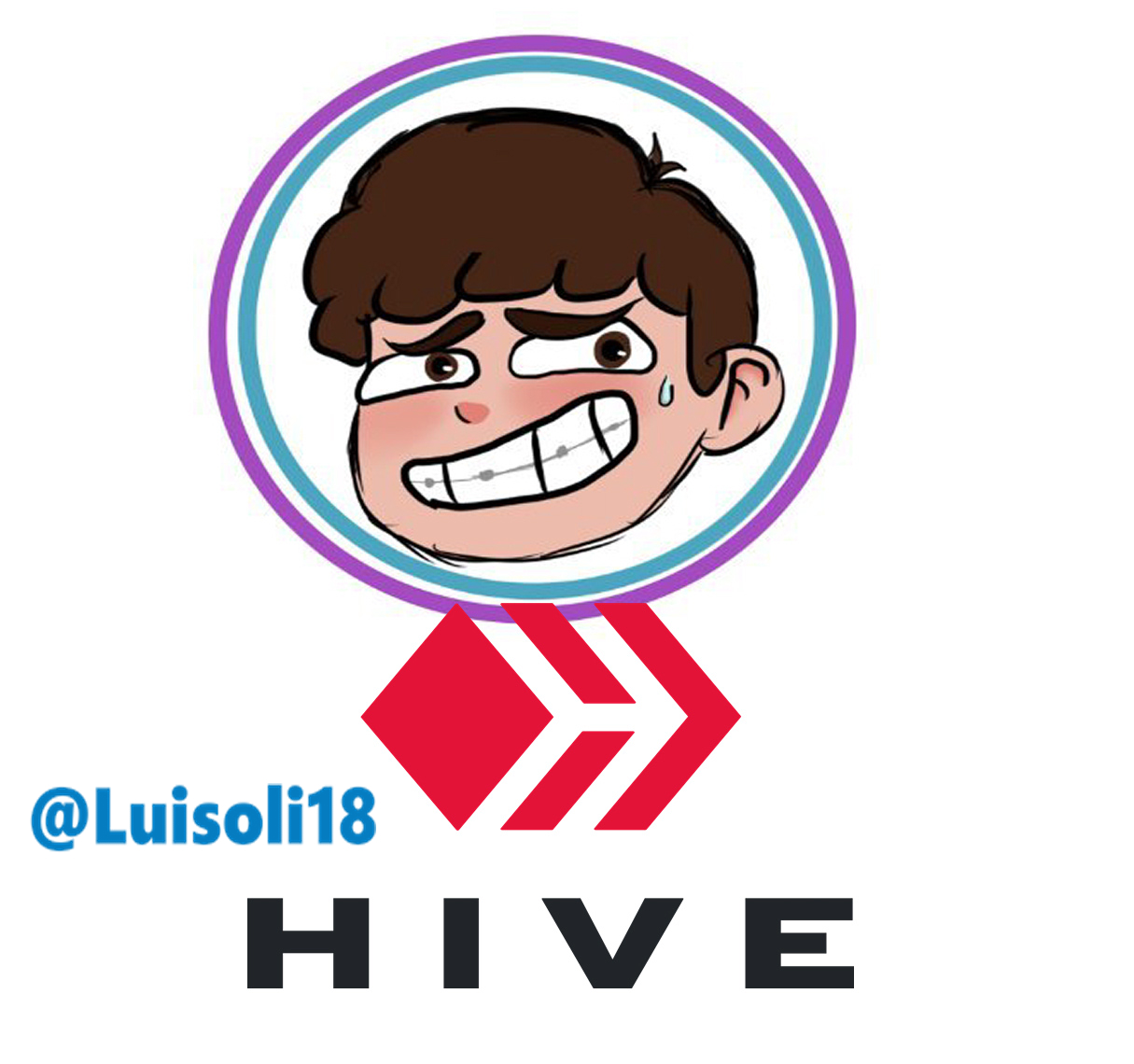 ---
---