[PT-BR] Qual a Liga Ideal para Você Jogar Splinterlands?
---

[ENG] What's the Best Splinterlands League for you to play?
Hello everyone!
This is a video in Portuguese in which I will talk about the Leagues that exist in Splinterlands: we currently have 6 Leagues in Splinterlands, ranging from the newbie Novice League to the almighty Champion League. But in which League YOU should be playing on?
The truth is that there's a League that's a perfect fit for each type of Player: casual, investor, professional... Depending on how much time and money you want to allocate on Splinterlands, there will have an ideal League for you.
Thanks for watching and reading, and until the next video!

[PT-BR] Qual a Liga Ideal para Você Jogar Splinterlands?
Fala galera, beleza?
Nesse vídeo, eu vou falar sobre as Ligas existentes no Splinterlands: atualmente temos 6 Ligas, desde a Liga Novice para os jogadores iniciantes até a poderosa Champion League. Mas em qual Liga VOCÊ deveria estar jogando?
A verdade é que tem um Liga ideal para cada tipo de Jogador: o casual, o investidor, o profissional... Dependendo de quanto tempo e dinheiro você está disposto à alocar no Splinterlands, você terá uma Liga ideal para jogar.
Valeu galera, e até o proximo vídeo!

If you enjoyed the post, feel free to follow me as I'm routinely writing about Gaming, Investment, Fitness and Writing, and posting about other random fun subjects like Travel, Photography and Metal Detecting!
If you want to play fun NFT Games, I do strongly recommend Splinterlands, RisingStar, Rabona and dCrops. Send me a message if you need help starting out!
And, if you're feeling lucky, go to HiveSlotGames and win money by playing on the 🍀Roulette🍀, 🃏BlackJack🃏, 🎲Dices🎲 and 🎰Slots🎰!

Unless stated otherwise, all images are created and owned by me, or from the game depicted on this post.
This is definitely NOT financial, legal or investment advice. You wouldn't get your financial advice from a squirrel, would you? Cryptocurrencies are very volatile, so don't invest what you can't afford to lose.
Also, believe it or not, I'm not actually a squirrel! This handsome rodent in my profile picture is a character from 'Conker: Live & Reloaded'. Here's Real Life me!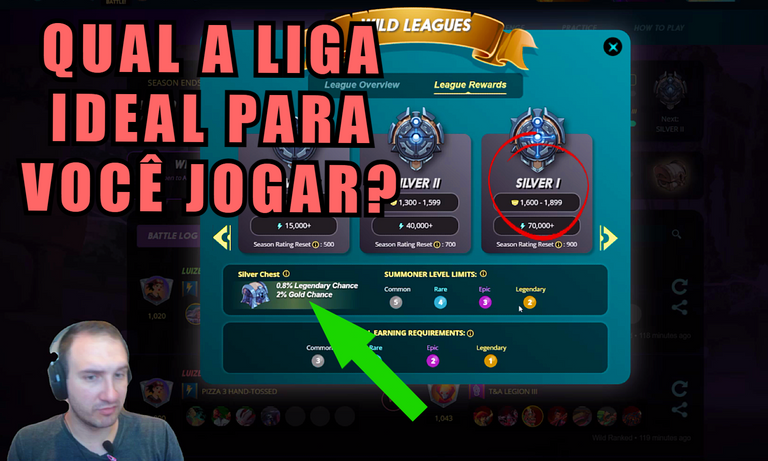 ---
▶️ 3Speak
---
---