[PT-BR] Opiniões sobre o Splinterlands Tower Defense
---

[ENG] Opinions regarding the Splinterlands Tower Defense
Hello everyone!
This is a video in Portuguese in which I talk about the soon-to-be-released Splinterlands Tower Defense game, that are recently receiving weekly updates through the Dev Diary like this one posted just a few days ago.

The two main points that I talk about is:
Tower Defense is a very-established game genre that existed for more than 30 years, since the release of the game Rampart in 1990. It isn't an easy job to create an exciting gameplay with new elements and ideas when thousands of other game devs already worked for decades on this genre and already created almost everything that has to be created. Will the Splinterlands devs be able to create an innovative and engaging Tower Defense gameplay?

Tower Defenses is an old game genre that probably won't go viral on social media or streaming platforms. I honestly can't imagine a famous streamer recording himself playing a TD. Will the NFT and Play2Earn functionalities be enough to attract new players to this ancient genre?
Thanks for watching and reading, and until the next video!

[PT-BR] Opiniões sobre o Splinterlands Tower Defense
Fala galera, beleza?
Nesse vídeo, eu vou falar um pouco sobre o futuro jogo de Tower Defense do Splinterlands, que vem sendo recebendo semanalmente postagems do Dev Diary como esse último postado há poucos dias atrás.

Meus dois grandes receios com relação ao jogo é:
Tower Defense é um gênero já extremamente estabelecido, que existe há mais de 30 anos, desde o lançamento do jogo Rampart no ano de 1990. Dessa forma, é um trabalho extremamente complicado trazer novos elementos e novas ideias para o jogo, visto que milhares de desenvolvedores já se debruçaram sobre esses jogos e já criaram quase que tudo que é possível criar para esse tipo de game. Será que os desenvolvedores do Splinterlands vão conseguir, de fato, criar uma gameplay inovadora e estimulante?

Por ser um gênero de games que existe há tanto tempo, vejo que será difícil que o jogo viralize nas redes sociais e nas plataformas de streaming. Não consigo imaginar jogadores fazendo streaming de jogos de Tower Defense, por exemplo. A dúvida que fica é: as funcionalidades de NFT e de Play2Earn serão suficientes para atrair novos jogadores para esse gênero antigo de jogos?
Valeu galera, e até o proximo vídeo!

If you enjoyed the post, feel free to follow me as I'm routinely writing about Gaming, Investment, Fitness and Writing, and posting about other random fun subjects like Travel, Photography and Metal Detecting!
If you want to play fun NFT Games, I do strongly recommend Splinterlands, RisingStar, Rabona and dCrops. Send me a message if you need help starting out!
And, if you're feeling lucky, go to HiveSlotGames and win money by playing on the 🍀Roulette🍀, 🃏BlackJack🃏, 🎲Dices🎲 and 🎰Slots🎰!

Unless stated otherwise, all images are created and owned by me, or from the game depicted on this post.
This is definitely NOT financial, legal or investment advice. You wouldn't get your financial advice from a squirrel, would you? Cryptocurrencies are very volatile, so don't invest what you can't afford to lose.
Also, believe it or not, I'm not actually a squirrel! This handsome rodent in my profile picture is a character from 'Conker: Live & Reloaded'. Here's Real Life me!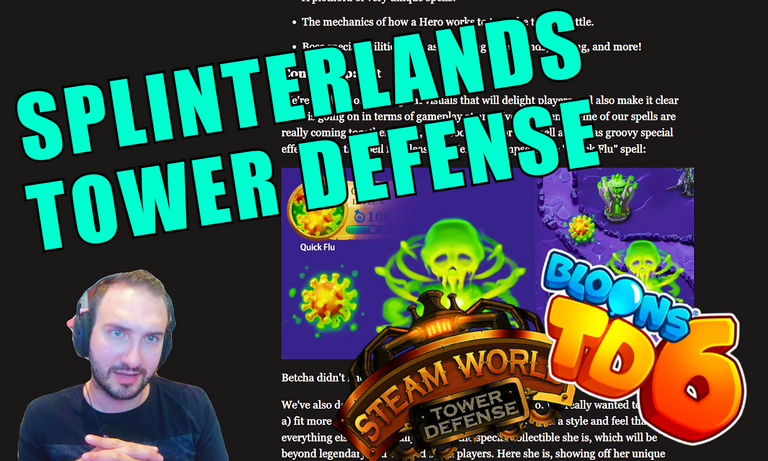 ---
▶️ 3Speak
---
---