[PT-BR] Teoria de Mana e Balanceamento de Cartas
---

[ENG] Mana Theory and Deckbuilding Balance
Hello everyone!
This video will be a little different than the usual here on my channel. Instead of discussing and presenting practical tips and strategies that can be used immediately on Splinterlands, I will discuss a little about the "Mana Theory", that is, how cards are balanced in the game through its "Mana" cost.
Games, in general, are balanced through some sort of cost mechanics. In RPGs, for example, the price of equipments and items indicates whether it is more powerful (and therefore more expensive) or weaker (and cheaper). In card games, such as Splinterlands, this balancing is usually done through "Mana": as cards become more powerful, they also cost more Mana to use.
However, a card's Mana cost assumes that the advantages brought by the card will, in fact, benefit the player. The ability "Inspire" (+1 Melee attack for your team) is obviously good, and therefore the game has been balanced so that such ability costs a certain amount of Mana and, in return, it gives you some advantage (stronger Melee monsters). However, if you do NOT play other Melee creatures, you will be paying the Mana cost for something that you will not be benefiting from. In the end, you'll be at an unfavorable position compared to your opponent.
Thanks for watching and reading, and until the next video!

[PT-BR] Teoria de Mana e Balanceamento de Cartas
Fala galera, beleza?
Esse vídeo vai ser um pouco diferente do usual aqui no meu canal. Ao invés de discutir e apresentar dicas práticas e estratégias que podem ser usadas imediatamente no Splinterlands, vou discorrer um pouco sobre a "Teoria de Manas", ou seja, sobre como as cartas são balanceadas dentro do jogo por meio do parâmetro "Mana".
Jogos, de uma maneira geral, são balanceados por meio de algum tipo de mecânica de custo. Em jogos de RPG, por exemplo, o preço em moedas de ouro de um equipamento indica se ele é mais poderoso (e, portanto, mais caro) ou se ele é mais fraco (e mais barato). Já em jogos de cartas, como o Splinterlands, esse balanceamento é usualmente realizado por meio da "Mana": a medida que as cartas se tornam mais poderosas, elas também custam mais mana para serem utilizadas.
Porém, o custo de Mana de uma carta presume que as vantagens trazidas pela carta serão, de fato, utilizadas para beneficiar o jogador. A habilidade "Inspire" (+1 ataque Melee para seu time) é boa e, portanto, o jogo foi balanceado de forma que tal habilidade custe uma determinada quantidade de Mana e, em contrapartida, tal habilidade te forneça alguma vantagem. Porém, se você não jogar outras criaturas Melee, você terá pago o custo de mana por algo (habilidade Inspire) que você não estará se beneficiando. No final das contas, você estará na desvantagem.
Valeu galera, e até o proximo vídeo!

If you enjoyed the post, feel free to follow me as I'm routinely writing about Gaming, Investment, Fitness and Writing, and posting about other random fun subjects like Travel, Photography and Metal Detecting!
If you want to play fun NFT Games, I do strongly recommend Splinterlands, RisingStar, Rabona and dCrops. Send me a message if you need help starting out!
And, if you're feeling lucky, go to HiveSlotGames and win money by playing on the 🍀Roulette🍀, 🃏BlackJack🃏, 🎲Dices🎲 and 🎰Slots🎰!

Unless stated otherwise, all images are created and owned by me, or from the game depicted on this post.
This is definitely NOT financial, legal or investment advice. You wouldn't get your financial advice from a squirrel, would you? Cryptocurrencies are very volatile, so don't invest what you can't afford to lose.
Also, believe it or not, I'm not actually a squirrel! This handsome rodent in my profile picture is a character from 'Conker: Live & Reloaded'. Here's Real Life me!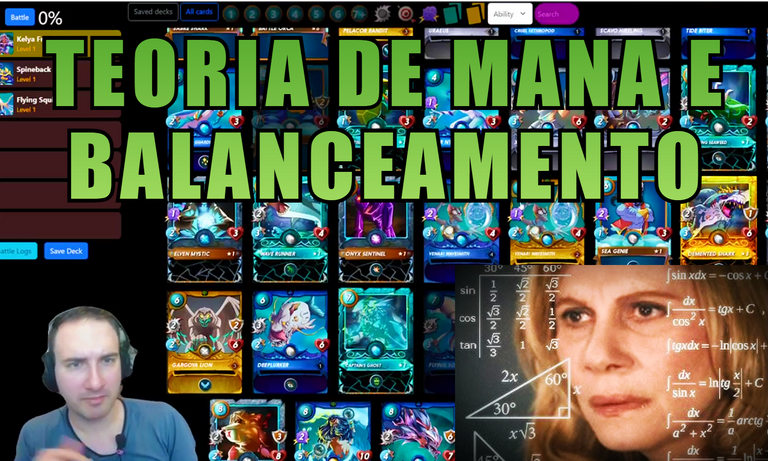 ---
▶️ 3Speak
---
---