Uncharted Waters Origin: The Best Trade Route for Company Level 25!
---

Uncharted Waters Origin: The Best Trade Route for Company Level 25!
Hello everyone!
In this video, I'll show you folks the BEST Trade Route, in Uncharted Waters Origin, for players with Company Level 25 or above!
The Level 25 Area is kinda weird in terms of Trade Goods, as the newly-unlocked ports (like Abidjan, Benin and São Tomé) barely have expensive, profitable goods to bring back to Europe.
The only port that actually has profitable goods is Timbuktu, deep inside the African Continent. But it's a small port that only sell 4 goods; albeit they're all expensive and profitable (Diamond, Gold, Goldwork and Gold Dust), you unfortunately can only buy them in small quantities. This means that not only you'll spend a lot of time sailing to Timbuktu and back from Europe, you'll just be able to buy a few goods. Not good at all.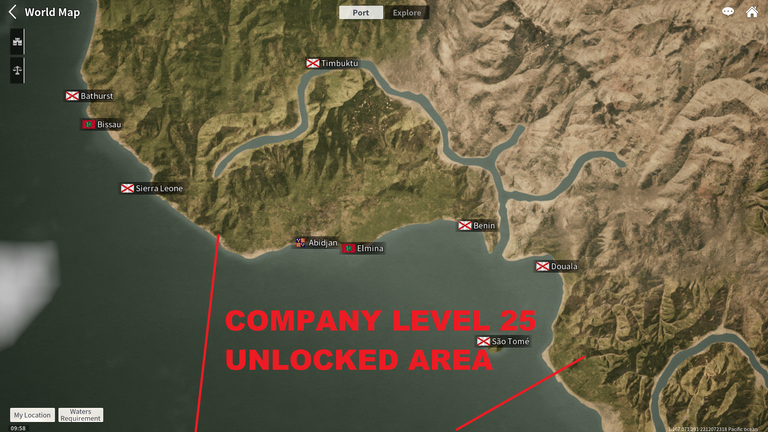 The only way to make the Timbuktu Trade Route to be good is if you go there, buy the whole market, and then spend your time around the city doing other activities (like land exploring while AFK, or actively hunting pirates to earn combat experience). That way you can stay in the area for 1-2 hours and restock a few times, until you go back to Europe with a full cargo of expensive stuff.
If you're looking just to make money FAST, it isn't worth to go to the Company Level 25 Area: just stay doing the Caribbean Trade Route that I've told in an old video of mine. Here's summary of the Carribean Route:
Northern European Ports: Saint Petersburg, Riga, Stockholm, Visby and Copenhagen.
European Trade Goods: Vodka, Felt, Two Handed Swords and Aquavit.
Sell everything in Santiago de Cuba.
Caribbean Ports: Santiago de Cuba, Southside, Port Royal, and San Juan.
Caribbean Goods: Tequila, Pineapple, Vanilla, Opal, Logwood and Allspice.
Sell everything in Saint Petersburg. Restart the route.
Thanks for watching and reading, and until the next video!

If you enjoyed the post, feel free to follow me as I'm routinely writing about Gaming, Investment, Fitness and Writing, and posting about other random fun subjects like Travel, Photography and Metal Detecting!
If you want to play fun NFT Games, I do strongly recommend Splinterlands, RisingStar, Rabona and dCrops. Send me a message if you need help starting out!
And, if you're feeling lucky, go to HiveSlotGames and win money by playing on the 🍀Roulette🍀, 🃏BlackJack🃏, 🎲Dices🎲 and 🎰Slots🎰!

Unless stated otherwise, all images are created and owned by me, or from the game depicted on this post.
Also, believe it or not, I'm not actually a squirrel! This handsome rodent in my profile picture is a character from 'Conker: Live & Reloaded'. Here's Real Life me!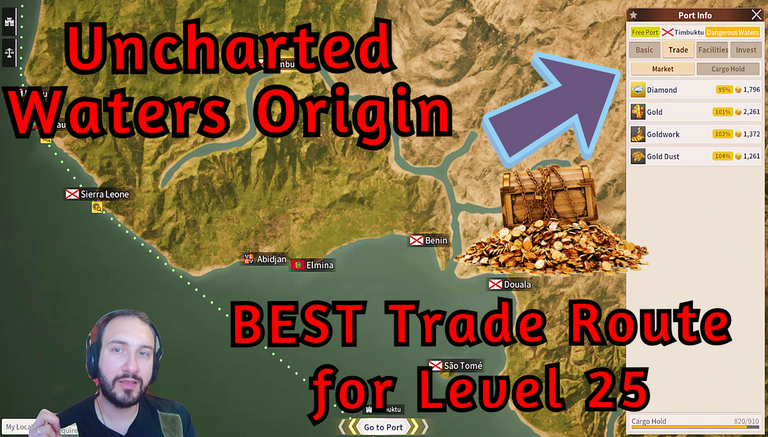 ---
▶️ 3Speak
---
---