[PT-BR] Filosofia Bogleheads: Estratégia de Investimento fora das Cryptos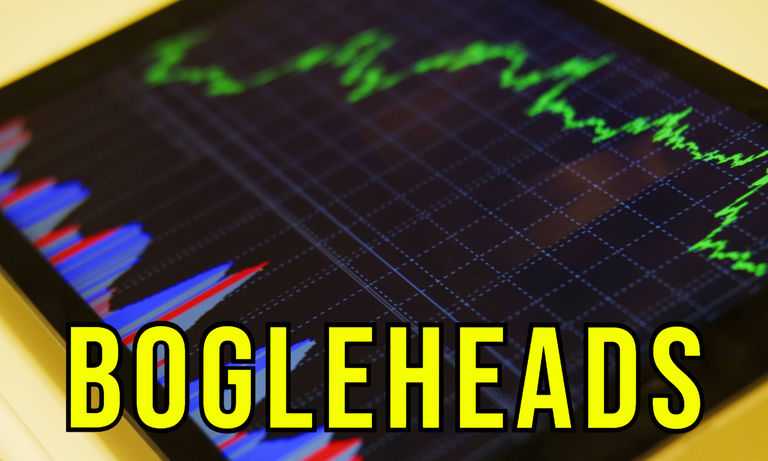 Fonte da Thumbnail: Pexels

[PT-BR] Filosofia Bogleheads: Estratégia de Investimento fora das Cryptos
Fala galera, tudo beleza?
Pergunta pro pessoal investidor por aí: quais são suas estratégias de investimento fora do mundo das cryptomoedas?
Quando eu era jovem e inocente, eu adorava esse negócio de análise técnica de ações, e passava o dia vendo gráficos de candlestick tentando identificar aquelas imagens tipo um "martelo" que, teoricamente, significaria que o preço da ação chegou num fundo e agora iria foguetar.
Depois de quebrar a cara algumas vezes e perceber que tudo isso era firula inventada, passei a adotar a estratégia mais simples de todas, seguindo a filosofia chamada "Boglehead": invisto todo meu dinheiro em fundos "total market", que abrangem todo o mercado de ações.
A teoria dos Bogleheads é, novamente, muito simples: ninguém consegue ganhar consistentemente da média de mercado, então é melhor investir na média de mercado através de fundos de custo baixíssimo do que ficar pagando taxas (taxas de administração, taxas de corretagem, emolumentos, etc.) tentando ganhar da média de mercado, sem nunca conseguir ganhar da tal média de qualquer forma.
"Ninguém consegue ganhar consistentemente da média de mercado" é uma afirmação que assusta as pessoas, pois todos temos a impressão que os profissionais que trabalham nos grandes bancos e administram os grandes fundos conseguem essa proeza. Mas a verdade é que todas as estatísticas disponíveis mostram o contrário: inúmeros estudos disponíveis na internet mostram que, quando analisados por períodos longos, quase nenhum fundo consegue bater a média de mercado.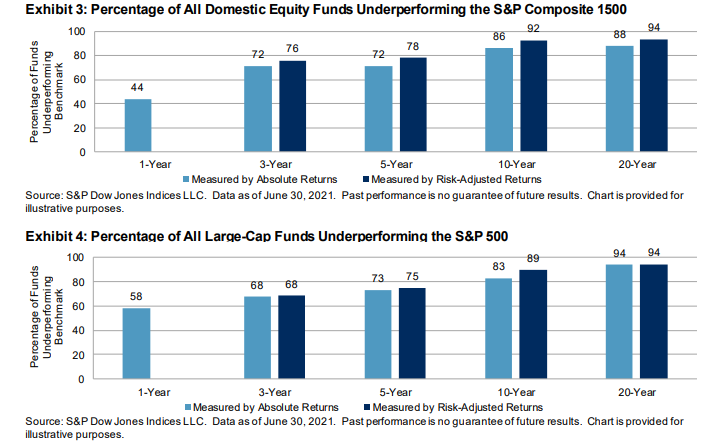 Esse estudo aqui, na folha 3, mostra que 58% dos fundos americanos perdem para o SP500 quando analisados por 1 único ano (ou seja, 42% ganham do índice na sorte); porém, a medida que o período de análise aumenta (3, 5, 10 e 20 anos), o número de fundos que perdem da média de mercado aumenta (68%, 73%, 83%, 94%).
Ou seja, depois de 20 anos, apenas 6% dos fundos conseguiram bater a média de mercado! Você consegue, hoje, adivinhar quais fundos seriam esses 6%? Com certeza não.
Na dúvida, a filosofia Boglehead defende investir diretamente na média de mercado, através de fundos de mercado total. No caso nosso, como brasileiro, eu invisto toda minha grana no ETF IVVB11, que é um ETF do índice americano SP500. Ou seja, meu dinheiro está investido nas 500 maiores empresas dos EUA, pagando apenas uma taxinha de administração de 0,23%.
E você, qual sua estratégia de investimento??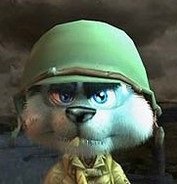 Thanks for reading this post, and until next time!
If you enjoyed the post, feel free to follow me as I'm routinely writing about Gaming, Investment, Fitness and Writing, and posting about other random fun subjects like Travel, Photography and Metal Detecting!
If you want to play fun NFT Games, I do strongly recommend Splinterlands, RisingStar and dCrops. Send me a message if you need help starting out!
And, if you're feeling lucky, go to HiveSlotGames and win money by playing on the 🍀Roulette🍀, 🃏BlackJack🃏, 🎲Dices🎲 and 🎰Slots🎰!

---
---