Splinterlands Strategy Guide: Ruleset "Heavy Hitters"
Find out the best Strategies to be used on Matches with the Ruleset "Heavy Hitters"!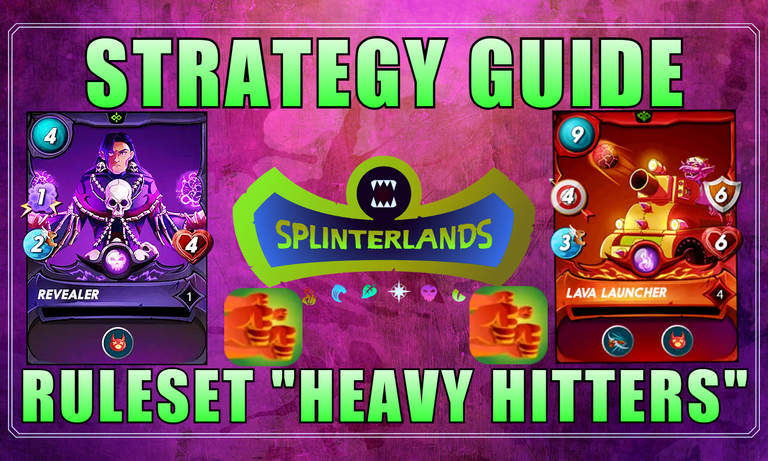 "Heavy Hitters" Ruleset

All monsters do double damage when attacking an enemy that is stunned.
The Heavy Hitters Ruleset is a very interesting one, in the sense that its effects are connected to another ability: Stun.
All Monsters under the Heavy Hitters Ruleset receive the Knock Out ability, dealing double damage when attacking an enemy that is Stunned.
But here's the catch-22 of this Ruleset: Knock Out, by itself, doesn't have any effect. The double damage only triggers if the target is Stunned*. And Stun is a totally different ability!
This means that you have to Stun enemies if you want to receive the advantage that Heavy Hitters gives!
An interesting side-effect of this connection between those two abilities is that both Stun and Knock Out aren't common in the lower Leagues (like Bronze and Silver), as those abilities are usually only found out in high leveled cards or expensive cards. So, for the good majority of the Splinterlands' playerbase, the Heavy Hitters Ruleset can just ignored, considering that both players in the match don't even have Monsters to actually be able to use its effects! Weird, isn't it?
Talking from my personal experience: I only started paying attention to this Ruleset when I joined the Gold League, when I finally started playing (and seeing my enemies also playing) cards with Stun!
Let's see the strategies that one can use on Heavy Hitters Ruleset!

Basic Strategy #1: Play Cards with Stun!
OK, this one is kinda obvious. But, even if it's obvious, it's the main point of the Heavy Hitters Ruleset, so we'll have to spend extra time analyzing how to optimize the usage of Stun.
First and foremost, let's take a look at the Stun ability itself:

When a Monster with Stun hits a target, it has a chance of 50% to Stun the target, causing it to skip its next turn.
So, as you can see, in order to Stun an enemy Monster, you have to attack it with a Monster with the Stun ability. Not only that, but there's only a 50% chance to actually Stun the enemy. Yeah, I dislike the randomness of it too, but c'est la vie!
To use the Ruleset to its full potential, you have to play at least one Monster with the Stun ability.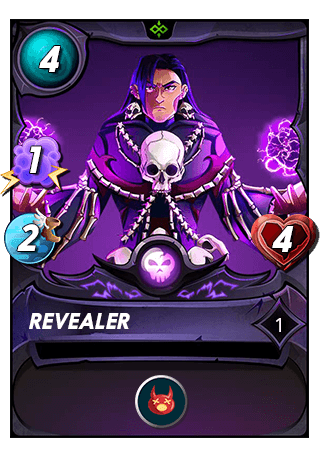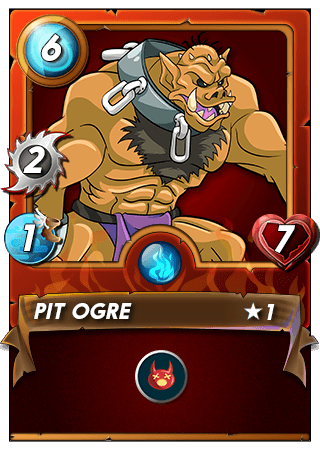 Right at Level 1, there's only two Monsters that have the Stun ability, and they're really affordable and, thus, can be used even by new players! Revealer is currently costing less than 30 cents, and the Pit Ogre costs around 2.5 USD.
Unfortunately, the Pit Ogre is a Melee Monster and, thus, will only attack when on the frontline, making him a prime target for the enemy. Not only that, but he's too slow, and there's a reasonable chance of him being killed without even attacking in the first place. In the other hand, the Revealer is a Magic Monster and, thus, can be placed carefully in the middle of your team, being protected by enemy attacks while able to attack the enemy and Stun their Monsters!
If you're a new player looking for one Stun Monster to use on Heavy Hitters Ruleset, I would recommend the Revealer without any doubt.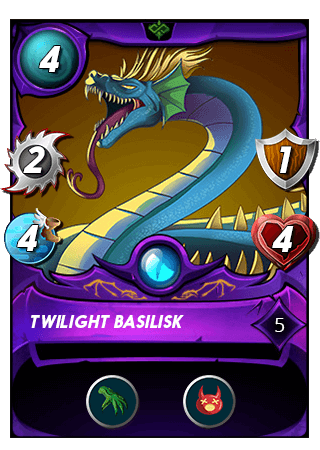 Another reasonably affordable Monster with the Stun ability is a Level 5 Twilight Basilisk, from the Dragon Splinter. You can buy this card for about 1 USD, and you can use it together with any other Splinter due the flexibility given by the Dragons. Also, as this Monster also has the Reach ability, he can be placed safely on the 2nd spot of your team and be able to attack the enemy tank without himself being attacked.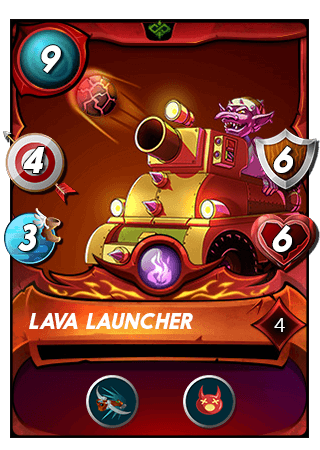 My last suggestion would be a Level 4 Lava Launcher, currently costing around 3 USD. I personally love the Lava Launcher right at Level 1 due his incredibly high Ranged Attack, Health and Armor. But at Level 4 he receives the Stun ability, being able to Stun the enemy while staying safe in the backline.
A Level 6 Hill Giant can currently be purchased by about 4 USD and also has the Stun ability. But, just like the Pit Ogre, he's a Melee Monster that would have to be in the frontline in order to actually attack and Stun the enemies, making him vulnerable against enemy attacks. That's why I wouldn't recommend the Hill Giant, the Pit Ogre, or any other Melee Monster that has to be in the 1st spot to be your Stun Monster.

Basic Strategy #2: Double-Stun
If you can add several Monsters with the Stun ability it's even better, as it'll increase your chances of actually stunning the opponent. Remember: each attack only has 50% chance of actually Stunning the enemy, so it's better to be safe than sorry!
If you're attacking the same Monster (and you should!), here are the chances of actually stunning the enemy in a single round:
| Number of Monsters with Stun | Chances of Stunning |
| --- | --- |
| One | 50% |
| Two | 75% |
| Three | 87,5% |
| Four | 93,25% |
And here's where the Twilight Basilisk shines even more! As he's part of the Dragon Splinter, you can combo him with any other card, from any other Splinter, in order to deliver several Stun attacks each round!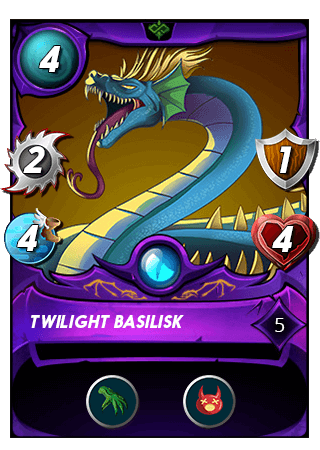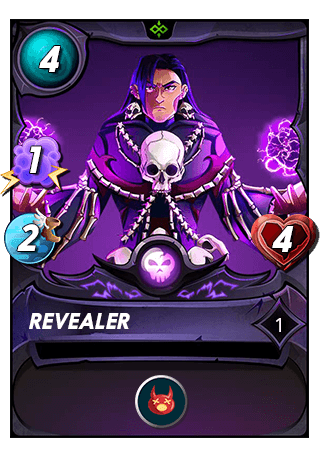 For example, you can have a Level 5 Twilight Basilisk and a Level 1 Revealer in the match, having a 75% of chances to stun the enemy each round, and this Double-Stun Strategy won't cost you even 2 dollars to buy the cards!
Similarly, a Level 5 Twilight Basilisk + Level 4 Lava Launcher costs about 5 dollars.
AFFORDABILITY AND EFFICIENCY? That's what I call a goddamit great strategy!

Basic Strategy #3: Focus Damage on the Stunned Enemy!
OK, so you've already playing some Monsters with the Stun ability, and you were able to successfully Stun an enemy Monster! Yey!
But, in order to benefit from the Heavy Hitters Ruleset and deal the so-desired double damage, now you have to actually hit the Stunned Monster!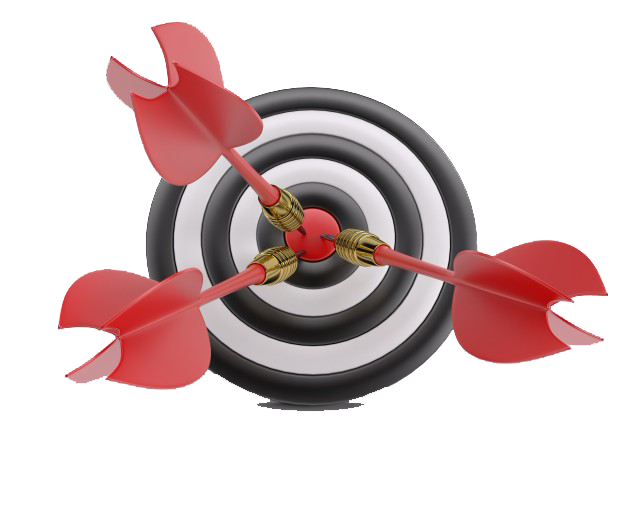 So, make sure that you're focusing all your Damage into the Stunned Monster, and not scattered all around on the enemy team.
Try to avoid playing Monsters with Sneak, Opportunity or Snipe, as they'll not attack the Stunned enemy tank. Focus on playing Ranged or Magic Monsters that will simply hit the enemy frontline and will actually be able to deal the Double Damage.

Advanced Strategy #1: Disrupt the Enemy Stuns with Taunt
Let's assume that your enemy is also adopting strong strategies like the ones depicted here in this post. He'll also be trying to Stun your Monsters and, then, focus the damage on the Stunned card.
Monsters with Taunt, when played in the middle of your team, can take the pressure off your main tank, disrupting the enemy strategy of Stunning and Focusing Damage!
When you play a Monster with Taunt, you're forcing two different flanks on the match: some enemy cards will attack your frontline tank, while others will attack the Taunt. This will allow you to avoid your Stunned Monsters being the focus of the whole enemy team!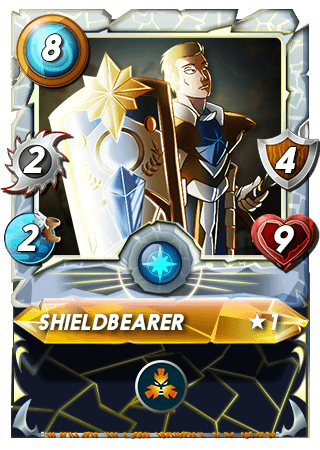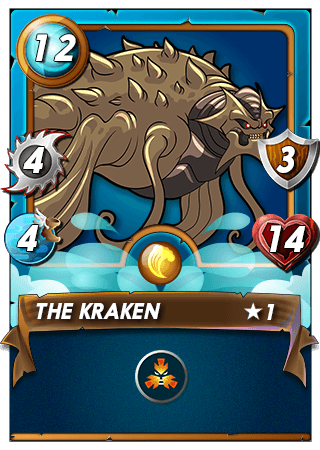 There are several popular Monsters with Taunt like Shieldbearer, The Kraken, and Mycelic Slipspawn. I won't talk too much about them as they're very common in the game and everyone knows about their strenghts (high Health, high Armor, lots of defensive abilities, yadda yaddda). What I want to pinpoint is the usefulness of Taunt in order to disrupt the Stun+Double Damage Combo that your enemy is planning!

New Player Bonus Offer
If you're a new Splinterlands player that still haven't bought the 10$ Summoner's Spellbook, you can help both you and me by creating a new account using my Referral Link HERE. If you create an account using my link and then buy the Summoner's Spellbook, leave a comment here and let me know.
I'll send you some cards for free to use on your first weeks in the game to help you progress faster through the Bronze League! Using my Referral link doesn't cost you anything extra and will make both of us stronger 💪!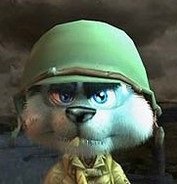 Thanks for reading this post, and until next time!
If you enjoyed the post, feel free to follow me as I'm routinely writing about Gaming, Investment, Fitness and Writing, and posting about other random fun subjects like Travel, Photography and Metal Detecting!
I'm also a Gaming Curator, both for NFT and regular Games, with experience on 1UP.zone and Ecency. If you want to vote on superb content, just Follow my Trail!

If you want to play fun NFT Games, I do strongly recommend Splinterlands, RisingStar, Rabona and dCrops. Send me a message if you need help starting out!
And, if you're feeling lucky, go to HiveSlotGames and win money by playing on the 🍀Roulette🍀, 🃏BlackJack🃏, 🎲Dices🎲 and 🎰Slots🎰!

Unless stated otherwise, all images are created and owned by me, or from the game depicted on this post.
This is definitely NOT financial, legal or investment advice. You wouldn't get your financial advice from a squirrel, would you? Cryptocurrencies are very volatile, so don't invest what you can't afford to lose.
Also, believe it or not, I'm not actually a squirrel! This handsome rodent in my profile picture is a character from 'Conker: Live & Reloaded'. Here's Real Life me!
---
---