Splinterlands Strategy Guide: Ruleset "Little League"
Find out the best Strategies to be used on Matches with the Ruleset "Little League"!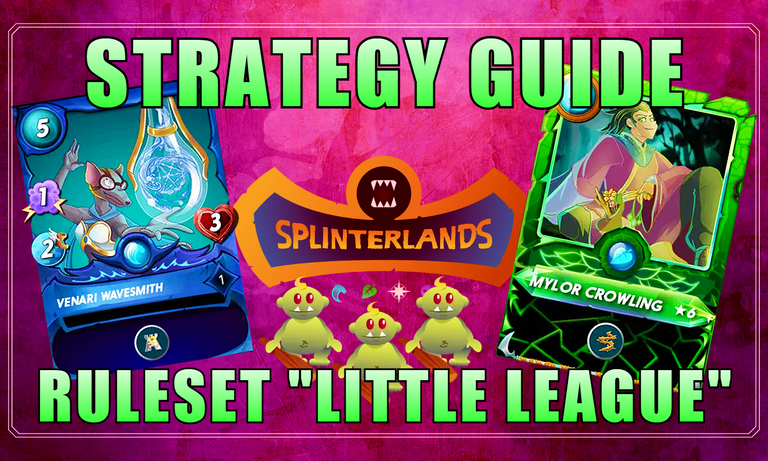 "Little League" Ruleset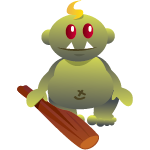 Only Cards that cost 4 Mana or less may be used in Battle.
Little League is one of the favourite Rulesets across the Splinterlands' playerbase because it's very simple to play. While the majority of the Rulesets add more complexity to the game (like by adding new abilities to everyone, or extra Health/Armor to all Monsters), Little League takes complexity from the game by restricting which cards you can play in the first place.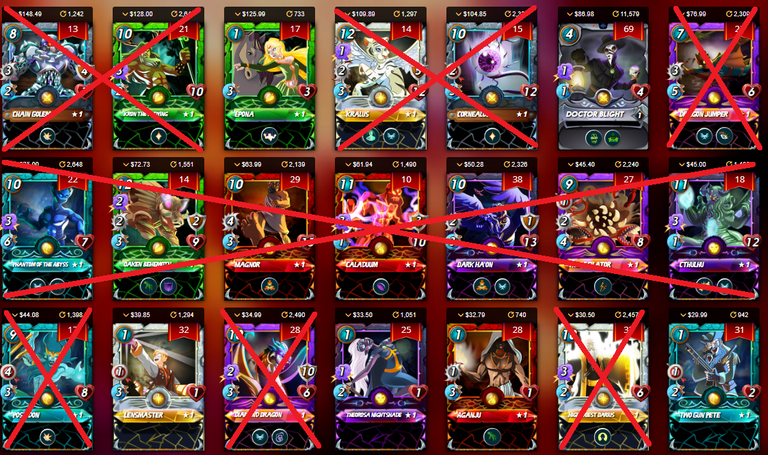 Forget about those powerful Monsters that cost lots of Mana! Forget about those cards with several different abilities! Now it's time for the little guys to shine!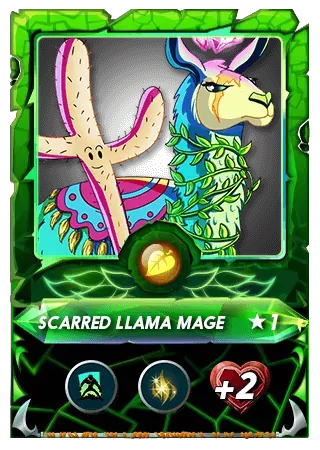 One small detail that you have to pay attention is that the 4 Mana Limit applies to ALL cards, not only Monsters but also Summoners. So players aren't able to use those overpowered (but Mana-hungry) Summoners like Yodin Zaku and Scarred Llama Mage.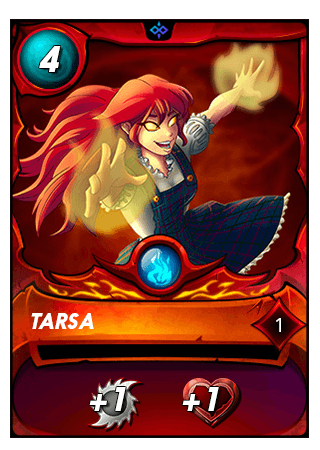 Another interesting concept about this Ruleset is that, considering that all the Monsters are way weaker than the usual due the Mana limits, any kind of buff or debuff has its effects amplified. For example: if a (High Mana) Monster has 5 Attack and receives a +1, it's a 20% increase in its firepower. But if a (Low Mana) Monster has only 2 Attack and receives the same +1 buff, it's now a 50% increase.
Let's see the strategies that one can use on Little League Ruleset!

Basic Strategy #1: You Don't Need to Play 4-Mana Monsters Only!
Let's start out with a more philosophical tip: don't feel obligated to play only 4-Mana Monsters!!
The Mana Limit is 4. That's true.
Also, cards that cost more Mana are usually stronger. That's also true.
But building a team with only 4-Mana Monsters in order to "spend the maximum mana", disregarding for anything else, is usually a bad idea and you'll end up with a weak team without any kind of focus or strategy.
It's better to play 2-Mana or 3-Mana Monsters that fit into an actual strategy, than play 4-Mana Monsters that aren't cohesive between them.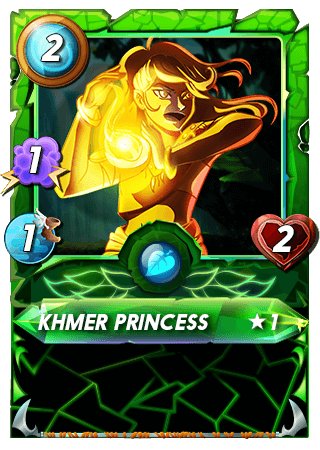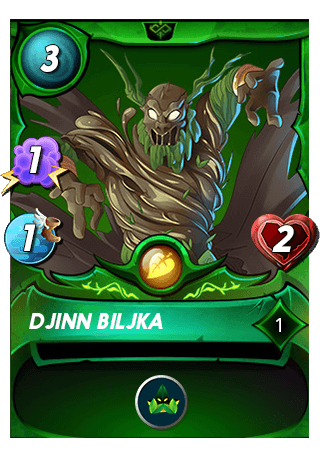 For example: if you want to use, as your Summoner, the Earth Splinter Obsidian that gives a +1 Magic Attack buff, it's better to play cheaper Magic Monsters that will benefit from the +1 buff, like the Khmer Princess (2 Mana) or the Djinn Biljka (3 Mana) than to play more expensive Melee or Ranged Monsters that won't synergize together.
Wasting mana won't win you matches. You'll win matches by thinking about a strategy and sticking with it.

Basic Strategy #2: Buffs and Debuffs
As I said before, buffs and debuffs are way more impactful on Little League matches because all the Monsters are way weaker in terms of both defensive or offensive capabilities. A -1 Speed debuff or a +1 Damage buff is usually enough to win the game.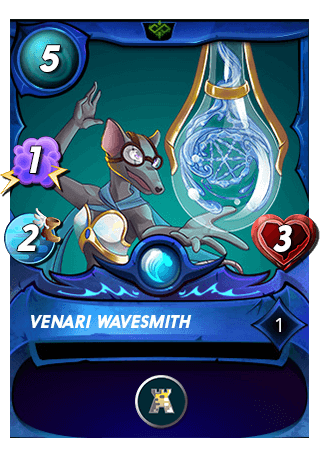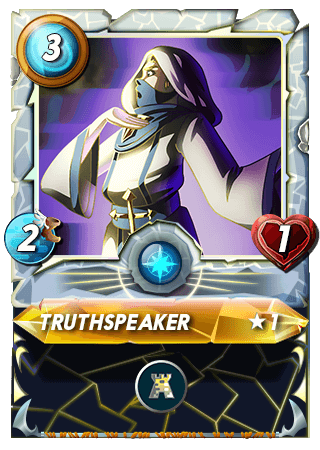 One of my favourites is the Protect ability, that gives +2 Armor to all your own Monsters. It's an overall very popular ability that you can find straight at Level 1 in several Monsters like Venari Wavesmith, Queen Mycelia and Truthspeaker, but it's particularly strong here given that the majority of the 4-Mana Monsters have only 1 or 2 Attack. A +2 Armor means that your whole team will survive way longer than they should, and your enemy will have a harder time killing each one of your Monsters.
Talking about debuffs, my favourites are Demoralize (to counter Melee attacks) and Silence (to counter Magic attacks). My usual strategy is buildling my team to counter one of those two types of attack, and then debuffing the enemy team with the other type of attack. For example: I build a team that's strong against Melee attacks (Demoralize, Protect, lots of Armor, etc.), then play a Monster with Silence in order to weaken incoming Magic attacks.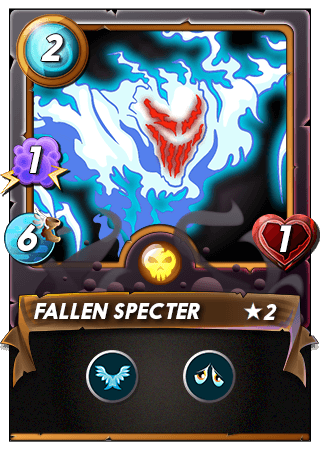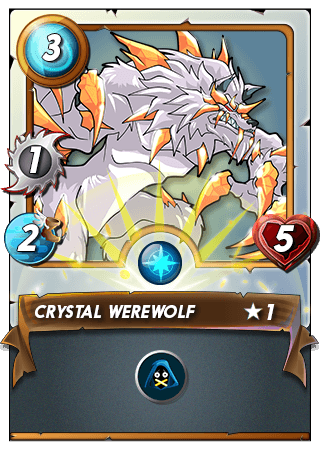 You can find Demoralize in the Failed Summoner (at Level 6) and the Fallen Specter (at Level 2); similarly, there's a few Monsters with Silence like the Lord of Fire (Level 2), the Angelic Mandarin (Level 8), the Crystal Werewolf (right at Level 1), and Death Elemental, Corpse Fiend and Elven Mystic (all at Level 4).

Basic Strategy #3: Reflected Damage
Everyone's weak in Little League, with Low Health and Low Armor.
So a great strategy to kill your opponents is by reflecting the incoming damage. Reflected damage is usually small; but in a match that all Monsters have just a few points of Health, it's enough to actually pack a punch.
We have 3 reflecting abilities: Magic Reflect which reflects Magic Damage; Return Fire which reflects Ranged Damage, and Thorns which reflects Melee Damage.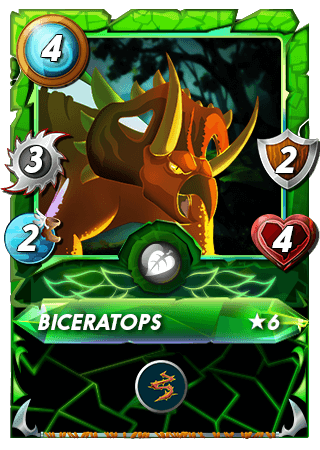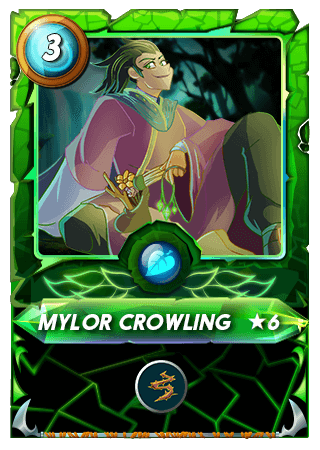 Thorns is easily available in several Monsters like the Spineback Turtle (Level 4) and the Biceratops (Level 6), but also through the allmighty Earth Splinter Mylor Crowling, that gives Thorns to all your own team. He's one of the strongest Summoners in the Little League!
Return Fire, unfortunately, is only available in two different Monsters under 4 Mana, and both are from the Gladius Edition, meaning that they can only be played in Brawls: Krash Wanderford and Helmet Kharafax.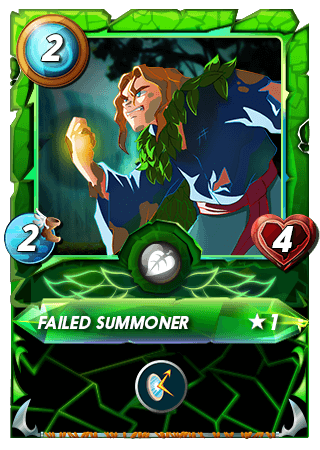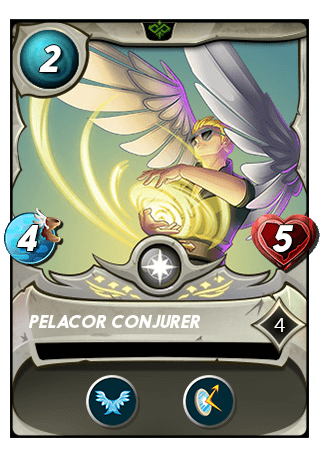 Magic Reflect is similar to Thorns, in the sense that it's widely available on monsters like the Failed Summoner (Level 1), Blinding Reflector (Level 5) and Pelacor Conjurer (Level 4).

Basic Strategy #4: Don't be Afraid to Hit the Enemy Tank
In a match with Standard rules, it's expected that both players will play a strong frontline Tank in order to protect the rest of the team from the incoming attacks. These Tanks are very expensive in terms of Mana, and they usually have several abilities to allow them to absorb the damage: Shield, Void, lots of Armor and Health...
Because of that, it's also a common strategy for players to try to bypass the enemy tank, attacking directly the backline to kill weaker Monsters. Abilities like Sneak, Opportunity and Snipe flourish.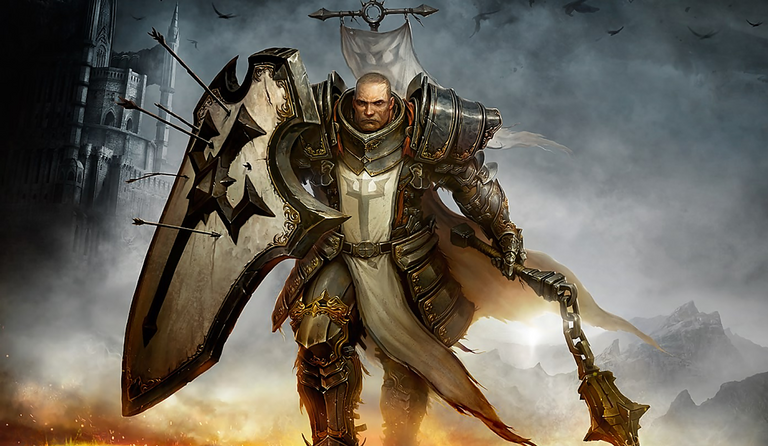 Source: Diablo/Blizzard
In the Little League, there's no ultra-strong Tanks to be killed. You don't need to be afraid of directly hitting the enemy Tank with Ranged or Magic Damage, as he probably won't have lots of defensive capabilities to be able to tank all the incoming damage. If you focus all your damage on the 1st enemy Monster, he'll probably be dead before the first round even ends.

New Player Bonus Offer
If you're a new Splinterlands player that still haven't bought the 10$ Summoner's Spellbook, you can help both you and me by creating a new account using my Referral Link HERE. If you create an account using my link and then buy the Summoner's Spellbook, leave a comment here and let me know.
I'll send you some cards for free to use on your first weeks in the game to help you progress faster through the Bronze League! Using my Referral link doesn't cost you anything extra and will make both of us stronger 💪!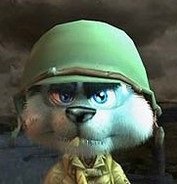 Thanks for reading this post, and until next time!
If you enjoyed the post, feel free to follow me as I'm routinely writing about Gaming, Investment, Fitness and Writing, and posting about other random fun subjects like Travel, Photography and Metal Detecting!
I'm also a Gaming Curator, both for NFT and regular Games, with experience on 1UP.zone and Ecency. If you want to vote on superb content, just Follow my Trail!

If you want to play fun NFT Games, I do strongly recommend Splinterlands, RisingStar, Rabona and dCrops. Send me a message if you need help starting out!
And, if you're feeling lucky, go to HiveSlotGames and win money by playing on the 🍀Roulette🍀, 🃏BlackJack🃏, 🎲Dices🎲 and 🎰Slots🎰!

Unless stated otherwise, all images are created and owned by me, or from the game depicted on this post.
This is definitely NOT financial, legal or investment advice. You wouldn't get your financial advice from a squirrel, would you? Cryptocurrencies are very volatile, so don't invest what you can't afford to lose.
Also, believe it or not, I'm not actually a squirrel! This handsome rodent in my profile picture is a character from 'Conker: Live & Reloaded'. Here's Real Life me!
---
---