Terracore - First Impressions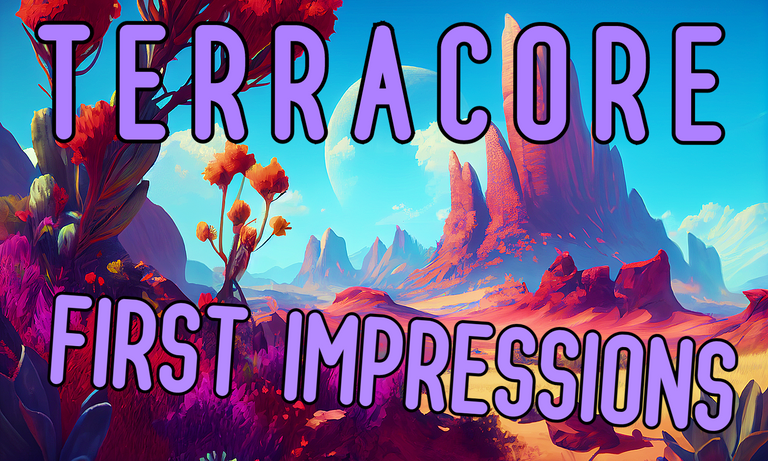 Source: Terracore Game

Terracore - First Impressions
Hello everyone!
If you're not living under a rock, you're probably already aware of a new game that was recently launched here on Hive: TERRACORE!
It's an idle browser game that's still in Alpha, so there's just a few game mechanics that are already working.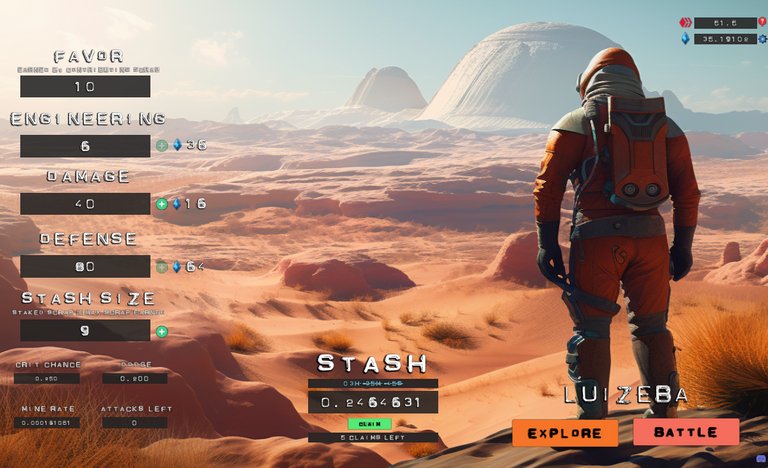 Mainly, you auto-gather $SCRAP (a tradable token on Hive-Engine) according to your ENGINEERING level: the higher your Engineering, the higher your Mine Rate.
But this $SCRAP isn't automatically transfered to your wallet. You have to manually CLAIM it. When you Claim, your in-game Stash is transfered to your Hive Wallet (and then it's 100% safe).
But, while your SCRAP is in your in-game Stash, it can be plundered by other games. I love the PvP aspect of Terracore, and I actually believe that all NFT games HAVE to have some kind of PvP in order to balance the economy and avoid hyperinflation.
In simpler terms: you have your DAMAGE and your DEFENSE. If the attacker's Damage is higher than the defender's Defense, the attacker wins the battle and can plunder the Stash of the defender. The higher the difference was, the higher % of the Stash will be stolen (eg a Damage 20 against a Defense 10 will steal less SCRAP than a Damage 50 against a Defense 10).

I've been investing hard on my Defense, but even with 80 Defense I'm still being attacked overnight, when the SCRAP accumulate in my Stash as I'm not going to wake up in the middle of the night to claim the rewards. Last night, I got attacked 2 times by @blackheart1 (damn you 😂!!!) and lost about 6.8 SCRAP.
But well, c'est la vie. I'll keep investing in my Defense until I can sleep overnight without being regularly attacked. I don't even know if that's possible tbh as there will always be someone with higher investments than myself; so maybe the best strategy is to invest in my Damage too so I can attack stronger players myself.
Are you already playing Terracore? If not, signup using my Referral Link and I'll send you 2 SCRAP for free! Just let me know that you used my link by leaving a comment!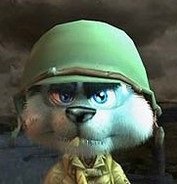 Thanks for reading this post, and until next time!
If you enjoyed the post, feel free to follow me as I'm routinely writing about Gaming, Investment, Fitness and Writing, and posting about other random fun subjects like Travel, Photography and Metal Detecting!
If you want to play fun NFT Games, I do strongly recommend Splinterlands, TerraCore, RisingStar and dCrops. Send me a message if you need help starting out!
And, if you're feeling lucky, go to HiveSlotGames and win money by playing on the Roulette, BlackJack, Dices and Slots!

Unless stated otherwise, all images are created and owned by me, or from the game depicted on this post.
Also, believe it or not, I'm not actually a squirrel! This handsome rodent in my profile picture is a character from 'Conker: Live & Reloaded'. Here's Real Life me!
---
---