The Old Man in the Old House - "A Picture is Worth a Thousand Words"
The Old Man in the Old House - A Short Story for the weekly writing contest #Pic1000 "A Picture is Worth a Thousand Words"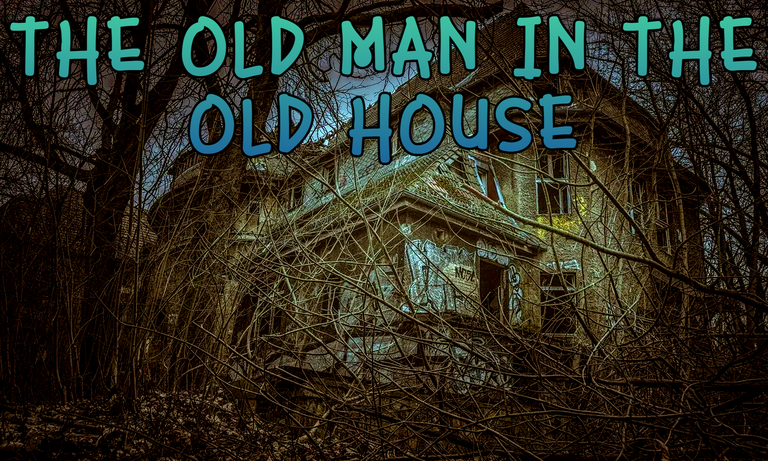 Source: FreeWriteHouse
This post is an entry to the A Picture is Worth A Thousand Words
Contest!
The #Pic1000 "A Picture is Worth A Thousand Words" is a literary initiative from the Freewriters Community in which writers have to create a story using, as a promt, the provided photo.

The Old Man in the Old House
Someone passing by on the streets would see a large and frightening old house, eroded by the time, with a spacious garden that had not been tended by the hands of a gardener for a long, long time. Broken windows, dirty and vandalized walls, and a beautiful wooden roof that was about to collapse.
However, for those who lived in the area, the old mansion was not scary or frightening, for there it was just the mansion of Theodore. People said that the old man was from an extremely wealthy family that owned all the lots in the neighborhood a long time ago. However, when his father grew old, he spent his entire fortune on witchcraft and sorcery, leaving only the mansion for his poor son.
Theodore also suffered greatly from his father's madness. During his childhood, the boy did not have the opportunity to be like the other childrens, he never went to school and never played outside. Theodore was always summoned to participate in his father's stupid, failed rituals, and was never allowed to leave the house unsupervised.
Nonetheless, Theodore was adorable and absolutely harmless. The old man only left his house on Tuesday, always very early in the morning, always through the same door (the only one in the house that still worked), always went to the same market, and always bought the same fruits and vegetables. Then, as always, he returned to his old, abandoned house, not to be seen again until next Tuesday.
"The missing children"? Oh, that's just gossip from the neighbors!! Do you REALLY believe that Theodore, a creaky old man that can't even walk without his cane, could abduct all these children? And why would he do that? To continue to perform the rituals he learned from his maddened father? That's a lot of baloney, I can assure you. He is so nice and good-mannered, he would never do this kind of thing...
Would he?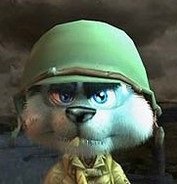 Thanks for reading this post, and until next time!
If you enjoyed the post, feel free to follow me as I'm routinely writing about Gaming, Investment, Fitness and Writing, and posting about other random fun subjects like Travel, Photography and Metal Detecting!
I'm also a Gaming Curator, both for NFT and regular Games, with experience on 1UP.zone and Ecency. If you want to vote on superb content, just Follow my Trail!

Unless stated otherwise, all images are created and owned by me.
Also, believe it or not, I'm not actually a squirrel! This handsome rodent in my profile picture is a character from 'Conker: Live & Reloaded'. Here's Real Life me!
---
---