[PT-BR] Análise: Fernheart, o novo Summoner do Splinter da Floresta da Expansão Riftwatchers!
---

[ENG] Review: Fernheart, the new Forest Splinter Summoner from Riftwatchers!
Hello everyone!
This is a video in Portuguese in which I analyze Fernheart, the new Summoner that will be brought to the game in the next Riftwatchers expansion!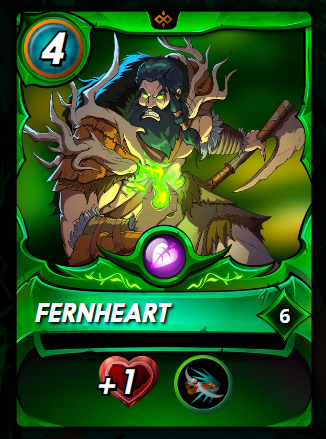 Fernheart looks like a very solid Summoner that will see some actual play for the fact that the Forest Splinter has lots of Ranged Monsters that also have reaasonable defensive capabilities, like the Barking Spider (high health) and the Goblin Tower (both health and armor).
Due the Close Range ability that Fernheart brings to the table, the player will be able to play those Ranged Monsters not only as damage dealers, but also as tanks. Usually a strategy that's heavily leaning on Ranged Attack also has to play some Melee Monsters in order to protect the rest of the team; but Fernheart allows an "all in", ultra aggressive strategy with only Ranged Monsters.
Thanks for watching and reading, and until the next video!

[PT-BR] Análise: Fernheart, o novo Summoner do Splinter da Floresta da Expansão Riftwatchers!
Fala galera, beleza?
Nesse vídeo, eu vou analisar o Fernheart, o novo Summoner que virá para o jogo na nova expansão Riftwatchers!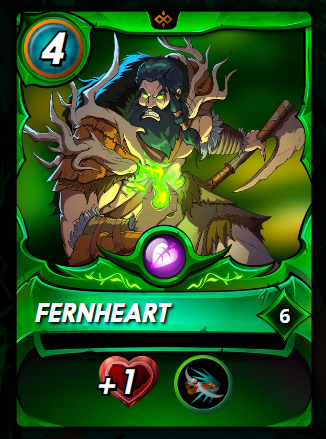 O Fernheart me parece um Summoner bem sólido, que terá uso recorrente nas partidas pelo fato do Splinter de Floresta ter várias criaturas Ranged que também possuem capacidades defensivas razoáveis, como o Barking Spider (vida alta) e o Goblin Tower (vida e armadura medianas).
Com a habilidade Close Range que o Fernheart tem, o jogador conseguirá usar esses Monstros que atacam à distância para serem, também, os tanques da partida, valendo-se dessas vidas altas. Normalmente uma estratégia que depende de ataques Ranged precisa também ter algumas criaturas Melees para proteger o resto do time, mas o Fernheart permite uma estratégia "full ranged" e extremamente agressiva.
Valeu galera, e até o proximo vídeo!

If you enjoyed the post, feel free to follow me as I'm routinely writing about Gaming, Investment, Fitness and Writing, and posting about other random fun subjects like Travel, Photography and Metal Detecting!
If you want to play fun NFT Games, I do strongly recommend Splinterlands, RisingStar, Rabona and dCrops. Send me a message if you need help starting out!
And, if you're feeling lucky, go to HiveSlotGames and win money by playing on the 🍀Roulette🍀, 🃏BlackJack🃏, 🎲Dices🎲 and 🎰Slots🎰!

Unless stated otherwise, all images are created and owned by me, or from the game depicted on this post.
This is definitely NOT financial, legal or investment advice. You wouldn't get your financial advice from a squirrel, would you? Cryptocurrencies are very volatile, so don't invest what you can't afford to lose.
Also, believe it or not, I'm not actually a squirrel! This handsome rodent in my profile picture is a character from 'Conker: Live & Reloaded'. Here's Real Life me!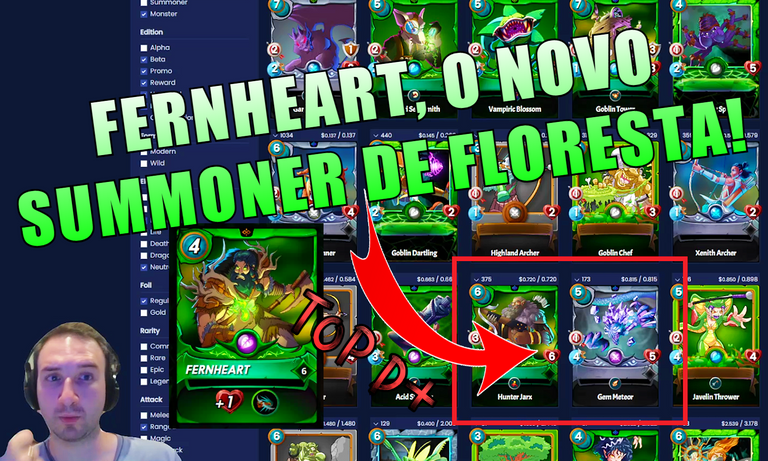 ---
▶️ 3Speak
---
---