[PT-BR] Guia para Iniciantes: Torneios de Splinterlands!
---

[ENG] Newbie Guide: Tournaments!
Hello everyone!
This is a video in Portuguese in which I talk about the Tournaments in Splinterlands. This is a guide focused on newbie players, as many new players are intimidated by them!
The interesting thing about Tournaments is that they have a series of rules that allow the newbie player to compete on equal terms with more experienced players; for example, some tournaments restrict Novice level cards, i.e. only level 1 cards. Other tournaments only allow you to use newly released cards, so you don't have to buy expensive old cards.
If you've always wanted to know how to participate in tournaments but have never ventured out, watch this video and learn the tricks!
Thanks for watching and reading, and until the next video!

[PT-BR] Guia para Iniciantes: Torneios de Splinterlands!
Fala galera, beleza?
Nesse vídeo, eu vou falar sobre os Torneios no Splinterlands. Trata-se de um guia focado em jogadores novatos, pois muitos newbies se sentem intimidados com eles!
O interessante dos Torneios é que eles possuem uma série de regras que permitem com que o jogador novato possa competir de igual para igual com jogadores mais avançados; por exemplo, alguns torneios restringem cartas no nível Novice, ou seja, apenas cartas de nível 1. Outros torneios apenas permitem utilizar cartas lançadas recentemente, evitando você precisar comprar cartas antigas e caríssimas.
Se você sempre quis saber como participar dos torneios mas nunca se aventurou, assista esse vídeo e aprenda os truques!
Valeu galera, e até o próximo vídeo!

If you enjoyed the post, feel free to follow me as I'm routinely writing about Gaming, Investment, Fitness and Writing, and posting about other random fun subjects like Travel, Photography and Metal Detecting!
If you want to play fun NFT Games, I do strongly recommend Splinterlands, RisingStar, Rabona and dCrops. Send me a message if you need help starting out!
And, if you're feeling lucky, go to HiveSlotGames and win money by playing on the 🍀Roulette🍀, 🃏BlackJack🃏, 🎲Dices🎲 and 🎰Slots🎰!

Unless stated otherwise, all images are created and owned by me, or from the game depicted on this post.
This is definitely NOT financial, legal or investment advice. You wouldn't get your financial advice from a squirrel, would you? Cryptocurrencies are very volatile, so don't invest what you can't afford to lose.
Also, believe it or not, I'm not actually a squirrel! This handsome rodent in my profile picture is a character from 'Conker: Live & Reloaded'. Here's Real Life me!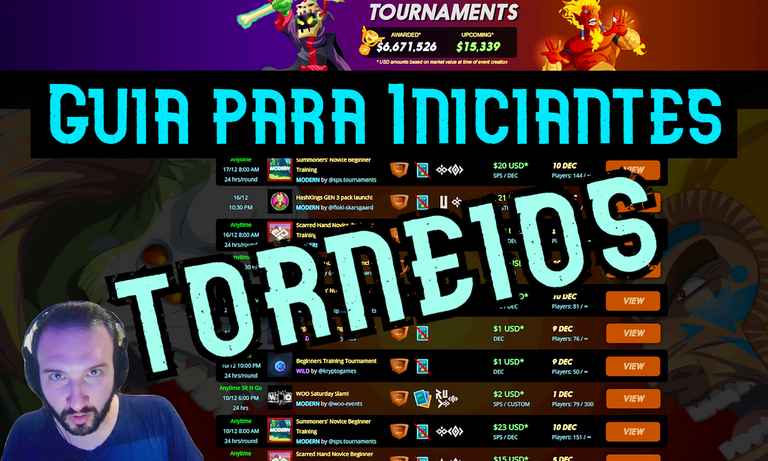 ---
▶️ 3Speak
---
---