Análisis de la serie "The crown"/Analysis of "The crown" series
No todo lo que brilla es oro/Not all that glitters is gold
Siempre tuve la curiosidad sobre como aún siguen existiendo los reyes o reinas encabezando la gobernadora de algún país. Los temas políticos nunca han sido mi punto fuerte, no porque no estuviera informada, sino que siempre ha sido un tema de conflicto con quien se hable. A pesar de ello, he tenido la disponibilidad de ampliar dicho conocimiento sobre el reinado en Inglaterra, pero no había tenido más información que la que los medios de comunicación publicaban.
I was always curious about how there are still kings or queens heading the governorship of a country. Political topics have never been my strong point, not because I was uninformed, but because it has always been a subject of conflict with whomever you talk to. Despite this, I have had the availability to expand such knowledge about the reign in England, but I had not had more information than what the media published.
Los medios de comunicación han creado una imagen perfecta, impecable y soñada de la familia real. Debido a dicha información se ha creado una idealización general acerca del tipo de vida que tenía la familia, pensando que para ellos cada día son únicos y llenos de lujos, incluso se incluía el ser rey o reina como objetivo de vida algo fantasiosa, ya que era el nivel supremo que más se conocía.
The media has created a perfect, impeccable and dreamed image of the royal family. Due to such information a general idealization has been created about the kind of life the family had, thinking that for them every day is unique and full of luxuries, even including being king or queen as a somewhat fantasy life goal, since it was the supreme level that was best known.
Hoy les hablaré de una serie que por recomendación empece a ver y toda mi información errónea que tenía acerca de la realeza se empezó a eliminar, dejándome con un claro pensamiento sobre que no todo es lo que parece ser.
Today I will tell you about a series that I started watching on recommendation and all my misinformation I had about royalty began to disappear, leaving me with a clear thought that not everything is what it seems to be.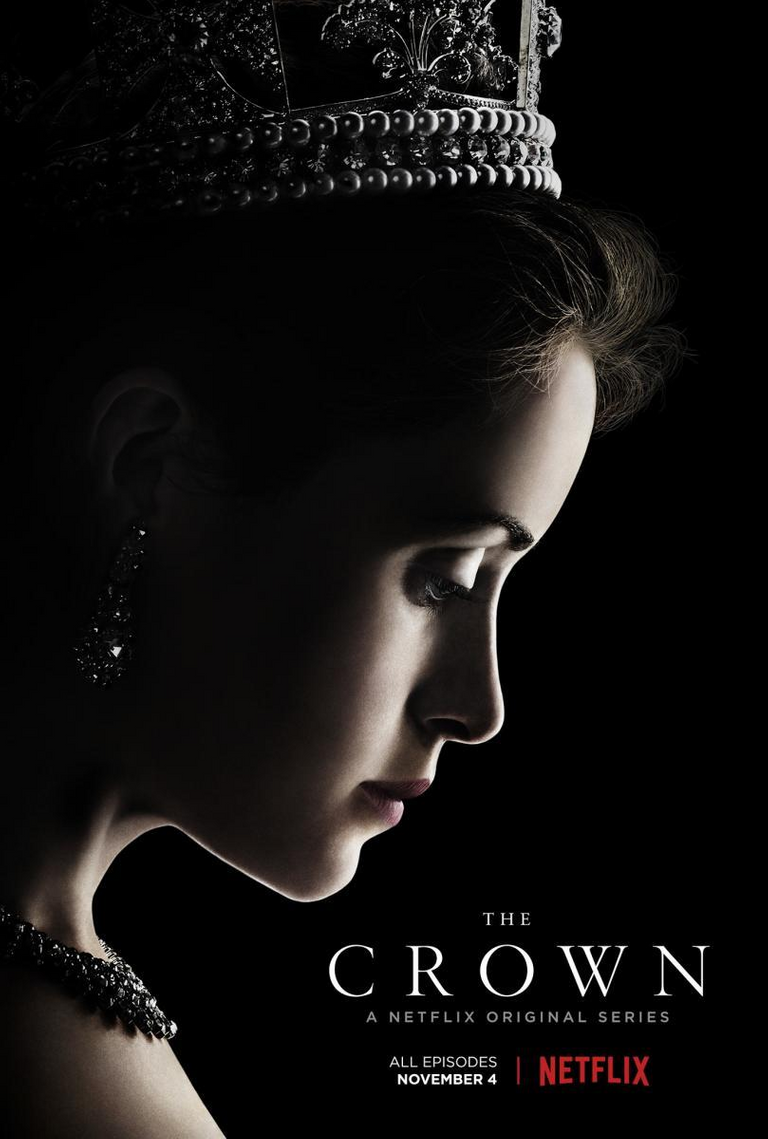 La historia se centra en la vida y obra de la reina Isabel, como desde pequeña ya tenía su futuro perfectamente planeado, dirigido para que sea una mujer decente y perfecta. Como ella no tenía derecho a recibir una educación común como los demás niños de su edad, al contrario, la única materia que podría aprender sería relacionado con ciencias políticas e historia de todos los territorios que se encontraban bajo el reinado de su familia.
The story focuses on the life and work of Queen Isabella, how since she was a child she had her future perfectly planned, directed to be a decent and perfect woman. As she had no right to receive a common education like other children of her age, on the contrary, the only subject she could learn would be related to political science and history of all the territories that were under the reign of her family.
Rodeada de miles de expectativas, límites, prohibiciones, etiqueta, normas, leyes, historia, privaciones y hasta esperanzas. La pequeña niña terminará convirtiéndose en una mujer que cederá el control de su propia vida para ser dirigida simplemente por el bienestar de su reino. Pero no todo resultará tan sencillo, ya que también será víctima de la mentira, las malas decisiones, la información infiltrada, la manipulación, el engaño y la traición por parte de todas las personas que lo rodean, por lo que terminara no confiando en nadie más que en ella misma.
urrounded by thousands of expectations, limits, prohibitions, etiquette, rules, laws, history, hardships and even hopes. The little girl will end up becoming a woman who will give up control of her own life to be directed simply by the welfare of her kingdom. But not everything will be so simple, as she will also be a victim of lies, bad decisions, infiltrated information, manipulation, deceit and betrayal by all the people around her, so she will end up not trusting anyone but herself.
Personalmente la serie me impresiono bastante, ya que desde los primeros capítulos la historia me sumergió en el mundo de la realeza, como es que son capaces de demostrar la verdad de forma directa y sin filtros, no sé exactamente si se tuvo la autorización de la misma reina para publicar dicha historia, pero en verdad es demasiado interesante e intrigante como es que cada engrane trabaja para satisfacer las necesidades propias y cubrir a medias las necesidades de algún país.
Personally the series impressed me a lot, since from the first chapters the story immersed me in the world of royalty, how they are able to show the truth directly and without filters, I do not know exactly if they had the authorization of the queen herself to publish this story, but it is really too interesting and intriguing how each gear works to meet their own needs and half cover the needs of a country.
No soy tan fan del tema político, ya que casi siempre todas las historias van dirigidas con el mismo molde de la corrupción. En este caso, la historia del reinado va más allá de las controversias, señala como es que fue partícipe de la historia, las decisiones importantes que se llevaron a cabo, las traiciones que casi les costaba una nueva guerra. Esta serie la consideraría más como un contenido informático y cultural, una pequeña clase sobre la historia de Inglaterra y sus alrededores, la evolución del reinado y el nivel de poder que posee.
I am not so much a fan of the political theme, as almost always all stories are cast in the same mold of corruption. In this case, the story of the reign goes beyond the controversies, it points out how it was a part of history, the important decisions that were made, the betrayals that almost cost them a new war. I would consider this series more as a computer and cultural content, a small class on the history of England and its surroundings, the evolution of the reign and the level of power it possesses.
La serie la encontrarán dentro de la plataforma de Netflix, si la han visto dime en los comentarios que te pareció. Gracias por leer mi post y hasta la próxima.
Atentamente: Lumpy :3
You can find the series on the Netflix platform, if you have seen it tell me in the comments what you thought of it. Thanks for reading my post and see you next time.
Sincerely: Lumpy :3
Text translated in DeepL/texto traducido en DeepL
Imágenes obtenidas de:
FilmAfFinity
---
---